Boston Event Calendar - May 2014
Where to Find Fun Things to Do
Boston's Public Garden in May - Be sure to go for a Swan Boat ride!
Check the Boston Event Calendar for May 2014 for fun things to do as spring arrives. Boston bursts into bloom, and you'll want to be outside soaking up the sun.
Top May events include the Duckling Day Parade, Mother's Day, free concerts, art walks, and the Boston Theatre Marathon.
More big events during May 2014 include Lilac Sunday, special Harbor cruises, Greenway Open Markets, the Return of the Swans, Beacon Hill's Hidden Gardens tour, and lots of Theatre District shows and performances.
Take advantage of the balmy tempuratures to take a Boston Duck Boat, catch a Red Sox game at Fenway, or just relax as you enjoy patio dining at one of our wonderful restaurants. See for yourself why May is the perfect month to be in Boston!

Add an event to the Boston Event Calendar for May 2014
Quick Links: Boston events: April l June l Other Months
Memorial Day Events in Boston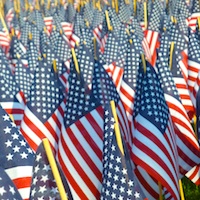 When: Monday, May 26 - Memorial Day 2014
Many Bostonians leave town on Memorial Day - so if you're visiting, you have the best of both worlds: plenty of fun things to do, and smaller crowds.
Memorial Day events in Boston range from somber ceremonies of remembrance and the Garden of Flags on Boston Common to fun activities embracing summer weather, the city's waterfront location, and of course, the Red Sox, home again and playing at Fenway Park throughout Memorial Day weekend.
Find out about all the best Memorial Day events and activities.
Try this Memorial Day Weekend itinerary
Need a hotel? Hotels.com is listing lots of last-minute deals right now, starting at $98 - Check them out!
New Old State House Exhibit
Wondering what to do in the rain on Memorial Day Weekend?
Head over to the Old State House, where a new exhibit called 1763: A Revolutionary Peace, is opening on Saturday, May 23. The Treaty of Paris, which ended the French and Indian War, is the focus of this exhibit. In the photo to the left (courtesy of the Bostonian Society), an 18th century map showing the new geopolitical boundaries of North America is being installed.
The galleries, historic rooms, and exhibits in the Old State House provides fascinating insights into what Revolutionary Boston was like.
The $8.50 Adult admission (ages 18 and under are free) also includes three unique guided tours - or get free admission when you have a ticket to the Old Town Trolley tour, a GoBoston discount card, or Boston CityPASS.
Stay nearby at the historic Omni Parker House Hotel

Half-Price Tickets - Shows, Concerts, Cruises, Tours
Find half-price Boston Theatre tickets for May
Most half price tickets usually start becoming available 3-4 weeks before an event, so check back for updates.
- Big Apple Circus, Boston City Hall Plaza under the Big Tent
- Motley's Comedy Club presents top stand-up comics
- Blue Man Group at the Charles Playhouse

Find more half-price events for May!
Return to top - Boston Event Calendar for May
Wampanoag Dance, Song, Stories at Peabody Museum - 2014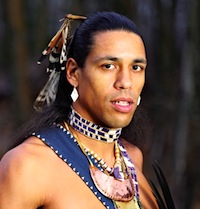 Want to learn more about Boston's inhabitants when the Puritans arrived in 1620?
Harvard's Peabody Museum's special "Wampanoag Dance, Song, and Stories" event on May 17, noon - 4pm, features Annawon Weeden, member of the Mashpee Wampanoag Nation and traditional dance, music, and storytelling.
Kids even get to make "action figures" out of corn husks.
Free with Peabody Museum admission. More information: 617-495-3216


Boston Forward Festival - 2014
This year marks the 4th Flash Forward Festival in Boston, a showcase and competition for emerging talent from Canada, the U.S., and the U.K.
Look for very cool indoor and outdoor exhibits throughout the month of May along Harborwalk and galleries throughout Boston.
See the 500 ft photo fence featuring the work of 40 photographers from around the world on the Greenway near the North End section across from Faneuil Hall - where you'll find even more exhibits. The fence will be in place through the summer - don't miss it!
More about the Flash Forward Festival: http://www.flashforwardfestival.com
The festival features networking opportunities, panel discussions, and evening events, and takes place on May 1-4, 2014 at the Fairmont Battery Wharf in the North End. Free admission to events and exhibits.
Stay at the Fairmont Battery Wharf


MFA: Memorial Day Open House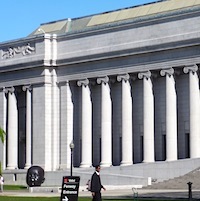 When: Monday, May 26 - Memorial Day Weekend 2014
MFA will celebrate Latin American culture in its "Season of Color in the Americas" festivities this year with special exhibitions and free admission on Memorial Day.
This fun family event takes place in the Shapiro Family Courtyard where you can make art, make music, watch a film, and joi tours and discussions in the art galleries.
Duckling Day Parade 2013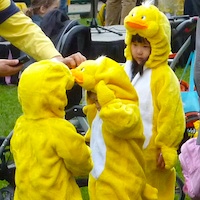 When: Mother's Day Sunday, May 12 - parade begins at 12 noon
Where: Boston Common and the Public Garden - Preregister at 10:30am on Boston Common at the base of the Shaw Memorial , across from the Massachusetts State House; enjoy entertainment until the parade starts
Cost: $35 ($40 on day of event) donation per family, which includes snacks, entertainment, and a small duckie toy for each child

More about the Duckling Day Parade
For the perfect Mother's Day celebration, join Boston's annual Duckling Day Parade with your young children - and be sure to bring your camera!
You'll retrace the path taken by Mr. and Mrs. Mallard and their own flock of 8 young ducklings in Robert McCloskey's beloved children's book, Make Way for Ducklings. To really get into the spirit, dress your offspring in yellow to resemble their favorite Ducklings characters.
Are you interested in hotels overlooking the Public Garden are Boston Common? Here are three with spectacular views to consider:
Boston Concerts during May
| | |
| --- | --- |
| Photo of blues singer/guitarist Joe Bonamassa courtesy of joebonamassa.com | |
Wang Theatre
| TD Garden
| Blue Hills Bank Pavilion | Gillette Stadium

Boston Symphony Hall
| House of Blues
| Paradise Rock Club

Orpheum
| Wilbur Theatre
| Colonial Theatre
| Royale

Boston Opera House | Comcast Center
| Agganis Arena
More Boston Concerts during May
May 2013- Red Sox Schedule for Fenway
Choose Your Seats & Get Your Tickets
Monday, May 6 vs Twins - 7:10pm
Tuesday, May 7 vs Twins - 7:10pm
Wednesday, May 8 vs Twins - 7:10pm
Thursday, May 9 vs Twins - 7:10pm
Friday, May 10 vs Blue Jays - 7:10pm
Saturday, May 11 vs Blue Jays - 1:35pm
Sunday, May 12 vs Blue Jays - 1:35pm
Thursday, May 23 vs Indians - 6:30pm
Friday, May 24 vs Indians - 7:10pm
Saturday, May 25 vs Indians - 7:10pm
Sunday, May 26 vs Indians - 7:10pm
Monday, May 27 vs Phillies - 1:35pm
Tuesday, May 28 vs Phillies - 1:35pm


Hotels near Red Sox Games in Fenway Park
| | | | |
| --- | --- | --- | --- |
| | Howard Johnson | | |
More about: Hotels near Fenway Park
Boston Museum Show Opening - May 2013
Dead Sea Scrolls: Life in Ancient Times, Opens May 19, 2013 - Don't miss this rare opportunity to see the 2,000+ year old Dead Sea Scrolls and ancient artifacts, including a 3-tone stone from Jerusalem's Western Wall in this temporary exhibit at the Museum of Science.
Jeffrey Gibson, May 1-July 14, 2013 - Traditional Native American art elements merge with contemporary themes in this interesting exhibit of recent work at ICA Boston's new show on the South Boston Waterfront.


Mother's Day Brunch & Dinner Cruises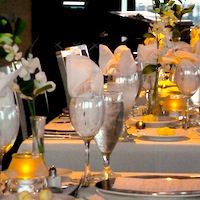 Show your mom your love and a good time by treating her to a special Mother's Day Brunch or Dinner Cruise on the luxurious Odyssey.
Enjoy the gourmet cuisine, feel pampered by the attentive service, and try out the great dance floor. Or just relax on the deck, enjoying the best views of Boston.
More about Mother's Day cruises: http://www.odysseycruises.com/Boston/mothers-day
Make your reservations for a Boston Odyssey Dinner Cruise for another date
Read more about dinner and brunch cruises on the Odyssey
A Taste of Faneuil Hall, 2013
Kick off Memorial Day weekend on Thursday evening, May 23, for the first annual Taste of Faneuil Hall from 6pm - 9pm in the Upper Rotunda at Faneuil Hall Marketplace.
You'll get to sample tasty dishes and craft beers from Cheers, Ned Devine's, Durgin Park, and many other Faneuil Marketplace restaurants and Quincy Market Food Hall vendors will be available to sample. Live music featuring Dalton & The Sheriffs round out the fun.
Tickets are $10, and proceeds benefit Children's Hospital.
Boston Bacon and Beer Festival, 2013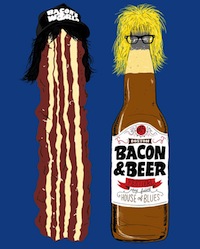 Too good to miss . . . the 2013 Boston Bacon and Beer Fest takes place at House of Blues (15 Lansdowne Street, near Fenway Park) on May 4 and showcases - well, you guessed it - bacon and beer.
The menu details and other participants (last year's included Church of Boston, Franklin Cafe, KO Prime, and Rattlesnake Bar & Grill - but proceeds go to support Lovin' Spoonfuls and Community Savings.
And if the event is anything like the one last year, the festival will feature special craft beers and bacon cuisine by some of the city's top chefs.



Rosalita's Puppets at Boston Common Carousel
Join Rosalita's Puppets for singing, storytelling, and fun next to the Boston Common Carousel. Shows are free.
The May show features Aesop's Fables and short marionette tales - perfect for 2-4 year olds. Presented in two parts over the course of an hour, with an intermission. (Hint: Get a ticket and ride the Carousel during the break)
Show date: May 18th
Show time: 12:30-1:30pm
See the April calendar for the earlier puppet show at the Carousel.


Greenway Open Market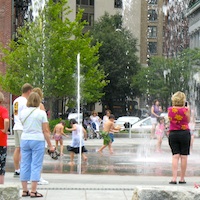 When: Opening day: Saturday, May 25, 11am - 5pm
Where: Rose Kennedy Greenway, near Rings Fountain along the Wharf District parks (look for the Carousel and the vendors' white tents)
Nearest T station: Blue Line/Aquarium, or Orange and Green Lines/Haymarket
Cost: Free (but of course you'll probably be tempted to buy things
Greenway Open Market, sister market to SoWa Open Market held Sundays in the South End, brings an eclectic mix of crafts, art, and indie designs to Boston each Saturday through the end of October. Look for the sea of white vendor tents - and get ready for some fun shopping, plus good eating at the gourmet food trucks. With a different mix of vendors present each week, you never know what treasures you'll find! It's a quintessential Boston event.
Where to Go for Mother's Day Brunch in Boston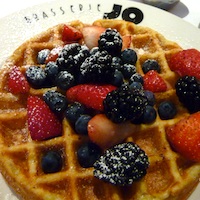 Show your appreciation for all those tasty meals (even the slightly burnt ones) your mom cooked for you, and take her out for Mother's Day Brunch at one of these Boston restaurants offering special menus:
- Brasserie Jo - Look for Mother's Day Specials on the a la carte menu. 120 Huntington Ave at the Colonnade Hotel in Boston's Back Bay
- UpStairs on the Square - Enjoy a special 3-course prix fixe brunch designed with children in mind from 10am-3:30pm in this favorite Harvard Square restaurant. $50 per adult, $25 per child under 12; 91 Winthrop Street, Cambridge; 617-864-1933
- Scampo - Try famed Chef Lydia Shire's special Mother's Day a la carte creations on the lunch and dinner menu at this wonderful Italian restaurant in the Liberty Hotel. 215 Charles Street, Boston's West End; 617-536-2100
- L'Espalier - Enjoy the 3 course brunch in this top French restaurant at the Mandarin Oriental Hotel. 774 Boylston St, Back Bay; 617-262-3023
- Top of the Hub - Choose from a special brunch (11am - 3pm) or dinner (3:30pm - 9pm) and enjoy the spectacular 52nd floor views. 800 Boylston Street, Back Bay, 617-536-1775
- North 26 - Special Mother's Day Brunch menu (12 noon-3:30pm); 26 North Street at the Millennium Bostonian Hotel; 617-557-3640
Forgot to make reservations? Go for Dim Sum in Boston's Chinatown - but pretend that's what you were planning all along
Not sure where to find all these Boston restaurants? Our Boston sightseeing map will help orient you:
Need a more details? Here are our favorite free and low-cost Boston maps.
Fun at Fenway Park
Boston Theatre Marathon XV - 2013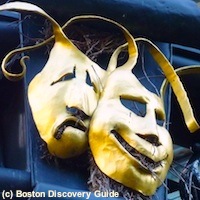 Even though the Boston Theatre Marathon, produced by the Boston Playwrights' Theatre, stretches across a weekend filled with full-length play reading, the heart of this part-festival, part-race takes place from noon until 10pm on one special day when 50 New England theater actors, directors, and technicians present 50 new 10-minute plays produced by 50 New England theaters.
To call this event "lively" is an understatement! In one short 10-hour period, you'll see the wide diversity of Boston theater in this showcase for the local and New England theater community.
When: May 11 (free warm-up readings) and May 12, noon-10pm (ticket needed)
Where: Calderwood Pavillion at the Boston Center for the Arts at 527 Tremont Street in Boston's South End neighborhood
Cost: Tickets required for May 12; $25; all net proceeds benefit the non-profit Theatre Community Benevolent Fund to provide financial help for actors in dire need
More information: 617-353-5443
Return to top - Boston Event Calendar for May


Boston Theater and Shows for May 2013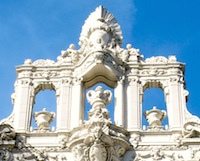 - Boston Ballet's Chroma - Boston Opera House: May 2-12
- Kid Ink - Wilbur Theatre
- May 5
- Tom Cotter - Wilbur Theatre
- May 10
- Capitol Steps - Shubert Theatre - May 10
- Alvin Ailey American Dance Theatre - Wang Theatre
- May 16
- Boston Ballet: Coppelia - Boston Opera House - May 16-26
- Spank! The Fifty Shades Parody - Wilbur Theatre
- May 30
- Blue Man Group and Shear Madness
- On-going - Charles Playhouse
Top Boston Tours for May
Convergence: Boston Sculptors Gallery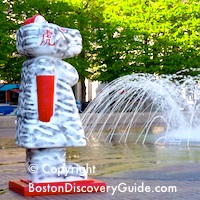 From May 4 through October 31st, head over to the Christian Science Plaza at Mass Ave and Huntington Ave to enjoy the massive sculptures at Convergence, the outdoor sculpture exhibit scattered across the 14-acre area. Free admission.
The creative force behind the exhibit is the Boston Sculptors gallery (486 Harrison Ave).
Walk around the plaza and see if you can spot all 24 pieces on display. Tip: Look high as well as low, and look in some unexpected places.


Japan Festival in Boston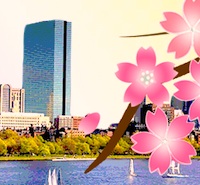 The first Japan Festival held in Boston last year to celebrate the 100th anniversary of Japan's famous gift of cherry trees to the United States attracted over 13,000 participants. Due to this huge success, the Festival is now an annual Boston event!
This year's "Haru Matsuri Boston 2013" will take place in Boston City Hall Plaza on Sunday, May 19, from 10am - 6pm. "Haru Matsuri" means "Spring Festival" in Japanese, and the free festival will be sponsored by the Consulate General of Japan, Japanese and American companies, the Boston Children's Museum, and many Japanese cultural organizations. You can enjoy Japanese food, games, activities, music, and more - lots of fun for all ages, and a great way to learn about Japanese Culture. Closest T stop: Orange Line/Government.
Street Performers at Faneuil Hall Marketplace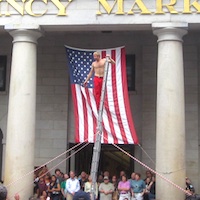 Don't miss the talented street performers who make shopping and dining in Faneuil Hall Marketplace, also known Quincy Market, so much fun throughout Memorial Day Weekend. You'll see jugglers, mimes, acrobats, stilt-walkers, musicians, magicians - and more!
When: May 25 - 27
Closest T station: Blue Line/State
Cost: Free (although once you're here, it's hard to resist something good to eat and perhaps a little shopping

More about the Street Performers at Faneuil Marketplace on Memorial Day
Taste of the North End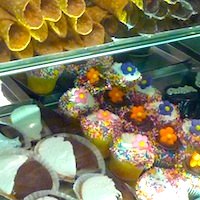 Taste of the North End on May 10, 7pm-11pm gives you a great chance to sample special dishes from 25+ local restaurants in this annual tasting event/fundraiser to benefit the North End Community Health Center, schools, and recreation centers providing services to neighborhood children and seniors.
The list of participating restaurants is too long to name . . . but just to whet your appetite, look for treats from Fiore, Mamma Maria, Bricco, Taranta, Artu, Lucca, Massimino, Neptune Oyster, and Modern Pastry, as well as liquid refreshments from a number of neighborhood wine importers.
With panoramic waterfront views to enjoy from the Steriti, this is sure to be a spectacular evening.
Interested in staying in the North End? Check rates at the waterfront Fairmont Battery Wharf Hotel.
Where: Steriti Memorial Ice Rink, 561 Commercial Street, North End, Boston
Tickets: $79-$99 (plus service fee)
Nearest T: Orange and Green Lines/North Station
More info: Taste of the North End Website
Return to top - Boston Event Calendar for May


EarthFest - Free Concert at the Hatch Shell - 2013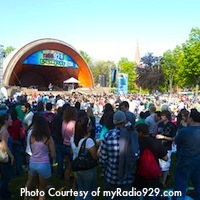 When: May 18, 11am
Where: Hatch Shell, Boston's Esplanade
Cost: Free
Nearest T: Green Line/Arlington
More info: Event Website
EarthFest gives you the perfect excuse, if you need one, to spend a day outdoors enjoying music and activities at one of Boston's biggest free concerts at the Hatch Shell. Sponsored by Whole Foods, Radio 92.9, and the MA Department of Conservation and Recreation, EarthFest showcases environmentally friendly products, information about local non-profit environmental organizations, and a day of terrific music by local and national groups. This family-friendly event also features Kids' Planet, an interactive area with entertainment and music appealing to kids.
Photo courtesy of EarthFest
Find more free Hatch Shell events
Boston discount cards for attractions, tours, cruises
GoBoston Card

60 ways to save up to 55%

On attractions, tours, cruises

CityPASS

5 top attractions in 9 days

Over 50% savings

Go Select

YOU choose your tours,

attractions, cruises - Save BIG!
Best way to save in Boston. Save 50% or more when you take a Boston Harbor cruise or Duck Boat tour, visit Plimouth Plantation, the New England Aquarium, Museum of Science, Prudential Skywalk Observatory, Museum of Fine Arts, Fenway Park Tour, and more. Compare to find out which one is best for you.
SoWa Open Market Opening Day 2013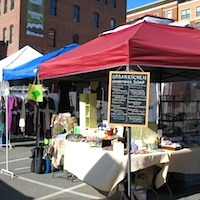 A sea of white, blue, and even a few red tents await you at SoWa, Boston's biggest outdoor art and indie market showcasing artists, artisans, and designers in Boston's South End.
Add in musicians, a farmer's market corner, food trucks, and even antique and vintage dealers, and you have the perfect way to spend a Sunday afternoon.
Vendors are carefully chosen to avoid duplication - plus the mix of vendors is different every week, so you never know what you'll find.
More information: What to shop for at SoWa Open Markets
When: Sunday, May 5, 10am - 4pm, and then every Sunday afternoon until the end of October
Where: 460 Harrison Ave, Boston's South End
Closest T station: Orange Line/Back Bay, or Silverline bus
Parking: Look for signs to free parking
Return to top - Boston Event Calendar for May

Fort Point Open Studios - 2013

During this twice a year event, Fort Point artists open their studios to the public in this former warehouse district now housing one of New England's largest art communities. During the Art Walk and Spring Open Studios, you'll see paintings, sculptures, photographs, textiles, jewelry, ceramics, and more. Talk with the artists, admire the art, and purchase something wonderful for your home or office directly from the artist. Or come on Sunday, Mother's Day, with your mom and buy her a unique Mother's Day gift.
When: Friday, May 10 4pm-7pm; Saturday and Sunday, May 11 and 12, 12 noon - 5pm
Where: Fort Point area of South Boston Waterfront, across Fort Point Channel from South Station in Downtown Boston
Cost: Free
Nearest T: Red Line/South Station; walk across Fort Point Channel over the Summer Street or Congress Street Bridge
Parking: Free (for event only) in large lot across from 249 A Street (enter on Binford Street)
Next Fort Point ArtWalk: October
Return to top - Boston Event Calendar for May
2013 Greenway Carousel Opening Day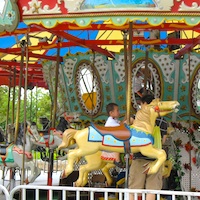 Get ready for the fabulous New England-inspired carousel on the Rose Kennedy Greenway - but don't look for it to open at its usual time in May. Construction at the site means the opening won't occur until Labor Day - but it will be worth the wait!
Meanwhile, Check out Boston's other carousel on Boston Common
Free Jazz Performances at the Hatch Shell - 2013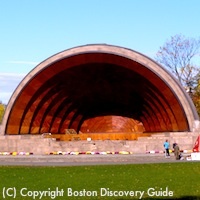 The Massachusetts Association for Jazz Education (M.A.J.E.) showcases top high school jazz groups in this free festival at the Hatch Shell. Bring a picnic lunch and blanket, and relax and enjoy the music.
When: Sunday, May 1, 2013, starting at noon
Where: Hatch Shell
Cost: Free
Closest T station: Red Line/Charles-MGH
If you drive: Boston Common Garage




Paul Revere House May 2013 Events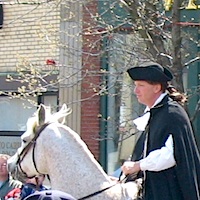 Learn more about Colonial life in Boston at a series of fun-filled and informative events at Paul Revere House in the North End on every Saturday during May:
- May 4 - The Art of Spinning - Spinner Zoe Lawson demonstrates how Colonial women used spindles to make yarn
- May 11 - Gilding Demonstration - Professional gilder Nancy Dick Atkinson applies thin sheets of gold leaf to wooden ornaments
- May 18 - Colonial Basket Weaving - Basketmaker Fred Lawson shows how to make the specially designed baskets found in every Colonial home
- May 25 - Revolutionary War Medicine - Medical historian Ed Page portrays regimental surgeon Elisha Skinner as he demonstrates how bullet wounds and disease were treated on the battlefield - you'll be thankful you live during the 21st century!
All events take place from 1-4pm, and regular Paul Revere House admission fees apply.
Opening Night for the Boston Pops - 2013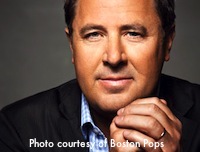 Join Conductor Keith Lockhart and country music guest star Vince Gill, who will kick off a Boston Pops season filled with movie music. Enjoy a complimentary reception along with the concert.
For over 125 years, the Boston Pops have rocked Symphony Hall with American popular music - jazz, blues, Broadway, Dixieland, country, bluegrass, Hollywood, and even sing along. For extra fun, sit at the orchestra level tables, and order food, beer, and wine from the famed Pops Kitchen to enjoy during the concert.
The Pops' Spring Season is all too short - after their final concert on June 14, they give 2 spectacular free July 4th concerts in the Hatch Shell on Boston Esplanade, and then head out to Tanglewood in Western Massachusetts for the summer.
Interested in hotels near Symphony Hall? Good choices to consider include the elegant Colonnade, popular luxury boutique hotel Inn at St. Botolph, and the gorgeous Eliot Hotel.
When: May 8, 8pm
Where: Symphony Hall, 301 Mass Ave., Boston's Fenway neighborhood
Tickets: $41 - $125 (opening night only - tickets for most other concerts range from about $21 - $91, with even better pricing if you're under 40 years old or want to try to get last-minute $9 tickets on Tuesdays and Wednesdays)
Closest T station: Green Line/Symphony
If you drive: Parking garages in Fenway
More information: website (look for Pops on the top menu bar); 617-266-1492
Opening Day for Boston Harbor Islands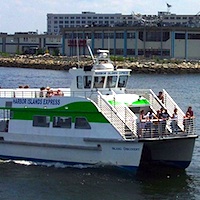 When: Saturday, May 11
Where: Long Wharf - North (ferry location)
Closest T station: Blue Line/Aquarium
Cost (round trip): $15 adults, $9 children (ages 3-11), $11 seniors 65+, children under 3 free, family (2 adults, 2 children) $43 - you can buy your tickets at Long Wharf ticket booth
More information: Park Rangers: 617-223-8666; Harbor Island Express: 617-222-6999
Hop on a ferry at Boston's Long Wharf (near the Boston Marriott Long Wharf) for a 15 minute cruise to Georges or Spectacle Island. Join a free tour led by the Park Rangers, or enjoy a day of exploring historic sites, photographing birds, enjoying a picnic, hiking, swimming, wading in tidal pools, or simply enjoying the scenery.
Boston LGBT Film Festival at the MFA
When: May 2 - 12, 2013
Where: Museum of Fine Arts, 465 Huntington Ave, Boston's Fenway Neighborhood
Closest T station: Green Line/Museum
Cost: $10 general admission (opening/closing nights are slightly higher); festival passes and matinee discounts also available
More information: MFA website; 1-617-369-3907
The Museum of Fine Arts hosts the 28th annual LGBT Film Festival, showcasing an eclectic selection of LGBT cinema from around the world.
Find more Boston film festivals
Return to top - Boston Event Calendar for May
Ancient Fishweir Project on Boston Common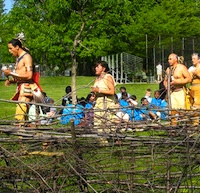 When: Mid-May - Mid-June, 2013, with dance and music perfromances by the Wampanoag Nation Singers and Dancers on Monday, June 3
Where: Boston Common, near Charles Street and the baseball field
Cost: Free
More information: Fishweir website
Excavations of Boston Common and Back Bay for the construction of the subway's Green Line almost 100 years ago uncovered ancient fishweirs.
Native people built the fishweirs about 5,300 years ago to catch alewife, herring, smelt, and salmon in the tidal flats then covering the area. Over 65,000 wooden stakes were used for the 4-foot high fence-like structures.
Each year, members of the local Wampanoag and Massachuset Nations collaborate with Boston school children to build a 150 foot fish weir sculpture on the edge of Boston Common.
Even though the temporary fish weir sculpture resides on the Common for only a couple of months each year, it is Central Boston's only historical monument focused exclusively on the Native people who lived here for 12,000 years before the arrival of the Puritans, and maintained fish weirs similar to the one that you'll see on the Common for 1,500 years. Remnants of these still exist, buried in layers of clay 28-35 feet under the citiy's streets.
Photo courtesy of Ancient Fishweir Project
Return to top - Boston Event Calendar for May

SoWa Art Walk in the South End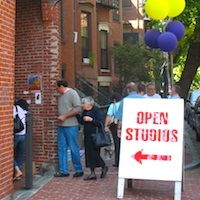 The annual spring SoWa Art Walk in Boston's South End gives you the perfect destination for enjoying a Sunday afternoon in May while viewing the creations of emerging and established artists.
Explore the fascinating artists' studios, and admire the paintings, sculpture, jewelry, ceramics, photography, and more in the South End's SoWa (South of Washington) neighborhood, home to the largest concentration of artists in the city.
Be sure to drop into SoWa Open Market while you're in the neighborhood, and enjoy gourmet cuisine from Boston's best food trucks.
When: Sunday, May 5, 11am-6pm
Where: Start on Harrison Ave in Boston's South End, with more studios on Wareham, Waltham, Plympton, Thayer, and Washington Streets
Closest T station: Orange Line/Back Bay; or Silver Line bus to E. Berkeley Street or Union Park
Parking: 500 Harrison Street, 38 Wareham, and 500 Albany
Cost: Free

Hidden Gardens of Beacon Hill Special Tour 2013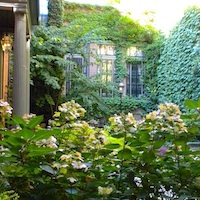 When: Thursday, May 16, 9am - 5pm, rain or shine
Where: Beacon Hill; hostess booths will be at the corners of Charles and Mt. Vernon, and Charles and Chestnut Streets
Closest T stations: Green and Red Lines/Park
Cost: $35 advance reservations (see website for deadline), $40 day of the event
More information: website
Once a year on the third Thursday in May, a dozen or so Beacon Hill Garden Club members open their gardens to the public for a special Hidden Gardens of Beacon Hill self-guided tour. Celebrate spring by spending a day exploring Boston's secret gardens.
More about Boston and Cambridge garden tours
Return to top - Boston Event Calendar for May

Boston Lyric Opera Open House - Free!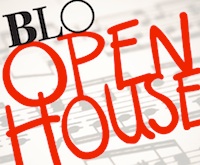 When: Saturday, May 4, 2013 at 11am - 5pm
Where: Shubert Theatre, 265 Tremont Street, Theatre District, Downtown Boston
Closest T station: Green Line/Boylston
For more information: 866-348-9738; website
Cost: Free
Don't miss the Boston Lyric Opera's open house at the gorgeous Shubert Theatre! Not only do you get to go back stage, tour dressing rooms, and see the inner workings of one of Boston's premier theaters and New England's largest opera company, but you'll also get a glimpse one of the BLO's productions.
Be sure to also check out BLO's exciting production: Richard Wagner's The Flying Dutchman - April 26-May 5, 2013

Check GoldStar events for half-price tickets for adults
Get half-price tickets for students with a student subscription - call 617-542-6772 for details
Mother's Day Events in Boston
Mother's Day 2013 is on Sunday, May 12. Quick links to top Mother's Day events:
More things to do in Boston on Mother's Day
Waltham Symphony Orchestra Presents
Mother's Day Concert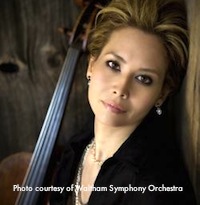 Acclaimed cellist Allison Eldredge performs Hebert's Second Cello Concerto with the Waltham Symphony Orchestra in their special "Mother's Day Concert."
When: May 11, 2013, 8pm
Where: Kennedy Middle School Auditorium, 655 Lexington Street, Waltham
Parking: Free, on-site
Free admission: Contributions accepted at the door
More information: Waltham Symphony Orchestra website


Return of the Swans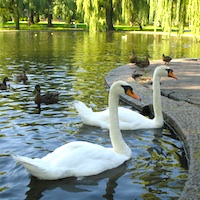 Welcome the return of Romeo and Juliet, the Public Garden's resident swans, from the Franklin Park Zoo where they spend the winter.
A brass band leads a parade departing at 11:30am from the corner of Beacon and Charles Street near the Make Way for Ducklings statue and ends up at the Lagoon 15 minutes later, for the official Return of the Swans ceremony presided over by Boston Mayor Thomas M. Menino.
The Four Seasons Hotel provides refreshments, and other entertainment such as face painters and readings of Make Way for Ducklings by Boston Park Rangers round out the event - an annual ritual that truly marks the beginning of spring in Boston!
When: May 7, at 11am
Where: Public Garden
Cost: Free
Stay: Four Seasons Hotel (find rates and reviews)
Closest T station: Green Line/Arlington
If you drive: Boston Common Garage
More information: 617-635-4505 (Boston Parks and Recreation Department)
How & Why to Taste Wine 2013
What: 21+ event
When: May 11, 6:30pm - 9:30pm
Where: Boston Wine School, 1354 Commonwealth Ave, Allston
Cost: $100 for wine tasting class and dinner
Nearest T: Green Line/Griggs St (Outbound) and Warren St (Inbound)
More info: 617-84-7150; Boston Wine School website
Enjoy a relaxed evening learning how to taste wine, and when you should - accompanied, of course by wine and dinner. If you're thinking ahead to Mother's Day tomorrow, treat your mom a special evening to remember.
BWS offers lots of other wine-pairing classes and events - so if you're planning a visit and looking for something fun and unusual to do in Boston, check out the event calendar on their website.

Lilac Sunday - 2013 Mother's Day Event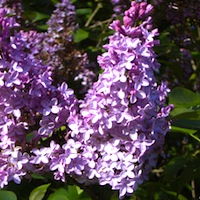 The Arnold Arboretum's large lilac collection bursts into glorious bloom in May, putting on an exuberant show of color and intoxicating fragrance just in time for Mother's Day. Visit on Lilac Sunday to enjoy family-oriented activities in honor of Mother's Day - or come any time during early-to-mid-May to experience the unforgettable scent of these gorgeous lilacs.
Lilac Sunday is the only day of the year when the Arboretum allows picnics - so be sure to bring a tasty brunch or lunch and perhaps a blanket for sitting.
When: May 12; activities and refreshments from 10am - 4pm; Arboretum open from dawn to dusk
Where: Arnold Arboretum, 125 Arborway, Jamaica Way, Boston
Closest T station: Orange Line/Forest Hills; follow the signs to the Arboretum, about a 10 minute walk
Parking: Street-side parking spaces are always quite limited; don't count on finding any available on Lilac Sunday
Cost: Free
More information: 617-524-1718; Arnold Arboretum website
Continuing during May in Boston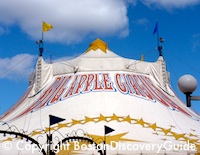 Big Apple Circus through May 13
Noon Concerts at King's Chapel on the Freedom Trail
First Fridays at Museum of Fine Arts



Return to top - Boston Event Calendar for May
Looking ahead to June




Photo courtesy R. Thiele
Best Boston Events All Year!


More Boston Events for May
Add your event to the Boston Event Calendar for May
Let us know where it's being held, dates and times, and who's sponsoring it. Most important, tell us why others will enjoy it!

Where to get more information about it (phone # and web address) also helps.

Please include your name and location on the submission form, and at least 1 photo or image to represent the event. Submissions without your name and one or more photos or images may not be accepted.


More Events for May
Click below to see more May events in Boston.
May Art Event near Boston - Cape Ann Artisan Studio Tour Not rated yet
What: 31st Annual Cape Ann Artisan Studio Tour Where: Gloucester and Rockport, MA. When: Spring Tour June 21-22 and Fall Tour October 11-13, 2014. …
Boston May Event: 18th Annual Mother's Day Walk for Peace Not rated yet
The Mother's Day Walk for Peace began in 1996 for families who had lost their children to violence. On Mother's Day, a day that we celebrate mothers and …
Boston May Event: LifeSavor Not rated yet
Community Servings' 22nd Annual LifeSavor Gala to Be Held in May 2014 LifeSavor has raised over $7.2 million over the past 21 years to feed the critically …
May 2013 Boston Events Not rated yet
Explore Boston's Grand Boulevard. This grand dame of avenues features blocks Victorian architecture at its finest designed in the Parisian tradition. …
Boston Art Event in May: SMFA Spring Sidewalk Sale Not rated yet
On May 9+10, shop a wide range of creative works at the School of the Museum of Fine Arts, Boston's (SMFA) 2014 Spring Sidewalk Sale from 10 am–5 pm. …
Handel Jephtha Not rated yet
Considered one of the finest Handelians in the world, Conductor Harry Christophers brings Jephtha to Boston's Symphony Hall audiences for the first time …
Beyond the Boston Event Calendar for May
Like this Page? Please Share!
Boston Event Calendar for May > Boston Events > Boston Tourism and Discovery Guide