Boston's Event Calendar for February 2023 kicks off with the festive Chinese New Year Lion Dance parade in Chinatown, and also includes the Boston Beanpot hockey tournament, a stellar lineup of shows in Boston's Theatre District, the ever-popular annual return of Disney on Ice during school vacation week, and the huge New England Boat Show.
On the concert stage, look for shows from top national and international stars.
February 2023 holidays in Boston:
Valentine's Day - February 14 (not an official holiday)
President's Day - Monday, February 20 (official holiday; most government offices will be closed)
Winter Vacation Week - Starting on President's Day, students at public schools in Boston and the rest of Massachusetts will be enjoying winter vacation for the entire week
Weather during February can be a mix of snow and sunny, cold and warm days.
Embrace the wintry weather by ice skating on Frog Pond, skiing or snowboarding on a nearby slope, or walking around the city when freshly fallen snow turns it white and sparkling. On the warmer days, look for buds forming on trees in Boston's parks.
Indoors, the theater season continues in full swing, concerts take place almost every night, and the Boston Bruins and Celtics attract crowds of fans to TD Garden. And even though the New England Patriots won't return to the Super Bowl again this year, you can still watch the game and celebrate in Boston's many sports bars.
Boston hotels continue to give you their cheapest discount rates of the year during February. This the perfect time to enjoy the city's world-class museums, restaurants, and concerts.
More to look forward to during February: the Boston Sci-Fi Film Festival.
Winter Vacation Week family activities
More things to do and see in Boston in February
Top photo: Chinese New Year parade in Boston's Chinatown, (c) Boston Discovery Guide
Boston Discovery Guide is a reader-supported publication. When you buy through our links, we may earn a commission at no additional cost for you. Learn more
---
Special February Cruises on Boston Harbor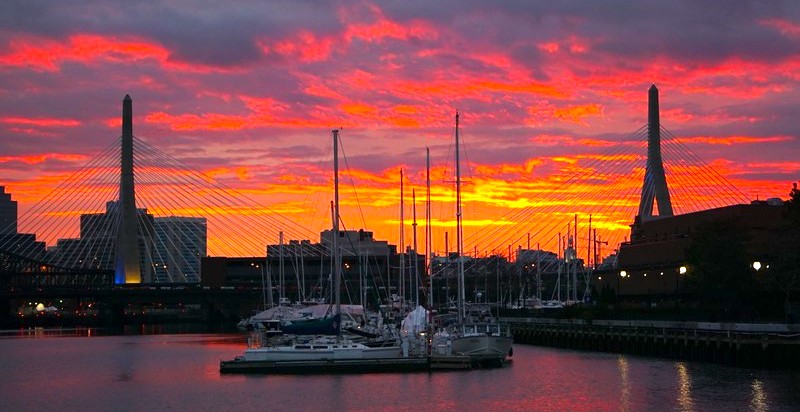 Popular Cruises on the Northern Lights:
Sailing on the Adirondack III
Adirondack III Day Sail - Enjoy cool breezes and the afternoon sun on this relaxing sightseeing sail around Boston Harbor and the Inner Harbor Islands - Starts May 3
Adirondack III Sunset Sail - Relax as the setting sun turns the sky brilliant colors - Starts May 3
Adirondack III 90-Minute Mimosa Day Sail - Soak up the sun on this afternoon sail through the Inner Harbor and Harbor Islands with drinks available for purchase at the bar - Starts July 1
Book Your July 4th Cruises Now!
---
Boston Concerts & Shows - February 2023

Top February Concerts in Boston
Top concerts in Boston in May 2024 include (to be announced)- plus lots more to enjoy throughout the month:
Enter DISCOVERY 10 to save 10% on TicketLiquidator & TicketNetwork tickets
Schedules & Tickets
More Concerts & Shows during February
Boston Concerts throughout the Year
---
Boston Theater & Shows for February 2023

Top February Shows in Boston - Schedules & Tickets
Enter DISCOVERY 10 to save 10% on TicketLiquidator & TicketNetwork tickets
See shows & tickets for February
More Boston Theater District Shows
Where to stay and dine in Boston's Theatre District
---
Featured Hotel for February: The Moxy in Boston's Theatre District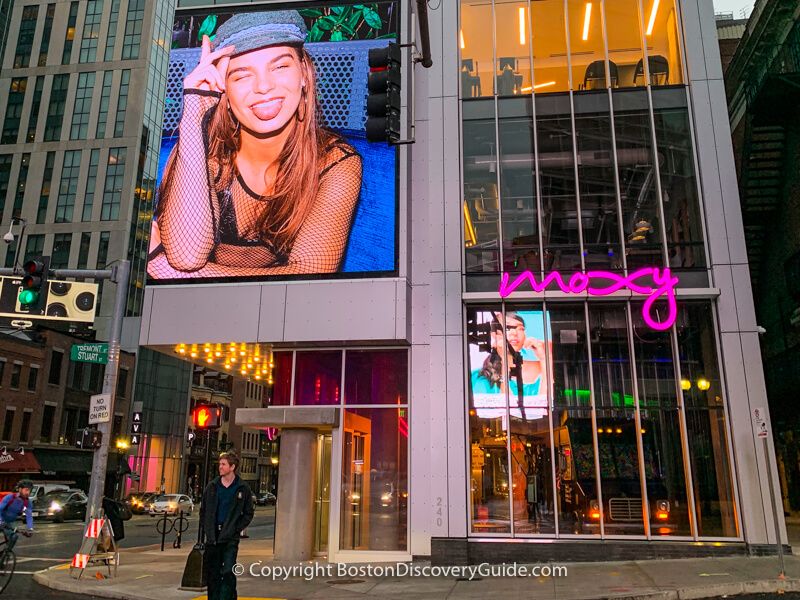 Marriott's new Moxy Hotel offers a fun vibe, a welcome cocktail, and a photo booth tucked away in a food truck in its lobby. Located in Boston's Theatre District next to the Wilbur and just a few steps away from the Wang, Shubert, and Colonial Theatres, the 340 "micro" hotel (translation: small rooms, affordable rates) is just one block away from Boston Common. Bonus: a guest-only rooftop lounge with fantastic views of the Common and the Massachusetts State House.
Find cheapest rates plus reviews on Trip Advisor
Compare with other Theatre District Hotels
---
Valentine's Day Weekend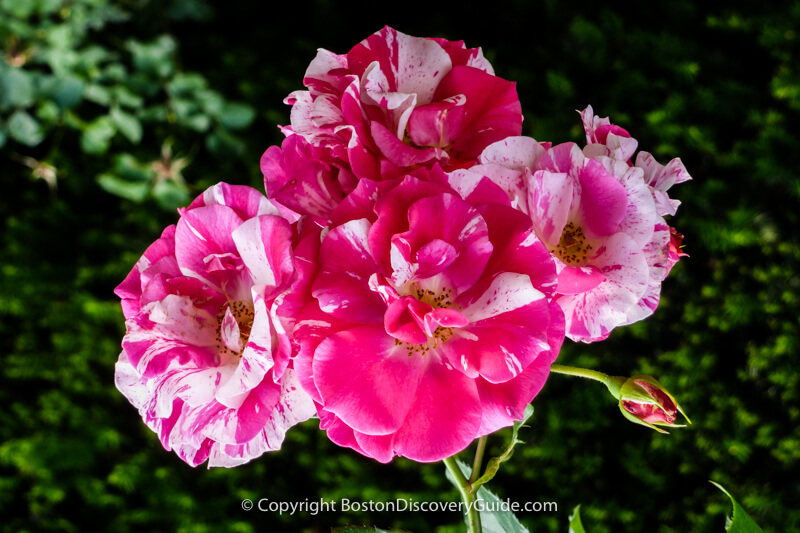 Valentine's Day is big in Boston, with lots of different ways and places to celebrate all weekend.
Here's a quick cheat sheet for planning a celebration to remember:
1. Check out all the different Valentines Day events and celebrations going on in Boston.
2. Book a night or two in a Boston hotel for a romantic weekend in the city. Find out which Boston hotels are offering special Valentine's Day packages
3. Get tickets for a romantic Boston Harbor cruise:
Romantic Boston Harbor Cruises for Valentine's Day:
---
Sully's Opens for the Season on Castle Island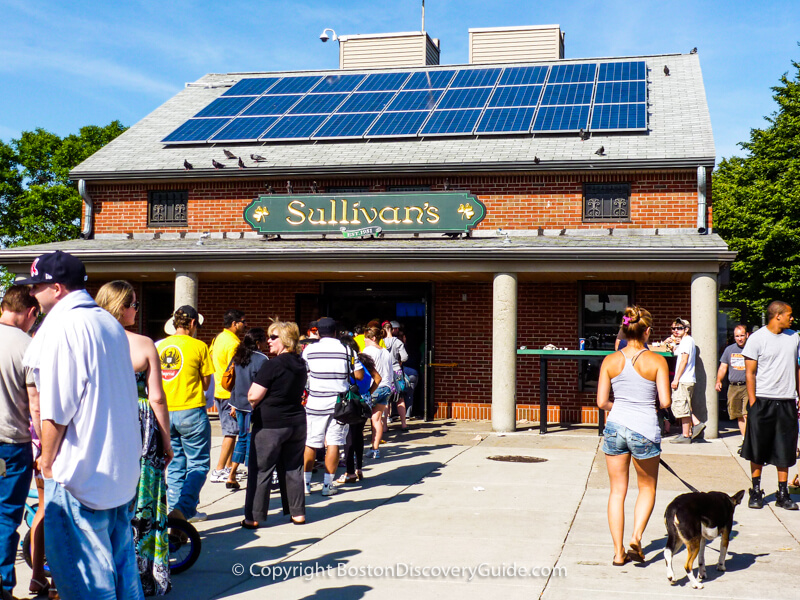 The famous Sully's hot dog stand (2080 Day Boulevard, South Boston) opens on Castle Island on Saturday, February 25 - a sure sign that spring is right around the corner. Hours through the end of March are 9am - 5pm - so line up for ice cream, fried clam strips, and lobster rolls. It's still too early for a picnic - but stroll around or find a bench and enjoy your feast from Sully's along with the fantastic views of the harbor. And know that summer will arrive in Boston soon!
---
Disney on Ice February Show in Boston: Let's Celebrate!
Get ready to celebrate magical moments as Disney on Ice presents Let's Celebrate! (also know as "100 Years of Disney") at top Boston arena TD Garden. You'll join Mickey and over 50 of his Disney character friends from some of his recent best-loved shows as they bring together holidays, celebrations and festivals from around the world, including a Halloween haunt-fest with all your favorite Disney Villains.
You'll love the high-spirited adventures, unexpected surprises, and fast action on the ice as you get to see and know your favorite Disney characters all over again.
Disney on Ice Tickets for Boston Shows - February
Enter DISCOVERY 10 to save 10% on TicketLiquidator & TicketNetwork tickets
See Disney on Ice Show Performance Schedule & Tickets
More about Disney on Ice and visiting TD Garden
More winter break week Boston activities
---
Bruins February Home Game Schedule at the Garden - 2023
Get your Boston Bruins tickets for February home games, and head over to TD Garden for some fast action on the ice.
The Garden's convenient location next to North Station and close to Faneuil Marketplace makes it super-easy to get to.
Don't miss the chance to see Boston's hockey team, winner of 6 Stanley Cup championships!
Enter DISCOVERY 10 to save 10% on TicketLiquidator & TicketNetwork tickets
Find Bruins schedule & tickets for February home games at the Garden
Find Bruins schedule & tickets for all home games
Park: Garages near TD Garden
Celebrate: Best sports bars and clubs near TD Garden
More about TD Garden: Schedule, directions, best ticket prices
Photo courtesy of Dan4th
---
Special February Tours of Boston
These fun trolley tours, bus tours, and indoor destinations will let you enjoy the best of the Boston even when February weather is chilly!
---
Winter Break Week Activities in Boston
Public schools throughout Massachusetts and much of the rest of New England close for a week's holiday during the week that includes President's Day - so look for lots of fun family-friendly activities in Boston all week. Find out more
---
Celtics Basketball at TD Garden - February 2023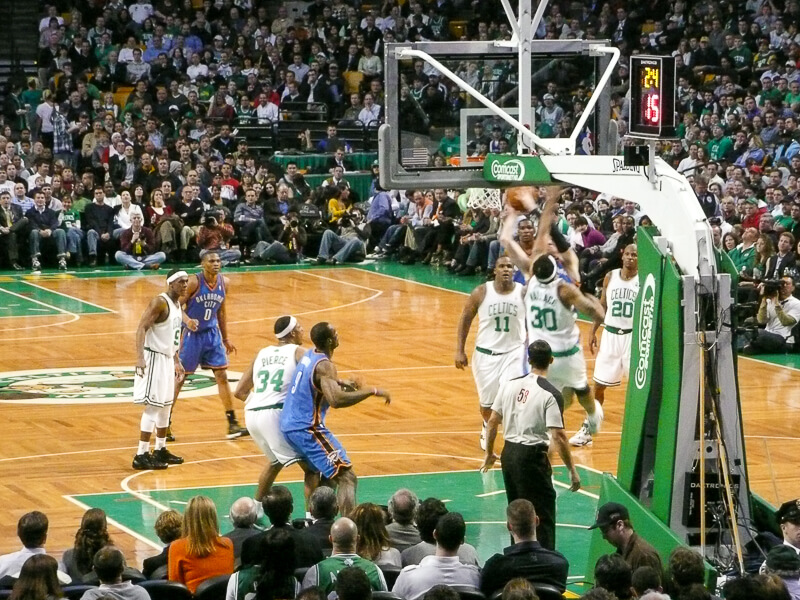 Get your Boston Celtics tickets for February home games, and head over to TD Garden for some fast action on the court from Boston's champion basketball team..
The Garden's convenient location next to North Station and close to Faneuil Marketplace makes it super-easy to get to.
Enter DISCOVERY 10 to save 10% on TicketLiquidator & TicketNetwork tickets
Find schedule & tickets for all Celtics games
Where: TD Garden
Nearest public transportation: Green Line/Orange Line or Commuter Rail to North Station, next to the Garden
Where to stay: Hotels near TD Garden
Where to Stay near TD Garden
---
$10 Weekend Ticket Special - Boston's Commuter Rail
Ride Boston's Commuter Rail trains as much as you want for just $10 each weekend. Take it into Boston, or use it for a day (or overnight) trip to Salem, Rockport, Wachusett (take an uber to Wachusett Mountain for skiing or snowboarding), Concord, and other destinations.
Find out more: www.mbta.com
More about skiing on Wachusett Mountain
More about Public Transportation in Boston
---
Winter Break Week Activities in Boston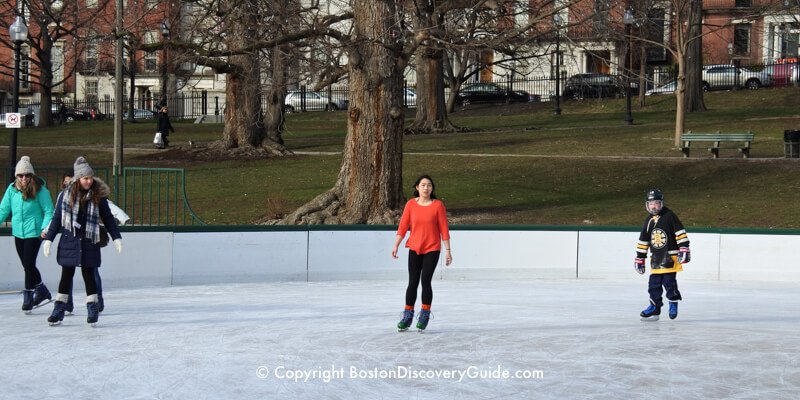 When public schools through New England close for a week's holiday in February, Boston is the most popular destination.
The annual Children's Winter Festival will take place on Boston Common on Wednesday, February 19 from 10am to 3pm (to be confirmed). Look for snow slides, toboggans, a snow maze, snowshoeing lessons, music, snacks, games, and arts and crafts.
The Highland Foundation will sponsor free ice skating at Frog Pond on the Common throughout the week as part of their Winter Camp. (to be confirmed) You can find more details on their website: www.highlandstreet.org/programs/community-events/winter-camp
Faneuil Marketplace is hosting a free movie series at 6:30pm from Monday to Thursday. More details here
Hotels offer their lowest rates for the year during the winter months, you'll find plenty of winter outdoor activities, lots of shows and performances, museums, shopping, and more. Find our recommendations for what to do in Boston during winter break week.
More to check out:
---
Shopping Tour for February - On Hold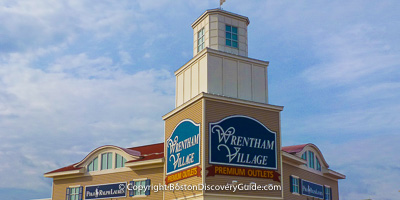 Wrentham Outlet Village - A luxury coach takes you to Wrentham Village Premium Outlets where everyday discounts on designer and name brands let you save 25%-65%, and sometimes even more.
A free VIP coupon book offers you additional savings.
---
Boston Beanpot Hockey 2023 - TD Garden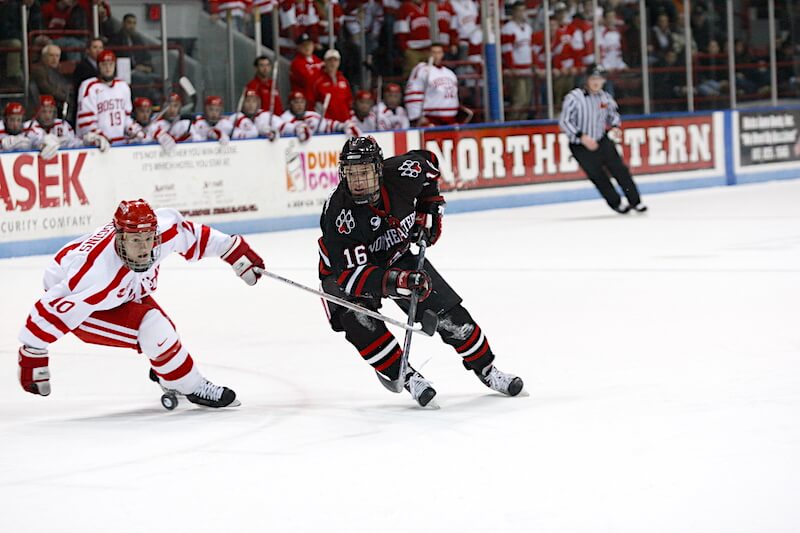 The legendary Boston Beanpot rivalry pits teams from Boston's 4 major hockey schools against each other in a battle on the ice at TD Garden during the first two Monday nights in February. The winner gets ... (drumroll) ... the Beanpot trophy.
Here's how it works: Week 1 features 2 games, as the teams pair off against each other for the semi-finals. In Week 2, winners battle each other for the championship and #2 slot, while the losers play each other in a "consolation" game to see who will third in 3rd and who will "win" the last-place slot.
How do the schools stack up? Here are the number of Boston Beanpot Hockey Championships won by each team since the tournament began in 1952:
Boston University - 30 Championships
Boston College - 20 Championships
Harvard - 11 Championships
Northeastern University - 7 Championships (ok, not impressive - but with 2 wins in the last 2 years, this is the team to watch!)
---
Boston Insider Tip: More Winter Activities in Boston
---
More Fun Ways to Explore Boston
---
Boston Sci-Fi Film Festival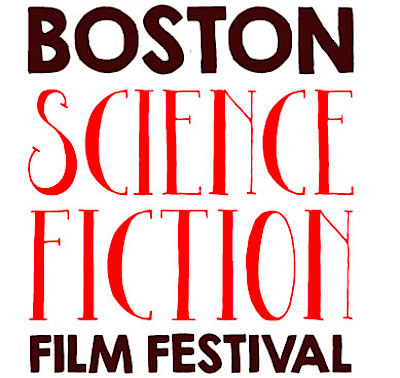 When: February 15 - 21 ("The 'Thon" runs from noon on the 7th through noon on the 21st)
Where: Live and virtual this year: Somerville Theatre, Davis Square, Somerville, and virtually streaming
Closest T (subway) station: Red Line/Davis
Parking: Forget parking around Davis Square. If you must drive, park at the Alewife parking garage in Cambridge, only 1 T stop away from Davis Square
Cost: Single ticket prices $15; $75 for fanatics attending the "24-hour 'Thon'"; $180 for 11-day Festival (see more options on website)
More information: www.bostonsci-fi.com
The 47th annual Boston Sci-Fi Festival features 11 days of features and shorts from all over the world (live and virtual), plus a 24-hour marathon (live), "The 'Thon," that separates mere fans from committed fanatics on the fest's final day. Can you sit through 1,440 minutes of sci-fi classics, premiers, cartoons, and more? The 'Thon tests your courage and stamina!
If you're coming to the Sci-Fi Film Festival from out of town, you'll find the most convenient hotel options close to the Red Line of Boston's subway in Cambridge.
Check rates at these hotels near Cambridge T stations:
---
More Things to Do in Boston in February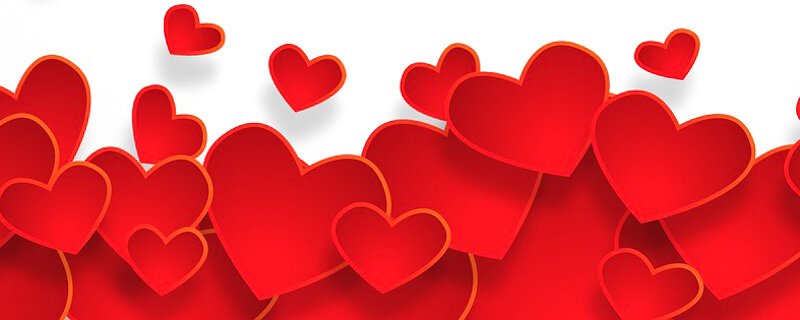 ---
Not Sure about Boston Neighborhood Locations?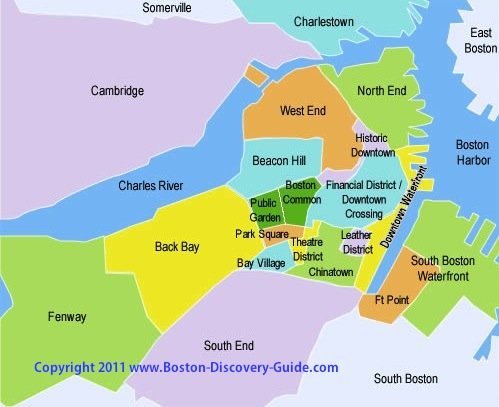 This neighborhood map should help you get oriented. You can find a list of top attractions in each neighborhood here.
Need a more details? Here are our favorite free and low-cost Boston maps.
---
2 Easy Ways to Save BIG in Boston on Tours & Attractions
Best way to save in Boston. Save up to 50% on museums, the New England Aquarium, plus admission to other attractions, tours, day trips, and cruises. Compare to find out which one is best for you.
---
Black History Month in Boston: Events, Tours, Concerts, Celebrations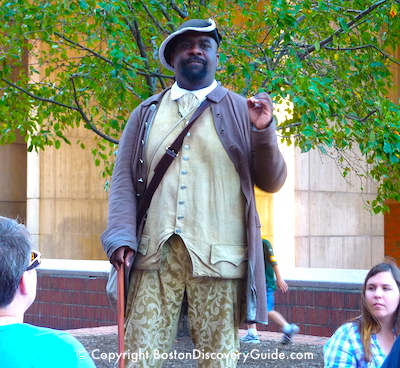 Events celebrating Black History Month and commemorating the important contributions of African Americans to Boston (and America) take place throughout the month of February. Here are several you should not miss:
---
What to See in Boston's Museums & Aquarium - February 2023
Museum of Science Exhibits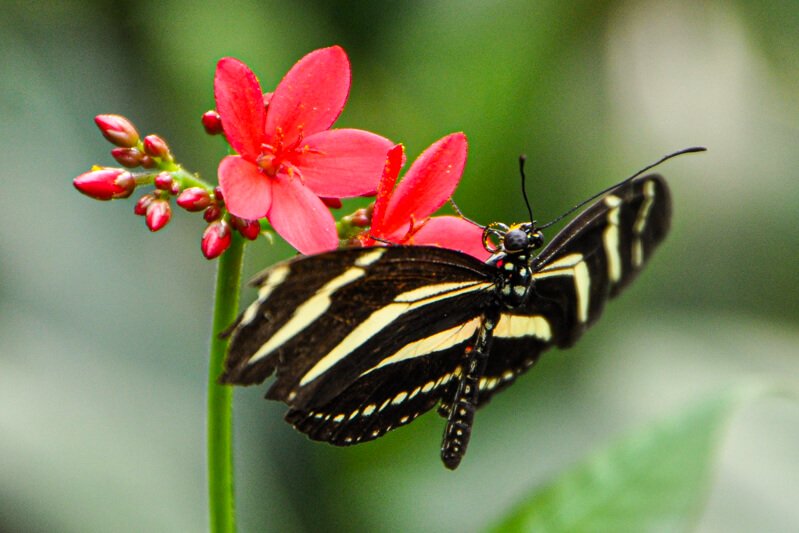 Special Exhibits
New England Climate Stories - Meet fascinating New England animals
All Aboard! Trains at Science Park - Visit miniature landscapes with fantasic model trains - through January 16
Gaia - View our planet in a new way through UK artist Luke Jerram's artwork with NASA images of Earth's surface
Mental Health: Mind Matters - Get insights into understanding mental health through this interactive exhibit
With fascinating permanent exhibits for all ages, there's always something to see, do, and learn. Here are just a few of the most popular: Engineering Design Workshop, Colossal Fossil: Triceratops Cliff, Cosmic Light, Dinosaurs, Arctic Adventure, Hall of Human Life, Live Animal Care Center, Mathematica, Exploring AI, Natural Mysteries, New England Habitats, Project Vaccine.
Where: Boston's Museum of Science
When: Daily, 9am-5pm; open until 9pm on Fridays
Admission: $29 general museum admission ($24 for kids; children under 3 free). Get free museum admission when you have a GoBoston Discount card or Boston CityPASS card.
Imax Theater and Planetarium: Additional fees apply
New England Aquarium
Harbor seals and seal lions, a giant 4-story ocean tank with hundreds of Caribbean reef animals, an Amazon rain forest, sharks, Myrtle the green sea turtle, and frisky penguins are just a few of the thousands of aquatic animals you'll experience here.
Get your tickets in advance, or find out more about the Aquarium. Admission also available through the Go Boston Pass, Explorer Pass, and Boston CityPASS discount cards.
Boston Tea Party Ships & Museum
Watch the famous tea party event come alive with live actors, immersive exhibits, and a visit to the full-scale replica 18th century sailing ships at this unique living history museum. Get advance tickets.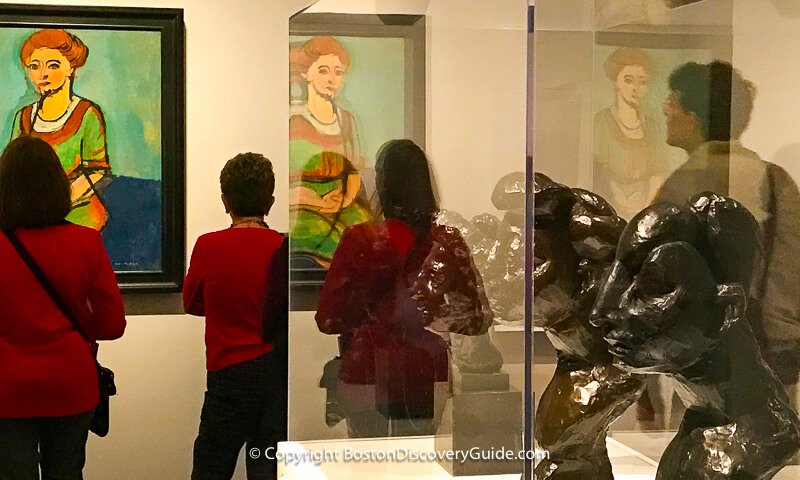 MFA Boston - Current & Future Shows
Frank Bowling's Americas: Powerful color-saturated abstracts by this BritishGuiana-born artist who has spent much of his career in London and New York - Through April 9, 2023
Weng Family Collection of Chinese Painting: Art Rocks - Over 25 works exploring how the aesthetics of rocks permeate Chinese architecture, landscape design, and painting styles - Through May 3, 2023
Touching Roots Black Ancestral Legacies in the Americas - Exhibition tracing the ways in which 20th century Black artists trace their African roots in their art - Through May 21, 2023
Making Past Present: Cy Twombly - Explores Twombly's fascination with antiquity and its influence on his art - January 14-May 7, 2023
Hear Me Now: The Black Potters of Old Edgefield, SC - Focuses on the work of 19th century Black potters in Old Edgefield, a center of stoneware production before the Civil War - March 4 - July 9, 2023
Hokusai: Inspiration and Influence - A new look at the impact of Japanese artist Hokusai on other artists; features over 90 woodblock prints, paintings, and illustrations by Hokusai - March 26-July 16, 2023
Museum (and show) admission: $27; some special exhibits require a timed-entry reservation and/or additional fee; free entrance with Boston Discount Cards (GoBoston card and Boston CityPASS). Free admission on Martin Luther King Jr. Day, Lunar New Year Celebration Day, Memorial Day, Labor Day, & Indigenous Peoples' Day. MFA is open Thursday - Monday and closed Tuesday & Wednesday.
Institute of Contemporary Art/Boston - Current & Future Shows
To Begin Again: Artists & Childhood - Works depicting childhood by Jean-Michel Basquiat, Paul Klee, Faith Ringgold, and other artists from the early 20th century through today - Through Feb 26, 2023
Barbara Kruger - Large-scale commissioned work on the Fineberg Art Wall- Through Jan 21, 2024
Admission: $20 adults, 18 and under free; free entrance with GoBoston card and Boston CityPASS. Closed on Mondays. Free admission on Martin Luther King Jr. Day, Presidents' Day, Memorial Day, Juneteenth, Labor Day, & Indigenous Peoples' Day, and every Thursday from 5-9pm. For free days and nights, you must have timed tickets for free admission.
---
College Nights at Frog Pond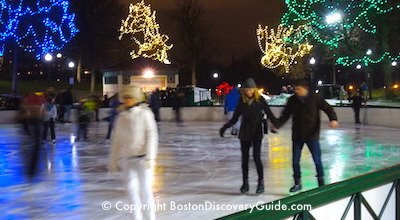 Head over to Frog Pond every Tuesday Night (except for major holidays, and school breaks / vacations) from 6pm - 9pm for College Nights. Show your current college ID and get half-price admission (bring your own skates or rent them at the rink) - it's the best Cheap Date in Boston!
When: Mid-November through mid-March (but not during school breaks or vacations), depending on the weather
Where: Frog Pond, Boston Common
Closest T station: Red & Green Line/Park St
More about Ice Skating on Frog Pond in Boston
---
Romantic Classics & the Bugs Bunny Film Festival
Just in time for Valentine's Day and school vacation week (in case you need an excuse), Brattle Theatre in Cambridge will show The Princess Bride on February 13 and Casablanca on February 14, followed by their Annual Bugs Bunny Film Festival on February 17 - 26, with multiple viewing times.
Closest T station: Red Line/Harvard
Tickets: Brattle Theatre website
Hotels: Harvard Square Hotel, Charles Hotel, Hotel Veritas
---
New England Boat Show - 2023
When: February 15-19
Where: Boston Convention and Exhibition Center, 415 Summer Street, South Boston Waterfront
Closest T station: Silver Line from Red Line/South Station
Stay: South Boston Waterfront Hotels
More information: Boat Show website
New England's biggest boating event has something for everyone, and is bigger than ever this year. Check out the informative exhibits, attend free casting demos, try stand-up paddle boarding, test your docking, turning, and stopping skills with a hands-on simulator, and find out everything you need to know about owning and enjoying a boat.
Stay in nearby hotels, and enjoy Boston Harbor views from the top floors:
Get a head start on the season - check out best places for sailing lessons in Boston
---
Weekly Noon Concerts on the Freedom Trail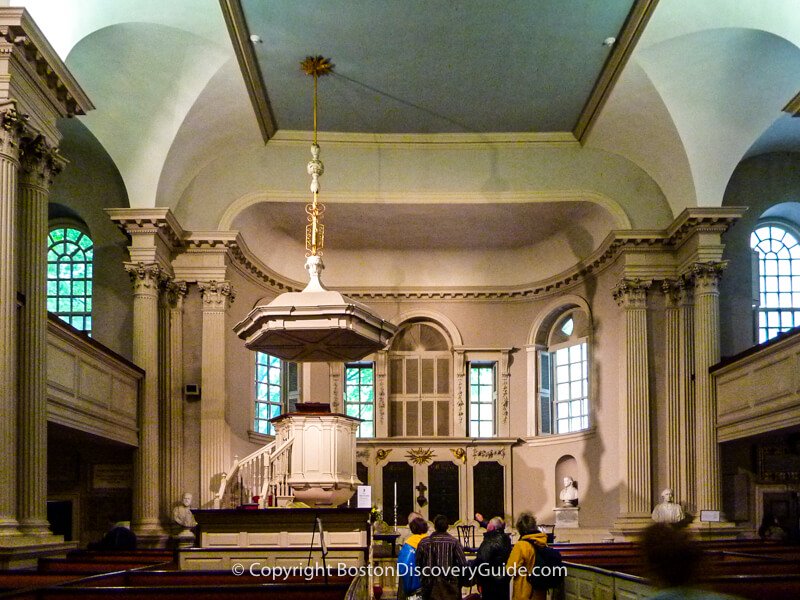 When: February 4 - and every Tuesday throughout the year at 12:15pm
Where: King's Chapel on Boston's Freedom Trail
Closest T station: Red and Green Lines/Park Street
Cost: Suggested donation of $3 at the door; your donations are given to the performers
More information: 617-227-2155
If you're touring the Freedom Trail on a Tuesday, drop by King's Chapel at noon to hear a 35-minute concert. Performers vary each week, and perform a wide variety of music ranging from jazz to folk, medieval to modern. Particularly special are those featuring King's Chapel's renowned C.B. Fisk organ.
King's Chapel's music programs date back to 1713 when it became the first church in New England to get an organ. The current C.B. Fisk organ is its sixth.
King's Chapel also hosts an annual concert series of monthly performance. More information here
---
Special Valentine's Day Hotel Packages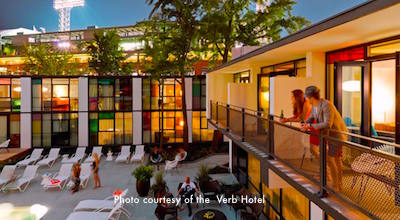 To make your Valentine's Day celebration extra-special by staying over in the city, check out the super savings packages offered by many of Boston's top hotels.
Opt for the "All You Need is Love" Valentine's Day package at Verb Hotel, "Romance on the Harbor" at the Battery Wharf Hotel, the "Romance Getaway" special at Boston Harbor Hotel, or the "Romance on the Hill" package at the Fifteen Beacon Hotel - plus many more!
Find your dream Valentine Boston hotel package
---
Champagne Dinner Dance & Valentine's Brunch
The Boston Wine Festival, underway from January through early April at the Boston Harbor Hotel, offers a special Valentine's Dinner Dance on February 16 featuring live music, dancing, and incredible food matches with memorable Champagnes from Moët & Chandon.
Alternately, opt for Champagne, a lavish brunch buffet, a New Orleans jazz band, and great Boston Harbor views at the Valentine/Jazz Brunch on Sunday, February 17.
More info about the Wine Festival, Boston wine bars, & other places to enjoy wine in Boston
More info about Valentine's Day events in Boston
---
MFA Lunar New Year - Free Admission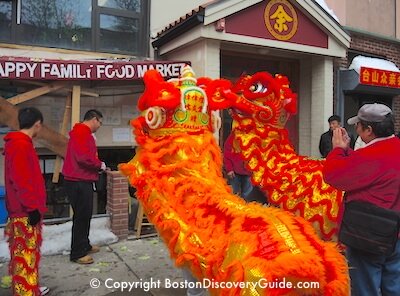 Lunar New Year Celebration - Museum of Fine Arts - February 1, 10am-5pm
- Celebrate the Year of the Rat with free admission and plenty of fun family activities all day to mark the Lunar New Year.
Explore Chinese, Korean, and Vietnamese traditions, and enjoy music and dance performances including a Lion and Dragon Dance.
Can't come on the 1st? You can get free admission on other days if you have a valid Boston Discount Card.
---
Super Bowl Parties & Celebrations in Boston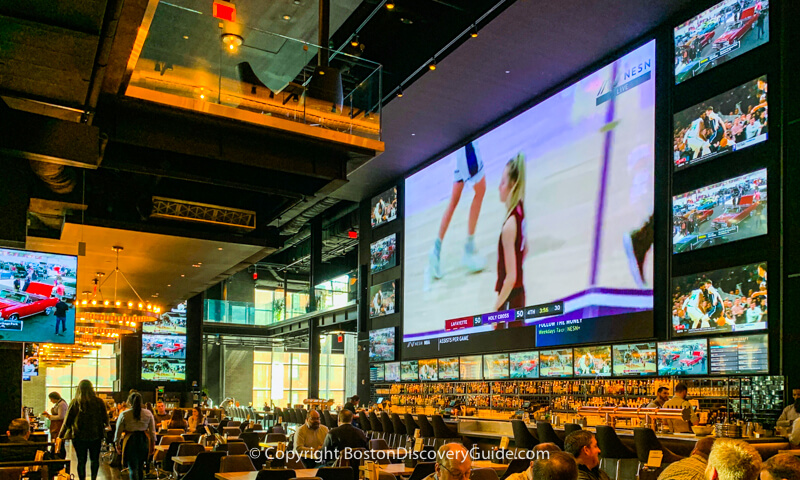 Super Bowl may be more fun when the Patriots play, but there are plenty of welcoming Boston sports bars with big screens, tasty brew, and even parties where you can watch the game and have some fun even when the Pats aren't involved.
Kickoff happens at 6:30pm EST on Sunday, February 2. Here are tips about where to watch, plus other things to do.
Super Bowl in Boston - Best places to watch the game (or not)
Boston bars with Super Bowl parties this year, plus other awesome bars with big screens
---
Looking Ahead to Future Events in Boston
---
Check Out More Top Boston Events Each Month
January | February | March | April | May | June | July | August | September | October | November | December | Year at a Glance
---
---
Find a Hotel for Your Boston Visit
Enter your dates to see available hotels and rates: