Boston Wine Tasting Festivals & Events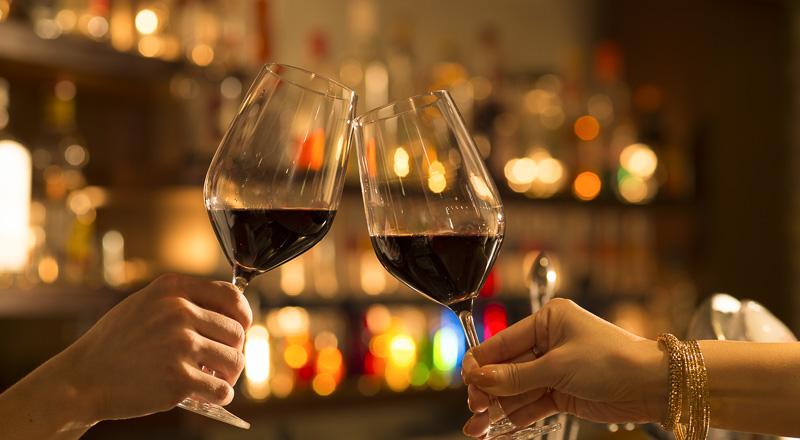 Love wine?
Two internationally-renowned Boston wine tasting events - the Boston Wine Festival at the Boston Harbor Hotel and the Boston Wine Expo - get the New Year off to a great start and put Boston on the map as one of the best American city for wine lovers.
But as wine enthusiasts know, these Boston wine tasting festivals are just the beginning of our city's love affair with wine - especially wine tastings, sampling food pairings, and exploring new vintages.
Thanks to our large number of wine bars, restaurants specializing in wine-food pairings, and even our own Boston Wine School, we get plenty of opportunities to savor the top vintages from around the world - and if you're visiting Boston, you can too.
If you're visiting Boston, here's an overview of what you'll find, and why you'll enjoy these special wine-tasting events - truly on any "Best of Boston" list!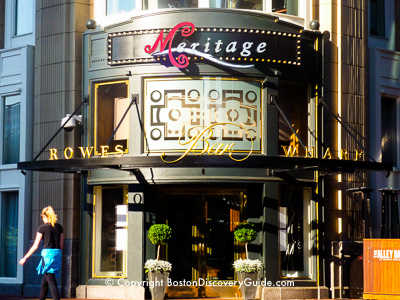 Three decades ago, Chef Daniel Bruce of Meritage Restaurant launched the Boston Wine Festival, now the longest-running and most famous food and wine event in the United States.

What is it about? For 3 months starting in early January, Chef Bruce pairs some of the world's finest wines with his innovative cooking overlooking Boston's waterfront at his restaurant in located in the luxurious Boston Harbor Hotel overlooking Boston's waterfront.

Chef Bruce, whose wine knowledge is exceptional even among Boston oenophiles, gathers bottles from the best boutique wineries around the world for events such as the Battle of the Cabernets, Super Tuscans, and Rising Pinots, as well as nightly dinners profiling the best from particular wineries or labels.

Each dinner and dish is unique to the wine, and each evening focuses on a type of wine, the best vintages of a particular winery or even a special event - the romantic Valentine's Dinner Dance and relaxing Valentine's Brunch, a Jazz Brunch, and the perennial favorite, Meritage Madness.

Most dinners are limited to only 78 lucky guests - and they book up fast!

If you love excellent wine paired with superb food, this is a must-not-miss event.
Essentials: Boston Wine Festival
Dates: Early January through late March or early April with 3 or 4 dinners and brunches each week; check the Boston Event Calendar for January for exact dates.
Location: Meritage Restaurant in the Boston Harbor Hotel
How it works: Make reservations for the night or nights of your choice for this Boston wine tasting event; for a special experience, stay right at the luxurious Boston Harbor Hotel
More information: www.bostonwinefestival.net
Stay: Boston Harbor Hotel, the luxury waterfront hotel where Meritage is located (check for special Boston Wine Festival packages)
Other nearby hotel options: Intercontinental Hotel Boston, Langham Hotel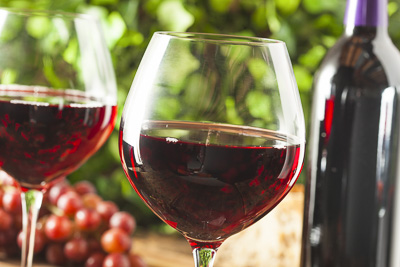 The Boston Wine Expo takes place in February at the Seaport Hotel Boston for a huge wine-tasting event that brings together representatives from over 300 top wineries from all over the world.
The 2-day Expo, founded in 1991 by the Boston Guild of Oenophilsts, is the largest trade and consumer wine event in the country, with over 1,800 wines to sample.
Featuring seminars, tastings, and food pairings from local chefs (Chef Bruce even takes time away from his own Boston Wine Festival to come), this Boston wine tasting event is partly about learning, partly about networking, and partly about celebrating and enjoy wine and food.
In addition to Chef Bruce, you'll find many of Boston's other top chefs at the Boston Wine Expo - it's a "who's who" of Boston's fine dining scene.
The Boston Wine Expo offers 2 conference tracks. For those in the trade, the Expo provides a chance to sample some of the world's best vintages, attend seminars by experts, and, no doubt, start planning their orders and making deals.
Consumers also get to sample the wines, watch cooking demos by top Boston chefs (and snag a few recipes), attend seminars and tastings, and meet the winemakers.
As a side benefit, the Boston Wine Expo donates part of its proceeds to local charities - well over $1 million since the Expo began in 1991.
Essentials: Boston Wine Expo
More Places to Sip: Boston Wine Bars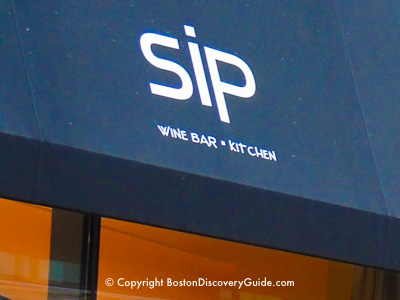 If you miss both of these Boston wine tasting events, you'll still find plenty of other places to enjoy this beverage. Try these suggestions:
Meritage (Boston Harbor Hotel, Downtown Boston Waterfront; 1-800-660-9463) - Make dinner reservations and enjoy Chef Bruce's superb wine and food pairings at any time throughout the year.
Jaho (665 Washington Street, Theatre District/Chinatown; 857-233-4094) - Coffee bar by day, wine bar by night ... this sleek but comfortable space beckons you to stop by for a drink at any time during the day and night.
Troquet (140 Boylston, Theatre District; 617-695-9463) - Fabulous French bistro. Owner Chris Campbell directs the wine pairings, and Chef Scott Hebert prepares the delicious food. Many consider this Boston's best best wine-pairings. Come here to enjoy some of the top vintages in the city, with many available by the glass.
Les Zygomates Wine Bar and Bistro (129 South Street, Downtown; 617-542-5108) - Fine wine and exquisite food, plus live jazz or blues every evening. Wine tastings paired with food on Tuesday nights at 7 pm. Call to find out what's on offer, and make reservations.
Navy Yard Bistro & Wine Bar (Charlestown Navy Yard, 6th Street, Charlestown; 617-242-0036) - Nice wine selections, small menu but delicious food - definitely in the "Boston Insider's Secret" category!
Beacon Hill Bistro (25 Charles Street, Beacon Hill, Boston; 617-723-7575) - The talented chef pairs the perfect vintages with his multi-course French and American dinners. Or just stop by the Fireplace Bar to enjoy a glass of your favorite. Stay in the hotel for the weekend!
Sip Wine Bar (581 Washington Street, Theatre District; 617-956-0888) - Choose from 4 different pour sizes ranging from a sip to a bottle, and pair your choices with the menu's tempting small plates, sushi, tapas, and dinner entrees. Check out other Theatre District restaurants offering food and wine pairings.
Bin 26 Enoteca (26 Charles Street, Beacon Hill; 617-723-5939) - Come to this cozy Beacon Hill spot for the extensive wine list, and pair it with your choices from the innovative menu.
Renowned wine writer/critic Jonathon Alsop founded the Boston Wine School, where he's been teaching about wine and food classes since 2000. Choose from a wide variety of wine tasting classes, with or without dinner.
Most tasting classes and dinners let you sample 6+ different wines with the perfect food accompaniments. If you're visiting Boston, this could be your most memorable experience! Check the Boston Wine School website for a calendar of tastings and dinners.
More to See & Do in Boston