Wondering what to do in Boston after Thanksgiving Dinner?
Find out about the top Thanksgiving events and activities happening in Boston throughout the holiday weekend.
If you're spending Thanksgiving in Boston, you'll find plenty of fun things to do throughout the long weekend: Black Friday bargain shopping, a Bruins game at TD Garden, sparkling displays of Christmas lights at Faneuil Hall Marketplace, ice skating on Frog Pond, and plenty more.
You can even hit the ski slopes, especially north of the city.
And of course, don't forget Thanksgiving Dinner!
---
1. Enjoy Thanksgiving Dinner in Top Boston Restaurants
Turkey takes center stage as Boston restaurants serve delicious Thanksgiving dinners - but you'll find plenty of non-traditional and vegetarian options as well. You'll find a lot of choices - everything from elegant 3- and 4-course spreads to lavish buffets.
Check our guide to tasty Boston Thanksgiving dinner choices and make reservations.
After dinner, work off those calories by exploring historic Beacon Hill, strolling along Boston's Freedom Trail, or relaxing on the Rose Kennedy Greenway.
Want to find piles of leaves to play in like those in the photo at the top of the page? Head to Boston Common.
---
2. Catch a Thanksgiving Week Game or Concert at the Garden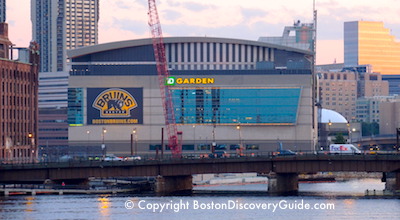 Thanksgiving week and watching sports go together - and with TD Garden's convenient in-town location, attending a Boston Bruins or Boston Celtics game or even a concert couldn't be easier. Here's a typical TD Garden schedule for Thanksgiving week (updates for 2021 coming soon):
Jonas Brothers - Sunday Nov 21
Celtics vs Sacramento Kings - Monday Nov 22
Celtics vs Brooklyn Nets - Wed Nov 24
Bruins vs NY Rangers - Fri Nov 26
Bruins vs Canadiens - Nov 28
Use these ticket discount codes to save when you book:
Enter DISCOVERY 10 to save 10% on TicketNetwork & TicketLiquidator tickets
Find tickets for more TD Garden Events
---
Need a Hotel or Apartment for Your Thanksgiving Visit?
Enter your arrival and departure dates at the top of Booking.com's Boston hotel map to find available hotels and apartments, rates, and reviews.
More about how to save on Boston hotels
---
3. Get into the Holiday Spirit at Faneuil Hall Marketplace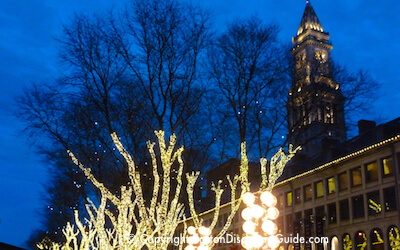 Get into the spirit of the holiday season by stopping by Faneuil Hall Marketplace. Although the Marketplace's music and light show Blink! and festive Christmas tree lights won't start until next week, you'll see plenty of decorations in the stores and restaurants.
Faneuil Marketplace is closed on Thanksgiving Day but open throughout the rest of the weekend. Friday will be crazy but fun due to Black Friday bargains and shoppers, one of the biggest post-Thanksgiving events in Boston. Shop for unique gifts with a Boston flavor, and enjoy the Marketplace's famous street performers. Enjoy the Annual Tuba Christmas Concert (150+ tubas!) on Saturday (check our November Events page to confirm date/time). Visit historic taverns right around the corner and sample authentic New England clam chowder at North 26 across the street at the Bostonian Boston Hotel.
Find Boston's Christmas tree lighting ceremonies schedule
Hotels near Faneuil Hall Marketplace
More hotels near Faneuil Marketplace
4. Black Friday Shopping in Boston - Where to Go for Huge Savings after Thanksgiving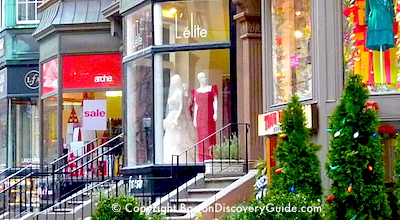 Black Friday shopping doubles as a competitive sport, so be prepared to get up early - really early - to snag the biggest bargains.
A favorite spot for prime Black Friday bargain-scoring territory in the middle of Boston is Newbury Street, where you'll find everything from designer boutiques to top-end consignment stores to big-box discounters such as H&M ... all competing for shoppers with low discount prices. Look for big sales at nearby Prudential Center.
For the biggest bargains, head down to Wrentham Outlets - but expect massive crowds, so go very early to get parking, or relax while a luxury coach takes you there.
For an alternative for outlet shopping, consider Assembly Row- only 5-10 minutes from Boston by subway. If you're visiting Boston for Thanksgiving weekend and looking for a place to stay, the trendy Row Hotel lets you everything this shopping/entertainment complex offers.
Black Friday sales on travel to Boston (or anywhere else)
More suggestions for Black Friday shopping in Boston
---
5. Boston Concerts and Theater during Thanksgiving Week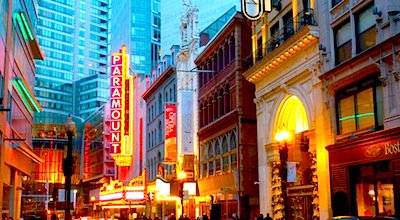 With the fall theater and concert season in full swing, Thanksgiving is the ideal time to take a break from cooking, eating, and shopping, and attend an exciting performance.
Save with these ticket discount codes when you book:
Enter DISCOVERY 10 to save 10% on TicketNetwork & TicketLiquidator tickets
Concert Schedules & Tickets:
You'll find lots of performances throughout the holiday week, including events at Big Night Live, Boston's newest concert venue next to TD Garden, and Madonna at Boch Center. Here's a typical schedule of some of the biggest shows: (2021 updates coming soon)
Jonas Brothers - Sunday Nov 21
Jason Bonham's Led Zeppelin Experience - House of Blues - Tue Nov 23
Collie Buddz - Paradise Rock Club - Wed Nov 24
Gimme Gimme Disco - Brighton Music Hall - Wed Nov 24
Bijou Thursdays - Bijou Night Club - Thurs Nov 25
Yaslin Bey aka Mos Def & Talib Kweli - Big Night Live - Fri Nov 26
Madonna - Wang Theatre - Sat Nov 27

Theatre Schedules & Tickets:
The Nutcracker dominates Boston's theater scene during Thanksgiving week, with productions by Boston Ballet and Jose Mateo Ballet Theatre. Blue Man Group and The Office: A Musical Parody provide lots of laughs. Here are some of the top shows you can typically see: (2021 updates coming soon)
Boston Ballet: The Nutcracker
Jose Mateo Ballet Theatre: The Nutcracker
Blue Man Group
The Office! A Musical Parody
---
7. Plimouth Plantation on Thanksgiving Day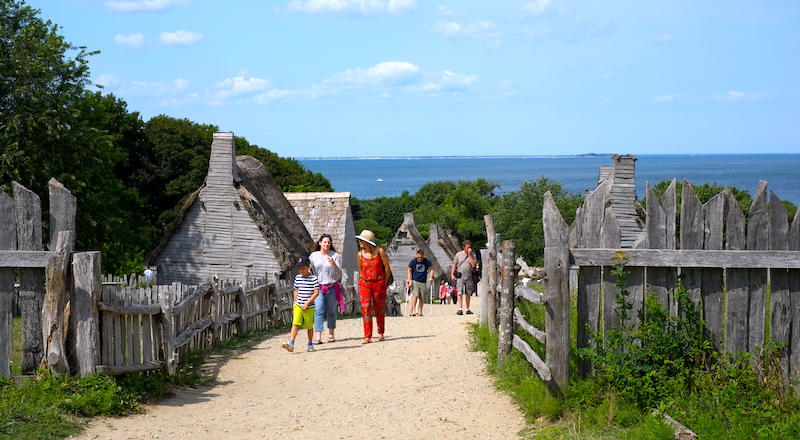 Visit the site of the first Thanksgiving by making a day trip to where the Pilgrims first landed and settled back in 1620.
Plymouth MA, just south of Boston, is where you can see the Pilgrim Monument and go on board a reproduction of the Mayflower ship that brought the Pilgrims to the New World.
Best of all, you can explore Plimouth Plantation, an amazingly authentic re-creation of the Pilgrim's first settlement where actors play the role of each of the 17th century settlers and Wampanoag Nation members who helped them survive.
Most convenient way to visit: Join this special Plimouth Plantation tour - you'll be picked up at your Boston hotel, and will get to visit Plimouth Plantation, Mayflower II, and explore the waterfront. Includes pick-up, transportation, admission - a terrific deal!
Free admission to Plimouth Plantation when you have a GoBoston Discount Card. Note: Plimouth Plantation is open through Sunday of Thanksgiving weekend, and then closes for the winter, reopening in mid-March - so don't miss this last chance to visit this year!
---
8. Ski Resorts Open on Thanksgiving Weekend (Ice Skating Too!)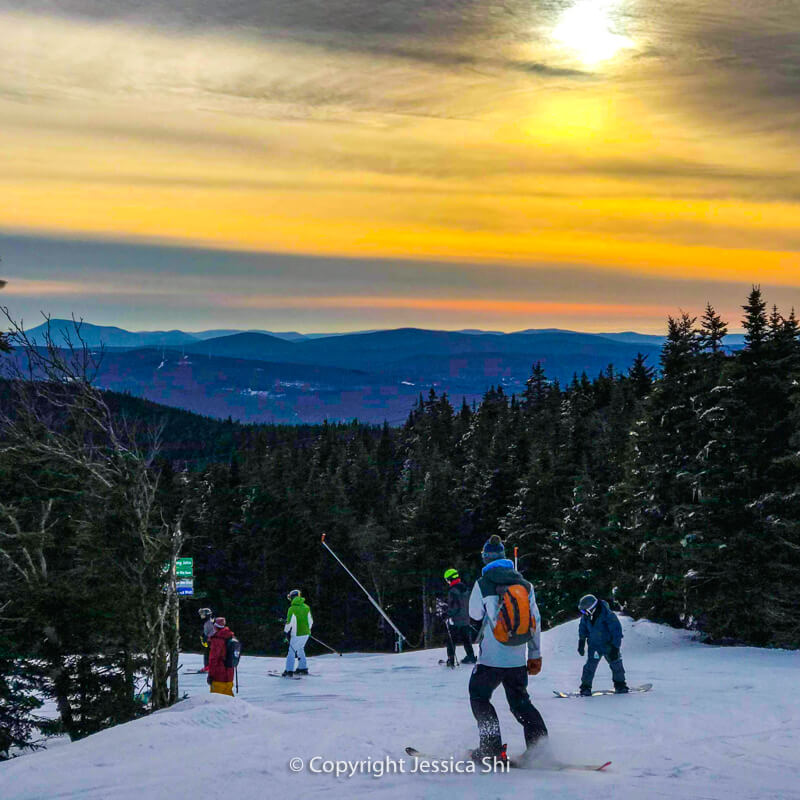 New England ski areas open on Thanksgiving weekend include: Killington, Stowe Mountain Resort, Loon Mountain, Bretton Woods, Sunday River, and Sugarbush.
Several other resorts are opening earlier than usual, with at least some lifts and trails open before or just after Thanksgiving: Wachusett Mountain (open now; closed on Thanksgiving, and open again on Friday, 11/29) Jiminy Peake (opens 11/23) here in Massachusetts, Waterville Valley (11/23), and Sugarloaf (open now).
Be sure to check conditions before heading to any of these ski resorts, because New England weather is tricky in November - although Thanksgiving Day in Boston this year is predicted to be the coldest on record.
Massachusetts Ski Areas - More information
New England Ski Areas - More information
Ice Skating at Frog Pond
Although Frog Pond on Boston Common is not always open before Thanksgiving due to too-warm weather, it will be open this year except for Thanksgiving Day.
More about ice skating on Frog Pond
---
9. Boston Museums Open on Thanksgiving Weekend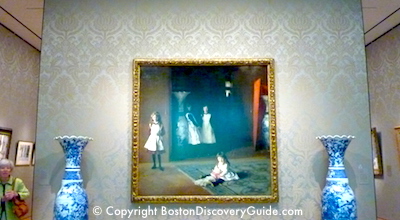 Boston museums are closed on Thanksgiving Day, but almost all major museums will be open for the rest of Thanksgiving weekend.
Top museums to consider:
- New England Aquarium
- Children's Museum
- Museum of Fine Arts
- Museum of Science
- Boston Institute of Contemporary Art (ICA)
---
10. The Nutcracker at the Boston Opera House - Kicking Off in November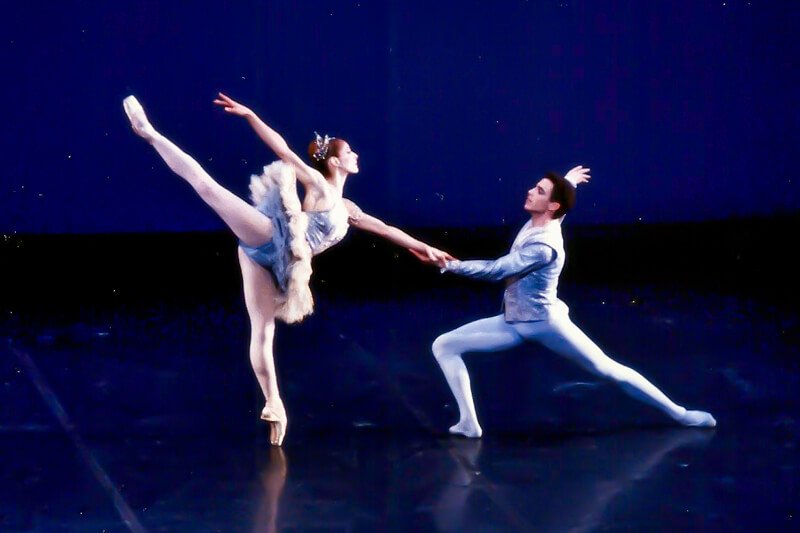 Get your holiday season off to a great start by getting tickets to the Boston Opera House for a soaring performance of Boston Ballet's The Nutcracker.
Enchanting dancers, Tchaikovsky's magical music, and the beauty of the Boston Opera House will transport you to another world. Opening night is at the end of November this year, and performances continue throughout December.
Get your tickets now:
Enter DISCOVERY 10 to save 10% on TicketNetwork & TicketLiquidator tickets
---
Boston's Winter Holiday Markets
Because Thanksgiving is so late this year, Boston's winter holiday markets don't open until early December.
Get ready for SoWa Winter Festival 2021, the biggest and one of the best, on December 4-16 (460 and 500 Harrison Ave in the South End). Sip on hot mulled wine and hot chocolate (or other tasty brews), and enjoy the live ice sculpting, holiday workshops, artists studios and galleries, and over 130 of the area's best artisans and specialty food vendors.
---
Fun Things to See & Do in Boston during Thanksgiving Week
---
More to Do in Boston in November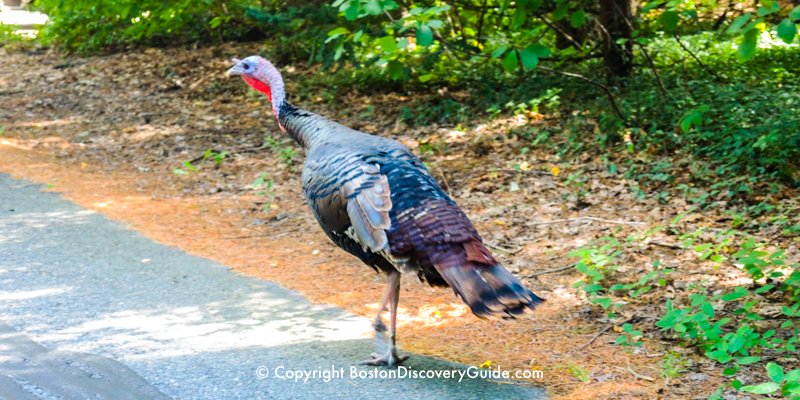 ---
More Boston Holiday Articles for You
---
More Fun Ways to See Boston
---
More to Do in Boston as the Weather Gets Colder