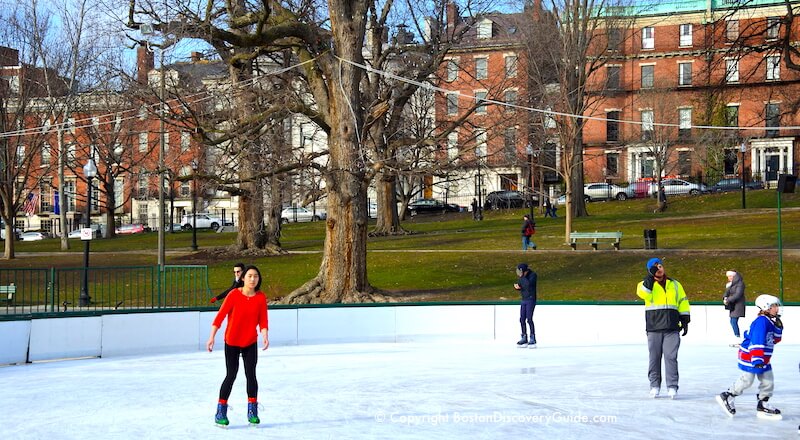 When snow and wintery weather turn the city into a sparkling white paradise, chase away the cold by ice skating.
Boston offers excellent public rinks including the famous Frog Pond rink on Boston Common and an "Insider Secret" rink in the North End. You can find a couple more in Cambridge.
Boston ice skating brings out crowds who love this winter activity. On warmer days, refrigeration under the ice and surface-smoothing zambonis keep the skaters happy.
If you're visiting Boston, no need to pack your skates - rinks offer rentals for a small fee.
Get ready to love winter in Boston!
---
---
Note: Although we do our best to keep cost information on this page up to date, costs may (and do) change at any time, so please consider the costs on this page as approximate rather than as exact.