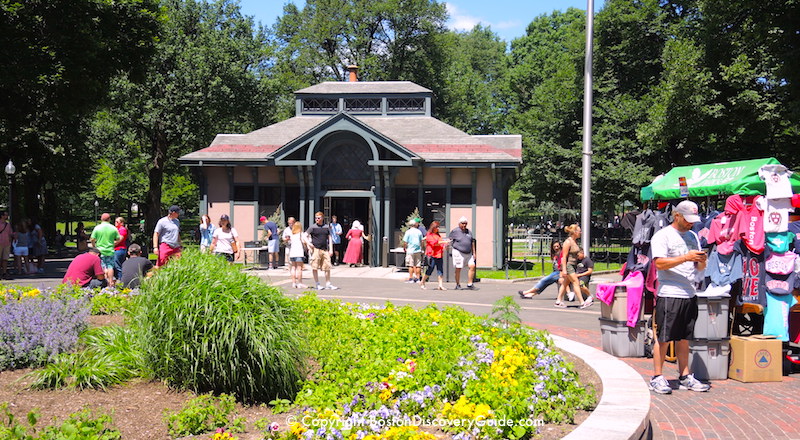 What are Boston Essentials? In a nutshell: Everything you need to know to plan your trip to Boston and have a terrific time while you're here.
Boston Essentials are things like:
- Planning your trip - what to do and what to avoid
- What to pack (and where to do affordable emergency shopping if you forget something)
- How to get around once you're here (and what to avoid, such as driving)
- Boston weather - not only what to expect each month, but also some tips about hurricanes, blizzards, and other quirky conditions
- Where to get the best free maps, the most useful guidebooks, and even (because you're sure to fall in love with our food) cookbooks by Boston chefs
- How to eat a lobster (without making a huge mess)
- For Boston's Cruise Port visitors, everything you'll need to know to enjoy your shore excursion here - plus info about cruises departing from Boston to Bermuda, the Caribbbean, New England, Canada, and Europe
- Plus all the other useful things we think you might want to know
Planning & Getting Ready for Your Trip
---
More Planning Advice
More about Boston
Movies Filmed in Boston - Will you see glimpses of Boston in these movies? Here's where to look ...
Here are our most popular articles about how to get around Boston, parking in the city, and easy ways to get to other key destinations:
Sightseeing Around Boston
Here three popular ways to see the city and top attractions:
---
More Sightseeing Tours & Cruises:
More Ways to Experience Boston:
Luggage Storage - Logan Airport & Cruise Port Visitors
Do you have an airport or cruise layover, and want to store your luggage for the day while you explore the city? Here is information about your best options:
Weather, Cruise Port Visitors, and Lobster Tips
More Ways to See Boston
---
How to Save on Boston Hotels
Check out all our tips on how to find discounts, deals, and promo codes for Boston hotels. Whether you're looking for bargain accommodations or want to pay less for luxury, we'll show you How to Save on Hotels in Boston.
More about how to save on Boston hotels