Boston Sightseeing Guide & Map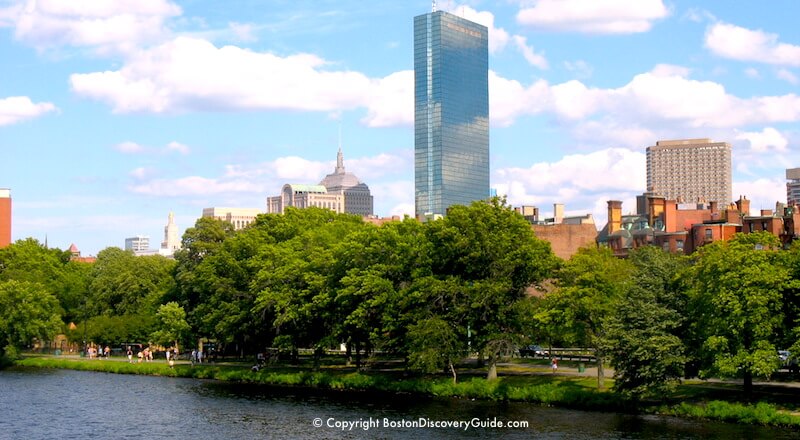 To plan your Boston sightseeing experience, use the map and attractions guide on this page to locate top attractions, tours, events, and places to go in Boston, and plan your vacation experience.
Boston's compact size makes sightseeing easy because most of our top attractions cluster in just the few central neighborhoods shown on the map on this page.
Boston is a city of gorgeous neighborhoods - Beacon Hill, Back Bay, the North End, Fenway, the Waterfront.
Each neighborhood has its own personality, attractions, mouth-watering restaurants, and fascinating places to visit and things to do.
The best way to start planning your Boston travel itinerary, especially if you'll be here just for a short time, is to focus on the top attractions in your "must see" list, and then find other interesting places to visit located nearby.
Use our Boston sightseeing map to get started.
Boston Sightseeing Attractions Map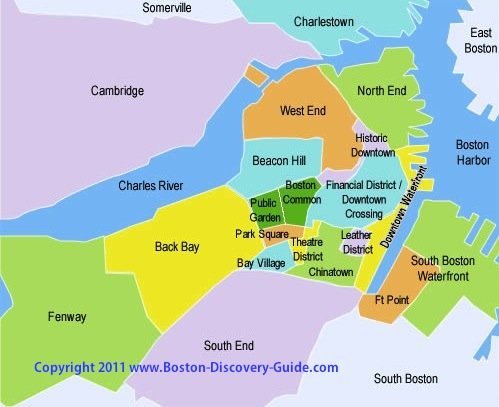 Most of Boston's top attractions, events, and historic sites are located in the city's central neighborhoods shown on this map
Want to know which sightseeing attractions are in a specific neighborhood? Click on it in the map, or scroll down to the neighborhood overview below.
Want to find out about the best hotels in each neighborhood? Check our Boston Hotel Guide.
Fun Boston Tours
To get an in-depth view of a particular area or an experience tailored to your special interests, take here are more tours led by professional guides:
And here are several walking tours to do on your own:
Another good way to get to know Boston is to simply wander around and explore - easy to do because of the city's compact size.
Guide to Sightseeing Attractions in each Boston Neighborhood

Want more information about Boston neighborhoods, including where to eat, stay, and shop? Check out our Boston Neighborhood Guide.
---
How to Save Up To 50% on Boston Sightseeing Attractions
These cards can save you over 50% on Boston sightseeing attractions. Which is best? Depends on what you want to see, and how long you'll be here. Compare the savings
---
Key Attractions and Events in Other Boston Neighborhoods
Although most tourist attractions cluster in Boston's central neighborhoods, a few are located in surrounding mostly-residential areas.
Here are the neighborhoods and areas where you'll find other key Boston sightseeing attractions, historic sites, cultural venues, entertainment, and tourism-related attractions and events.
Dorchester
John F Kennedy Library and Museum
Franklin Park Zoo