The Boston Events Calendar for July gets off to a rousing start with the big annual 4-day Harborfest celebration of American Independence (including a big fireworks show over the Inner Harbor on July 2), the July 4th Boston Pops concert at the Hatch Shell, and the spectacular July 4th fireworks display over the Charles River.
In addition, the USS Constitution's annual turn-around cruise in Boston Harbor also takes place on July 4th. Watch from anywhere around the Waterfront or on a turn-around viewing cruise such as these:
There's plenty of fun events too: the Harborfest celebration in early July, city beaches are open, Boston Red Sox games at Fenway Park, , and fun sightseeing tours, whale watching cruises, and Provincetown and Salem cruises.
Boston July weather should be as fantastic as usual with lots of gorgeous hot sunny days and occasional brief afternoon thunderstorms. You'll find plenty of fun ways to enjoy the city this month.
Top photo: Confetti rains down at the Boston Pops July 4th concert at the end of the 1812 Overture - photo courtesy of U.S. Navy
Find more fun things to do in Boston during July
---
Summer Boston Harbor Cruises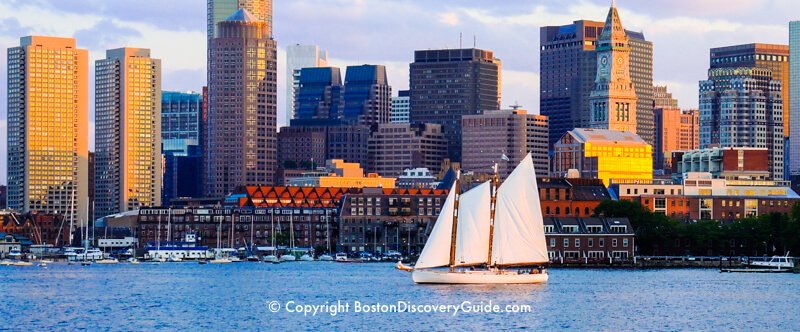 Tour Boston by boat - the best way to see the city!   Check out these fun sightseeing, music, and entertainment Boston Harbor cruises on the Yacht Northern Lights and Schooner Adirondack III:
Popular Cruises on the Northern Lights:
Brunch Cruise on the Northern Lights - Savor a delicious 3-course brunch on this relaxing sightseeing cruise around Boston Harbor
Boston Harbor Cruise on Northern Lights - Soak up Boston's unique sites and rich history on this comfortable sightseeing cruise around the Harbor - perfect friends and family experience! Refreshments are available for purchase at the bar
Northern Lights Sunset Cruise - Grab a refreshments from the bar and then relax as you watch the sun set on this sail around the Harbor, just in time to catch the USS Constitution fire its cannons as the sun dips down past the horizon
Sails on the Adirondack III
Fireworks Cruises
USS Constitution Turn-Around Cruises
---
Boston Pops July 4th Concert & Fireworks 2022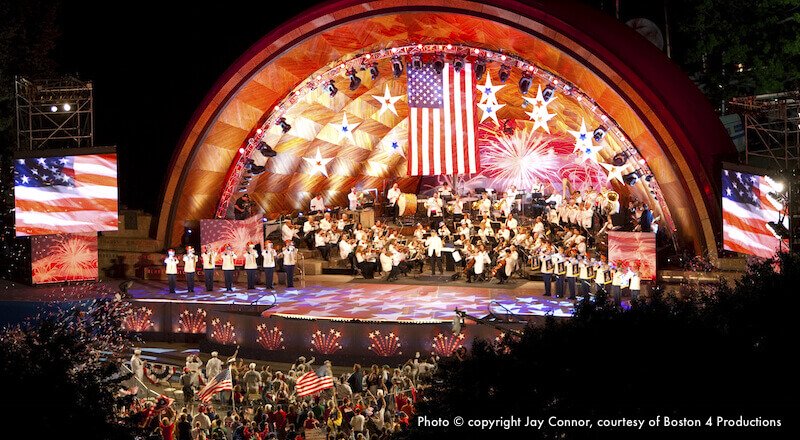 Celebrate America's birthday on July 4th in Boston with a spectacular fireworks show.
The Boston Pops July 4th Concert conducted by Keith Lockhart will be back in Boston this year, and will feature a wonderful lineup of special guests, still to be announced.
The concert starts at 8pm on July 4th, and will be broadcast (along with the fireworks) on Bloomberg TV, Bloomberg.com, and Boston's Channel 7 WHDH. Fireworks will start at approximately 10:30pm and last half an hour. Both the concert and fireworks show are free, but you must get a free ticket (which means lining up hours in advance) to enter the concert grounds.
Please note: In a change from previous years, the concert rehearsal on July 3 which is normally open to the public will be closed (ie, musicians only) this year.
Find out more details about the July 4th concert and Boston fireworks, including concert ticket information
---
USS Constitution Turn-Around Cruise on July 4, 2022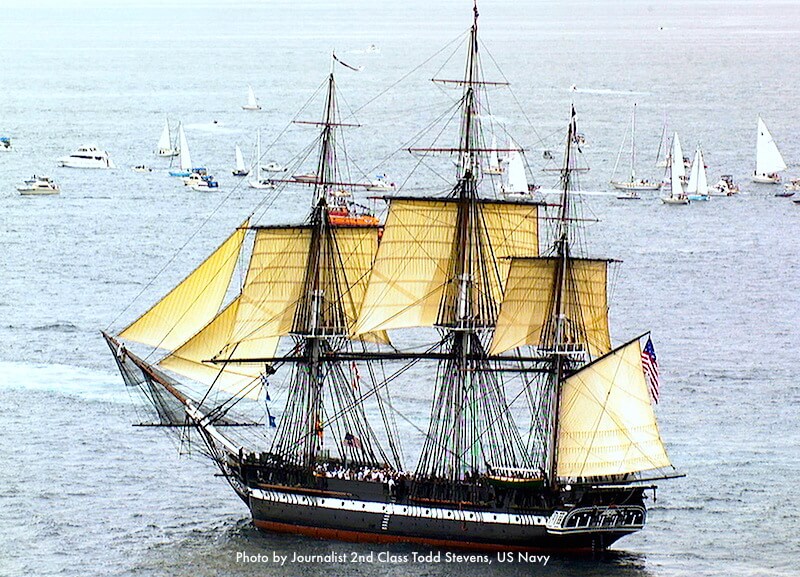 The USS Constitution makes her annual turn-around cruise in Boston Harbor each Fourth of July to celebrate our nation's independence.
The magnificent 204 foot-long wood-hulled ship which first launched in 1797 and is the oldest commissioned warship afloat in the world will sail out to Fort Independence on Castle Island, exchange a 21-gun salute, and then turn around and head back into the Inner Harbor and exchange cannon fire with Boston's Coast Guard Base in the North End.
Departure from Charlestown Navy Yard's Pier One normally takes place at 10:45am and she returns to her Navy Yard berth across from the USS Constitution Museum at 2pm.
Watch from points along the harbor or Castle Island, or even better, from the water on the Schooner Adirondack III or the Northern Lights:
More about the USS Constitution
---
Boston Concerts & Shows - July 2022
Top July Concerts & Shows in Boston
Enter DISCOVERY 10 to save 10% on TicketLiquidator & TicketNetwork tickets
Schedule & Tickets
More Concerts & Shows for July
Boston Concerts throughout the Year
---
Visit Cape Cod on the Fast Ferry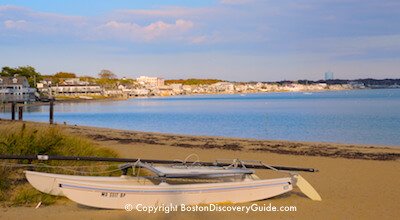 The easiest and fastest way to get to scenic Provincetown at the eastern tip of Cape Cod is on the "Fast Ferry" - a sleek and luxurious passenger-only catamaran that whisks you to this charming village in only 90 minutes.
Explore Provincetown's many art galleries, chic clothing boutiques, and picturesque lanes at your leisure.
Watch the sun set as you feast on clam chowder and a lobster roll at one of the many restaurants overlooking the water.
Get Your Fast Ferry Tickets to Provincetown
Find out more about visiting Provincetown
---
Whale Watching Cruise Tickets
Join one of the exciting 3-hour Whale Watching Cruises departing from the Downtown Boston Waterfront, and experience the thrill of spotting whales off the coast of Boston.
You'll see magnificent creatures such as Humpback and Finback whales close-up from the deck of your ship, and spot White-Sided Dolphins frolicking in the waters.
These cruises sell out quickly and capacity is currently limited to 15 participants per cruise, so don't wait to get your tickets now for this iconic Boston experience!
---
Lion Dances in Boston's Chinatown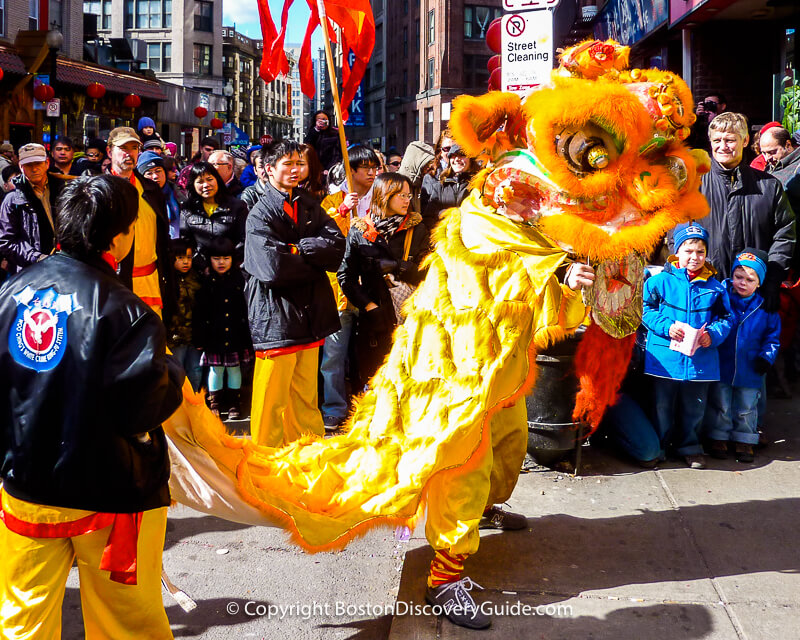 Head to Chinatown on Sunday, July 3, to watch Lion Dances starting at the Chinatown Gate (Beach Street) on the Greenway at 12 noon, and then stop by one of the neighborhood's restaurants for Dim Sum.
---
Fireworks Cruises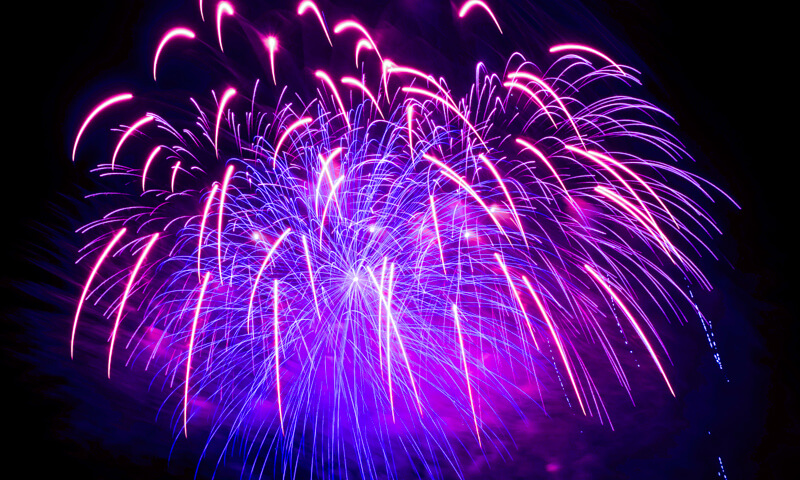 When: July 4
Where: Wollaston Beach, over Quincy Bay
Cost: Free
July 4th fireworks over Quincy Bay will take place on Wollaston Beach in Quincy (directly south of Boston) as part of their annual Flag Day Parade & Fireworks Celebration.
A huge and colorful parade with plenty of brass bands and flags departs at 7pm from Coddington Street to Hancock Street to Merrymount Road and ending at Adams Field.
Fireworks begin at 9pm and last about 30-40 minutes. They are launched over Quincy Bay from Wollaston Beach, which is part of the 2.3-mile long Quincy Shore Reservation.
The easiest and most special way to enjoy the fireworks is on a special fireworks cruise on the Northern Lights. The 3-hour scenic cruise departs from Boston and includes BBQ as well as viewing of the spectacular fireworks show over Quincy Bay, and then returns to Boston.
To see the fireworks from Wollaston Beach, take the T's Red Line to the North Quincy stop. The beach is about a .75 mile/15 minute walk from the station.
Although the Quincy Shore Reservation does have onsite parking (normally free) if you decide to drive, be aware that it will probably fill up early - possibly very early - on the 4th.
You'll have great views of the fireworks from anywhere along the Quincy Bay shoreline.
---
Boston Harborfest with Chowderfest & Fireworks- 2022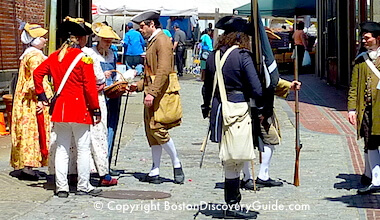 Harborfest is Boston's gala celebration of American Independence, July 4th, and the joy of summer in Boston. Revolutionary War reenactments, live entertainment, Arts at Harborfest, cruises, an artisan craft fair, walking tours, and more exciting events showcase Boston's colonial, Revolutionary War, and maritime history. Highlights this year: A gala 45-minute fireworks show over Boston's Inner Harbor on July 2 and the return of Boston's favorite seafoood event, Chowderfest.
When: July 1 - 4
Where: Main events take place in Boston's Historic Downtown district, Downtown Crossing, along the Freedom Trail, and on the waterfront.
Cost: Many events are free, with some ticketed tours and cruises.
More about Boston Harborfest events and schedules
Best Boston hotels for Harborfest
---
Fun Events & Activities on the Rose Kennedy Greenway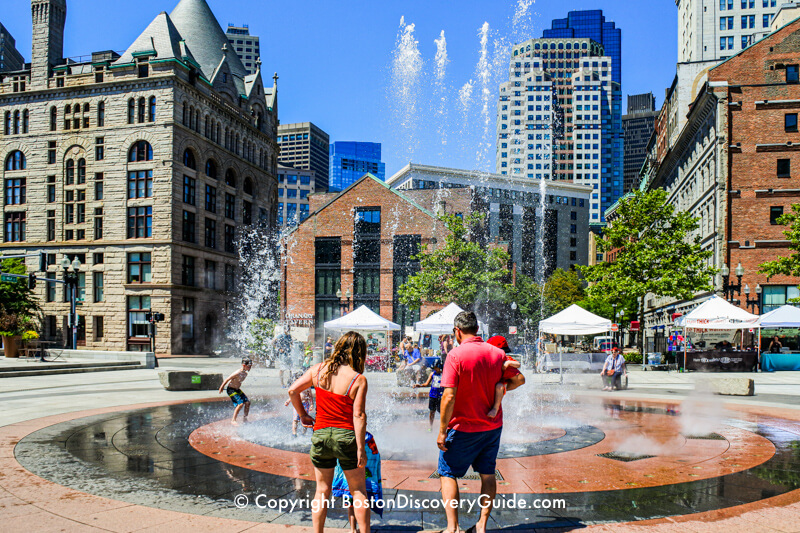 The Rose Kennedy Greenway is offering so many fun things to do this summer:
Greenway Food Trucks: Over 35 trucks offering specialties ranging from Korean to Summer Shack's seafood to frozen hoagies in Dewey Square, Congress Street, the Carousel, Rings Fountain (Milk Street), State Street, and Rowes Wharf Plaza, and Trillium Beer Garden. You'll find them at 2-6 locations each day, and although the number of trucks vary each day, the number of locations and trucks is the biggest on Thursdays.
Farmers Market in Dewey Square run by Boston Public Market offering fresh produce, meat, cheese, breads and pastries, ice cream, and more. Open Tuesdays and Thursdays 11am - 4pm
Boston Calling Block Parties - Live music and drinks from Blue Moon Brewing, Vizzy Hard Seltzer Canada, Topop Chico Aqua Mineral, and more. Thursdays, 5pm-8pm, Dewey Square.
Trillium Beer Garden in the Wharf District Parks (High Street and Atlantic Ave) featuring draft beers by Trillium Brewing Company and a rotating selection of onsite food trucks. Open Thursday and Friday 2-10pm, Sat 12 noon-10pm, Sunday 12 noon-6pm.
City Winery Open Air Wine Garden on Dewey Square across from South Station, serving their locally-crafted wine on tap plus with craft beer and cider by Harpoon Brewery along with a menu of fresh wraps, cheese boards, and snacks. Open Wed and Thurs 4-9pm, Friday 4-10pm, Sat. 1-9pm, Sunday 11am-7pm.
Public Art - See new installations by Daniel Gordon in the Fort Point Channel Park
Fountains - You'll find them in 7 different locations along the Greenway - so get ready to splash, wade, and cool off!
Carousel - Open daily, 11am-8pm. Tickets: $4.
Greenway Fitness Programs: Free fitness and yoga classes from local studios; must preregister
More about the Rose Kennedy Greenway
---
Free Drop-In Summer Yoga on Boston Common
Dropping in on free summer yoga sessions near the carousel on Boston Common is part of what makes Boston fun in the summer. Instructors will lead a vinyasa flow class focused on releasing stress and expanding energy and welcome participants of all levels.
When: Every Thursday, 6-7 - through September 29 (no class on July 1st)
Where: Frog Pond at Boston Common
Nearest T station: Green Line/Park
Cost: Free
Bring: Your own mat, blocks, towels, and belt

---
Landmarks Orchestra Concerts at the Hatch Shell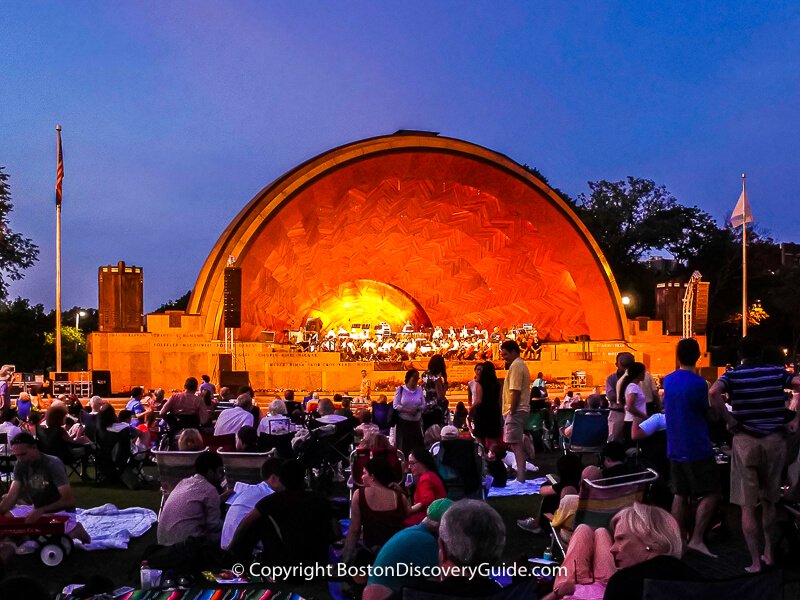 The Boston Landmarks Orchestra's weekly free summer Esplanade concerts attract large crowds to the Hatch Shell each July and August with its mix of classical, traditional, modern, and contemporary music. Concerts start at 7pm and run about 2 hours. Bring and blanket or low folding chairs to sit on, and a picnic dinner.
Landmarks Concert schedule for July: (to be announced for 2022 - these events are from last year)
July 11- Rachmaninoff to Ellington: Music & Healing
July 18- Bach & Beethoven
July - 25 - Amazing Grace & Sousa Marches
Weather alerts and alternate locations in case of rain: 617-987-2000; orchestra website
Cost: Free

More about what to see & do on Boston's Esplanade
---
Boston Theater & Shows for July 2022

Top July Shows in Boston - Schedules & Tickets
Enter DISCOVERY 10 to save 10% on TicketLiquidator & TicketNetwork tickets
More Boston Theater District Shows
---
Fun Boston Sightseeing Tours
---
Boston Red Sox Schedule - Home Games at Fenway - July 2022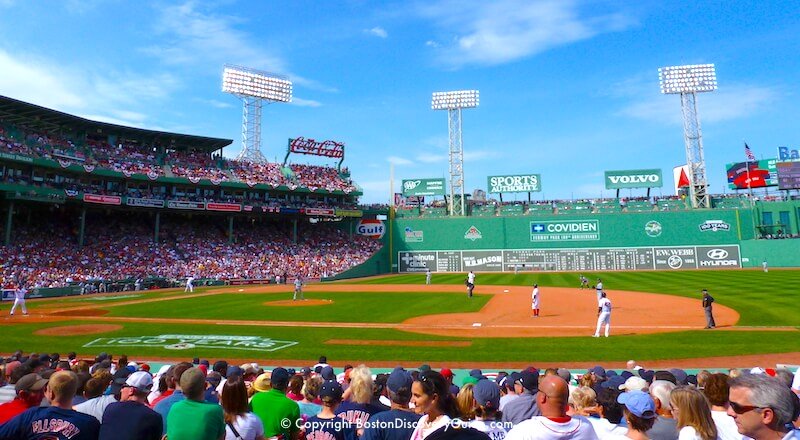 Location: Fenway Park
Nearest T stations: Green Line B or C/Kenmore; Commuter Rail Worcester Line/Yawkey
The quintessential July experience in Boston is watching the Red Sox plat at Fenway Park - so don't miss it!
Get Schedule & Tickets
Enter DISCOVERY 10 to save 10% on TicketLiquidator & TicketNetwork tickets
Find Red Sox Home Games at Fenway for Other Months
Stay: Hotels near Fenway Park
Park: Garages & lots near Fenway Park
Celebrate: Best sports bars near Fenway Park
Find out about more Boston sports
---
New England Coastal Tour from Boston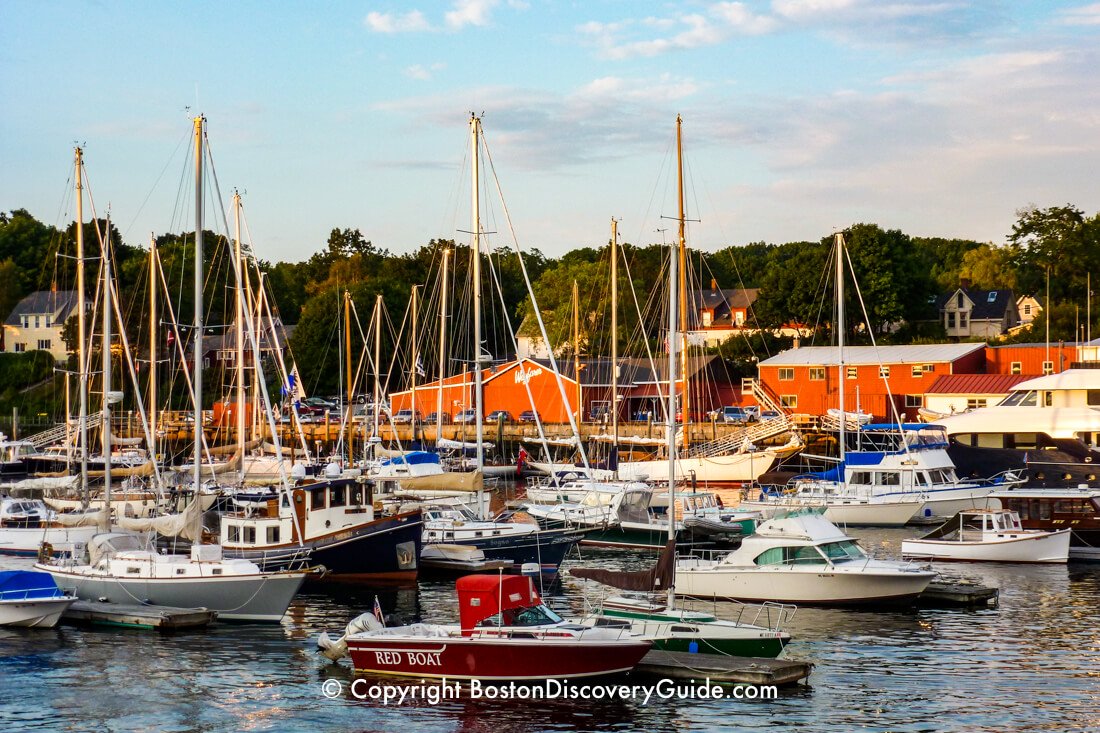 On this special 1-day small-group day trip from Boston to Coastal Maine & Kennebunkport. you'll see the picturesque Nubble Light lighthouse, and stroll along Ogunquit's Marginal Way before arriving in scenic Kennebunkport, where you'll enjoy a narrated trolley tour. You'll have time to explore, eat, and shop before your return to Boston.
Bonus: Pick up and drop off at your Boston hotel.
Find out more about the Coastal Maine and Kennebunkport Tour
Find out about fall foliage sightseeing tours departing from Boston
More about where to see gorgeous fall foliage in Boston
---
Bastille Day in Boston
Please note: This event (in French) will be virtual this year. Please see the French Cultural Center's website for details.
This information is from last year:
Bastille Day, the French Fête Nationale holiday celebrating the storming of the Bastille prison, the beginning of the French Revolution against the tyranny of the monarchy in 1789, and the birth of modern France occurs on July 14. Boston's French Cultural Center celebrates it on the preceding Friday by blocking off Marlborough between Berkeley and Claredon for a huge street party.
Look for high energy live Francophone music, dancing in the street, and complimentary French hors d'oeuvres and desserts, as well as delicious French food from the city's top French restaurants drinks including wine available for you to purchase. Come celebrate with 2,000 other revelers, sing "La Marseillaise," and raise a glass to Liberté, Egalité, Fraternité.
When: Friday July 12 from 6pm - 11pm (music ends at 10pm) - rain or shine
Where: Marlborough Street, between Berkeley and Clarendon
Nearest T station: Green Line/Arlington
Cost: $34 in advance, $40 at the door; free for children under 10 (alert: tickets normally sell out well in advance)
Tickets & more info: https://frenchculturalcenter.org
---
Boston Hotels with Outdoor Swimming Pools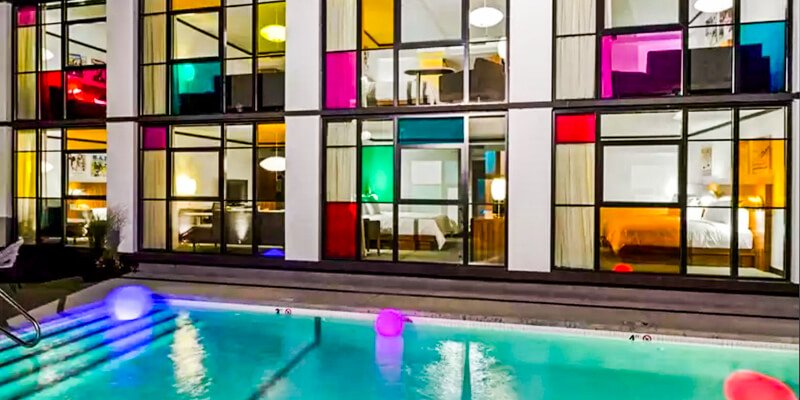 Find more Boston hotels with outdoor swimming pools
---
Berklee Summer in the City: Free Summer Concerts in Boston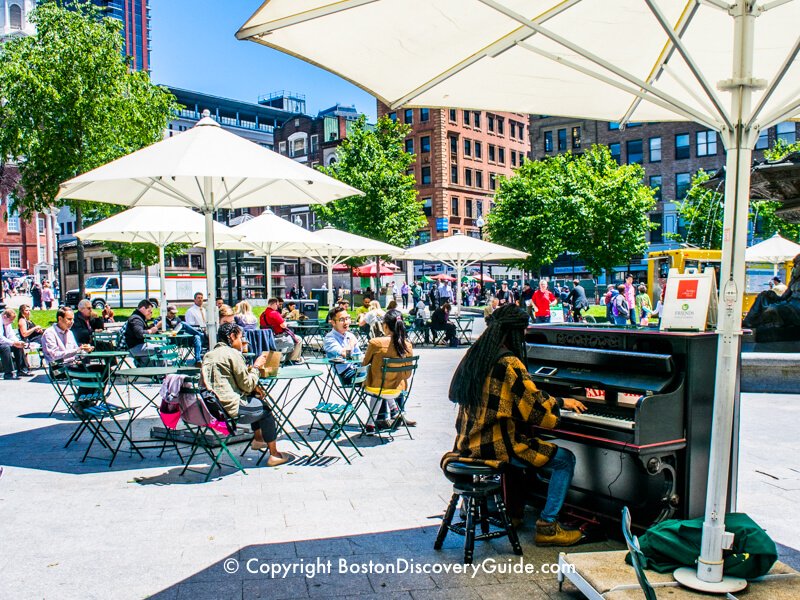 Berklee College of Music students, faculty, and alumni give over 400 free outdoor concerts all over the city during the summer from June through early October. Music ranges from jazz to classical, Latin to funk, folk to world, and are free.
Usual locations include Atlantic Wharf, the Boston Public Library, Brewer Fountain Plaza on Boston Common, the Charlestown Navy Yard, Chin Park and City Winery on the Greenway, selected Boston Harbor Cruises, the Arnold Arboretum, Christopher Columbus Park on the waterfront, Downtown Boston, the Longwood Medical Campus, multiple locations in Cambridge, Dorchester Heights, Institute of Contemporary Art, Prudential Center, Fenway locations, and more.
---
More Free Summer Concerts in Boston
Concerts in the Courtyard: Boston Public Library in the McKim Courtyard (700 Boylston Street, Copley Square in Back Bay) on Fridays 12 noon-1pm from early June through the end of August. Music ranges from jazz to classical, folk to world, and are free. Right now, the concerts are online on BPL's YouTube channel but may move outdoors later this summer. More info: https://www.bpl.org/concerts-in-the-courtyard/
---
Museum of Science Exhibits - 2022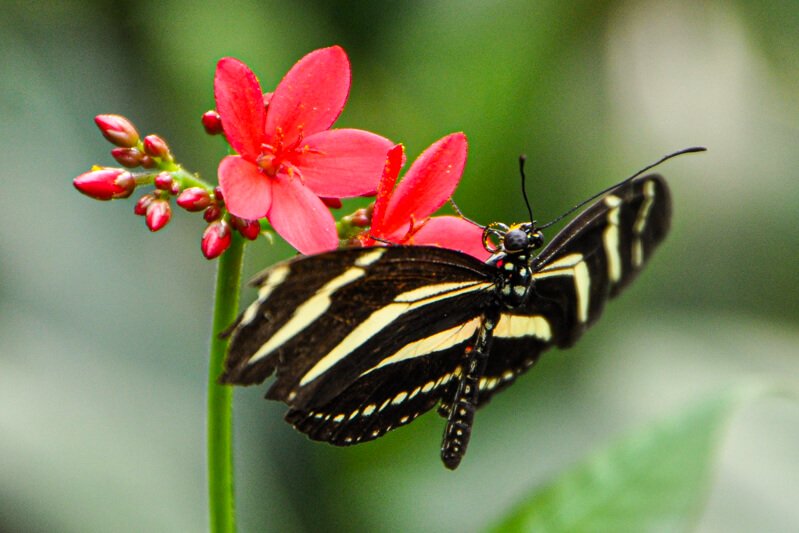 Special Exhibits
Project Vaccine - Learn more about vaccines and their development in the Museum's newest exhibition
Design Engineering Workshop - Design, build, and test solutions for everyday problems
Resilient Venice: Adapting to Climate Change - Learn how we can implement solutions in this new pilot gallery
Permanent Exhibits
With fascinating permanent exhibits for all ages, there's always something to see, do, and learn. Here are just a few of the most popular: Butterfly Garden (extra fee), Colossal Fossil: Triceratops Cliff, Cosmic Light, Dinosaurs, Arctic Adventure, Hall of Human Life, Live Animal Care Center, Mathematica, Nanotechnology, Natural Mysteries, New England Habitats, The Light House - plus 17 more!
Where: Boston's Museum of Science
When: Daily, 9am-5pm; open until 9pm on Fridays
Admission: $29 general museum admission ($24 for kids). Buy online to skip the line. Get free museum admission when you have a GoBoston Discount card or Boston CityPASS card.
Imax Theater and Planetarium: Additional fees apply
---
Not Sure about Boston Neighborhood Locations?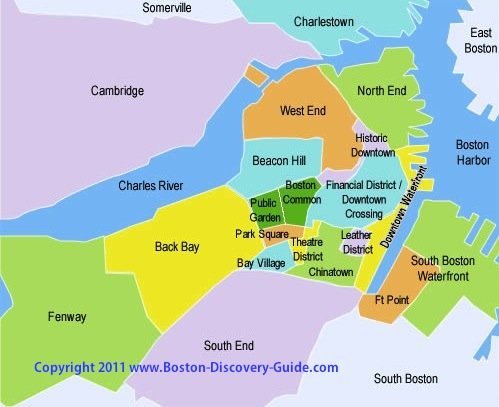 This neighborhood map should help you get oriented. You can find a list of top attractions in each neighborhood here.
Need a more details? Here are our favorite free and low-cost Boston maps.
---
North End Feasts and Festivals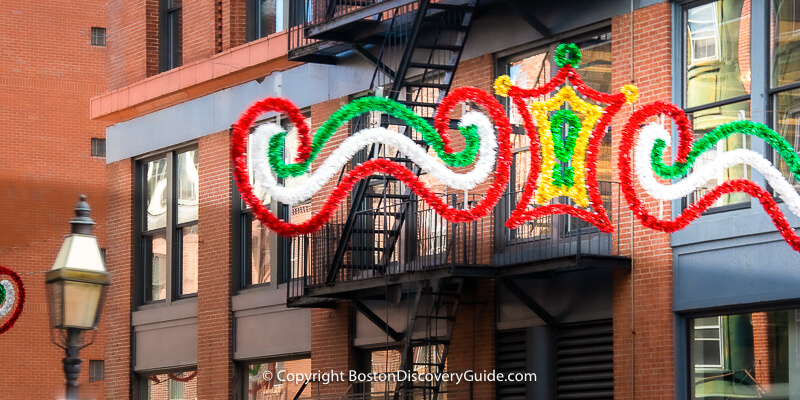 Boston's North End Italian Feasts and Festivals draw huge crowds to this historic neighborhood. You can smell the wonderful food, hear the music, and sense the excitement as you walk across the Greenway to Hanover Street, where many of the celebrations take place.
These festivals take place almost every weekend throughout the summer.
North End Festivals scheduled for July:
Madonna della Grazie's Procession - July 10, 2pm - Starts at St Leonard's Church (Hanover and Prince Streets)
St. Rocco's Procession - July 17, 1pm - Starts at St Leonard Church, Hanover and Prince Streets
St. Joseph Procession - July 24, 1pm (to be confirmed) - Procession starts at St Leonard Church (Hanover and Prince Streets)
Find out about North End Feasts and Festivals taking place in August
Interested in staying in the North End? Check rates at Bricco Suites, in the heart of the neighborhood, and the waterfront Yacht Haven Inn and Battery Wharf Hotel.
---
Chinatown Main Street Festival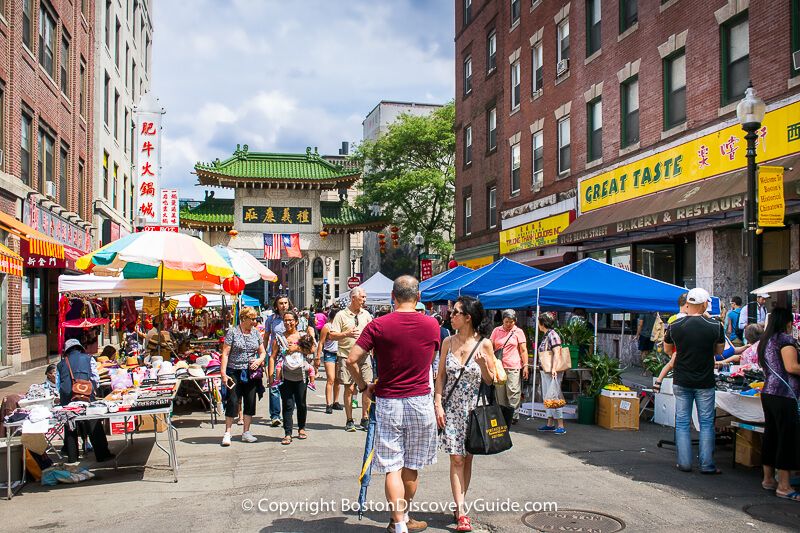 Enjoy colorful open-air market booths selling crafts, lucky bamboo, traditional silk clothing, and lots more, plus Chinese folk dances, Lion dances, and martial arts on stage on the Greenway in this mid-summer festival in Chinatown. A great excuse for a tasty meal in one of these fun Chinatown restaurants.
When: Saturday, July 6, 10am - 6pm
Location: Beach Street near the Chinatown Gate and Chinatown Park on the Greenway, plus other locations around Chinatown
Cost: Free
Closest T station: Orange Line / Chinatown, or park under Boston Common and walk over - 5-minute walk
---
Magic 106.7 Family Film Festival
Enjoy this free fun family activity - movies under the stars in Prudential Center's lovely South Garden (go up the escalators from Huntington Ave, and the garden is to your right; from Boylston, it is on your left).
When: Every Saturday from July 1 - August 26; entertainment and children's activities start at 5pm, and movies start at sundown; rain dates will be held on the following Wednesday
Where: Prudential Center, South Garden
Nearest T station: Green Line/Prudential
Nearest parking garage: Prudential Center Garage - get discounted parking with a $10 purchase
Cost: Free
Schedule:
July 6: Lego Movie 2
July 13: Mary Poppins Returns
July 20: Incredibles 2
July 27: Ralph Breaks the Internet
Find More Magic 106.7 Family Film Festival movies for August
---
Sand Sculpting Festival at Revere Beach 2022
Over 1 million spectators gather at Revere Beach during the course of the big 4-day New England Sand Sculpting Festival to watch 15 renowned master sculptors from around the world work their magic with individual 12 ton allotments of sand imported from Hudson NH, plus water. Sculptors compete for $14,000 in prize money, and the sculptures they create will amaze you with their detail and artistry.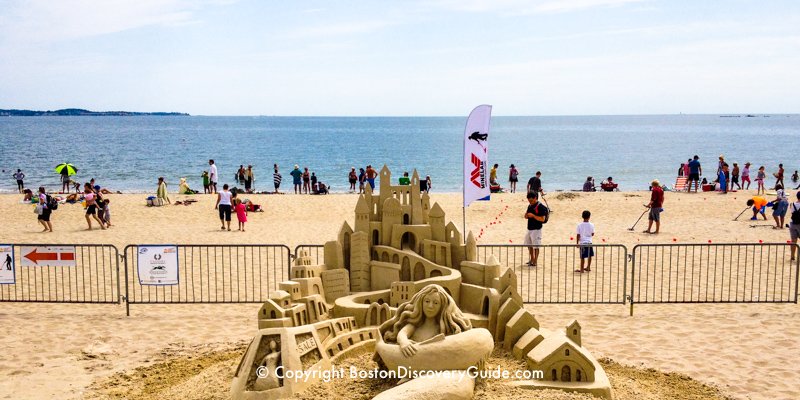 With music performances, a food truck festival (plus you'll find lots of places to get across the street from the beach, including Kelly's, famous for their lobster rolls and fried clam platters), amusement rides, and crafts activities on site as well, you'll find plenty of family entertainment - and don't forget to bring your swimsuits, sunscreen, and towels for the beach!
Fireworks normally provide the grand finale for the sand sculpting festival - TBD for this year.
When: July 22-24; sculptors work from 8am until 8pm - plus fireworks at 9pm on Sunday
Where: Revere Beach, Revere (about 2 miles north of Boston, but easy to get to by subway)
Nearest T station: Blue Line/Wonderland - the beach is just 2 blocks away
Cost: Free
Find out more about Revere Beach and other Boston beaches
---
Free Events in Christopher Columbus Park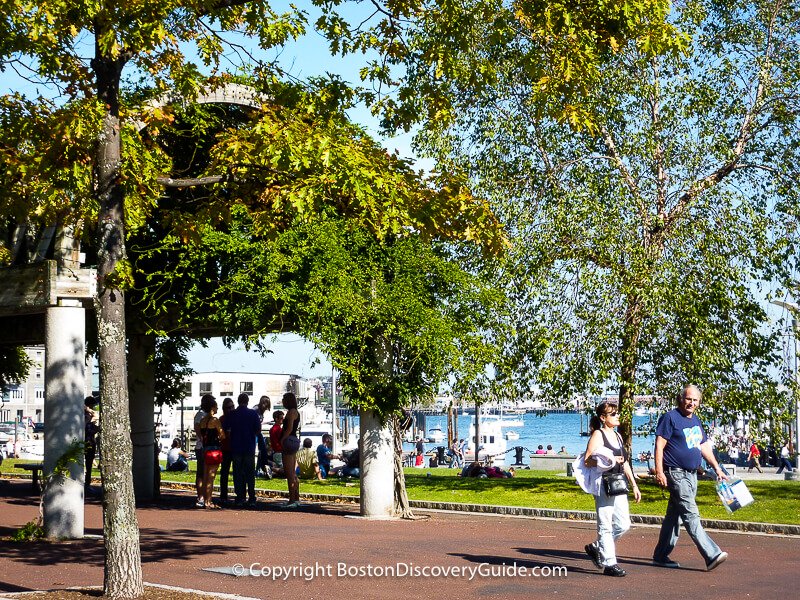 Enjoy free outdoor movies and celebrations at Christopher Columbus Park in Boston's North End.
Here's the summer lineup so far:
Independence Day Celebration for Children (& their families) - June 26, 12 noon-2:30pm - Magician, storyteller, and games
Summer Sunday Movies - Sundays July 18 through August 22, 7pm - Bring a blanket or low folding chairs and watch family favorites starting at sundown. Find out what's showing: https://www.foccp.org/foccpevents
---
Lawn on D - 2022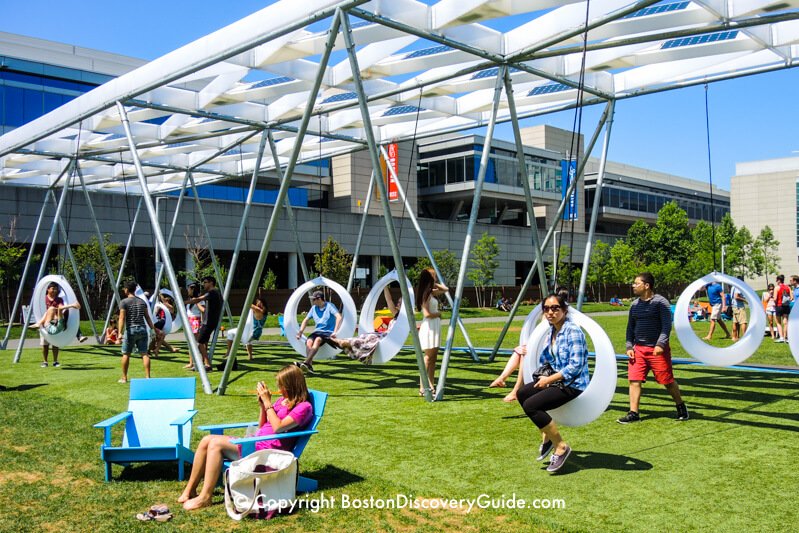 Lawn on D, a playground for adults (kids are welcome too but this is mostly an adult venue) located behind the Convention Center in the South Boston Waterfront, is where you'll find fun swings with LED lights and comfy seating, bocce and other games, and art installations throughout the summer, along with casual food and wine, beer, cocktails, and non-alcoholic beverages.
Open daily from 7am-11pm from May to October, except when closed for private events (always check their website before going). Food, drinks, and lawn games available Thursday 3-10:30pm, Friday & Saturday 12 noon-11pm, Sunday 12 noon-10:30pm, with live entertainment by local bands on the weekends. Swings are open whenever Lawn on D is open.
Rules, in case you're wondering: No dogs, no outside alcohol, no outside food during concession hours.
Another option in this area is to sample one of the many restaurants in the Seaport and Fort Point areas of the South Boston Waterfront. For Boston Harbor views while you dine, visit a Seaport restaurant. To try the creative cuisine of some of Boston's most innovative chefs, head to a Fort Point restaurant.
---
Fun Boston Tours for July
---
4th of July Fireworks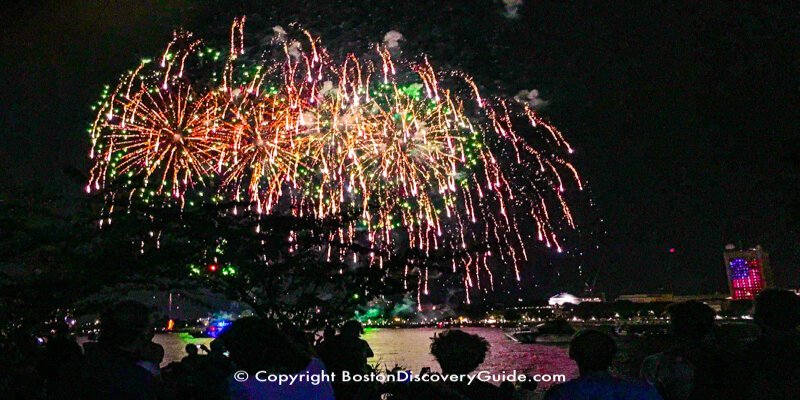 Boston's most spectacular firework display of the year follows the Pops Concert on the 4th.
Watch from tall buildings, rooftops, or the banks of the Charles River.
When: Thursday, July 4 at 10:30pm, immediately following the Boston Pops Concert - ends at about 11pm
Where: Charles River, between the Longfellow and Mass Ave Bridges
Nearest T stations: Depends on where you plan to sit - use Red Line/Harvard Square if you plan to be on the Cambridge side, and Green Line/Arlington or Red Line/Charles-MGH for the Boston side.
Cost: Free
More information: Boston Fireworks
---
Shakespeare on the Common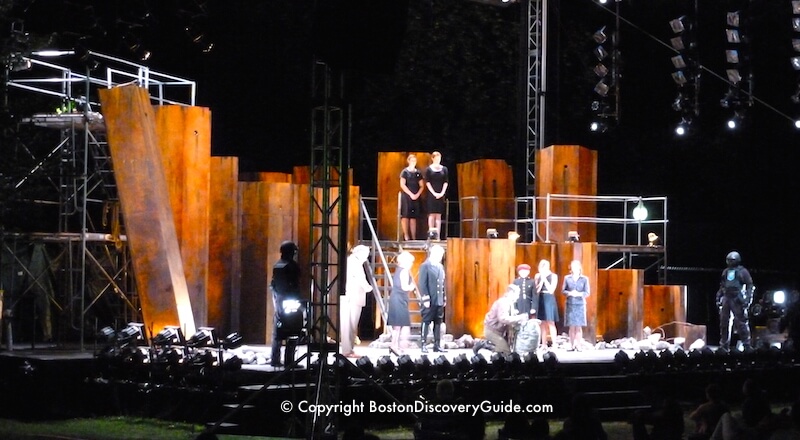 One of the most popular summer Boston events, Commonwealth Shakespeare Company presents The Tempest, a comedy laced with tragedy, in this year's Shakespeare on the Common.
Bring a blanket or low folding chair, perhaps a picnic basket, and get ready to enjoy a magical evening of free theater under the stars. You can also rent a chair for $5, plus a $5 deposit that you will get back when you return the chair.
Bring your own food, or purchase something tasty from the vendors who will be onsite for the occasion. Toilets are available at the nearby tennis courts.
When: July 21 - August 8 at 8pm on Tuesdays through Saturdays, 6pm on Sundays (note - no performances on Mondays); performances normally run about 2.5 hours; heavy rain and lightening storms can cause cancelations for safety reasons, so if in doubt, call the weather line at 617-426-0863.

Where: Boston Common, near the Parkman Bandstand
Getting there: By subway: Green/Red line to Park Street Station, or Green Line to Boylston; By car: Park under the Common in the Boston Common Parking Garage: pick up a discount coupon at one of the event tents (you'll spot them easily) - you'll save a bit on parking, and the garage donates the proceeds to CSC
Cost: Free admission but pre-registration will be required this year due to capacity constraints
More information & pre-registration: Shakespeare on the Common
---
Free Friday Flicks at the Hatch Shell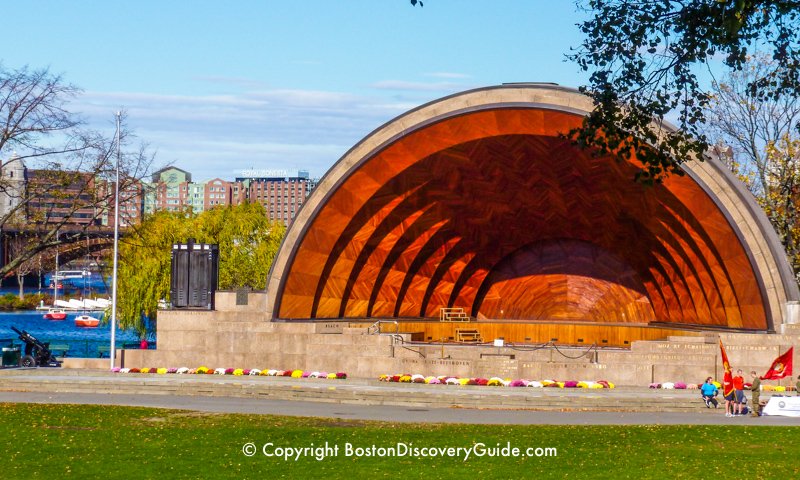 Enjoy free outdoor concerts at the Hatch Shell on Boston's Esplanade throughout July and August.
This series of family movies sponsored by WBZ NewsRadio 1030 and the Department of Conservation and Recreation (DCR) provides the perfect excuse to grab a blanket, pack a picnic, and head for an evening of entertainment under the stars.
The July movie lineup includes:
- July 10 - Frozen 2
- July 17 - Toy Story 4
- July 24- Dolittle
- July 31 - Aladdin
When: Movie starts at sundown (about 8:15 in July)
More information, including the movie schedule and weather cancellations: Call the Free Friday Flicks Hotline at 617-787-7200
---
Puerto Rican Festival & Parade
The annual Puerto Rican Festival takes place on July 26 (5pm-11pm), 27 (noon-11pm), and 28 (noon-11pm)on City Hall Plaza and features Puerto Rican music, entertainment, carnival rides including a ferris wheel, and vendors. Free admission.
On Sunday, July 28, the festival's huge Grand Parade kicks off at Hynes Convention Center (900 Boylston Street) at 12 noon, marches down Boylston Street to the Common, turns left onto Tremont Street, and heads to City Hall Plaza. More information: https://www.puertoricanfestivalofma.org/
---
Summer in the City - July Events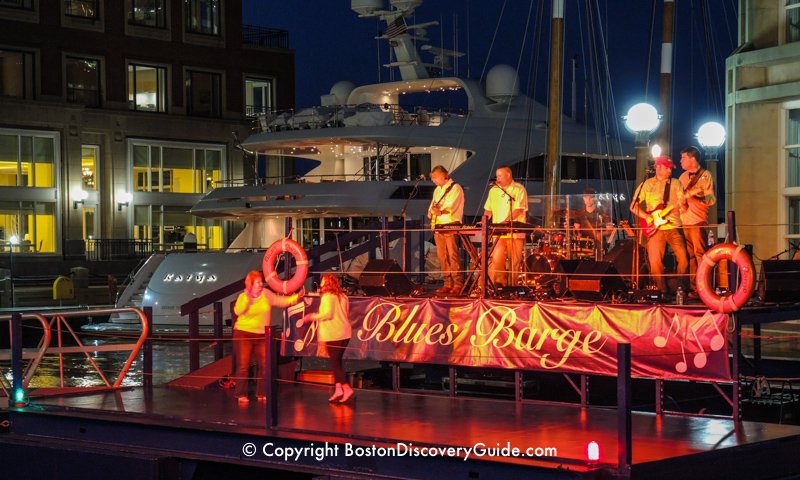 Boston Harbor Hotel's popular "Summer in the City" series lets you kick back and enjoy live music overlooking the waterfront throughout the summer until August 26.
Listen to music between 6pm - 10pm as musicians perform on the Blues Barge on Tuesday (Pop-Soul), Wednesday (Rat Pack), and Thursday (Blues Barge).
Combine these events with a drink and dinner on the hotel's terrace overlooking the Harbor for the perfect summer evening.
More about Boston Harbor Hotel
Check reviews and rates for the Boston Harbor Hotel
---
Figment Arts Festival on the Greenway
Figment brings an explosion of creative energy to the Greenway each summer for one weekend of participatory art and culture on July 27 (11am-11pm) and July 26 (12 noon - 6pm).
This free event transforms the entire length of the Greenway from the North End Parks to Dewey Square (across from South Station) into a massive collaborative artwork. Expect to see performances, sculptures, activities, art, photographs, dance, and more.
Bring sunscreen and a water bottle, and come have fun!
More about the Rose Kennedy Greenway
---
New England Revolution at Gillette Stadium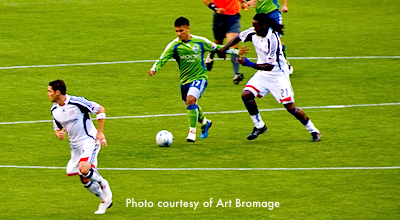 Watch our local soccer team, the New England Revolution, bring men's soccer to a new level at Gillette Stadium.
Only 1 home game is scheduled for July - so don't miss the chance to see the Boston area's professional men's soccer players in action!
Find New England Revolution's Game Schedule & Tickets
Getting there: Gillette Stadium from Boston
More at Gillette: See all events at Gillette Stadium
---
Hotels near Gillette Stadium
Going to Gillette Stadium for a game or concert or to Patriot Place for shopping? Stay in a convenient nearby hotel, such as the spectacular Renaissance Boston at Patriot Place: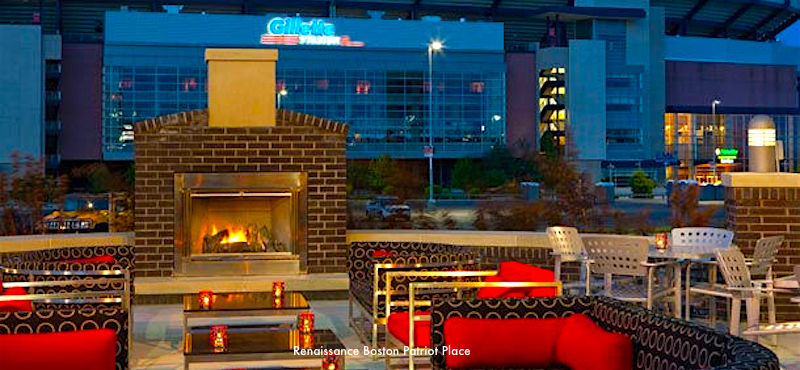 More comfortable hotels near Gillette Stadium:
Check out more hotels near Gillette Stadium
More hotels near Wrentham Premium Outlets and Gillette Stadium
---
2 Easy Ways to Save BIG in Boston
Find out more about Boston discount cards, and how they give you big savings on top attractions.
---
Fun Free Fridays in Boston in July - Cancelled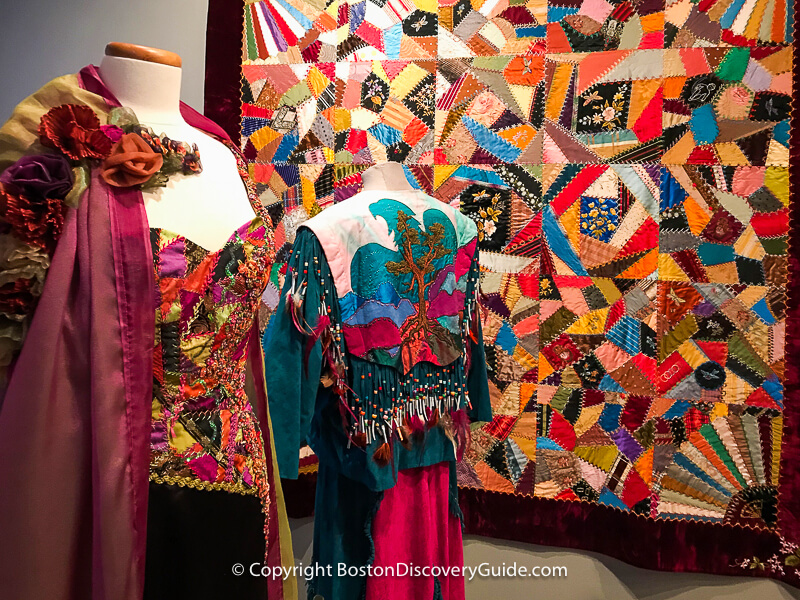 Fun Free Fridays give you free admission to 100 top Massachusetts cultural venues across the state throughout the summer, thanks to the generosity of Highland Street Foundation. A different selection of destinations offer no-cost access each Friday from the end of June through the end of August.
In case you're looking ahead to when this event resumes (hopefully) next year, here is the schedule from 2 years ago for Boston area destinations:
July 6:
- Cape Cod Maritime Museum (Hyannis)
- Boston Children's Museum
- Peabody Essex Museum (Salem)
- Battleship Cove (Fall River)
- Gore Place (Waltham) -
- Pilgrim Hall Museum (Plymouth)
- New England Quilt Museum (Lowell)

July 13:
- Edward M. Kennedy Institute
- The Sports Museum
- The Telephone Museum (Waltham)
- Larz Anderson Auto Museum (Brookline)
- Charles River Watershed Association (Weston)

July 20:
- Museum of Fine Arts
- Boston Children's Museum
- Arnold Arboretum
- The Gardens at Elm Bank (MA Horticultural Society; Wellesley)
- Chatham Shark Center (Chatham)
- New Bedford Whaling Museum
- Spellman Museum of Stamps & Postal History (Weston)
- The Discovery Museums (Acton)
- The Hall at Patriot Place (Foxboro)

July 27:
- Isabella Stewart Gardner Museum
- Commonwealth Shakespeare
- Boston Athenaeum
- Museum of Russian Icons (Clinton)
- Arnold Arboretum
More Free Friday Events in August
More locations outside of Boston: Highland Street Foundation website
---
Outside the Box Free Performing Arts Festival in Boston
Outside the Box, Boston's largest performing arts festival, transforms the Common by erecting six stages and tents where over 100 local artists and groups stage theater, dance performances, and music for 5 days from July 13-17.
Most events take place on Thursday through Sunday from 12 noon - 9pm.
With so much going on at the festival, you can just walk around Boston Common and find the performances you like best. But if you want to plan ahead, check the festival's schedule on the Out of the Box website.
---
Mashpee Wampanoag Powwow
The 99th annual Mashpee Wampanoag Powwow takes place on traditional tribal lands on Cape Cod just an hour south of Boston. Dancers, drummers, and other participants celebrate Mashpee Wampanoag culture during this 3-day historical festival with dancing, drumming, games, food, art, jewelry, and crafts. Special events include a Fireball spiritual healing ceremony on Saturday evening at sundown, and a traditional Clambake and crowning of the Mashpee Wampanoag Powwow Princess on Sunday afternoon.
When: TBD
Where: Mashpee Wampanoag Tribal Powwow Grounds, 483 Great Neck Road South, Mashpee, MA
Tickets: $12; Elders $10, free for children 4 and under
More information: 774-413-0520
The Mashpee Wampanoag Tribe is part of the Wampanoag Nation of people living in Southeastern Massachusetts and Eastern Rhode Island for more than 12,000 years.
Find out more about the Wampanoags from the Stone Age to the present by visiting the Mashpee Wampanoag Museum (414 Main Street, Mashpee, MA; website).
---
---
Boston Pizza Festival at City Hall Plaza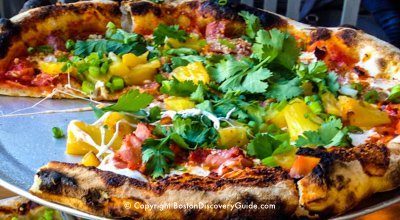 Boston's expansive City Hall Plaza turns into a giant picnic ground when the Boston Pizza Festival returns on July 10-11 (to be confirmed) bringing pizza, entertainment such as pizza tossing shows and live music, adult and other beverages, and games to this family-friendly celebration of summer.
Fans devoured over 27,000 pizzas by top local pizza makers such as Pizzeria Regino, Bricco, Antico Forno, Babbo, and Serafina at Boston's most recent event. Pizza slices and beverages sold on site.
Tickets: $15 in advance (children 5 and under free)
More info: https://www.bostonpizzafestival.com/
---
Looking Ahead to August Events in Boston
Shakespeare on the Common (continuing)
---
More Things to Do in Boston in July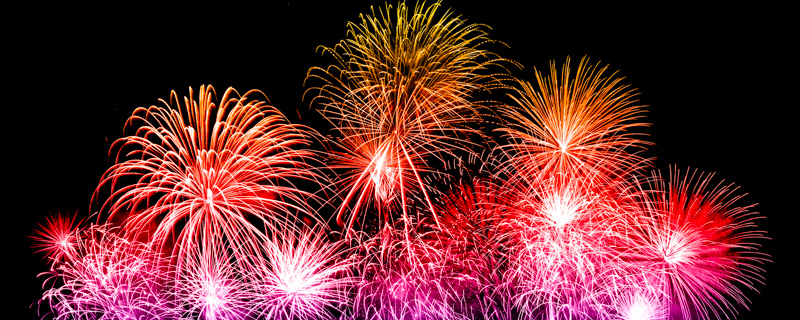 ---
Continuing during July
---
Boston Events Each Month
January | February | March | April | May | June | July | August | September | October | November | December | Year at a Glance
---
More Articles about Things to Do in Boston in July