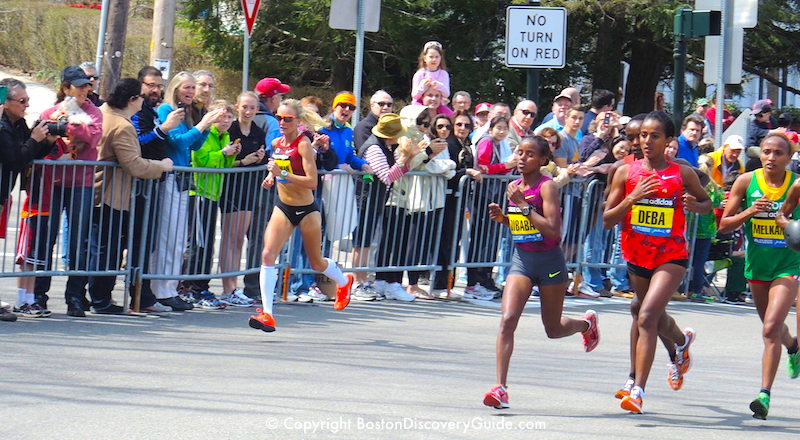 You can find terrific viewing spots along most of the Boston Marathon route.
However, if you want to be sure to watch the winners as they maintain their lead position at most points during the race, you need to be strategic when you pick your viewing location.
In this article, we'll give you the big picture of the Marathon route, plus a map and a mile-by-mile description.
We'll also tell you about challenges the runners encounter along the way.
But most important, we'll show you where to get the best views of the winners - without getting crushed by the crowds.
---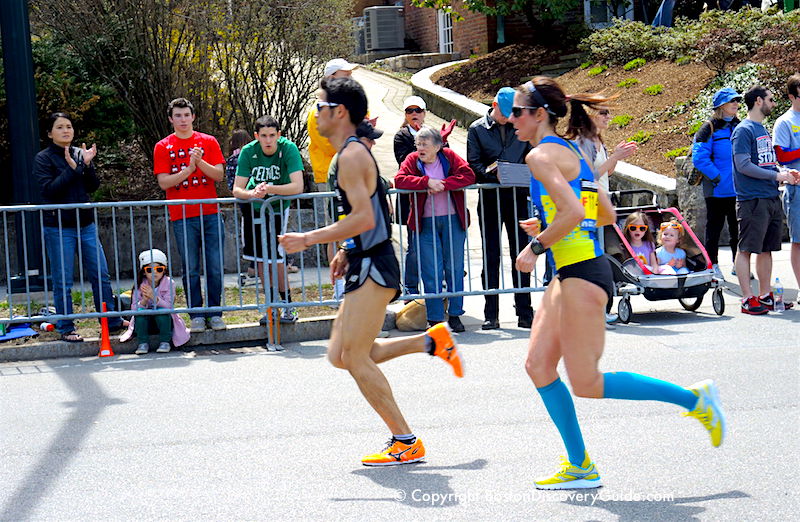 Boston Insider Tip: Boston Marathon Route
Crowds are biggest the closer you get to Copley Square - so for less congested viewing, pick a spot in a location along the way, such as Newton.
Do not drive into the city! Streets start being blocked off and parking restricted two days before the race, and the number of streets affected grows each year.