Memorial Day falls on May 29 in 2023 and marks the unofficial beginning of summer in Boston.
Patio dining at local restaurants, warm weather, and lots to do including the huge 3-day Boston Calling music festival, Red Sox games, and the Garden of Flags on Boston Common make Memorial Day Weekend a perfect time to visit.
Many Boston locals head to Cape Cod, the Vineyard, or the New Hampshire mountains for the long weekend.
So for Boston visitors, that means attractive hotel rates, restaurant reservations, show and cruise tickets, and even Red Sox tickets will be easier to get than usual.
You'll also find lots of fun activities, holiday sales, and free events.
Here are 13 suggestions for Memorial Day ceremonies, events, plus fun things to do in Boston during this first long summer weekend.
Top photo: Garden of Flags on Boston Common on Memorial Day Weekend
Find out about other things to do in Boston in May
Boston Discovery Guide is a reader-supported publication. When you buy through our links, we may earn a commission at no additional cost for you. Learn more
---
12 Top Memorial Day Weekend Activities
1.  Massachusetts Military Heroes Garden of Flags, Memorial Day Services, Concerts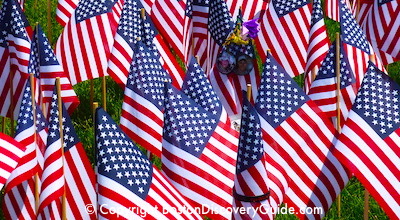 Memorial Day honors those who died in wars defending our country and our freedom.
Every year, the Massachusetts Military Heroes organization plants a Garden of Flags - 37,000 of them - in front of the Soldiers and Sailors Monument on Boston Common to commemorate each of the Massachusetts service members who have given their lives to defend the United States and our freedom since the Revolutionary War.
Flags will be put in place on Wednesday, May 24 starting at 1pm and will remain through sundown on Monday, May 29. A name-reading ceremony to honor Massachusetts service members killed since 9/11/2001 will be held in front of the flag display on the Common on Thursday, May 25 at 10:30am. (dates/times to be confirmed)
Annual Memorial Day services will be held on Saturday, May 27, 11am at the Veterans Memorial Park in the Back Bay Fens in Boston's Fenway neighborhood. Veterans Memorial Park (sometimes called the Sergeant Charles Andrew MacGillivary Memorial to honor a local hero), a tranquil green area with monuments commemorating those who fought in World War II, the Korean War, and the Vietnam War, can be found near the Kelleher Rose Gardens. (dates/times to be confirmed)
More Boston War Memorials for you to visit
At Copp's Hill Burying Ground in Boston's North End, Prince Hall Freemasons and the Low Twelve Masonic Riders Association conduct the solemn Prince Hall Freemasons Memorial Service near Hall's grave, an annual tradition siince 1908. Prince Hall (1735-1807) was a leader in Boston's free black community and founded "Black Freemasonry" in the U.S., known today as Prince Hall Freemasonry, after being rejected for membership in the all-white Boston St. John's Lodge. He served as Grand Master of the African Grand Lodge, advocated for the education of Black children, and was one of America's first abolitionists. Unlike most of the thousands of African Americans who lived in the North End during the colonial and post-colonial period who are buried here in unmarked graves, Prince Hall is buried in a marked grave bearing his name on the tombstone. A nearby sign explains his important contributions to American history.
2. Boston Red Sox at Fenway Park & More Memorial Day Weekend Entertainment - 2023

With the Boston Red Sox playing the Miami Marlins at Fenway Park, the popular 3-day Boston Calling Music Festival underway at Harvard Stadium, and other events at Boston theaters and concert venues, there are plenty of events going on over Memorial Day weekend to keep you entertained!
Plan your weekend and get your tickets now!
Enter DISCOVERY10 to save 10% on TicketLiquidator & TicketNetwork tickets. Good through 12/31/24.
Monday (Memorial Day), May 29 events
Fun Hotels near Fenway Park
If you're coming to a Red Sox game, spend the night or the weekend at one of the nearby hotels:
Check out more hotels near Fenway Park
---
3. Boston Calling Music Festival 2023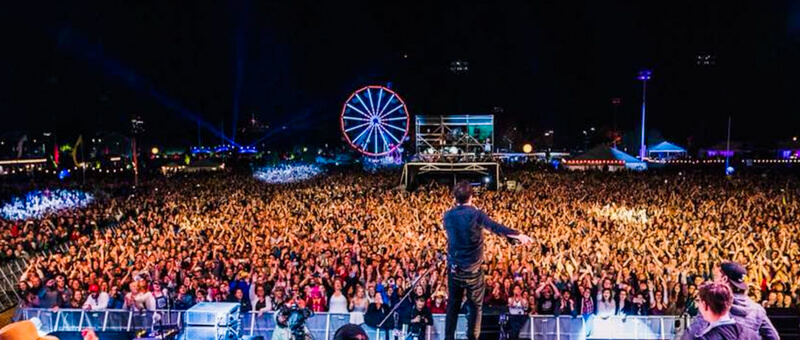 Boston Calling, the popular 3-day indie and pop rock music festival that takes place over Memorial Day Weekend, returns to the Harvard Athletic Complex in Allston in 2023 bigger and better than ever.
Headliners for 2023 will be be announced later.
Look for three music stages, a comedy stage, and more music than ever from over 60 groups, plus over 30 food vendors, a wide selection of beer and wine, sponsor exhibits, and surprise attractions.
Tickets typically go fast, and prices rise as the dates draw closer. In addition for single-day passes, you'll see options for 3-day passes plus a tiered array of VIP tickets; the most expensive tiers typically sell out the fastest.
Enter DISCOVERY10 to save 10% on TicketLiquidator & TicketNetwork tickets. Good through 12/31/24.
Find More Memorial Day Weekend Concerts: Schedules, Tickets, & Discounts
Enter DISCOVERY10 to save 10% on TicketLiquidator & TicketNetwork tickets. Good through 12/31/24.
Boston Concerts & Shows throughout the Year
---
4. Shop the Memorial Day Sales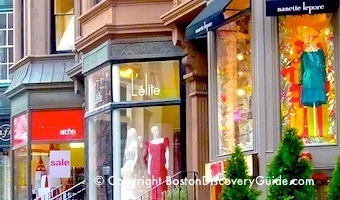 If you love to shop, don't miss Boston's Memorial Day Weekend deals - you can easily save enough to pay for your weekend in a nice hotel. Because Boston's hot weather really only lasts for about 2 months, summer things get put on deep discount sale early - yes, by this weekend!
Best places to look? If you want to pick just one spot among all Boston shopping areas and malls, focus on Back Bay, where you'll find lots of different options - Prudential Center for upscale stores, Copley Place for international designer boutiques, and Newbury Street/Boylston Street for more designer boutiques, unique local stores, and Nike and the other big athletic gear stores.
For even bigger adventure (and possibly bigger savings), Wrentham Village discount outlets and Assembly Row Outlets (5 minutes from downtown on the T) can't be beat!
Find More Popular Boston Activities
Explore Boston the fun way on these unique tours:
---
5. Free Admission at Museum of Fine Arts & ICA Boston on Memorial Day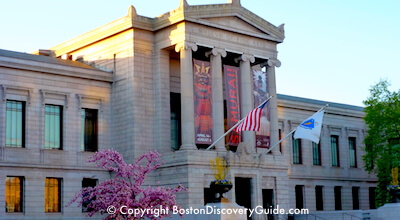 Boston's Museum of Fine Arts offers you free admission on Memorial Day (Monday) from 10am - 4:45.
Lots of special family activities will be on display, as well as plenty of special exhibits, including a quilt display, the last few days of a popular Impressionism exhibition, and an exciting display of 60 contemporary Latin American works.
You can also get free admission on Monday at ICA Boston - the perfect excuse, in case you need one, to visit the sizzling South Boston Waterfront.
If you decide to visit on another day, remember that you can get free admission when you have either a GoBoston or a Boston CityPASS discount card.
---
6. Explore Boston - Take a Walking Tour
Boston by Foot, a non-profit organization, features a knowledgeable and enthusiastic group of 200+ volunteer guides who offer some of the most interesting walking tours in town at very reasonable prices - tickets generally run about $8-$20.
Tours on Memorial Day typically include walks around the historic Beacon Hill neighborhood, the Victorian Back Bay neighborhood, and along the Freedom Trail. No reservations necessary; pay your guide in cash when you arrive at the meet-up point.
Check out times and other details on the Boston By Foot Website.
More options: try these self-guided walking and running itineraries:
Or follow Boston's Freedom Trail for a walk through history.
Popular Boston Cruises
---
7. Go to a Show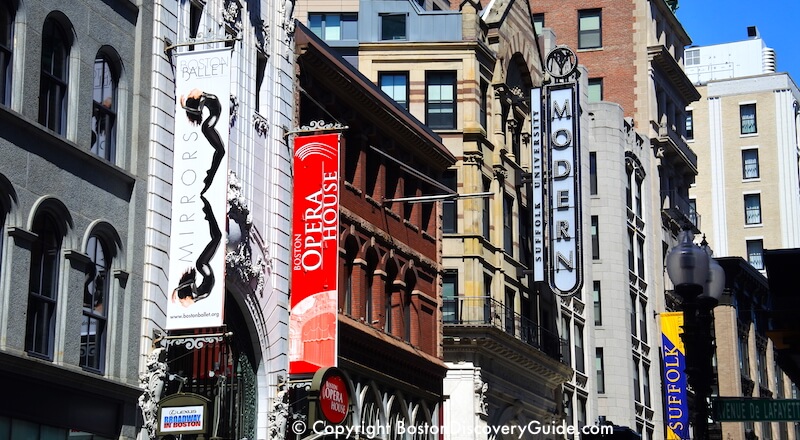 Most Boston theaters are closed on Mondays - but if you're coming to Boston for Memorial Day weekend, you'll find plenty of shows and performances on Friday, Saturday, and Sunday.
For free entertainment, head to Faneuil Hall Marketplace, where Street Performers will be out in force from Saturday through Monday. Mimes, jugglers, puppeteers, musicians, magicians, and comedians will mesmerize you with their talents.
Schedules & Tickets:
Enter DISCOVERY10 to save 10% on TicketLiquidator & TicketNetwork tickets. Good through 12/31/24.
---
More Boston Theater District Shows
Where to have dinner in Boston's Theatre District
Top Hotels near Boston's Theatre District
Enjoy your Boston performance or show experience to the fullest when you stay in one of the nearby Theatre District hotels, such as the fun and affordable Moxy, where theater lights and a food truck in the lobby pay homage to the neighborhood:

More top Theatre District hotels:
Check out more hotels in Boston's Theatre District
---
8. Explore the City by Bike
With so many Bostonians (in other words, crazy Boston drivers) out of town, Memorial Day weekend presents a great opportunity to explore Boston by bike safely. Join a group tour - offerings typically include tours of the Freedom Trail, Beacon Hill, and Back Bay.
More about Boston bike tours, rentals, and paths
More Fun Ways to Explore Boston
---
9. Head to the Beach or a Park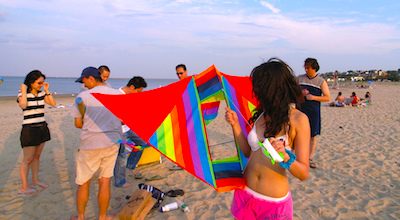 Although Boston itself is on a harbor, real beaches - yes, with sand and places to lie in the sun or buy a hot dog and slush - are closer than you might think.
True, these beaches aren't quite as magnificent as the Cape, but you can get to them on public transportation without being stuck for hours in traffic.
So throw your swimsuit and towel into a bag, slather on some sunscreen, and check out beaches in Boston and local favorite, Castle Island.
But if you're committed to going to the Cape, avoid the traffic by taking the ferry to Provincetown from Boston.
Or head to one of Boston's biggest parks, or even a lesser-known one, such as the Victory Gardens and Kelleher Rose Gardens near Fenway Park.
---
10. Cruise out to the Harbor Islands . . .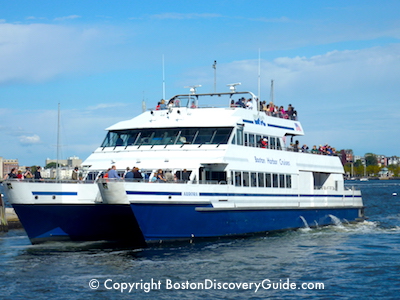 You'll have to go offshore to find Boston's largest park: the Boston Harbor Islands National Park Area.
Although the park includes 32 island and 2 peninsulas, only a few of the islands are open to the public and accessible by ferry - but they provide plenty of recreation, places to picnic, and spectacular scenery. Best of all, you can get to the closest one in only 15 minutes, and it's like being in a different world.
Sightseeing cruise around the Harbor & the Harbor Islands National Park Area
More about Boston Harbor Islands
---
11. . . . Or, Cruise Around Boston Harbor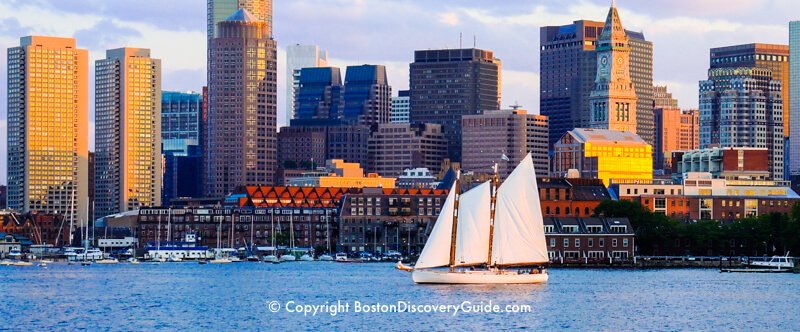 ---
Tour Boston by boat - the best way to see the city!  
Check out these fun sightseeing, music, and entertainment Boston Harbor cruises on the Yacht Northern Lights and Schooner Adirondack III:
---
More Ways to See Boston by Water
Popular Cruises on the Northern Lights:
Sailing on the Adirondack III
Book Your July 4th Cruises Now!
Whale Watching Cruise Tickets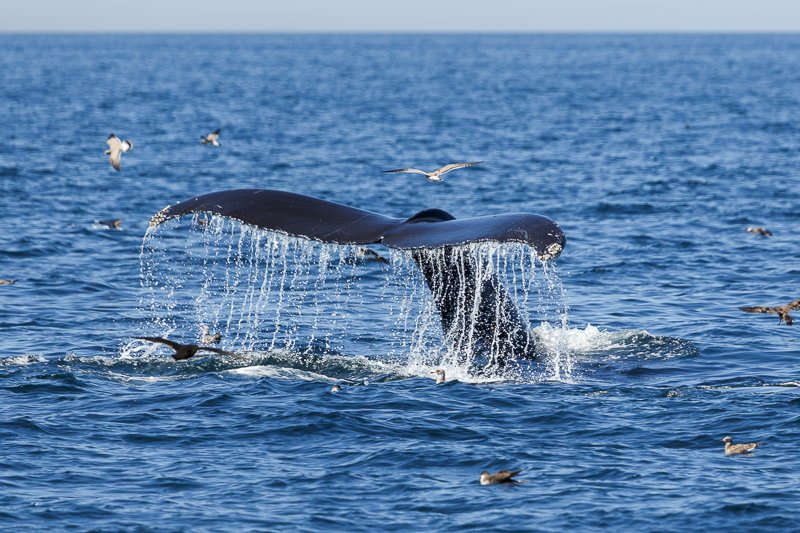 Join one of the exciting 3-hour Whale Watching Cruises departing from the Downtown Boston Waterfront, and experience the thrill of spotting whales off the coast of Boston.
You'll see magnificent creatures such as Humpback and Finback whales close-up from the deck of your ship, and spot White-Sided Dolphins frolicking in the waters.
These cruises sell out quickly, so don't wait to get your tickets now for this iconic Boston experience!
---
12. Visit America's First Garden Cemetery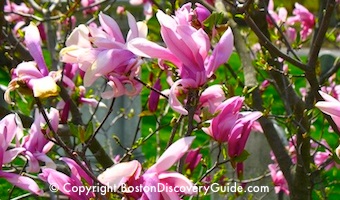 Although Memorial Day started as a remembrance of those who died in military service, it is also an occasion for remembering others who have departed, and one of the most beautiful spots in the Boston area for doing this is Mount Auburn Cemetery.
Flowering trees and flowers, exquisite statuary and sculptures, and a gently rolling landscape complete with ponds and resident ducks fill the 175 beautifully landscaped acres.
Directions to Mount Auburn Cemetery (580 Mount Auburn Street, Cambridge) by public transportation: From Boston, take the Red Line to Harvard Square. At the station, take either the Watertown Square or Waverley Square trolley (#71 or #73). Get off on Mount Auburn Street at Aberdeen Avenue. Mount Auburn is across the street - you'll see the entrance gate. Cross Mount Auburn at the light. Free admission.
---
13. Immersive Disney Animation Boston - In Case of a Rainy Day
Usually Memorial Day weekend weather in Boston features lots of sun and blue skies - but you can't count on that. So you'll always benefit by having a "Plan B" involving indoor spaces.
A great choice for this possibility (and an excellent choice for families even when the weather is good) is Immersive Disney Animation Boston, which brings all your favorite Disney characters, stories, and music to life in a magical immersive experience with you at the center.
You'll visit La Casita with Mirabel from Encanto, watch Rafiki present Simba in the Lion King, take the journey of a lifetime with Aladdin and Jasmine in the Magic Carpets of Aladdin, hop on a train to Zootopia, enter the enchanted worlds of Peter Pan and Pinocchio, and so much more in this family-friendly, kid-pleasing innovative production.
The show lasts approximately one hour and is currently playing at Boston's Lighthouse ArtSpace at The Saunders Castle, 130 Columbus Ave, now through August 13.
Book your tickets online in advance to get your preferred date/timeslot.
---
More To See & Do in Boston
---
More Boston Events during May
More Things to Do in Boston in May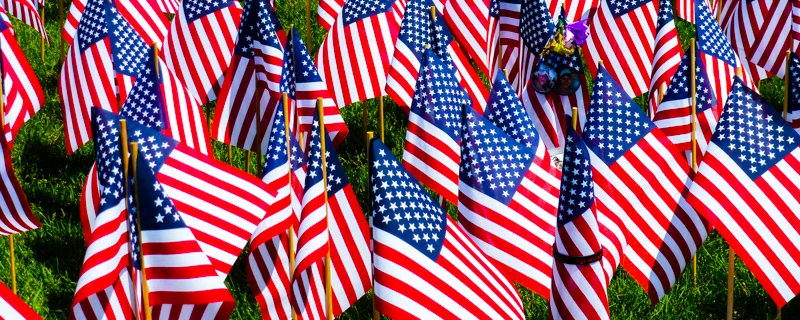 Find a Hotel or Apartment for Your Boston Visit
Enter your dates to see available hotels, apartments, and rates:
More about how to save on Boston hotels
---
More Articles about Things to Do in Boston in May