Looking for a fast and easy way to go from Boston to Provincetown on the outer end of Cape Cod?
Take the Provincetown Fast Ferry from Boston's centrally located Long Wharf, next to the New England Aquarium. You'll be stepping off the ferry in Provincetown in only 90 minutes.
Get Your Provincetown Fast Ferry Tickets Online - One-Way or Round Trip
Forget the hassle of getting stuck for hours in traffic. Why deal with exhaust fumes on packed highways when you could be relaxing with a cool drink in your hand as you enjoy refreshing sea breezes?
The Provincetown ferry is the biggest and fastest passenger-only catamaran in the US, and it is designed to give you a comfortable ride.
With cushioned seats, air-conditioning, free onboard wifi, satellite TV, and a full cash bar, getting there part of the fun!
Whether you stay for just a day or a long weekend, the fast ferry puts Provincetown's wonderful art galleries, boutiques, scenic beaches, whale watching cruises, and acclaimed restaurants within easy reach from Boston.
Book a whale watching cruise departing from Provincetown
Top photo: The Provincetown Fast Ferry as it leaves Boston Harbor for its 90-minute trip to the Cape
Boston Discovery Guide is a reader-supported publication. When you buy through our links, we may earn a commission at no additional cost for you. Learn more
---
Is the Fast Ferry the Best Way to Get to Provincetown?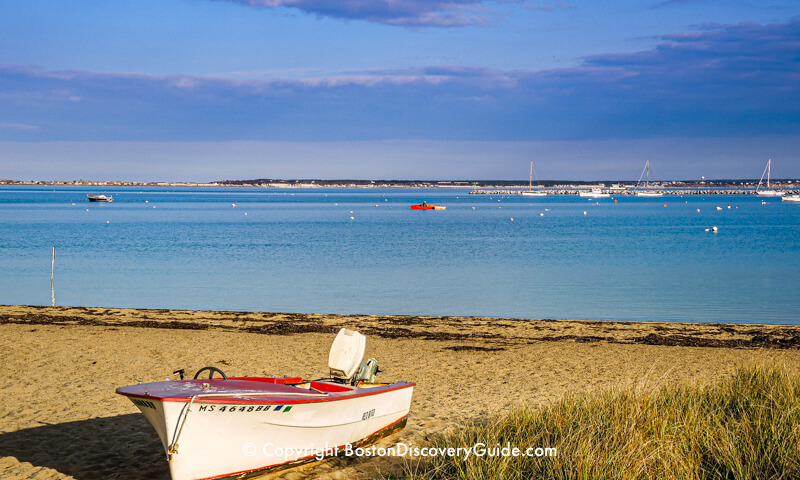 Yes!
If you drive, the distance from Boston to Provincetown at the eastern tip of Cape Cod is about 115 miles and takes 2 1/2 hours - if you're lucky and traffic isn't too heavy. If you get stuck in typical Cape traffic gridlock, you'll be looking at perhaps twice as long a trip.
But by ferry, the Boston-Provincetown distance is only about 50-60 nautical miles. The fast Provincetown ferry service gets you there in 90 minutes - perfect for a day trip from Boston as you cruise through the Harbor to the Outer Cape.
As a bonus, as soon as you set foot on MacMillan Pier as you step off the ferry in Provincetown, you're right in the center of town with easy access to boutiques, galleries, nightlife, restaurants, walking trails, and beaches.
There is a catch: The fast ferries run only from May through about mid-October. But that's also the time of the year when most people go to Provincetown and traffic is at its worst.
Get Your Fast Ferry Tickets to Provincetown
---
What to Do in Provincetown: 7 Top Attractions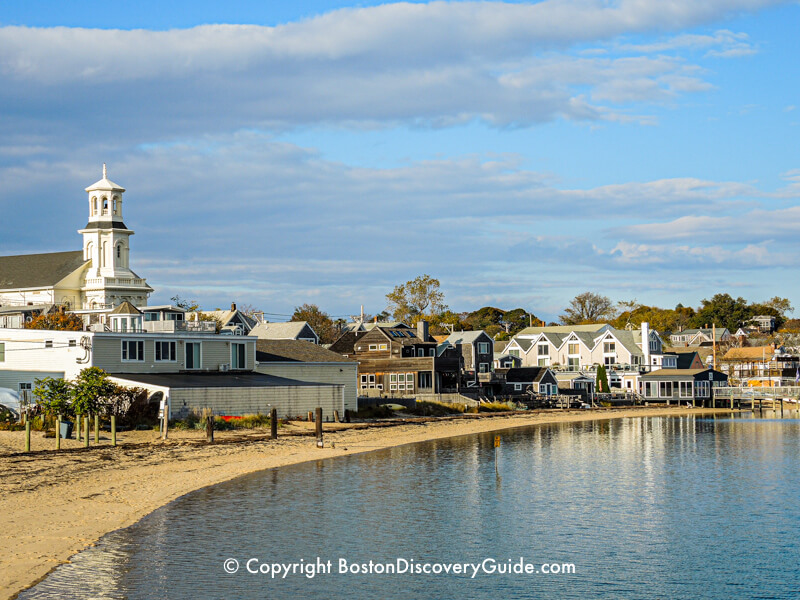 Provincetown offers visitors a huge variety of things to do and see.
Start your Provincetown explorations at these seven locations:
1. Commercial Street - Provincetown's "main drag" runs close to the shoreline. Attractions along Commercial Street are within easy walking distance of MacMillan Pier where the ferry lands.
Walk from one end to the other, and explore all the art galleries, antique shops, and boutiques along the way.
You'll see plenty of tantalizing small bistros, cafes, and ice cream shops - note your favorites, and come back later for a snack, drink, or meal. You'll also spot a number of clubs which host Provincetown's lively nightlife.
Many of the village's guest houses and small hotels also cluster along Commercial Street.
2. Herring Cove Beach - This beach's ideal location in Cape Cod Bay means warmer water, no undertow, and a low possibility of any danger from white sharks.
Changing rooms, showers, restrooms, and concessions make the beach easy to use, even if you are here only for the day.
Walk along the shore trail to Long Point Beach to spot Wood End Lighthouse and Long Point Light Station in the distance.
3. Whale Watching Cruises - Get a ticket for a whale watching cruise departing from Provinctown to the Stellwagen Bank National Marine Sanctuary where spotting whales in their natural habitat is guaranteed. The on-board naturalist-guide will also show you dolphins and other marine life.
4. Provincetown Art Museum (460 Commercial Street) - Provincetown has been a long-time favorite summer destination for artists.
Stop by the museum to see works by local and visiting artists, as well as music and dance performances and other cultural events.
5. Race Point Lighthouse - Located near Race Point Beach at the eastern tip of Cape Cod, this historic lighthouse dates back to 1816 and is on the National Register of Historic Places.
The picturesque beach is best for watching the whales which sometimes breach in the water.
A ferocious rip tide makes swimming tricky, even for the strongest swimmers.
6. Cape Cod Provincelands Trail - Start at the Province Lands Visitor Center on Race Point Road, and walk or bike the 5.25 mile paved loop (even longer if you take some of the side trails) through a 4,000 acre preserve filled with sand dunes, kettle ponds, marshes, cranberry bogs, and a small forest filled with beech and red maple trees, wild flowers, and many species of birds.
Bike through the dunes in late afternoon when they turn pink and orange from the setting sun.
7. Provincetown Theater (238 Bradford Street) - Founded in 1963, this is a year-round, highly-regarded theater known for its many performances and theater festivals.
---
Where to Eat in Provincetown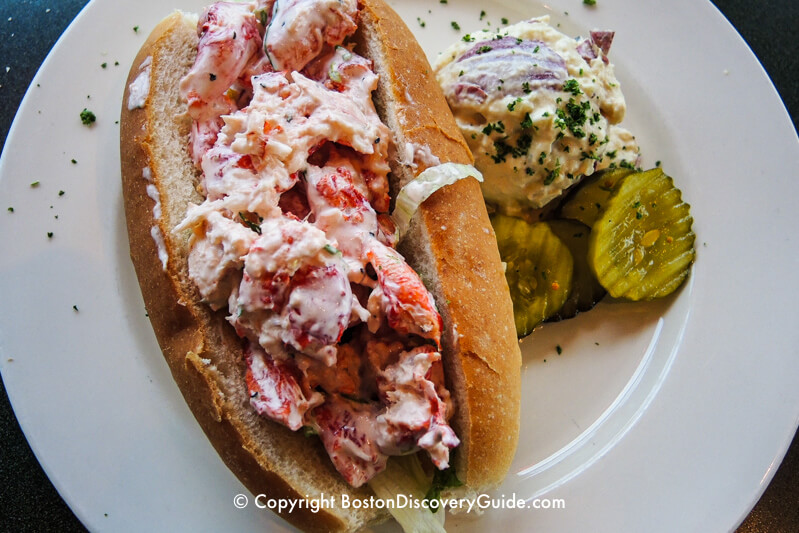 Walk along Commercial Street and you'll see many tantalizing options. Needless to say, seafood is a specialty, and most places are casual.
Specific suggestions where you'll find great food and drink plus a nice ambiance:
The Lobster Pot (321 Commercial Street) - Lobster rolls, clam chowder, oysters Rockefeller, clam dinner; vegan and vegetarian options
Mac's Fish House (85 Shank Painter Road) - Surf and turf, sushi and sashimi, $1 clams and oysters at Happy Hour
Cafe Heaven (199 Commercial Street, Unit 10) - Known for their hearty breakfasts (gluten-free options available) - the lemon ricotta pancakes with caramelized pears are amazing. At dinner, indulge in Portuguese-style stuffed clams and Provincetown bouillabaisse.
---
Where to Stay in Provincetown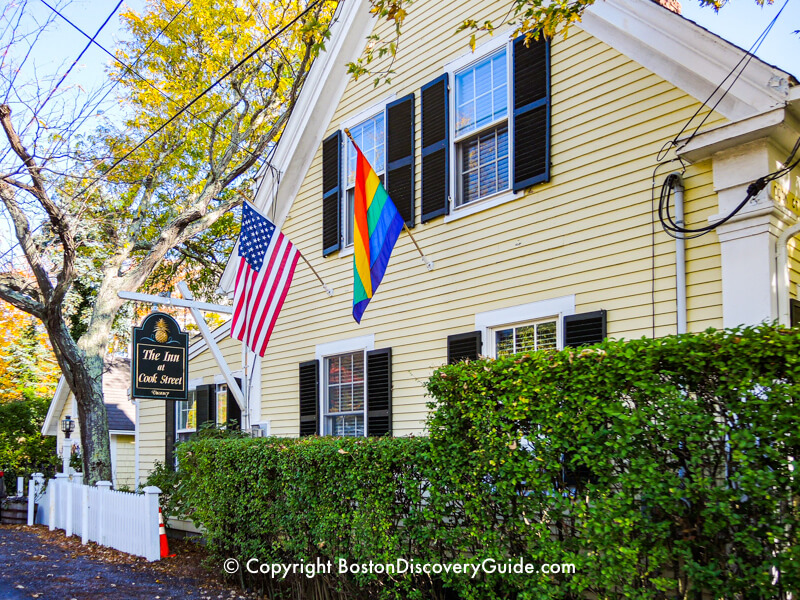 If a day in Provincetown isn't long enough, treat yourself to a longer visit. From cozy guest houses and inns to larger hotels, you'll find a lot of choices right in the center of the village and within a 5-minute or less walk to the beach.
But there's a catch. During summer months and holidays, you MUST book early as competition gets fierce. Especially on holidays, literally every room gets reserved a week or more in advance.
Provincetown Hotel Map
Enter your dates to see what is available:
---
How to Get Around in Provincetown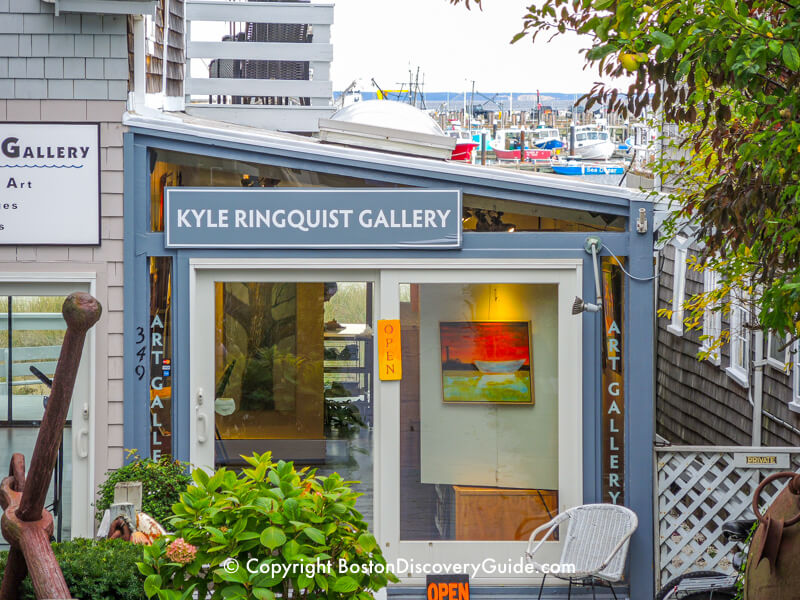 Most Provincetown attractions are within an easy walking distance of each other.
However, for the ultimate freedom while exploring, rent a bicycle for the day (reserve at least a week before your visit).
Here's where to rent your bike:
---
Boston Insider Tips & FAQs: What You Need to Know about the Provincetown Ferry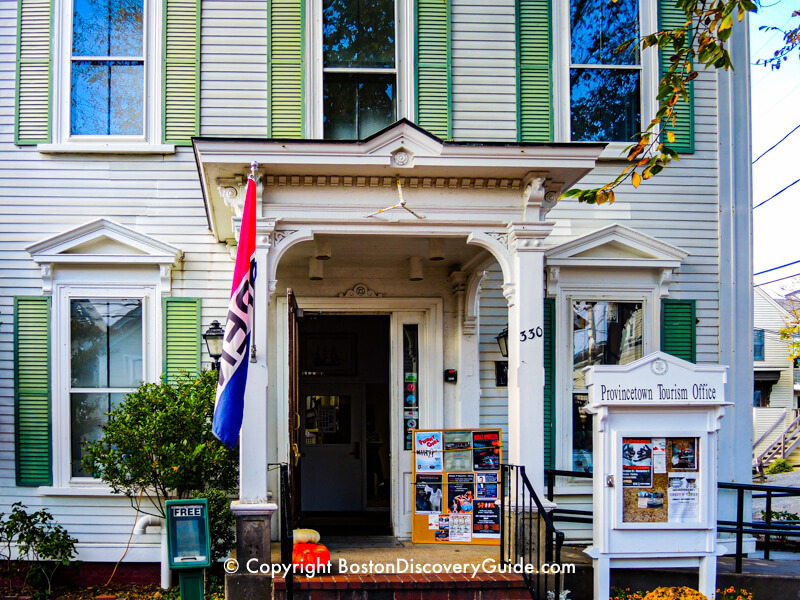 What to wear? Dress casually, especially if you plan to be on the outside deck where you might get splashed with water.
Hats recommended? Yes, except on windy days.
Sunscreen! Apply it before you go - 40 minutes on the water can give you a burn. And bring plenty with you if you're planning to spend time on the beach.
Number of stops during the cruise from Boston to Provincetown: Zero.
Does the ferry operate year-round? No. Ferries operate from April through mid-October, although you can reserve your ticket in advance at any time - a good idea, because the ferries often get fully booked far in advance, especially for holiday periods such as Memorial Day, July 4th, Labor Day, and Indigenous Peoples Day.
Does Provincetown shut down during late fall, winter, and early spring? No, although a number of businesses do close during the coldest periods and the whale watching cruises take place only from mid-spring through early fall. Provincetown attracts some visitors throughout the year, and is an especially popular destination for Halloween, New Year's Eve, Valentine's Day, and St Patrick's Day.
Need more information or maps? Stop by the Provincetown Tourism Office (330 Commercial Street) when you arrive
Get Your Provincetown Fast Ferry Tickets now
---
More Ways to Visit the Cape from Boston
These fun tours and cruises offer you lots of different options for experiencing Cape Cod:
---
More Articles about Things to Do in Boston
---
Need a Boston Hotel or Apartment?
Use this handy map from Booking.com to find the perfect place to stay. Just enter your dates to find what's available, see the best rates, and make your reservations.