The Boston Red Sox schedule for Fenway Park packs in 80+ exciting home games during the regular season between the first Sunday in April and the first Sunday in October, and goes even longer when they compete for the divisional championship and the World Series title.
If you're visiting Boston during baseball season, getting Red Sox tickets and watching a home game at Fenway Park is essential if you want to experience real Boston culture (which we call cul-chah).
As you approach the ballpark, you can smell Fenway Franks sizzling on the grills outside the stadium, see Red Sox banners spanning the streets, and feel the excitement of the massive crowd known as Red Sox Nation!
With four World Series victories since 2004 after an 86-year losing streak known as "The Curse of the Bambino," the Red Sox are on a roll - so don't miss the chance to see them play.
Get your Boston Red Sox tickets for Fenway Park now because they go fast!
Top Photo: Red Sox play the Tampa Bay Rays at Fenway Park in Boston
2021 Boston Red Sox Schedule - Home Games at Fenway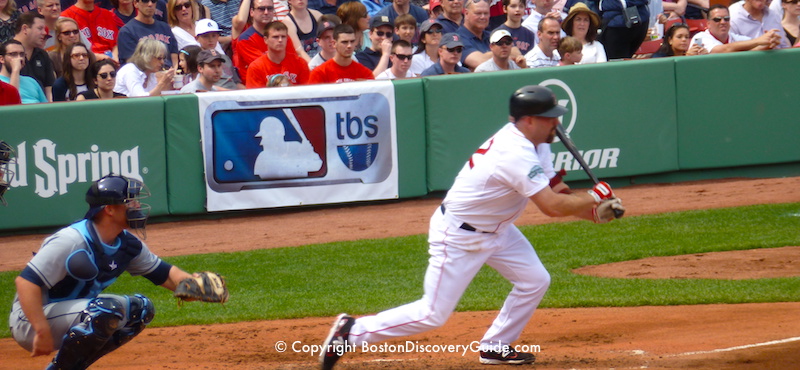 Red Sox Home Game Schedule for Fenway Park & Tickets - 2021
Red Sox May Home & Away Schedule 2021
Red Sox September Schedule 2021
Fenway Park Seating Chart
Find your favorites seats on this Fenway Park seating map: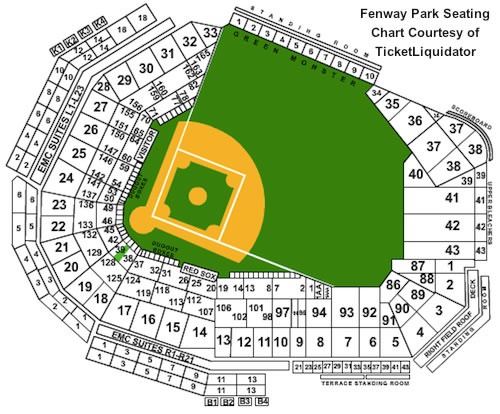 Where are the Best Seats (and the Worst Seats) at Fenway Park?
Fenway Park is one of the smallest Major League Baseball ballparks, known for giving fans an intimate up-close experience with the action on the field. Unless you're in the Upper Bleachers or Standing Room Only sections, you'll have decent-to-great views.
Want to splurge? Go for seats in Field Boxes 20 through 77, or just behind them, Loge Box seats in sections 107 through 155.
What are Green Monster Seats?
What a spectacular view from high above the left field? Choose a Green Monster seat atop Fenway Park's famous 37-foot high left field walk called the "Green Monster" because of its color. But be warned: the seats are not cheap!
But ... to score a relative bargain, get a Green Monster Standing Room Only ticket. Located just behind the Green Monster seats, the view is almost identical but tickets typically cost much, much less.
Where to Stay near Red Sox Games at Boston's Fenway Park
If you're coming to a Red Sox game, spend the night or the weekend at one of the nearby hotels, such as the hip Verb Hotel, directly across the street from Fenway Park: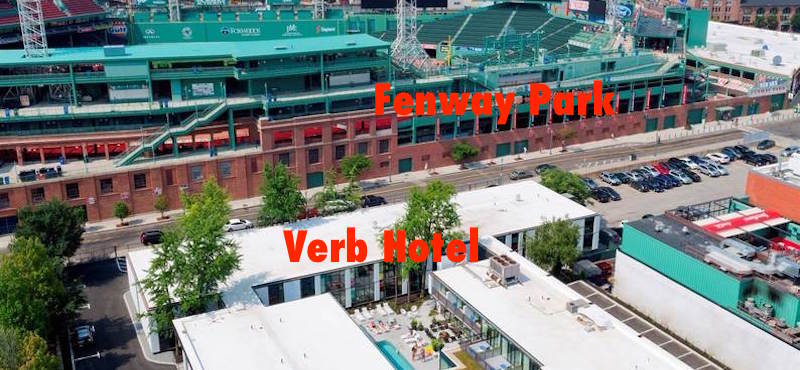 More top hotels near Fenway Park:
Check out more hotels near Fenway Park
How to Get to Red Sox Games at Fenway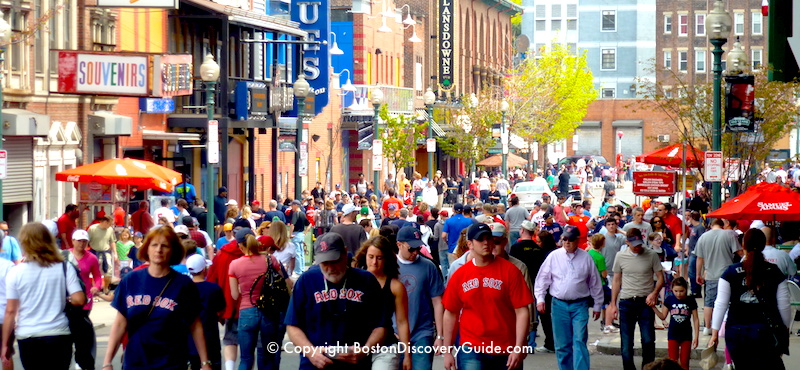 Getting to centrally-located Fenway Park is a breeze if you're staying in Boston. Just walk or take the T (Boston's subway).
Here are your choices for getting to Fenway Park:
By subway: Green Line B or C/Kenmore
By train: Commuter Rail Worcester Line/Yawkey
By foot: Fenway Park's central Boston location means you can get there easily by walking, especially from the Fenway and Back Bay neighborhoods
By taxi or uber: The area around Fenway Park gets congested before and after games. Boston Insider Tip: Take a cab to a nearby location, such as Eastern Standard Restaurant on Commonwealth Ave, and walk the final few blocks to the ball park.
By car: Parking near Fenway Park is a hassle, and also expensive. If you don't mind paying $45-$55+, check out garages and lots near Fenway
When the Red Sox are Away: Concerts at Fenway Park
When the Red Sox are out of town, Fenway Park hosts some of the biggest concerts of the summer in an iconic outdoor setting.
Don't miss the chance to enjoy top acts when America's most famous ball park transforms into a concert stage.
Show Your Love for the Sox (#ad)
Boston Red Sox - More to Know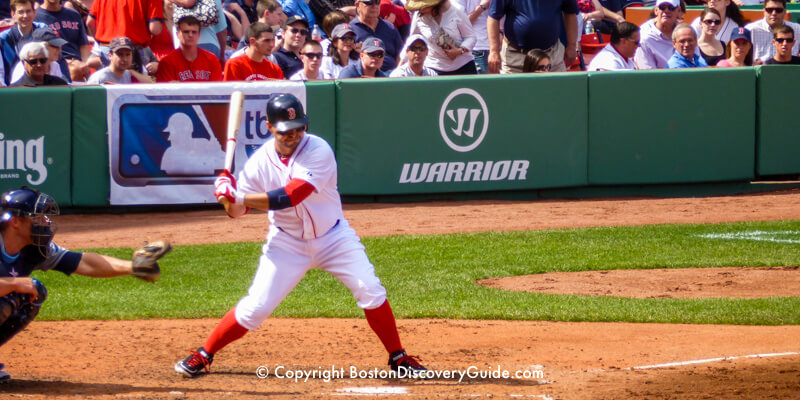 More about Sports in Boston

---
Need a Boston Hotel?
Use this handy hotel map from Booking.com to find the perfect place to stay. Just enter your dates to find what's available, see the best rates, and make your reservations.