Boston Red Sox Schedule - 2019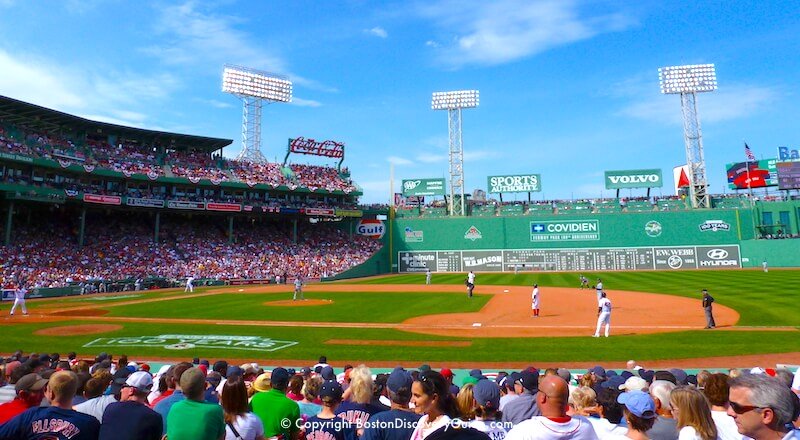 The Boston Red Sox schedule packs in 80+ exciting home games at Fenway Park between April and September.
If you're visiting the city during baseball season and want to experience real Boston culture, come to a Red Sox home game at Fenway Park.
Getting to centrally-located Fenway Park is a breeze, even if you're unfamiliar with Boston - just walk or take the T (Boston's subway). You'll find directions below.
As you approach the ballpark, you'll smell the Fenway Franks sizzling on the grills, see Red Sox banners spanning the streets, and feel the excitement of the crowd - Red Sox Nation!
With four World Series victories since 2004, the Red Sox are on a roll - so don't miss the chance to see them play!
2019 Boston Red Sox Schedule - Home Games at Fenway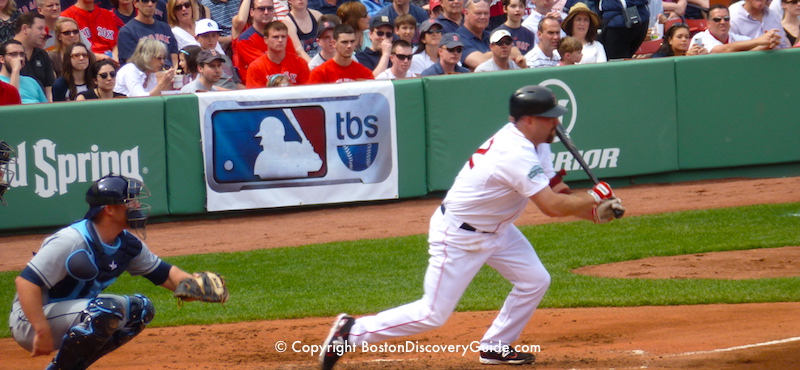 Indulge your passion for baseball by going to see the Boston Red Sox at Fenway Park.
Save when you use these Ticket Discount Codes:
Ticket Discount Codes:
TicketLiquidator - Enter BDG20 to get $20 off orders of $200+ through Jan 22 at 11:59pm
TicketNetwork - Enter TNTIX to get $10 off orders of $300+
Get your tickets now:
By month: April - May - June - July - August - September - October
More Boston Red Sox Tickets:
Ticket Discount Codes:
TicketLiquidator - Enter BDG20 to get $20 off orders of $200+ through Jan 22 at 11:59pm
TicketNetwork - Enter TNTIX to get $10 off orders of $300+
Fenway Park Seating Chart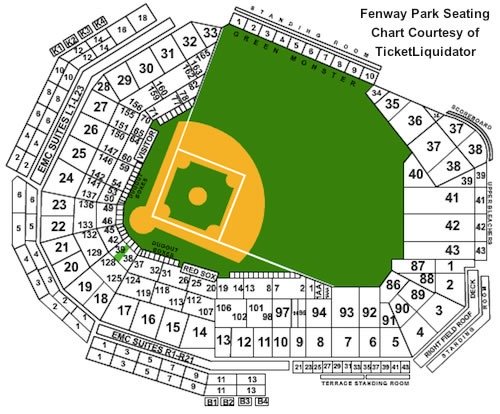 Where to Stay near Red Sox Games at Boston's Fenway Park
If you're coming to a Red Sox game, spend the night or the weekend at one of the nearby hotels, such as the hip Verb Hotel, directly across the street from Fenway Park: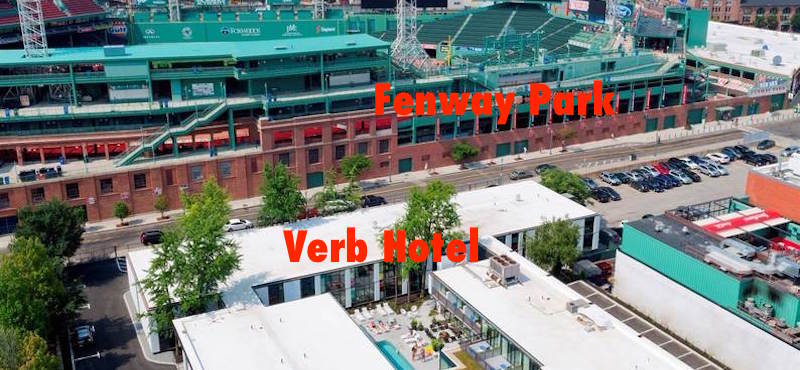 More top hotels near Fenway Park:
How to Get to Red Sox Games at Fenway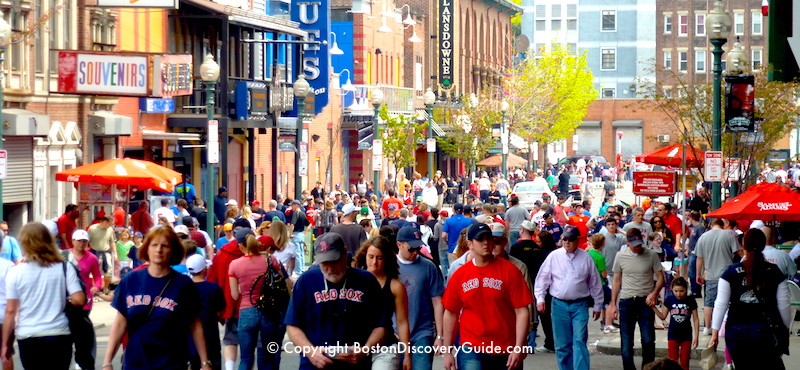 By subway: Green Line B or C/Kenmore
By train: Commuter Rail Worcester Line/Yawkey
By foot: Fenway Park's central Boston location means you can get there easily by walking, especially from the Fenway and Back Bay neighborhoods
By taxi: The area around Fenway Park gets congested before and after games. Bostin Insider Tip: Take a cab to a nearby location, such as Eastern Standard Restaurant on Commonwealth Ave, and walk the final few blocks to the ball park.
By car: Parking near Fenway Park is a hassle, and also expensive. If you don't mind paying $45-$55, you can check out garages and lots near Fenway
When the Red Sox are Away: Concerts at Fenway Park
When the Red Sox are out of town, Fenway Park hosts some of the biggest concerts of the summer. Don't miss the chance to enjoy top acts when America's most famous ball park transforms into a concert stage: