Day trips from Boston give you a wonderful opportunity to explore our beautiful New England countryside, visit other exciting cities, and experience some of America's most historic sites.
Here's a small sample of what you can do on day or weekend getaways from Boston:
Experience the magnificent beauty of the New England countryside and coastal areas
Discover charming villages and small towns as you see brilliant fall foliage at its peak
Explore sites memorialized in literature and American Revolutionary War history
Have fun on nearby ski slopes and gorgeous sandy beaches
Visit other exciting towns and cities - and even make a day trip by plane to see Niagara Falls
Planning weekend getaways and day trips from Boston to the Pilgrims' Plimouth Plantation, sizzling New York City, "Witch Capital" Salem, enchanting Boston Harbor Islands, coastal Newport, historic Concord, and other iconic destinations is easy.
To get to these destinations, you don't need to have your own car. You can choose from a variety of options: luxury all-inclusive tours, the convenience of public transportation, the freedom of a rental car, the fun of a cruise boat.
Planning one or two day trips and New England weekend getaways as part of your Boston visit lets you experience the best of history, beauty, and adventure as close as an hour away!
Top Photo: Cape Cod at sunset - Photo credit: Benjamin Suter/Unsplash
Boston Discovery Guide is a reader-supported publication. When you buy through our links, we may earn a commission at no additional cost for you. Learn more
---
Provincetown & Cape Cod - Easy Day Trip from Boston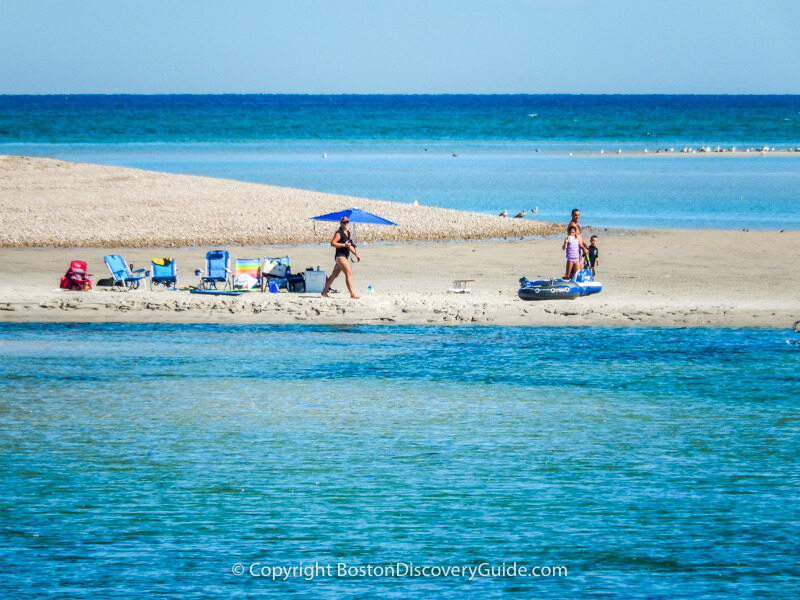 Looking for a fast and easy way to go from Boston to Provincetown on the outer end of Cape Cod?
Take the Provincetown Fast Ferry from Boston's centrally located Long Wharf, next to the New England Aquarium. You'll be stepping off the ferry in Provincetown in only 90 minutes.
Whether you stay for just a day or a long weekend, the fast ferry puts Provincetown's wonderful art galleries, boutiques, scenic beaches, and acclaimed restaurants within easy reach from Boston.
Find out more about spending a day or a weekend in Provincetown and the Cape
Get Your Provincetown Fast Ferry Tickets Online - One-Way or Round Trip
---
Stellwagen Bank - Whale Watching Cruises
Whale watching trips give you a unique glimpse of the rich marine world just beyond Boston's doorstep.
High-speed boats and catamarans whisk you out to Stellwagen Bank, a protected marine sanctuary 25 miles east of the city, with marine biologists on board as your tour guide for Boston's most popular cruise.
Once you reach the sanctuary, you'll fascinating view of whales, dolphins, sea birds, and other marine life in their native habitat.
Book your whale watching cruise now
More about the best Boston whale watching cruises
---
MetroWest Breweries Day Tour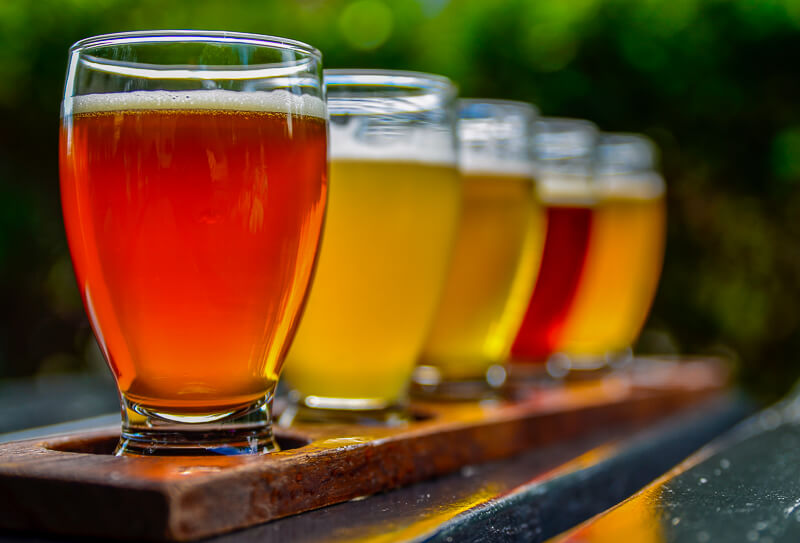 Boston has been a beer town ever since the Puritans arrived with their barrels of brew, and today dozens of microbreweries are creating a huge variety of handcrafted beers with unique local flavors.
The MetroWest Breweries Tour lets you experience the best of the best.
This guided bus tour from downtown Boston takes you on a fantastic tour to four of the most interesting and unique craft breweries west of the city where you'll sample up to 16 locally crafted beers, get an insider's look at Massachusetts' vibrant brewery scene, and learn about what makes them unique.
You'll enjoy a lunch paired with the perfect beer while your guide keeps you entertained with interactive beer "lessons." This is a 21+ experience.
Find out more & book this tour
---
New England Fall Foliage Tours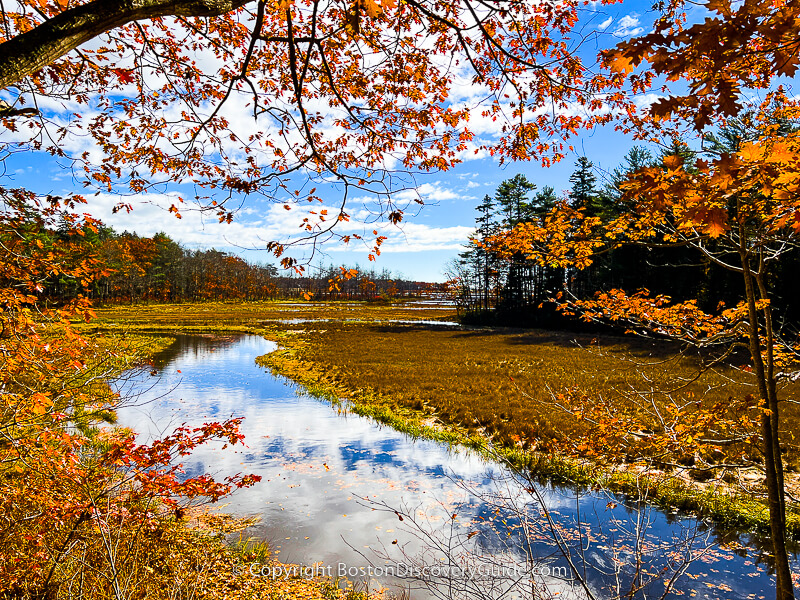 Fall foliage tours from Boston take you to see brilliantly colored leaves in some of the most beautiful parts of the New England countryside near the city.
On these popular 1-day tours on comfortable coaches, you get to enjoy the spectacular scenery, take as many photos as you please, and explore selected locations, depending on which tour you choose.
More Fall Foliage Tours for You to Consider
---
Day Trip to Nantucket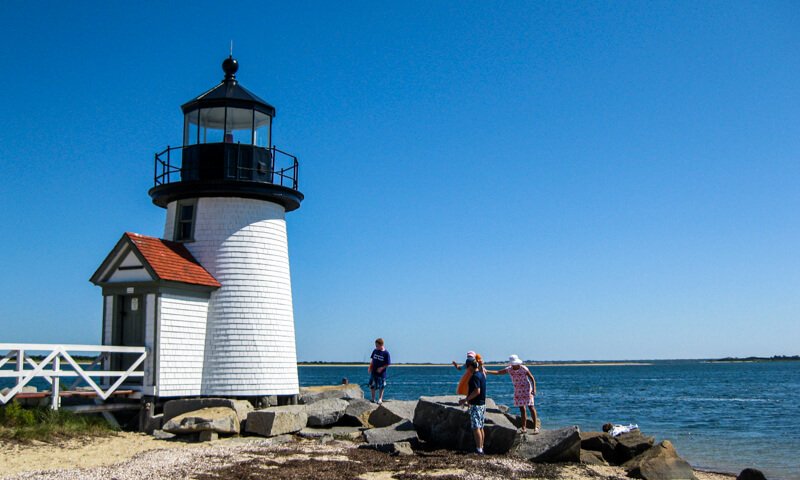 Once the whaling capital of the world, Nantucket Island is now known for its beautiful sandy beaches, charming gray-shingled cottages framed with colorful flowers, and iconic lighthouse.
The easiest way to visit from Boston is to join a small-group day trip. You'll be picked up at your downtown Boston hotel and driven to Hyannis on Cape Cod, where you'll board the fast ferry to Nantucket.
Once you arrive, spend your day as you please: rent a bike and explore or relax on the beach, feast on fresh seafood, visit the Whaling Museum, and shop in the island's superb boutiques.
At the end of the day, relax on your trip by ferry and minibus back to Boston.
Get your ticket for the Nantucket day trip
Revolutionary War Sites in Lexington & Concord, MA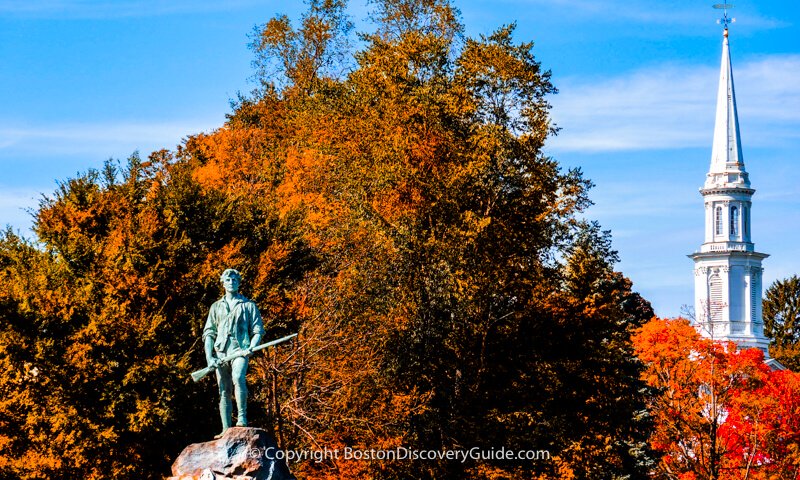 Lexington and Concord, made famous by Paul Revere's ride and the first battles of the American Revolution, lie just outside of Boston, and Cambridge, home to Harvard University is just across the Charles River.
To see these special historic places as well as Harvard and Boston's most important sights, join the full-day Boston Historic Bus Tour with Revolutionary War Sites.
Only have half a day? The Boston History Tour of Cambridge, Concord, and Lexington takes you along the Battle Trail where Minutemen fought British troops on the first day of the American Revolution.
---
Day Trip to New York City from Boston - Shows, Broadway, Excitement!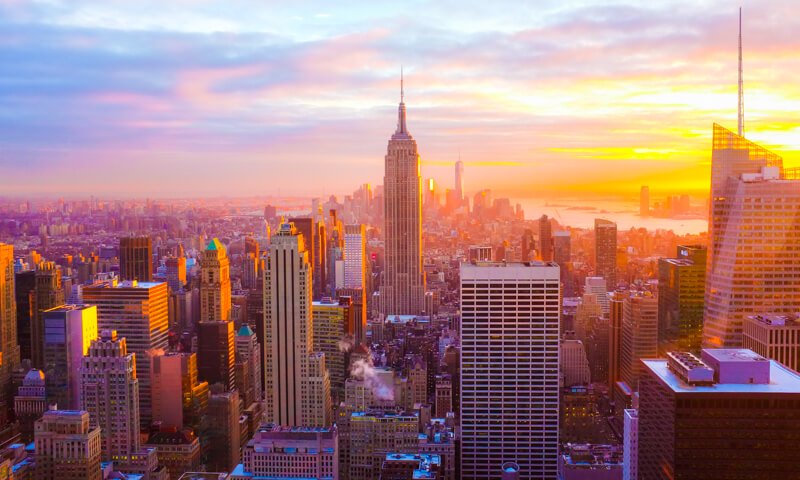 Possible as a day trip from Boston, but also a popular weekend getaway, New York City offers excitement, iconic sites, Broadway shows, great restaurants and hotels, and some of the best shopping in the world.
Learn about must-see New York tourist attractions from a native New Yorker
Find out how to get from Boston to New York
---
Salem - Witch Museums & Historic Sites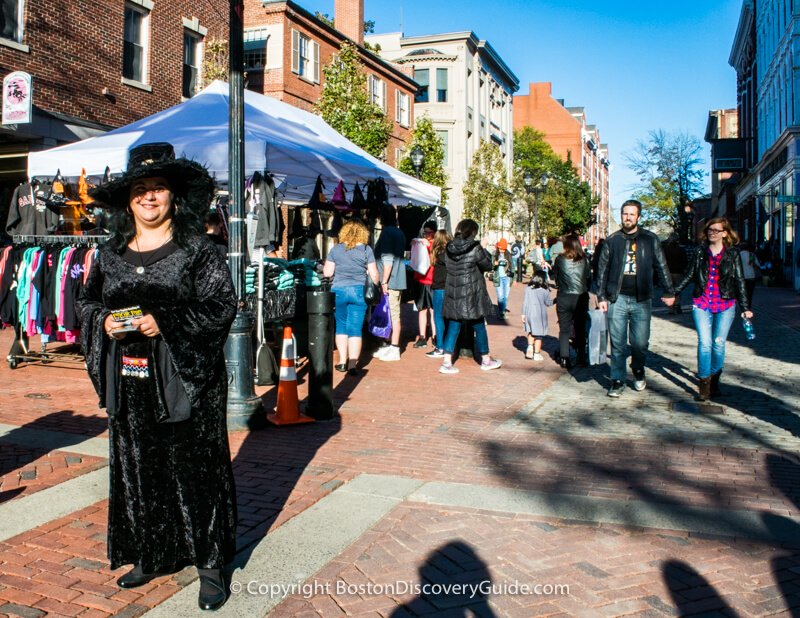 Salem Massachusetts, located about 1 hour north of Boston, is famous for its fascinating witch museums devoted to bringing to life the 17th century Salem Witch Trials, its many "haunted" tours, and month-long Halloween celebrations.
But you'll find lot more to do and see beyond the occult in this lovely small coastal city.
Explore the fascinating collections at Peabody Essex Museum, visit House of the Seven Gables made famous by American writer Nathaniel Hawthorne, and enjoy the gorgeous waterfront and excellent restaurants.
What if one day isn't enough? Check out Salem's historic inns.
Getting to Salem from Boston is easy - just hop on the Boston-to-Salem ferry at Long Wharf near Faneuil Marketplace and the New England Aquarium.
If you prefer, you can join a Guided Day Trip to Salem by Ferry with Witch Museum, which combines a guided portion by a guide with time at the end to explore on your own.
Find more things to do & see in Salem
Find out more about Halloween in Salem
---
Boston Beaches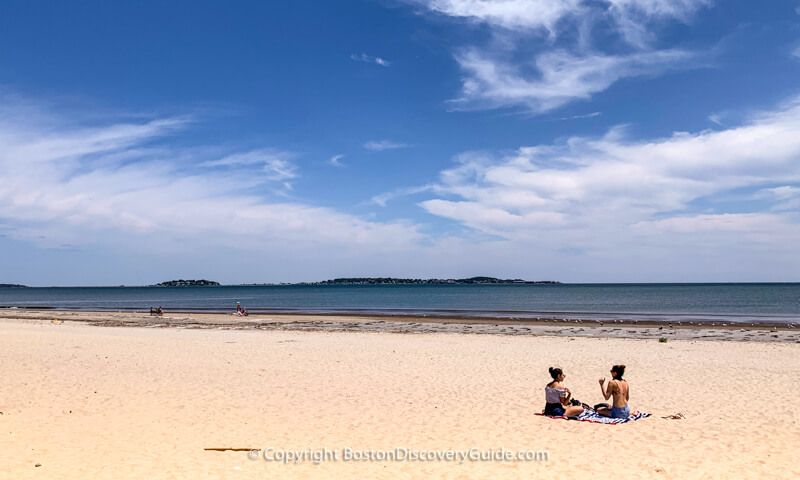 You can find a surprising number of nice beaches in or close to Boston - perfect for a day trip.
Even better, jump on a ferry and head to Provincetown, other Cape Cod destinations, or the Islands - Martha's Vineyard and Nantucket.
Where to find the best Boston beaches
Boston to Provincetown ferry service
---
Niagara Falls & Waterfall Cruise by Plane from Boston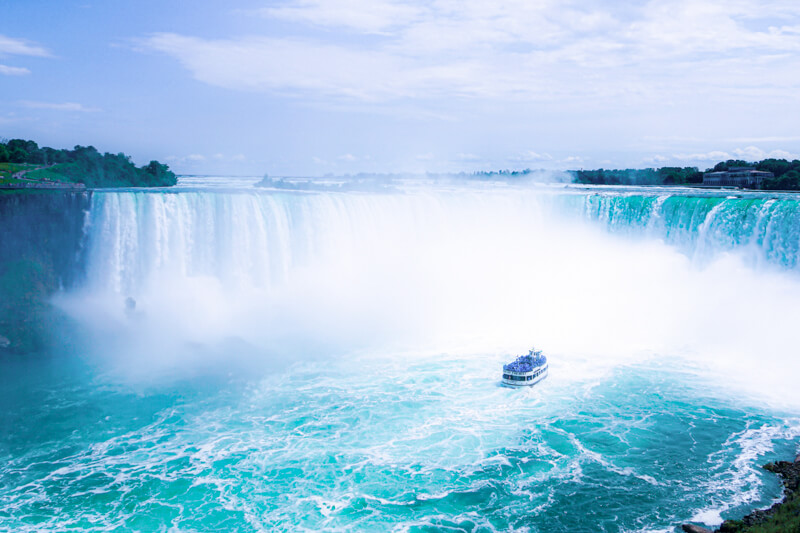 Try driving from Boston to Niagara Falls, and you'll discover it's a long, long car trip - about 11 hours each way, assuming you make a few stops for food, gas, and bathroom breaks.
But fortunately, there's a much better, much easier, and much faster way to experience this magnificent sight: a day trip by plane from Boston to Niagara Falls.
After a short 1-hour flight from Boston to the U.S. side of Niagara Falls, you'll get panoramic views of all three falls from an observation tower, close-up views from the Maid of the Mist sightseeing cruise, and a 2-course lunch.
You'll then have plenty of time for more sightseeing, a visit to a nearby museum, shopping, and even a visit to a casino before your plane whisks you back to Boston after a memorable day at one of the most famous attractions in the U.S.
Find out more about this day trip to Niagara Falls
---
Newport, Rhode Island - Mansions, Beaches, Shopping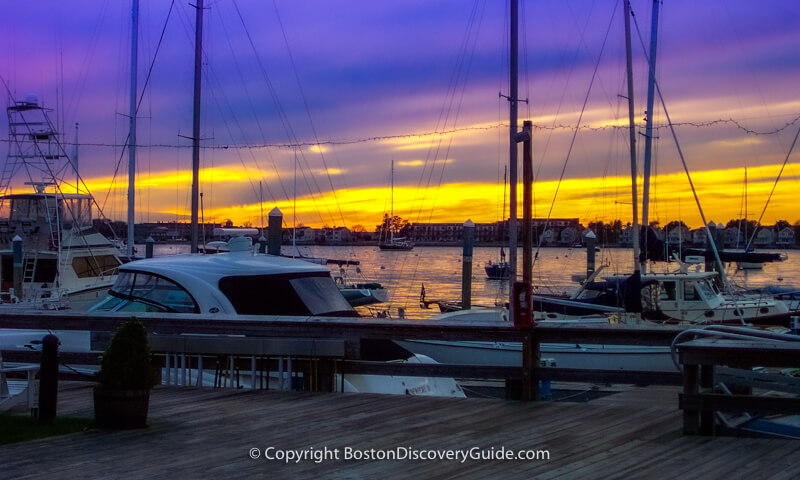 A glamorous destination ever since the gilded age, Newport lies just 60 miles south of Boston overlooking Narragansett Bay and the Atlantic Ocean.
Spectacular beaches, Cliff Walk, glamorous mansions, appealing boutiques, and historic sites are just a few of the attractions. Come for a day trip, spend the weekend, or visit lavishly decorated mansions at Christmas.
Find out about the best Newport attractions
More ways to see Newport
---
Martha's Vineyard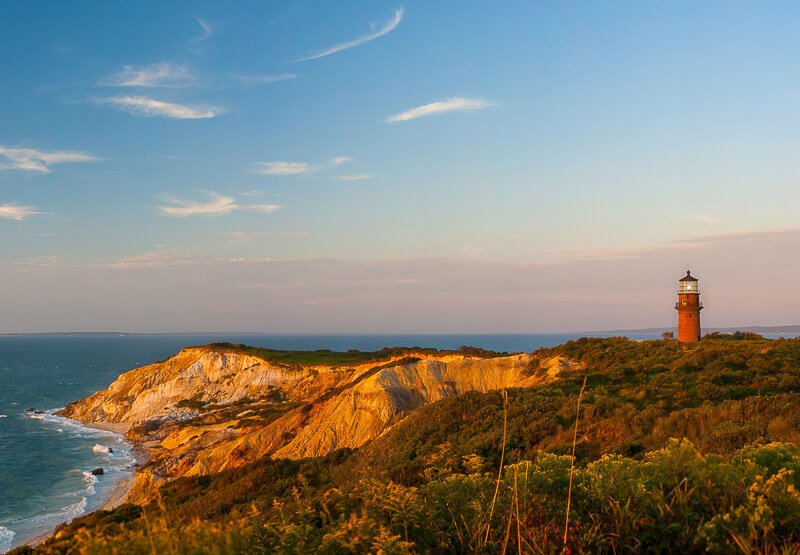 The island of Martha's Vineyard lies just to the south of Boston but it's another world filled with beautiful secluded beaches, rugged cliffs, and quaint villages such as Edgartown and Oak Bluffs.
The easiest way to get here is to join a day trip by mini-coach and ferry from Boston. Once you're on the island, rent a bicycle or jeep and explore on your own, or choose an optional tour.
There's so much to see and do here! Explore the beaches, catch the brass ring as you ride on one of the country's oldest carousels, sample fresh seafood at one of the island's many cafes and bistros, admire gingerbread-trimmed cottages and sea-side mansions, visit the many antique shops, art galleries, and boutiques.
Find out more about the day trip to Martha's Vineyard from Boston, and optional tour
---
Discount Shopping in Wrentham Village Outlets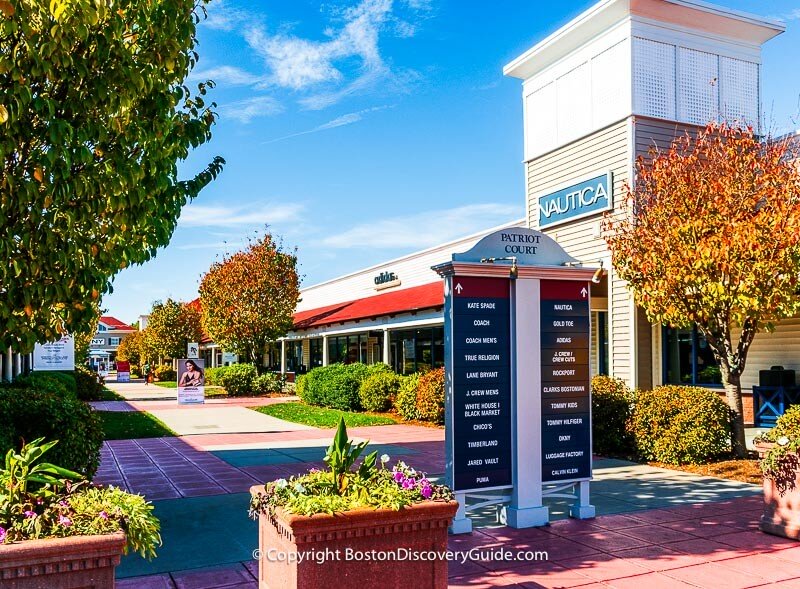 Wrentham Village Premium Outlets is where you can find the biggest discount shopping savings near Boston.
Located just 37 miles south of the city, this discount shopping mall is the biggest in Southern New England.
You get huge mark-downs, especially if you come during seasonal sales, but there's another bonus as well: no Massachusetts sales tax on clothing items priced under $175.
So if you live in a nearby state such as New York or Maine where you'd normally pay high state sales tax on clothes, shopping at Wrentham Outlets will save you even more!
Find out more about how to save at Wrentham Outlets
Book your round trip transportation to Wrentham Village - Currently not available
---
Plimouth Patuxent, Mayflower II, Situate Lighthouse, Adams Birthplace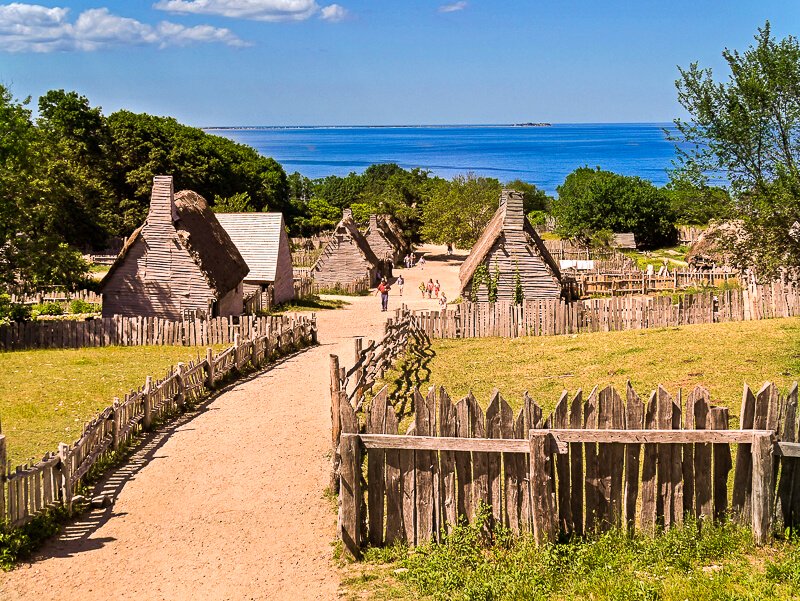 Plimouth Plantation transports you back to the 1620s and the first Pilgrim settlement in the New World, where the native Patuxet people were already in residence.
Skilled actors wearing historically authentic clothing bring to life the real people who made their homes here - Edward Winslow, Susanna Fuller White, William Bradford, and other English settlers and the native Wampanoag people (who are usually represented by people from the local Mashpee Wampanoag tribe, rather than actors) who made their survival possible.
Chat with them and ask them questions, and they'll tell you about their lives and culture as you explore this re-created 17th village overlooking the water.
The easiest way to get here from Boston is to join a tour, which takes you along the New England coastline where you'll stop at the homeplace of two presidents, visit the Scituate Lighthouse, and then proceed to Plymouth, where you'll visit Plymouth Rock, the Mayflower II, and Plimoth Patuxent.
Find out about the day trip to Plimouth Plantation from Boston
More Fun Ways to Visit Plymouth and Historic Plimouth Plantation
---
New England Ski Areas & Resorts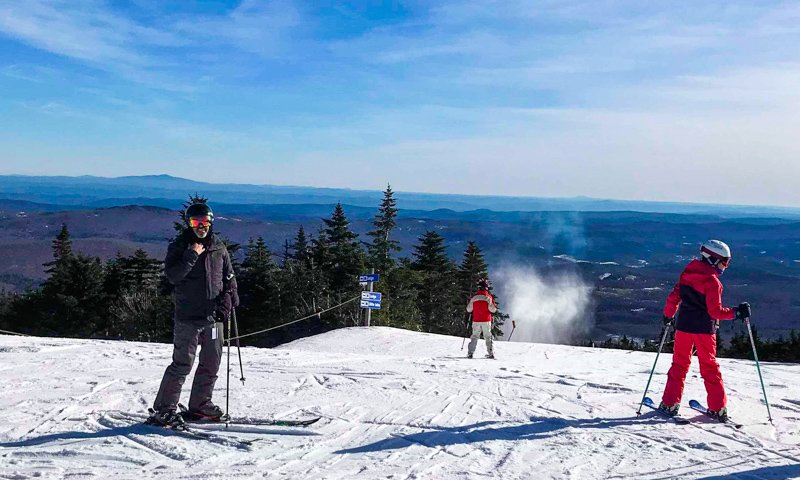 Friendly local slopes and fabulous New England ski resorts within easy reach of Boston welcome you for a day trip or ski weekend.
Best of all, you can visit at least a few New England ski areas where skiing season lasts more than 6 months.
Find out what makes New England winters fun!
Best Massachusetts ski areas near Boston
Complete guide to New England ski areas
Castle Island - Historic Fort, Beaches, Sullys, & More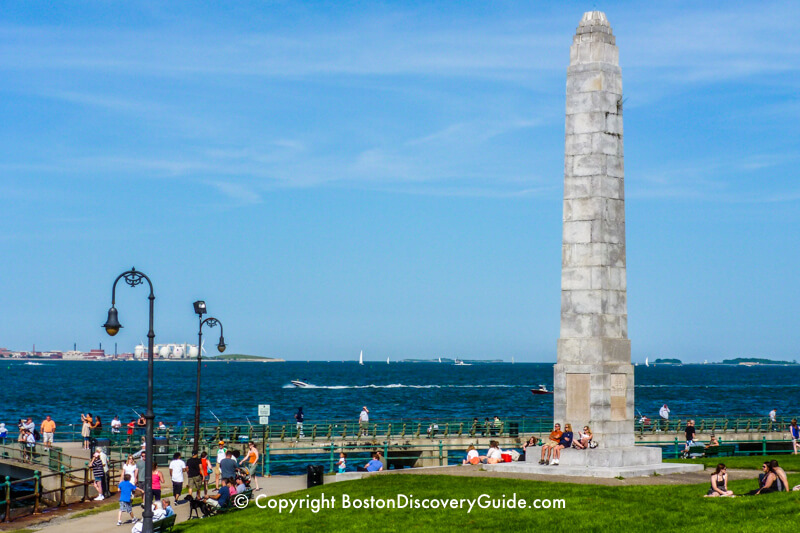 Once an actual island, but now connected to the mainland after a strait was filled in 1891, Castle Island anchors Pleasure Bay Beach and is home to historic Fort Independence, a nice beach, and Sully's, famous for its hot dogs, lobster rolls, fried clam strips, and ice cream.
Castle Island also provides a perfect spot for watching the USS Constitution make her annual July 4th turn-around cruise and give a 21-gun salute to independence.
---
Concord, Massachusetts: Walden Pond, American Revolution Sites, Little Women Home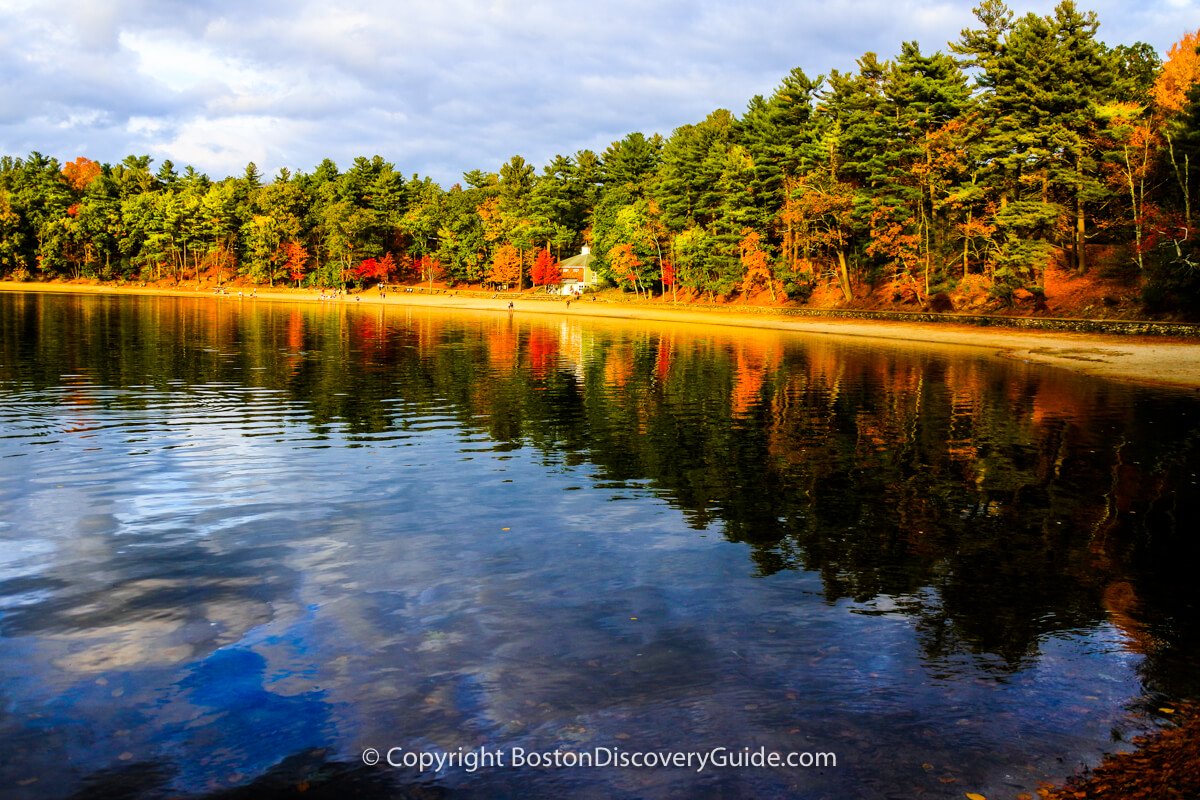 Bucolic Concord is home to famous sites in American Revolutionary War history, along with authentic Colonial architecture, quaint village shops, and wonderful restaurants.
But in addition to the American Revolutionary War sites, Concord offers a lot more to explore: the childhood home of Little Women author Louisa May Alcott, Thoreau's Walden Pond, and Sleepy Hollow Cemetery.
Explore Concord's & Lexington's top attractions on this day trip from Boston
Find out more about what to do & see in Concord
---
Boston Harbor Islands - Explore Another World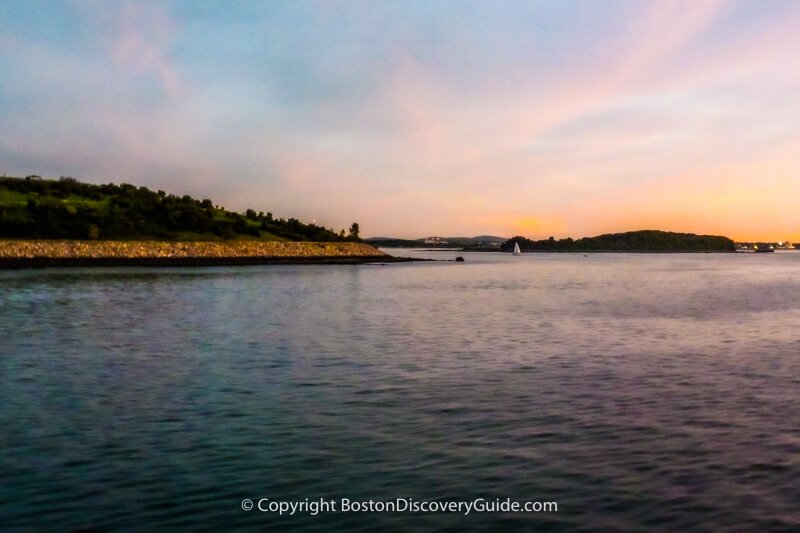 Board the ferry from downtown to the Boston Harbor Islands, and 15 minutes later you'll arrive in a different world.
Rich with beauty, fascinating sea life and birds, and evocative history, the Harbor Islands make up Boston's largest park. Spend a day exploring, or set up camp for the weekend.
Top activities to enjoy on the Boston Harbor Islands
---
---
More Fun Ways to See Boston