Day Trips from Boston
Explore New England - and beyond
Day trips from Boston give you a wonderful opportunity to explore our beautiful New England countryside, visit other exciting cities, and experience some of America's most historic sites.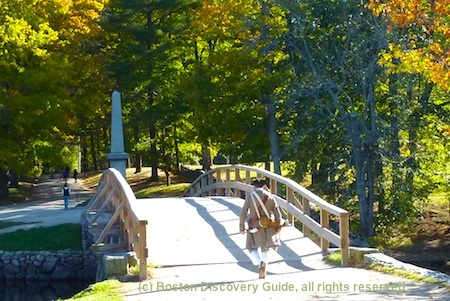 Day trips to Concord may include a visit to Old North Bridge, site of a Revolutionary War battle
Here's a small sample of what you can do on day or weekend getaways from Boston:
Experience the magnificent beauty of the New England countryside and coastal areas
Discover charming villages and small towns
Explore sites memorialized in literature and American Revolutionary War history
Have fun on nearby ski slopes and gorgeous sandy beaches
Visit other exciting cities
Planning weekend getaways and day trips from Boston to the Pilgrims' Plimouth Plantation, sizzling New York City, "Witch Capital" Salem, enchanting Boston Harbor Islands, coastal Newport, historic Concord, and other iconic destinations is easy.
To get to these destinations, you don't need to have your own car. You can choose from a variety of options: luxury all-inclusive tours, the convenience of public transportation, the freedom of a rental car, the fun of a cruise boat.
Planning one or two day trips and New England weekend getaways as part of your Boston visit lets you experience history, beauty, and adventure as close as an hour away.
Best Day Trips and Weekend Getaways from Boston
Revolutionary War Sites and Walden Pond in Concord, MA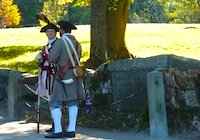 Bucolic Concord is home to famous sites in American Revolutionary War history, along with authentic Colonial architecture and quaint village shops. But Concord offers a lot more: the childhood home of Little Women author Louisa May Alcott, Thoreau's Walden Pond, and Sleepy Hollow Cemetery.
Find out more about things to do in Concord


Pilgrim Settlement at Plimouth Plantation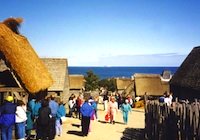 Plimouth Plantation transports you back to the 1620s and the first Pilgrim settlement in the New World. Skilled actors bring to life the real people who made their homes here - Edward Winslow, Susanna Fuller White, William Bradford - and the Wampanoags who made their survival possible.
Find out how to use your GoBoston Card to get free admission to the top Plymouth attractions, including Plimouth Plantation, the Mayflower II, and a 1-hour walking tour of Plymouth.
Return to Top - Day Trips from Boston
Stellwagen Bank - Whale Watching Cruises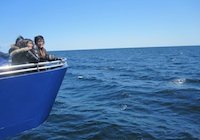 Whale watching trips give you a unique glimpse of the rich marine world just beyond Boston's doorstep. High-speed boats and catamarans whisk you out to Stellwagen Bank 25 miles east of the city, with marine biologists on board as your tour guide for Boston's most popular cruise.
More about the best Boston whale watching cruises


New York City - Shows, Famous Sites, Excitement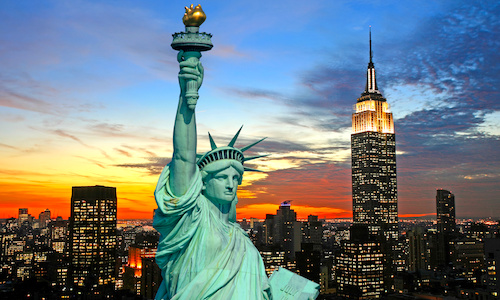 Possible as a day trip from Boston, but even better for a weekend getaway, New York City offers excitement, iconic sites, Broadway shows, great restaurants and hotels, and some of the best shopping in the world.
Find out how to get from Boston to New York
Learn about must-see New York tourist attractions from a native New Yorker


Newport, Rhode Island - Mansions, Beaches, Shopping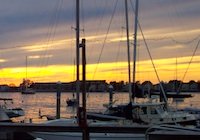 A glamorous destination ever since the gilded age, Newport lies just 60 miles south of Boston overlooking Narragansett Bay and the Atlantic Ocean. Spectacular beaches, glamorous mansions, appealing boutiques, and historic sites are just a few of the attractions. Come for a day trip, or spend the weekend.
Find out about the best Newport attractions


GoBoston Card

51 ways to save up to 55%

On attractions, tours, cruises

CityPASS

5 top attractions in 9 days

47% savings
Salem Massachusetts - Witches and Treasures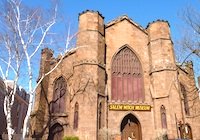 Salem, renowned for witch museums and month-long Halloween celebrations, also boasts the highly regarded Peabody Essex Museum, House of the Seven Gables, historic inns, gorgeous waterfront, and excellent restaurants.
More about Halloween in Salem
Check out Salem hotels for a weekend stay
Find out about the best luxury motorcoach tours of Salem
Find out how to get free admission to top Salem attractions with a Boston discount card


Boston Harbor Islands - Explore Another World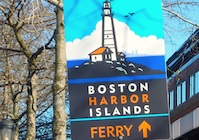 Board the ferry from downtown to the Boston Harbor Islands, and 15 minutes later you'll arrive in a different world. Rich with beauty, fascinating sea life and birds, and evocative history, the Harbor Islands make up Boston's largest park. Spend a day exploring, or set up camp for the weekend.
Top activities to enjoy on the Boston Harbor Islands


Dazzling New England Ski Areas and Resorts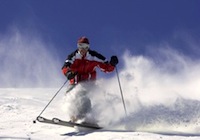 Friendly local slopes and fabulous New England ski resorts within easy reach of Boston welcome you for a day trip or ski weekend. Best of all, you can visit at least a few New England ski areas where skiing season lasts more than 6 months. Find out what makes New England winters fun!
- Best Massachusetts ski areas near Boston
- Complete guide to New England ski areas
- Top New England ski vacation resorts
Best Beaches near Boston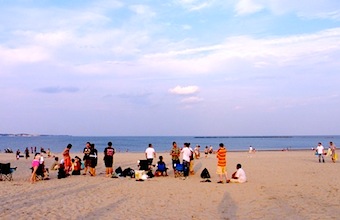 You can find a surprising number of nice beaches in or close to Boston - perfect for a day trip. Even better, jump on a ferry and head to Provincetown, other Cape Cod destinations, or the Islands - Martha's Vineyard and Nantucket.
- Where to find the best Boston beaches
- Boston to Provincetown ferry service
Planning a Longer Trip? Cruise from Boston to . . .
Boston Tourism and Discovery Guide > Day Trips from Boston