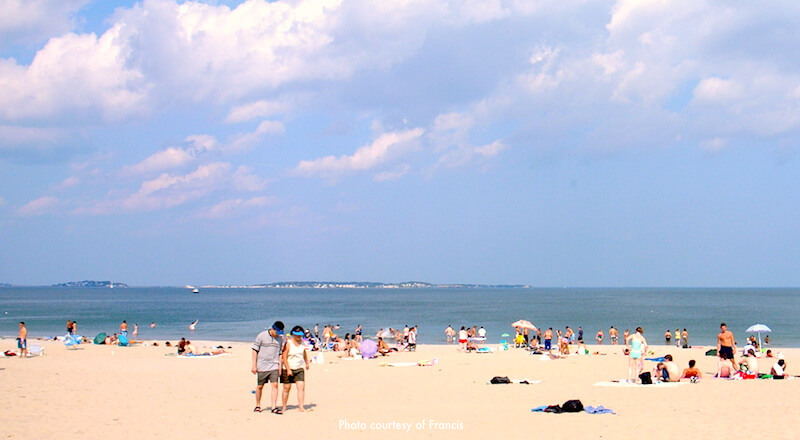 Boston beaches provide wonderful escapes from the city without the need to actually leave it - but they fall into the "hidden secrets" category because Cape Cod beaches, Nantucket, and Martha's Vineyard are so much better known.
True, these Boston beaches may not rival the justly-famous beaches on Cape Cod, Martha's Vineyard, or Nantucket, nor are they as beautiful as Crane's Beach in Ipswich, the rugged beaches in Gloucester, or ocean-front beaches in nearby New Hampshire, Maine, or Rhode Island.
However, if you want a place to swim, feel sand between your toes, and relax while soaking up some sun without leaving the city, you'll find a lot to love at these convenient city beaches.
Plus, they offer something that those more famous beaches do not: you can get to them easily and quickly from Boston. Hop on the "T" (Boston's subway), bus, or ferry, and you'll be lying on a blanket on the sand in well under an hour
Here's a roundup of the best, what they offer, and how to reach them on public transportation from Boston.