Getting Around Boston on Public Transportation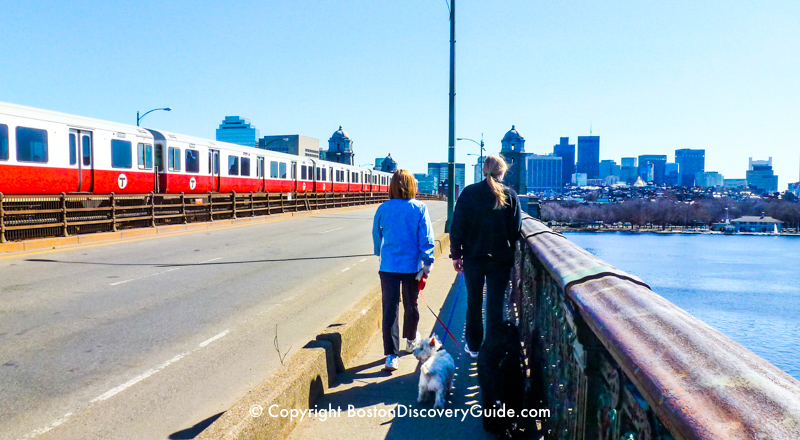 Getting around Boston on public transportation saves you time, stress, and money.
If you're planning to visit the city, you'll like how cheap and convenient getting around here can be - if you leave your car at home.
Boston's most popular public transportation options include the subway (usually called the "T"), bus, commuter rail, water taxis, and ferries, all under the management/regulatory umbrella of the Massachusetts Bay Transportation Authority (MBTA).
If you're here just for a visit, you're most likely to use the T and water taxis, plus several other ways of getting around: rental cars, land taxis, Boston's bike-share program ("Hubway"), city tour trolleys, and of course the easiest and cheapest of all: walking.
Boston's compact size means you can walk to most tourist, cultural, and entertainment destinations in less time than retrieving your car from a hotel parking lot would require - not to speak of the hassle of navigating through Boston traffic and then finding and paying dearly for parking near your destination!
Guide to Boston's Public Transportation, Maps, Luggage Storage, & More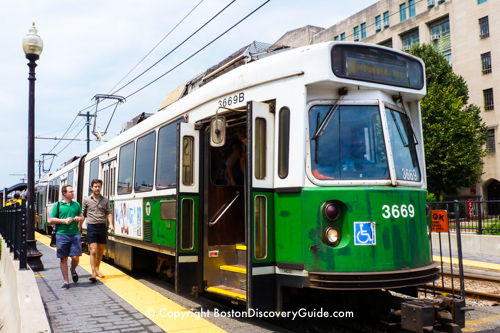 You easily reach almost all of the city's biggest attractions by T, including Fenway Park and TD Garden. Be sure to check out the affordable Visitors Weekly Pass, which gives you a great deal ... More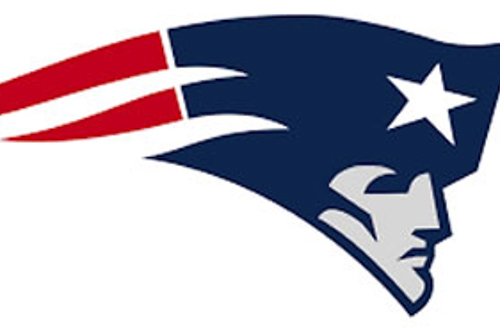 Need to get from Boston to Gillette Stadium in Foxborough? Find out how to take the Patriot Train for New England Patriots games . . . plus other options for getting to the stadium when the train isn't running. ... More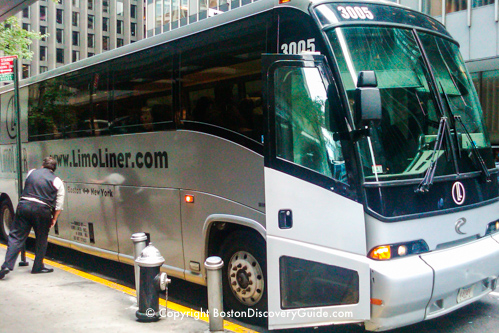 Bus companies offer ultra-competitive rates and service options ranging from luxury to no-frills. And don't forget about Amtrak / Acela as well as cheap flights to New York's airports. ... More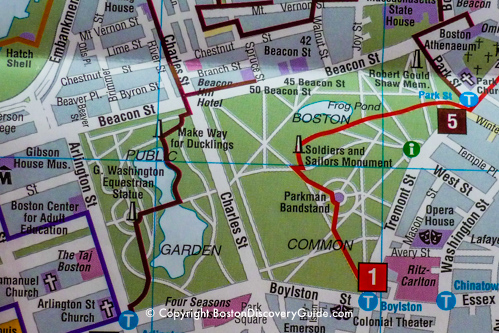 Whether you use Boston public transportation or some other means of getting around the city, you'll need GPS or a map. Find our recommendations for the best free map ... More
---
Fun Ways to Explore Boston
More Ways to Get Around Boston
If you're visiting Boston and looking for convenient ways to get around the city to see popular tourist attractions, or you're here on a cruise layover and are looking for shore excursions, consider these popular options: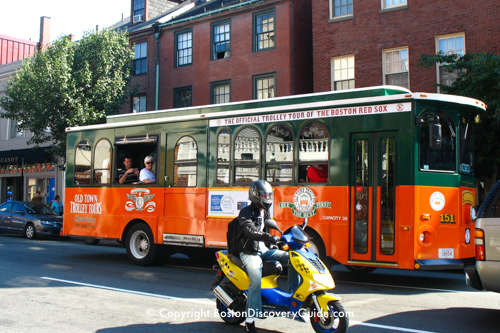 Want to combine a sightseeing tour with the chance to explore on your own? ... More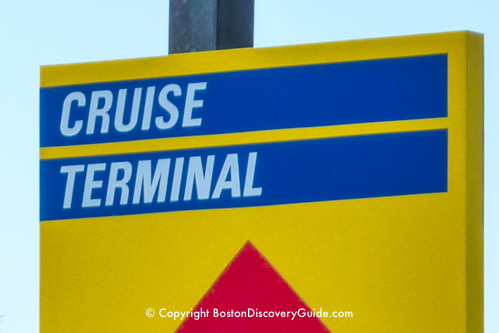 In Boston for a shore excursion? Here are several to consider ... More
Need to Park in Boston?
RV Parking near Boston
We get numerous questions about this - so here they are, along with our answers:
More about Where to Store Luggage in Boston
Have a Boston layover for just a few hours or a day, and want to sightsee without your luggage? Here are the best storage options, depending on where you are:
The easiest form of transportation around Boston is on foot.
Try these self-guided walking tours:
---
Questions & Answers about Shopping in Boston
More to See & Do in Boston