Planning a trip to Boston?
Take a look at the Black Friday deals and sales on offer for Boston travel, and scoop up savings of up to 30% or more through Thanksgiving weekend.
Similar special deals days such as Small Business Saturday and Cyber Monday follow right after Black Friday and may give you more chances to save.
Black Friday for 2023 on Friday, November 25. Cyber Monday is on November 27.
Some of the sales last several days or even more than a week, and may start up to a week before Thanksgiving this year.
Here's a round-up of some of the best Black Friday and Cyber Monday deals for saving on travel to Paris - and many other locales.
Keep checking back, because we post more great savings as they get revealed.
Top photo: Boston skyline across the Charles River, (c) Boston Discovery Guide
Boston Discovery Guide is a reader-supported publication. When you buy through our links, we may earn a commission at no additional cost for you. Learn more
---
Black Friday Deals for Boston Harbor Cruises
Save 25% on Classic Harbor Line's highly-rated Boston Harbor cruises on the Northern Lights, Yacht Manhattan, and Adirondack III when you book between November 24 and 30.*
Use this link to bring up the cruise calendars for 2023 and 2024. Scroll through each month to find your preferred dates and click to see the available cruises for that day.
Enter promo code BFBDG25 when booking to get your 25% discount.
Don't miss this fantastic deal on Boston's most popular Harbor cruises!
*Excludes private event cruises and specialty holiday cruises such as Valentine's Day, July 4th, New Year's Eve, etc.
---
Black Friday Discounts of Up to 50% from Get Your Guide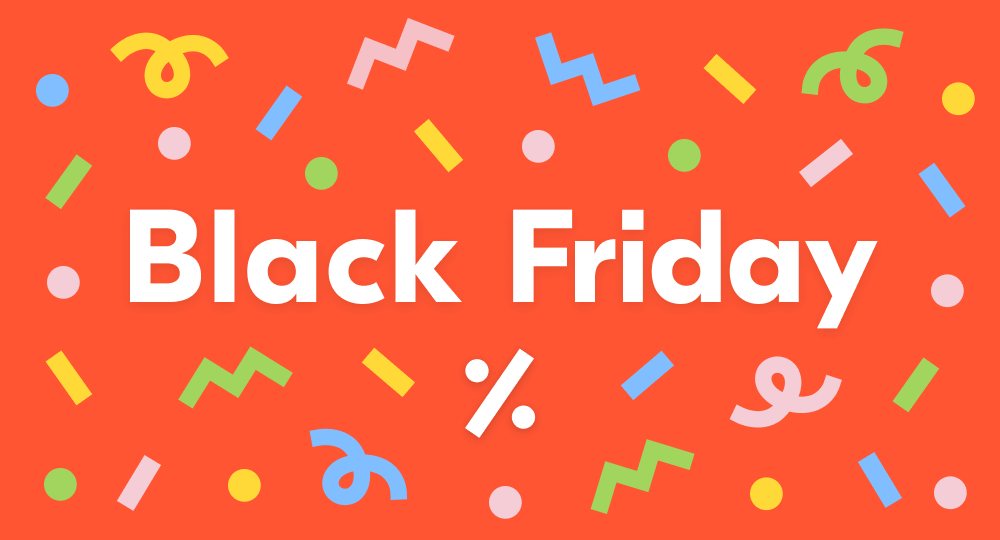 GetYourGuide.com's Black Friday deal saves you up to 50% on selected Boston tours, cruises, day trips, and other fantastic experiences.
To see the deals for Boston, simply go to the Black Friday Deals page, and enter Boston in the search bar at the top.
Don't miss this chance to save big on your next travel adventures!
---
Black Friday Deals from Booking.com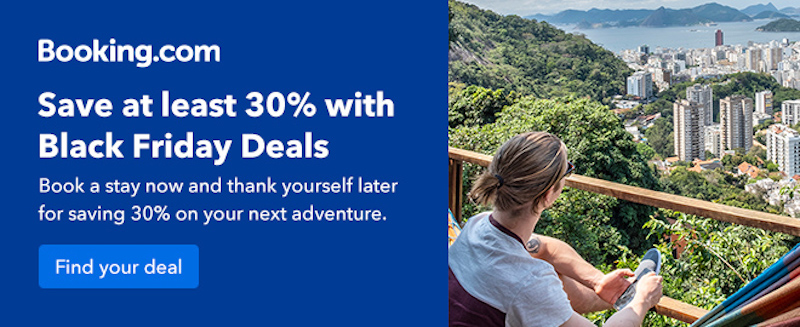 Booking.com's Black Friday deal saves you a phenomenal 30% or more off select hotels and apartments in Paris and other destinations. Look for last-minute savings and deals, or book farther in advance.
Here's how it works: Book your hotel or apartment between November 16 through 10am CET November 29. Stay anytime up to and including December 31, 2024 of next year, which is a fantastic deal AND one of the most generously long usage periods we've seen.
(If you're in the US, 10am CET is 4am EST (Boston) and even earlier in other US time zones - so book your stay by November 28 to be safe!)
How to get Booking.com's Black Friday discount: To receive the 30% and higher savings, you must make your reservations through the Booking.com Black Friday deals page, which will show you all the fantastic deals available for the location where you want to stay.
All you have to do is go to the booking page, enter your destination and travel dates, and you'll see the travel deals. Don't wait to book because the best properties in the top locations will fill up fast.
And don't forget - your savings on these deals will be at least 30%!
The fine print from Booking.com: Minimum 30% saving available on new accommodation bookings at participating properties indicated by the "Black Friday Deals" badge on the search results and room selection pages. Saving varies depending on the destination country, a full breakdown of discounts is detailed below: at least 40% saving on properties in Asia and Oceania; and at least 30% saving elsewhere. Bookings must be made before 10:00 am CET on 29/11/23 for stays with check-in from 16/11/23 and check-out on or before 31/12/24. Saving applies to the cost of room only (excluding any extras, additional fees or taxes). If you make any changes to your booking you may lose your savings and be liable for the full amount. Saving cannot be used in conjunction with any other promotions. Room rates labelled "Partner Offer" are excluded from this promotion. This offer is provided by the participating property and subject to availability.
---
Black Friday Deals from Hotels.com

Hotels.com's Black Friday deal offers you savings of 30% or more off select properties in Boston and other U.S. cities (plus other places around the world).
Best of all, most offer free cancellation, which means you can lock in savings right now with no risk if your plans change later.
To see the special savings deals for Boston, enter "Boston, Massachusetts" and your dates into the search bar.
Hotel rates in Boston have soared recently - so these extra Black Friday savings make travel more affordable.
---
Black Friday Sales at Amazon

Black Friday sales at Amazon.com range from good to phenomenal. And they're starting earlier than ever this year - and with deeper discounts!
The fastest way to find Amazon's deals on what you want is to go to the Black Friday deals page and enter what you're looking for in the search box at the top.
For example, let's say you want to block out most of the noise from your flight when traveling to and from Boston but still enjoy fantastic audio quality while listening to music. Just enter wireless noise-canceling headphones into the search box, and you'll see a page of deals, with Black Friday Deals at the top.
But you can also just scroll down the page to see what's available, or click on one of the product category icons at the top.
Amazon's Black Friday discounts and deals typically start on the Friday before Thanksgiving and run through Black Friday, the day after Thanksgiving - but this year, they're offering Early Black Friday Deals starting right now!
---
Black Friday Deals from CheapOAir
Get Black Friday/Cyber Monday savings at CheapOAir.com on their already-low prices when you use the code FLIGHT40 at checkout when booking flights.
How much can you save on flights with CheapOAir.com? Up to $35.
Here's how to do it: Book Your Trip and at checkout, enter FLIGHT40 to save on flights.
More Special Deals & Savings from CheapOAir
- Cyber Monday Deals - Save up to $40 on flights by using promo code CMONDAY40 - Book Now!
- Travel Tuesday Deals - Save up to $35 on flights by using promo code TRAVELT35 when you book by December 7 - Book Now!
Another Great Deal from CheapOAir
Exclusive Car Deals - Save on your rental car now! Save up to $10 with promo code CAR10 through 12/31 - Book Now!
---
Why You Can Save BIG on Black Friday and Cyber Monday
If you're not from the U.S., you may be wondering: What exactly is Black Friday? Or Cyber Monday? And how does Thanksgiving come into play?
In short, Black Friday is the day after the American Thanksgiving holiday (the 4th Thursday in November) when shoppers traditionally flood into retail stores (or browse online) to start holiday shopping.
To compete for customers, retailers offer big discounts on Black Friday - but many merchants now extend the sales throughout all of the week. Online vendors vie for shoppers with their own large discounts on Cyber Monday, the first day of the following week - but as part of the general grab for customers, online sales start well before Thanksgiving as well.
Bottom line? Over the past couple of decades, Black Friday and Cyber Monday have become the most important sales period of the year for savvy shoppers as brands around the world have started offering the discounts.
---
More Articles about Boston Tours & Sightseeing