Not surprisingly, Boston's Theatre District hotels include some of the most glamourous and trendy places to stay in the city.
When you're coming to Boston to see a show in the Theatre District, these hotels put you right in the center of the action.
If you're looking for a sophisticated ambiance close to the theaters, many fine restaurants and bars, and Boston's liveliest nightlife, these hotels deliver a great performance.
Since Boston is quite compact, you'll also be close to the Common, the historic Freedom Trail, the sizzling Downtown Waterfront, and most other top attractions.
Choices range from 5-star luxury to glam to affordable - so whatever your budget, you can find the perfect hotel right in the middle of the action.
Take a look - and then make your reservations!
Boston Insider Tip: Theatre District Hotel Locations
Boston's Theatre District stretches along an L-shaped area Boylston and Tremont Streets, and Washington and Stuart Streets (check the hotel map below in case this doesn't make sense).
All of our recommended hotels cluster within a block or two of at least one theater - and none are much more than a 5-minute walk from all of the theaters.
And just as an FYI, the Theatre District overlaps with both Chinatown and the area along Washington Street known as Downtown Crossing - so mixed in among the theaters and hotels are lots of terrific restaurants, wine bars, coffee shops/bakeries, stores, and residences, making this one of Boston's liveliest neighborhoods.
See schedules and get tickets for Theatre District shows
Top photo: Theaters along Washington Street
Marriott Moxy Hotel in Boston's Theatre District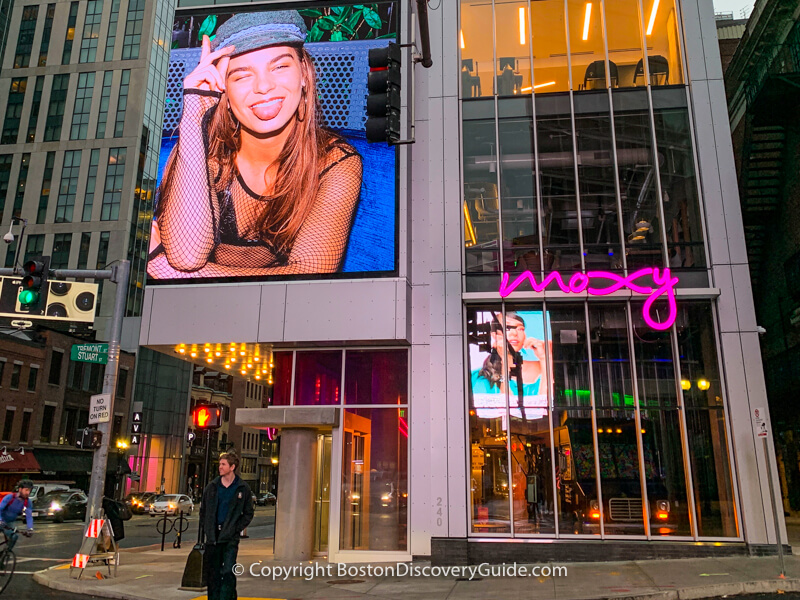 240 Tremont Street, Theatre District
From its neon sign and enormous electronic billboard to the food truck housing a photo booth in the lobby to the free welcome cocktail offered to guests, Marriott's new Moxy Hotel in Boston's Theatre District exudes a fun and welcoming vibe just one block away from Boston Common.
The 24-story micro-hotel next to the Wilbur Theatre and across the street from the Wang and Shubert Theaters offers 340 small guest rooms, many with spectacular views, affordable rates, a fitness room, and even foosball in Bar Moxy on the ground floor. Special guest-only bonus: The Mezz, an indoor year-round rooftop lounge with fantastic views of the Common and the Massachusetts State House.
Find cheapest rates plus reviews on Trip Advisor
Compare with other Theatre District Hotels
W Hotel Boston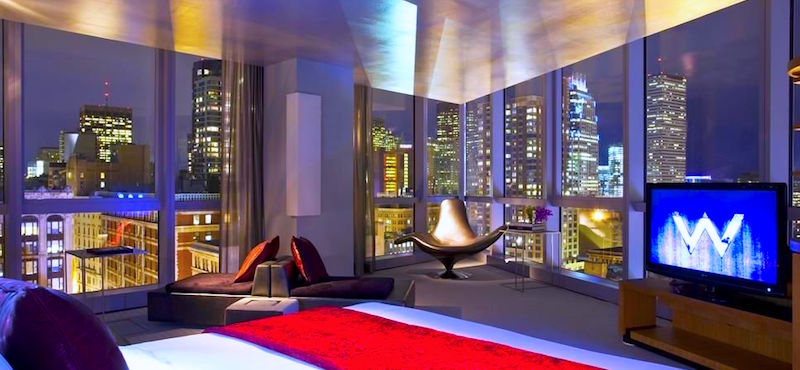 The W Hotel Boston brings glamour and glitz to the heart of the Theatre District.
If you're looking for a non-traditional ambiance, you'll love the exciting colors and trendy design.
Ask for an upper-floor room overlooking Boston Common for spectacular views.
Close to the Wang, Shubert, and Wilbur Theaters, and the Charles Playhouse, and about a 2-minute walk to Shakespeare on the Common in the summer.
Revere Hotel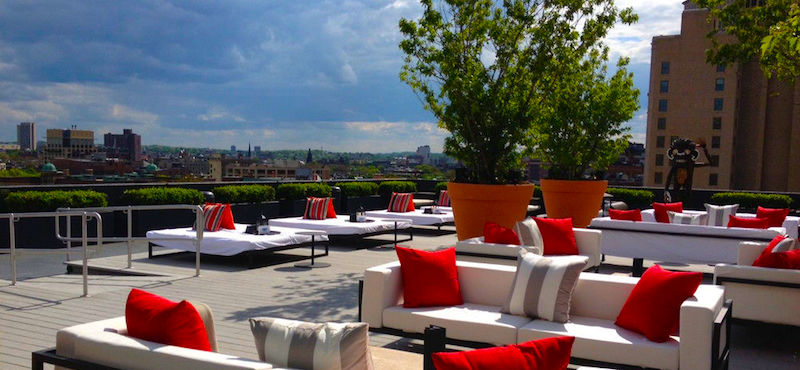 The Revere Hotel boasts a super location at the edge of the Theatre District and Back Bay, only 2 blocks from the Public Garden.
You'll love the rooftop terrace, private balconies, glass-enclosed swimming pool, and the lively Emerald Lounge.
The Revere's nicely appointed 356 guest rooms and suites tend to be larger than at many comparable downtown Boston hotels, making it popular with families.
The Revere is close to the Wang, Shubert, and Wilbur Theaters, and the Charles Playhouse. The Cutler Majestic and Colonial Theatre are just a block further away.
Godfrey Hotel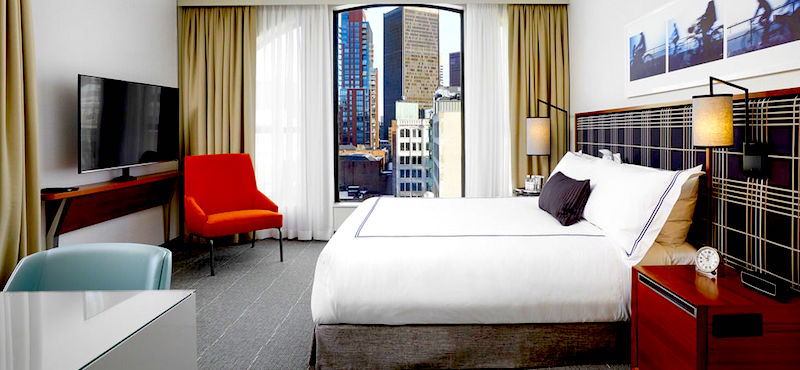 The Godfrey Hotel, a glamorous 4-star jewel located on Washington Street in the midst of theaters, restaurants, and clubs, gives you a bird's eye view of this lively part of Boston.
You'll enjoy being able to walk everywhere in just a few minutes - although with all the luxury touches including Frette linens and complimentary high-speed WiFi, you may want to stay in.
Check out the special deals when booking - you'll usually find some good ones.
Courtyard by Marriott Boston Downtown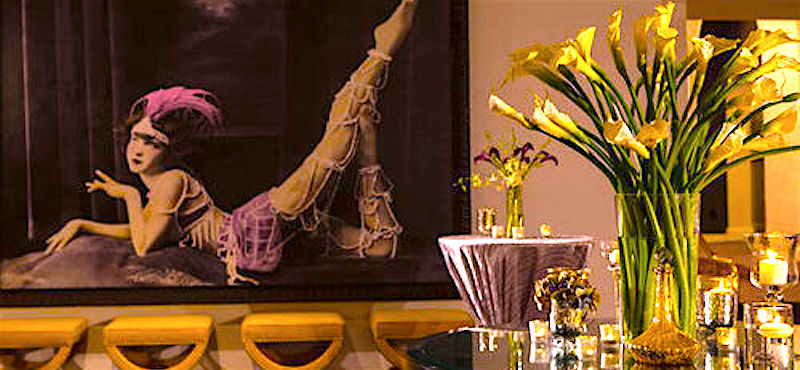 If you're looking for an affordable hotel in the Theatre District, check out the reasonably priced Courtyard Boston Tremont Hotel.
You get almost exactly the same location as the much pricier (and trendier) W Hotel up the street, and usually significantly cheaper rates.
And if you're looking for lively nightlife, the Royale and Underbar in the building's lower level couldn't get much closer. A dramatic lobby and free wifi add to the attractions.
Close to the Wang, Shubert, and Wilbur Theaters, and the Charles Playhouse.
Hyatt Regency Boston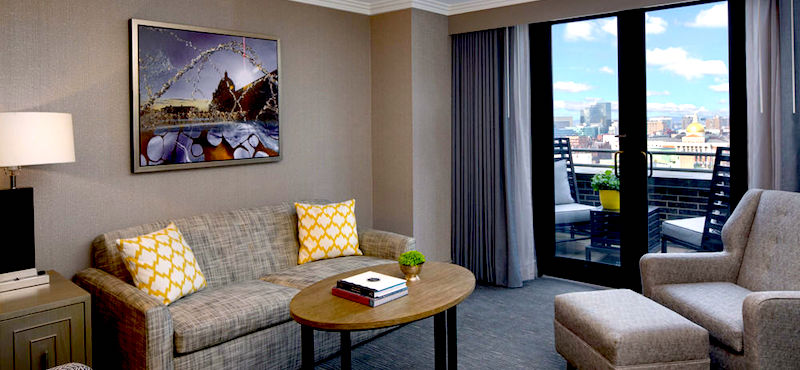 Close to a cluster of theaters and performance spaces along Washington Street, the Hyatt Regency offers a great location for theater fans.
An indoor pool helps you keep fit. There is an on-site restaurant, but you'll also find a huge variety of terrific restaurants of all types in the surrounding blocks.
The Hyatt Regency focuses on the business travel sector during the week - so look for money-saving packages and specials on the weekends.
Also one of the most convenient downtown hotels near Boston nightlife venues.
Close to the Opera House, Paramount Center, and Modern Theatre.
More Hotels in Boston's Theatre District
Ritz-Carlton Boston Common
Boston's 5-star Ritz-Carlton overlooks Boston Common and offers the fine amenities and top service you'd expect.
You can expect quiet but sumptuous luxury and plenty of special touches to make you feel at home in your room or suite.
Close to the Opera House, Paramount Center, and the Modern, Cutler Majestic, and Colonial Theatres.
---
Boston Park Plaza Hotel & Towers
The Park Plaza's lavish lobby rivals Boston's most ornate theaters for grandeur.
Choose a small, relatively inexpensive room - or one of the grand suites - you'll find something here for every budget.
Close to the Wang, Shubert, and Wilbur Theaters, and the Charles Playhouse, with the Colonial Theatre and Cutler Majestic also nearby.
---
Four Seasons Boston
Superb service and a spectacular location overlooking the Public Garden make the 5-star Four Seasons the favorite Boston luxury hotel of many business and leisure travelers.
There's a nice indoor pool, fitness area, terrific on-site dining.
The Four Seasons Boston is close to the Wang, Shubert, and Wilbur Theaters, and the Charles Playhouse, with the Colonial Theatre and Cutler Majestic also nearby.
---
Doubletree Hotel Boston
The Doubletree Hotel sits a bit beyond the center of the Theatre District, but its affordable rates make it popular with business travelers who want a convenient Downtown Boston hotel and savvy leisure travelers looking for a bargain near the theaters.
The Doubletree is close to the Wang, Shubert, and Wilbur Theaters, and the Charles Playhouse.
---
Found Hotel (formerly Milner Hotel)
The 64-room Found Hotel on the edge of the Theatre District is also close to Boston Common and the Public Garden as well as tranquil Bay Village.
Closest theaters: The Wang, Shubert, and Wilbur Theaters, and the Charles Playhouse.
---
Boston Hotel Map
Enter your travel dates to see hotels available rooms and get accurate rates.
More Boston hotels: All Boston Hotels - Newest Hotels - Deals & Discounts - Theatre District Hotels - Boston Marathon - Hotels with Fireplaces - Seaport/CruisePort Hotels - New Year's Eve Packages - Inexpensive Hotels - Discount Hotels - Back Bay Hotels - Hotels near Fireworks - Hotels with Outdoor Pools - Faneuil Market Hotels - Valentine's Day Packages - Downtown Boston - Park & Fly - Airport Hotels - Waterfront - Seaport - Historic Downtown - Suburban Hotels - Fenway Park Hotels - TD Garden Hotels - Gillette Stadium Hotels - Financial District
More Articles about Boston Hotels
Inexpensive Boston Hotels - Where to find cheap and discounted hotel rates in the pricey Boston hotel market
Boston Discount Hotels - Don't need fancy Italian linens or designer soaps in your hotel room? You'll find some real bargains at these hotels
Boston Logan Airport Hotels - Did you know you can save on rates by staying at the airport, only an 8-minute water taxi ride to Downtown Boston?
Fun Ways to See Boston
Need a Boston Hotel or Apartment?
Use this handy map from Booking.com to find the perfect place to stay. Just enter your dates to find what's available, see the best rates, and make your reservations.