Valentine's Day for 2019 falls on Thursday, February 14.
Whether you want to declare your love, wow your secret crush, or just have some memorable fun on Valentine's Day, you'll find plenty of Cupid-worthy Boston events and things to do taking place from Friday through Sunday.
Here are Boston Discovery Guide's recommendations for ways to celebrate ranging from romantic to silly, elaborate to simple - and everything in between!
Best of all, some are not just for Valentine's Day - they're perfect any time you're looking for romantic things to do in Boston.
If you're coming to Boston to celebrate Cupid's favorite day, either on the 14th or on some other February weekend, be sure to check out all the Valentine special packages offered by city hotels - you'll find some very sweet deals!
Special Valentine's Day Hotel Packages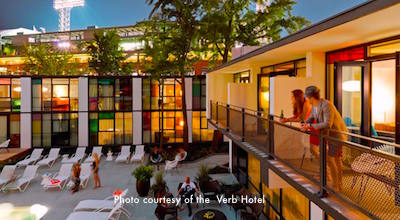 To make your Valentine's Day celebration extra-special by staying over in the city, check out the super savings packages offered by many of Boston's top hotels.
Opt for the "Lovers Rock" Valentine's Day package at Verb Hotel, "Be Mine in Beantown" at The Boxer, the "Romance Package" special at the Revere Boston, or the "Boston is for Lovers" package at the Midtown Boston Hotel - plus many more!
Find your dream Valentine Boston hotel package
Boston Harbor Special Valentine's Day Cruises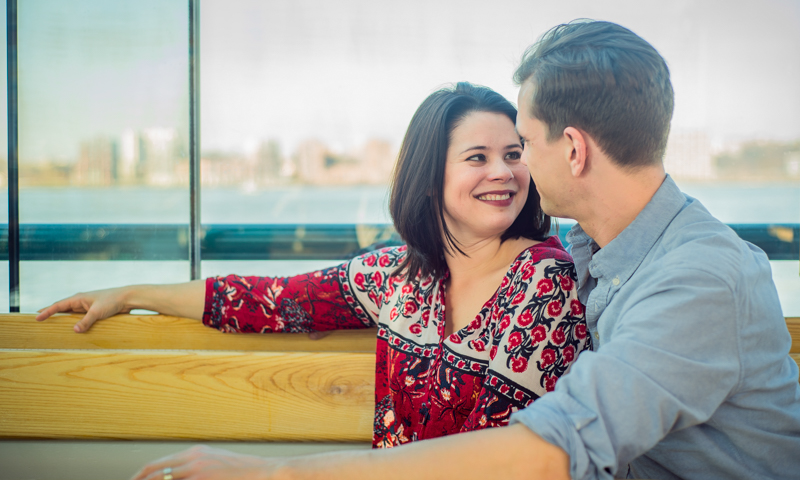 More Fun Cruises:
Starting in May:
Half-Price & Discount Tickets for Valentine's Day Events - 2019
Get half-price tickets for these top Boston events on Valentine's Day and Valentine's Day Weekend (February 14-17) - and have more to spend on flowers, dinner, and chocolates for your sweetie:
Say It with Chocolate (& Wine)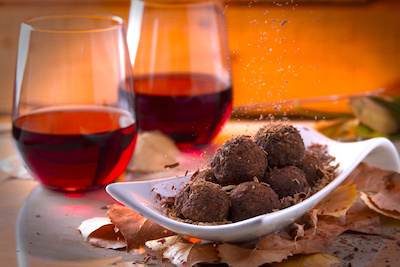 Express your love with chocolate ... and wine pairings, at the special "In Love with Wine and Chocolate" class and dinner offered by the Boston Wine School.
Dinner, fancy chocolates, and wine pairings . . . Valentine's Day celebrations don't get better than this!
When: Tuesday, February 14, 6:30pm-9:30pm
Where: Event held at Bottega Fiorentina, Coolidge Corner, Brookline
More Info: Boston Wine School website
CNY Parade, Dim Sum, & Ice Skating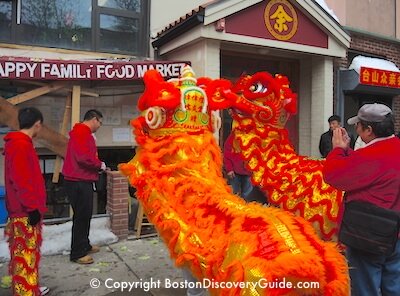 The big Chinese New Year Parade in Boston's Chinatown falls on Sunday, February 17 this year - so celebrate on the weekend after Valentine's Day with a non-traditional experience by watching the colorful Lion and Dragon Dances march up and down the streets.
Then head to your favorite Chinatown restaurant for dim sum (or check out our suggestions).
Mid-February weather is usually perfect for ice skating - so walk over to Boston Common (depending on where you go for dim sum, just a few blocks away at most) and take a spin on the ice. More about ice skating in Boston
Take your Valentine to a Show and Dinner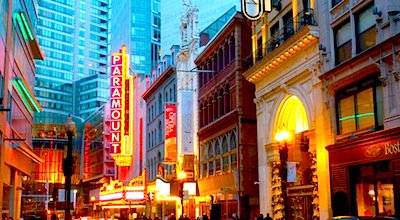 Shows and performances for February 14-17, 2019:
Ticket Discount Codes:
TicketLiquidator - Enter BDG20 to get $20 off orders of $200+ through Jan 22 at 11:59pm
TicketNetwork - Enter TNTIX to get $10 off orders of $300+
Find more Boston theater shows in February
Make reservations at a Boston Theatre District restaurant
---
Boston Theatre District Hotels
Find more Boston Theatre District hotels
Give a Unique Card or Gift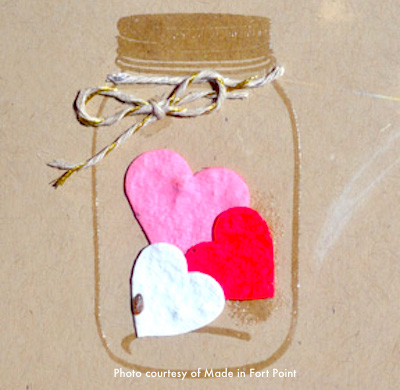 Need a unique card or gift for Valentine's Day?
Stop by the Made in Fort Point store (315 A Street) in the art-filled Fort Point neighborhood, where you'll find an assortment of art and other items such as jewelry, ceramics, books, wearables, lighting, and even furniture made by the neighborhood's artists and artisans.
While you are in Fort Point, explore some of the neighborhood's wonderful galleries, such as Society of Arts and Crafts (new location at 100 Pier 4 Boulevard at the corner of Seaport Ave), FPAC Gallery (300 Summer Street), Gallery at Atlantic Wharf (290 Congress Street), and Gallery at 249A (300 Summer Street).
Head for dinner at one of Fort Point's top chef-owned restaurants.
Go for a Romantic Dinner Cruise . . .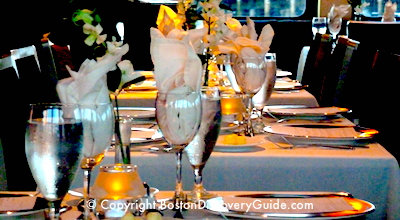 For a special romantic Valentine's Day dinner in a unique setting, go on one of the Boston Harbor dinner cruises offered by the Odyssey.
You'll love the gourmet dinner served in the elegant dining room. Sip Champagne, enjoy the live music, try out the dance floor, or just enjoy romantic moments as you gaze at spectacular nighttime views of the city skyline...and each other
Make your reservations for a special Boston Odyssey Dinner Cruise
. . . Or, Go on a Fun Boston Food Tour - Lots of Choices!
Where to Propose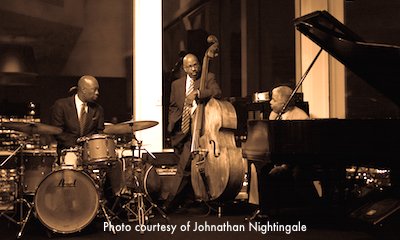 Ready to pop the big question?
Here are 3 romantic indoor venues to consider:
Photo courtesy of Johnathan Nightingale
Champagne Dinner Dance & Valentine's Brunch - 2019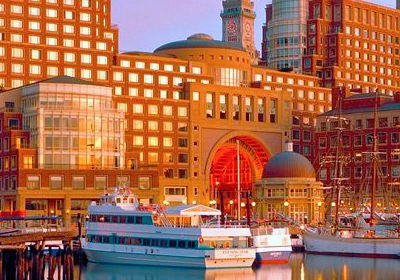 The Boston Wine Festival, underway from January through early April at the Boston Harbor Hotel, offers a special Champagne Dinner Dance on February 16 featuring live music, dancing, and incredible food matches with memorable Champagnes from Moet & Chandon.
Alternately, opt for the Valentine's Day Jazz Brunch on Sunday, February 17.
More info about the Wine Festival
More info about Valentine's Day events in Boston
Looking for Love? Where to Meet Someone Special in Boston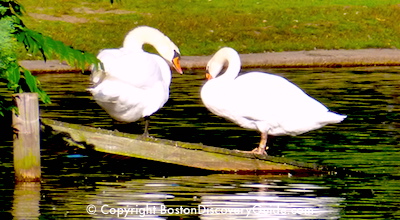 Here at Boston Discovery Guide, we regularly get emails from newcomers to the city who ask, "Where can you meet someone in Boston, outside of school/work/bars/online apps?"
As travel website publishers, this isn't exactly our area of expertise . . . but Valentine's Day provides the perfect excuse for offering a few suggestions. Of course, you should act on them before February 14th if you're trying to line up a date for Valentine's Day.
We can't guarantee you'll find love - but if you pick activities you enjoy, you're sure to have fun, become more familiar with Boston, and make a few new friends.
BDG's Suggestions for Where to Meet People in Boston
More Valentine's Day Weekend Events in Boston
More To See & Do in Boston - 2019
How to Save on Boston Hotels
Check out all our tips on how to find discounts, deals, and promo codes for Boston hotels. Whether you're looking for bargain accommodations or want to pay less for luxury, we'll show you How to Save on Hotels in Boston.
More about how to save on Boston hotels