Valentine's Day for 2019 falls on Thursday, February 14.
Whether you want to declare your love, wow your secret crush, or just have some memorable fun on Valentine's Day, you'll find plenty of Cupid-worthy Boston events and things to do taking place from Friday through Sunday.
Here are Boston Discovery Guide's recommendations for ways to celebrate ranging from romantic to silly, elaborate to simple - and everything in between!
Best of all, some are not just for Valentine's Day - they're perfect any time you're looking for romantic things to do in Boston.
If you're coming to Boston to celebrate Cupid's favorite day, either on the 14th or on some other February weekend, be sure to check out all the Valentine special packages offered by city hotels - you'll find some very sweet deals!
Boston Harbor Special Valentine's Day Cruises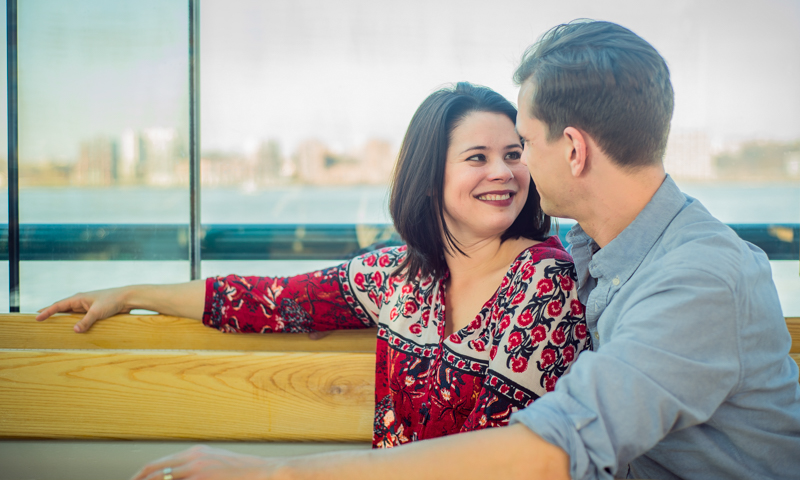 More Fun Cruises to Consider:
Celebrate with Chocolate Fondue at Sky Bar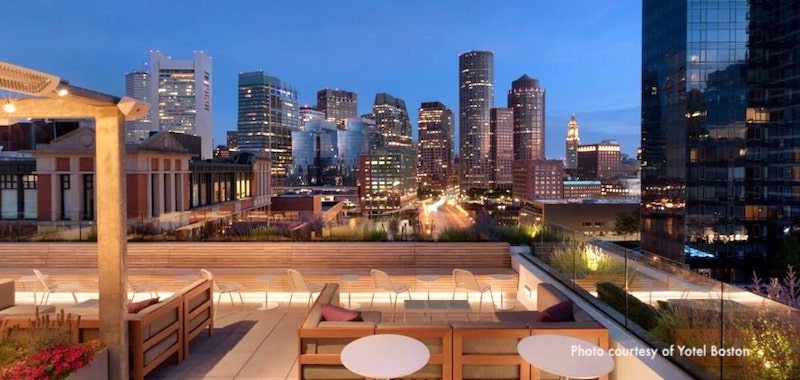 Looking for something out-of-the-box to do that involves chocolate? Head over to Sky Bar at Yotel Boston and order the Valentine's Day special Chocolate Fondue while you enjoy extraordinary skyline views from the terrace. Try the delicious cheese fondue for your main course - or share a few other tasty options such as the lobster and corn flatbread.
Where: Yotel Boston, 65 Seaport Blvd, Boston's Seaport District. Want to stay over? Check hotel rates
Half-Price & Discount Tickets for Valentine's Day Events - 2019
Get half-price tickets for these top Boston events on Valentine's Day and Valentine's Day Weekend (February 14-17) - and have more to spend on flowers, dinner, and chocolates for your sweetie:
Take your Valentine to a Show, Dinner, & Weekend in Boston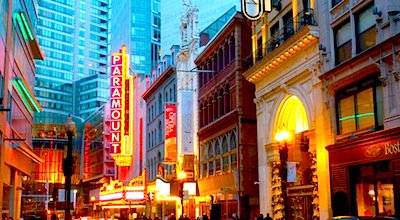 Shows and performances for February 13-17, 2019:
TicketLiquidator Discount Code - Enter TLWINTER to get $10 off orders of $250+
TicketNetwork Discount Code - Enter TNTIX to get $10 off orders of $300+

Find more Boston theater shows in February
Make reservations at a Boston Theatre District restaurant
---
Boston Theatre District Hotels
Enjoy your Boston performance or show experience to the fullest when you stay in one of the nearby Theatre District hotels, such as the hip and glamorous Revere Hotel: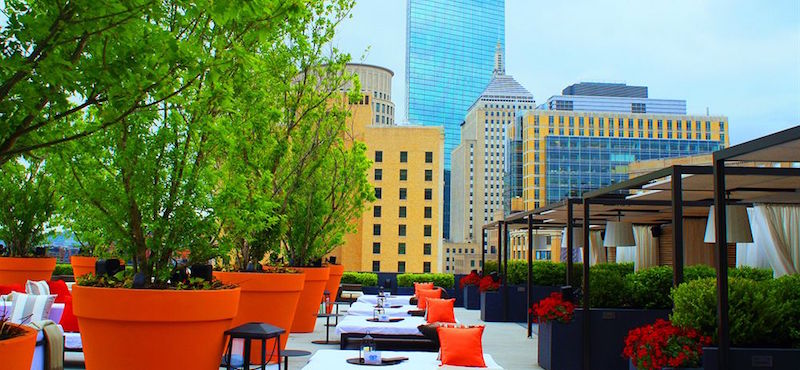 More top Theatre District hotels:
Check out more hotels in Boston's Theatre District
Find more Boston Theatre District hotels
Special Valentine's Day Hotel Packages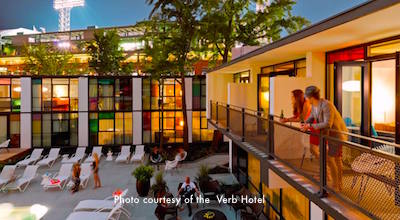 To make your Valentine's Day celebration extra-special by staying over in the city, check out the super savings packages offered by many of Boston's top hotels.
Opt for the "Lovers Rock" Valentine's Day package at Verb Hotel, "Be Mine in Beantown" at The Boxer, the "Romance Package" special at the Revere Boston, or the "Boston is for Lovers" package at the Midtown Boston Hotel - plus many more!
Find your dream Valentine Boston hotel package
CNY Parade, Dim Sum, & Ice Skating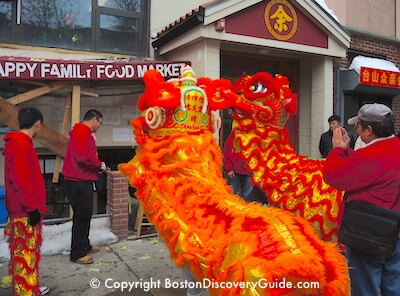 The big Chinese New Year Parade in Boston's Chinatown falls on Sunday, February 17 this year - so celebrate on the weekend after Valentine's Day with a non-traditional experience by watching the colorful Lion and Dragon Dances march up and down the streets.
Then head to your favorite Chinatown restaurant for dim sum (or check out our suggestions).
Mid-February weather is usually perfect for ice skating - so walk over to Boston Common (depending on where you go for dim sum, just a few blocks away at most) and take a spin on the ice. More about ice skating in Boston
Give a Unique Card or Gift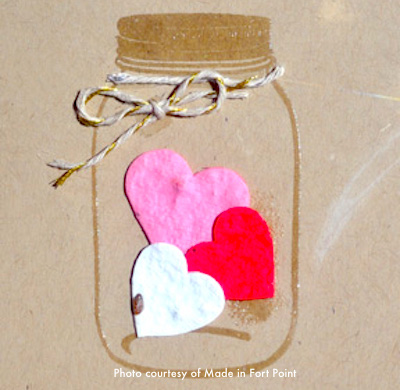 Need a unique card or gift for Valentine's Day?
Stop by the Made in Fort Point store (315 A Street) in the art-filled Fort Point neighborhood, where you'll find an assortment of art and other items such as jewelry, ceramics, books, wearables, lighting, and even furniture made by the neighborhood's artists and artisans.
While you are in Fort Point, explore some of the neighborhood's wonderful galleries, such as Society of Arts and Crafts (new location at 100 Pier 4 Boulevard at the corner of Seaport Ave), FPAC Gallery (300 Summer Street), Gallery at Atlantic Wharf (290 Congress Street), and Gallery at 249A (300 Summer Street).
Head for dinner at one of Fort Point's top chef-owned restaurants.
Go for a Romantic Dinner Cruise . . .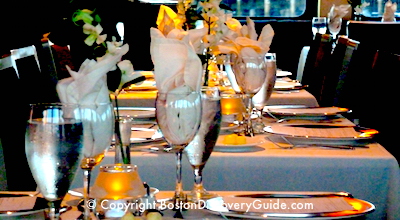 For a special romantic Valentine's Day dinner in a unique setting, go on one of the Boston Harbor dinner cruises offered by the Odyssey.
You'll love the gourmet dinner served in the elegant dining room. Sip Champagne, enjoy the live music, try out the dance floor, or just enjoy romantic moments as you gaze at spectacular nighttime views of the city skyline...and each other
Make your reservations for a special Boston Odyssey Dinner Cruise
. . . Or, Go on a Fun Boston Food Tour - Lots of Choices!
Where to Propose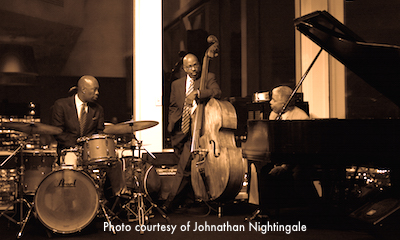 Ready to pop the big question?
Here are 3 romantic indoor venues to consider:
Parker's - Classically sumptuous restaurant at the Omni Parker House Hotel where Boston Cream Pie was invented and JFK proposed to Jackie. Stay at the hotel
Top of the Hub Lounge (shown in photo) - Spectacular views from the 52nd floor of the Prudential building and nightly jazz ensembles create the perfect romantic ambiance for your proposal. More
Bistro du Midi - Plush seating, romantic lighting, and an excellent selection of French wines and classic Mediterranean bistro cuisine will make you feel like you are in Paris, the City of Love. More about Bistro du Midi and other French restaurants in Boston
Photo courtesy of Johnathan Nightingale
Champagne Dinner Dance & Valentine's Brunch - 2019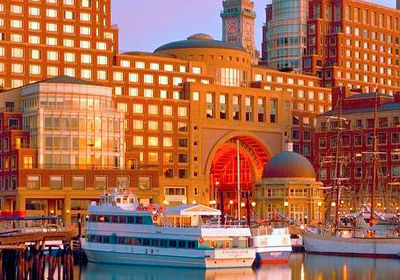 The Boston Wine Festival, underway from January through early April at the Boston Harbor Hotel, offers a special Champagne Dinner Dance on February 16 featuring live music, dancing, and incredible food matches with memorable Champagnes from Moet & Chandon.
Alternately, opt for the Valentine's Day Jazz Brunch on Sunday, February 17.
More info about the Wine Festival
More info about Valentine's Day events in Boston
Looking for Love? Where to Meet Someone Special in Boston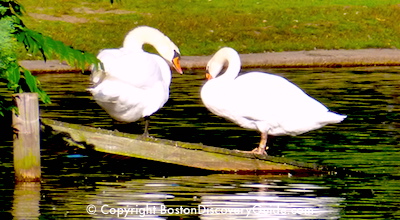 Here at Boston Discovery Guide, we regularly get emails from newcomers to the city who ask, "Where can you meet someone in Boston, outside of school/work/bars/online apps?"
As travel website publishers, this isn't exactly our area of expertise . . . but Valentine's Day provides the perfect excuse for offering a few suggestions. Of course, you should act on them before February 14th if you're trying to line up a date for Valentine's Day.
We can't guarantee you'll find love - but if you pick activities you enjoy, you're sure to have fun, become more familiar with Boston, and make a few new friends.
BDG's Suggestions for Where to Meet People in Boston
MFA First Fridays - Art, wine, tapas, music - February 7 and first Friday of every month, 6:00-9:30pm, ticket is free with museum admission ($25), 21+; cash bar and food for purchase - but best to get ticket in advance as they do sell out More info from Museum of Fine Arts
Meetups - Have an interest in something ... anything? Meetup.com lists groups for just about every interest you can imagine - for example: 20s Brunch Club, Davis Square Runners, Divorced and Dating, Boston Single Wine Tasters, Classic/Indie Movie Group, Beantown Gamers, Hey Siri: 'How Do I Make New Friends after College?' - and many, many more! Meetup.com is also a good way to find professional groups (especially if you work in tech) and volunteer organizations. Find out more on meetup.com
ICA Boston First Fridays - Art, DJs, live performances, gallery talks, complimentary drinks - February 7 and first Friday of most months, 5-10pm, $15 ticket includes museum admission, 21+; ICA's Water Cafe offers small plates and full bar More info from ICA Boston
Glass Fridays - Spend the last Friday evening (6:30-9:30pm) of each month in Diablo Glass School's flameworking studio learning how to make glass paperweights or beads, followed a glassblowing demo, wine, and socializing More info from Diablo School of Glass
Social Boston Sports - Bowling, dodgeball, basketball, skiing - there's something for everyone, plus fun special events. Costs varies by sport/event but are reasonable. More info from Social Boston Sports
Boston Ski & Sports Club - With 45,000+ participants each year, this is the largest sports club in the Boston area, organizing teams for everything from lacrosse to tennis to frisbee to indoor baseball, planning ski trips and other outings, and hosting social events. More info from Boston Ski and Sports Club
Boston Center for Adult Education - Classes in cooking, dance, computers, languages, art, and much, much more give you the chance to learn something new. Many are just one session in length - perfect for fitting into tight schedules. More info from BCAE
Gyms - Some Boston gyms are known as being more "social" than others - so if you want to get exercise, get in shape, take a class - and perhaps meet someone - visit several gyms to find the vibe that works for you.
More Valentine's Day Weekend Events in Boston
Casablanca and The Princess Bride - Find out if you and your love share the same passion for romantic classics - catch both of these films at the Brattle Theatre in Cambridge on February 13 and 14 - More
Valentine's Day Concerts at Berklee - Choose from 5 different concerts and performances featuring soul, jazz, blues, guitar, singers, and more. Admission ranges from free to $15. See the Berklee website for details: click on Events, and search for February 14.
Swing 101 - Want to do something different and fun? Learn the basics of Lindy and Swing dancing in classes held on Thursday, February 14 (and other dates/times) near Boston's North Station (and other Boston and Cambridge locations) at Boston Lindy Hop - no partner or previous experience necessary!
Valentines Day Party Singles Meetup - Want to maybe meet your valentine? Or at least have lots of fun? Sign up for a Boston-area Valentine's Day Party - or one of the other many meetups going on in and around Boston every day - great way to meet others and have fun! More: https://www.meetup.com/cities/us/ma/boston/
More To See & Do in Boston - 2019
How to Save on Boston Hotels
Check out all our tips on how to find discounts, deals, and promo codes for Boston hotels. Whether you're looking for bargain accommodations or want to pay less for luxury, we'll show you How to Save on Hotels in Boston.
More about how to save on Boston hotels