Looking for fun things to do in Boston in February?
Winter sports keep everyone active and entertained - skating, skiing, or watching the action on the ice and court as the Boston Bruins and Boston Celtics entertain the crowds at TD Garden.
For college hockey fans, the Beanpot Tournament continues its 50+ years of intense rivalry.
But you'll also find plenty of other entertaining February events - Chinese New Year, Valentine's Day, the New England Boat Show, and more!
February in Boston often brings a mixture of bright and sunny almost-warm days, and cold snowy periods - plus everything in between. It's a wonderful time of the year to walk around with a camera and photograph all your favorite spots without tree leaves hiding them.
If you're planning what to do in Boston in February, here are 10 fun events and activities to consider. You can find even more on the Boston Event Calendar for February.
1. Join the Rivalry at the Boston Beanpot Tournament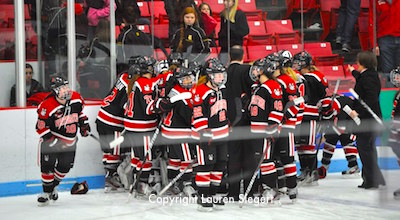 If you think competition at professional sports events gets fierce, just wait till you see the intense rivalry on the ice - and in the stands - at the Annual Boston Beanpot Hockey Tournament, providing zip to Boston sports since 1952.
Held on the first and second Mondays in the month, the Beanpot Tournament pits Boston College, Boston University, Harvard, and Northeastern University against each other.
BU holds the biggest number of trophies - so expect a lot of excitement as the others try to seize the championship!
Beanpot Schedule & Tickets
TicketLiquidator Discount Code - Enter TLWINTER to get $10 off orders of $250+
TicketNetwork Discount Code - Enter TNTIX to get $10 off orders of $300+

More February Sports in Boston
Boston Bruins at TD Garden
Find more Bruins tickets for February
Boston Celtics at TD Garden
Find more Celtics tickets for February
And remember . . . the Patriots may win the Super Bowl . . . again! You can always make plans to party in Boston.
Or go to the Super Bowl, no matter who is playing:
TicketLiquidator Discount Code - Enter TLWINTER to get $10 off orders of $250+
TicketNetwork Discount Code - Enter TNTIX to get $10 off orders of $300+

2. Go See Boston's February Disney on Ice Show: Dare to Dream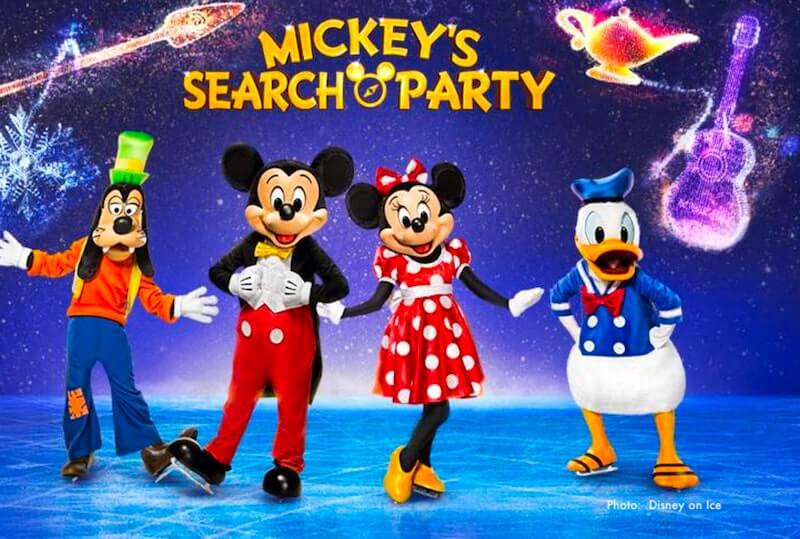 Disney on Ice's brand-new Mickey's Search Party show will dazzle you as its cast of over 50 world-class performers performs exciting acrobatics, expert skating, and fantastic stunts on the ice and in the air.
You'll relive exciting moments from Aladdin, Toy Story, and The Little Mermaid, sing along with Elsa in her magical world in Frozen, and will be thrilled by the magic of all the other scenes in this spectacular show.
Tickets
TicketLiquidator Discount Code - Enter TLWINTER to get $10 off orders of $250+
TicketNetwork Discount Code - Enter TNTIX to get $10 off orders of $300+

More about Disney on Ice and visiting TD Garden
More winter break week Boston activities
3. Declare Your Love . . . Celebrate Valentine's Day with a Show, Dinner, & Hotel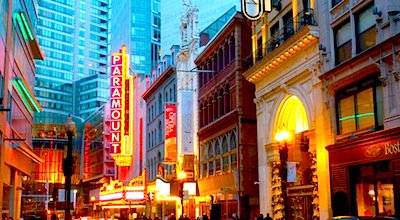 Go for dinner and a show in Boston's lively Theatre District, and spend the night or weekend in one of the Boston hotels offering Valentine's Day packages, and enjoy special amenities such as a bottle of champagne, chocolate covered strawberries, or perhaps a wood-burning fireplace in your room.
Plenty of romantic and fun events take place on Valentine's Day - so start making your plans now!
Schedules & Tickets:
TicketLiquidator Discount Code - Enter TLWINTER to get $10 off orders of $250+
TicketNetwork Discount Code - Enter TNTIX to get $10 off orders of $300+

Celebrate on a Special Valentine's Day Cruise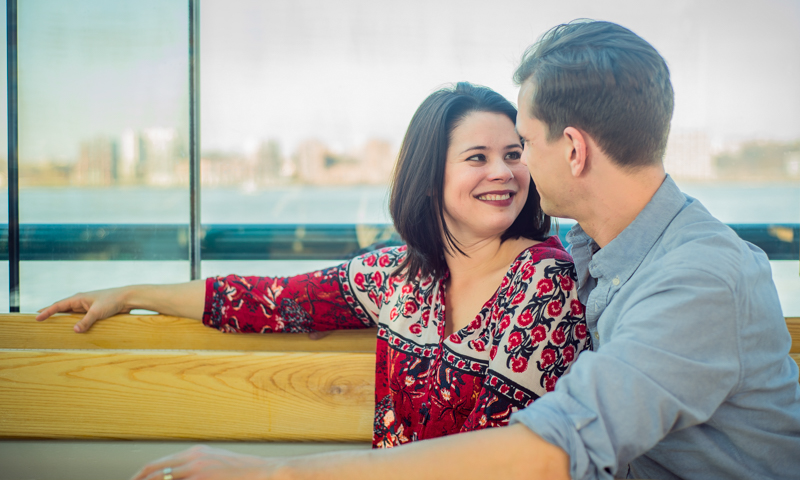 Northern Lights Cruises:
Valentine's Day Cruises on the Adirondack III:
Romantic Valentine's Day Jazz & Champagne Tasting Cruise - Toast your valentine on this romantic evening cruise as you sample 3 champagnes and nibble on chocolate-covered strawberries while a live jazz band plays in the background - February 14, 15, 16
Galentine's Brunch Cruise - Celebrate friendship by inviting your BFFs on this mouth-watering 3-course brunch cruise for sightseeing around the Harbor, where you may even see porpoises and seals - adult beverages - February 15, 16
Adirondack III Sailing Cruises:
4. See Something New - Go on a Tour!
Think you know Boston?
Well, there's always something new to see, and a tour can often give you the best insights and special views. Plus they are a lot of fun. Here are a few for you to try during February:
Wrentham Outlet Village - A luxury coach takes you to Wrentham Village Premium Outlets where everyday discounts on designer and name brands let you save 25%-65%, and sometimes even more. A free VIP coupon book gives you even bigger savings. Find out more
5. Enjoy Big Savings on Hotels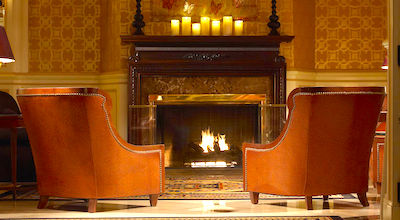 If you're reading this and wondering, "Is Boston the perfect place to spend a long weekend in February, the answer is "Yes!" As you can tell from this list of things to do in Boston in February and the Boston Events Calendar for February, you'll find lots to do here this month. And as a bonus, you'll get cheap hotel rates.
Boston hotel rates start to rise again in March - but in February, you'll still find winter rates for half or even less of what you'd pay in July. Boston is on sale, and it's a great time to stay in a Boston luxury boutique or hotel with in-room fireplaces.
How to find a bargain rate? Check Trip Advisor which searches all the big booking agencies to find special deals, and then shows you the best rates and discounts, plus recent reviews by other visitors.
2 Easy Ways to Save BIG in Boston
Find out more about Boston discount cards, and how they give you big savings on top attractions.
6. Celebrate Chinese New Year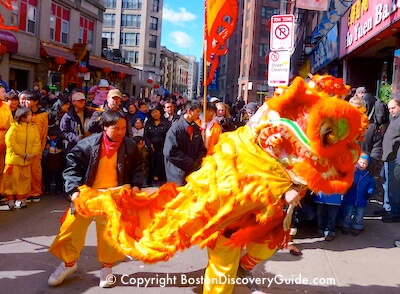 Chinese New Year falls on the first day of the first month of the Lunar New Year, and most celebrations in Boston take place in February (check our February Events Calendar for the exact date).
The annual Chinese New Year Festival in Chinatown brings in the New Year with a bang as local Chinese martial arts groups parade through the streets performing the famous Lion Dance, accompanied by drums, cymbals, gongs - and huge firecracker explosions.
More about Boston's Chinese New Year Parade
7. Dine in Chinatown
In honor of Chinese New Year, try a new-to-you restaurant in Chinatown - somewhere you've never been before. Here are a few recommendations for some favorites:
5 fun restaurants in Chinatown - Check out our suggestions for Chinatown dining - including a couple of the city's trendiest restaurants
Dim Sum restaurants - Dim sum is the Chinese equivalent of brunch - lots of fun because you pick small plates of tasty food from carts or order off a special menu
8. Plan a Day on the Slopes - Or an Hour on the Ice
Even when Boston has no snow at all, Massachusetts ski areas near Boston make and groom it daily - so head for the slopes for a day or more of fun. For even steeper slopes and mountains, you'll find plenty of wonderful New England ski vacation resorts just a couple of hours away.
Have only an hour or two of free time during your visit to Boston? Head over to Frog Pond on Boston Common, rent skates, and go ice skating right in Boston.
More Boston outdoor activities for winter
9. Dream about Spring . . . Visit the New England Boat Show
The New England Boat Show, held during the last week of the month at the Boston Convention and Exposition Center in the South Boston Waterfront, is the biggest boating event in the Northeast. With boats up to 50' long on display and over 40,000 visitors, you'll find plenty of excitement.
If you're coming to Boston for this event, check out nearby South Boston Waterfront hotels.
Get details about the boat show on the Boston Event Calendar for February.
Desperate for spring scenes? Check out spring flowers in Boston.
10. Celebrate Super Bowl Sunday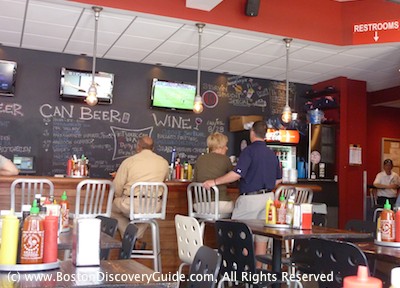 Naturally, the Super Bowl is much better when our home town team, the New England Patriots, competes in it!
Even if you're not at the games, you can still join in the fun with other fans anywhere there's a big screen. You'll find lots and lots of them, as well as good food, drinks, and other sports fans at Boston sports bars. For more choices, check out Boston bars near Fenway, as well as bars near the Garden.
Remember, take the T - or take a designated driver.
More to See and Do in Boston during February
Discount Tickets for Boston Events in February
Save BIG on half-price & discount tickets from Goldstar
More Things to Do in Boston in February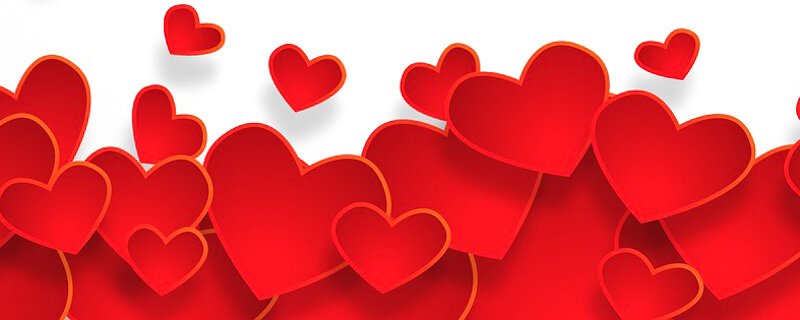 ---
Check Out More Top Boston Events Each Month
January | February | March | April | May | June | July | August | September | October | November | December | Year at a Glance
Find a Hotel for Your Boston Visit
Enter your dates to see available hotels and rates: