Exciting events fill the Boston Events Calendar for April, 2023 - Patriots' Day reenactments, the Boston Marathon, Red Sox opening day, and more!
Patriots' Day, which commemorates the start of the American Revolution with numerous reenactments, parades, and celebrations, includes a lot of fun events.
The local tradition honors those who paved the way for freedom from British rule almost 250 years ago.
Red Sox opening day usually takes place in early April at Fenway Park (this year, unually, it took place on March 30).
This is always one of the most popular games of the year, so if you want to enjoy this quintessential Boston experience, don't wait to check the schedule and get your tickets.
April is also when all the city's flowering trees burst into bloom as the weather turns warmer.
The exact timing varies a bit each year - but by about the 2nd week in the month, you can usually expect to see cherry and magnolia blossoms, lots of spring bulbs, and tiny green leaves on all the trees. It's a fantastic time to be here!
Check out all our top recommendations for fun Boston events and things to do in April - and start planning your visit now!
Find more fun things to do in Boston during April
Top photo: Magnolia trees in bloom along Commonwealth Avenue Mall in Boston's Back Bay neighborhood, (c) Boston Discovery Guide
Boston Discovery Guide is a reader-supported publication. When you buy through our links, we may earn a commission at no additional cost for you. Learn more
---
April 2023 Boston Red Sox Schedule & Opening Day & Home Games at Fenway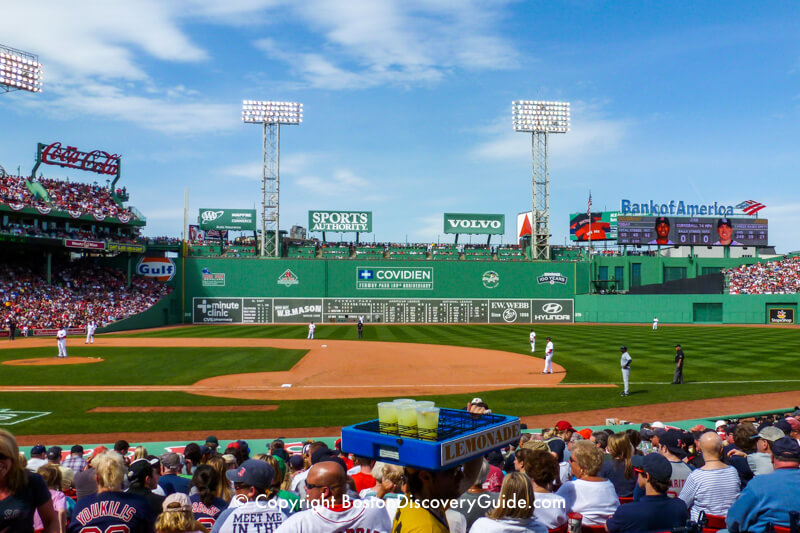 The Red Sox typically play their home field season opener at Fenway Park in early April each year. But this year, their home opening game at Fenway happens in late March - see available seats and get your tickets.
That's not the only big April (in most years) event for the Red Sox.
Based on tradition, the Red Sox play a home game on Patriots Day (April 18 this year) and the game ends just in time for fans to watch Boston Marathon runners rush past Fenway Park on their way to the finish line.
Red Sox Home Game Schedule for Fenway Park & Tickets
Enter DISCOVERY10 to save 10% on TicketLiquidator & TicketNetwork tickets. Good through 12/31/24.
Find Red Sox Home Games at Fenway for Other Months
May - June - July - August - September - October
Stay: Hotels near Fenway Park
Park: Garages & lots near Fenway Park
Celebrate: Best sports bars near Fenway Park
Find out about other Boston sports
---
Best Boston Harbor Cruises during April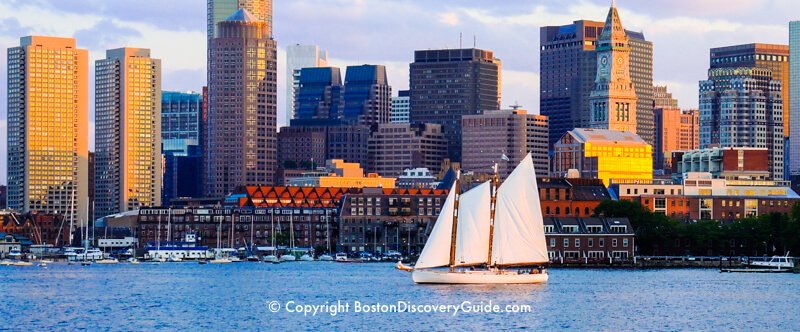 Tour Boston by boat - the best way (and one of the safest) to see the city!  
Check out these fun sightseeing, music, and entertainment Boston Harbor cruises on the Yacht Northern Lights and Schooner Adirondack III:
Popular Cruises on the Northern Lights:
Sailing on the Adirondack III
Adirondack III Day Sail - Enjoy cool breezes and the afternoon sun on this relaxing sightseeing sail around Boston Harbor and the Inner Harbor Islands - Starts May 3
Adirondack III Sunset Sail - Relax as the setting sun turns the sky brilliant colors - Starts May 3
Adirondack III 90-Minute Mimosa Day Sail - Soak up the sun on this afternoon sail through the Inner Harbor and Harbor Islands with drinks available for purchase at the bar - Starts July 1
Book Your July 4th Cruises Now!
---
Boston Concerts & Shows - April 2023
Top April Concerts & Shows in Boston
Enter DISCOVERY10 to save 10% on TicketLiquidator & TicketNetwork tickets. Good through 12/31/24.
Schedules & Tickets
More Concerts & Shows for April
Boston Concerts throughout the Year
---
Boston Theater & Shows for April 2023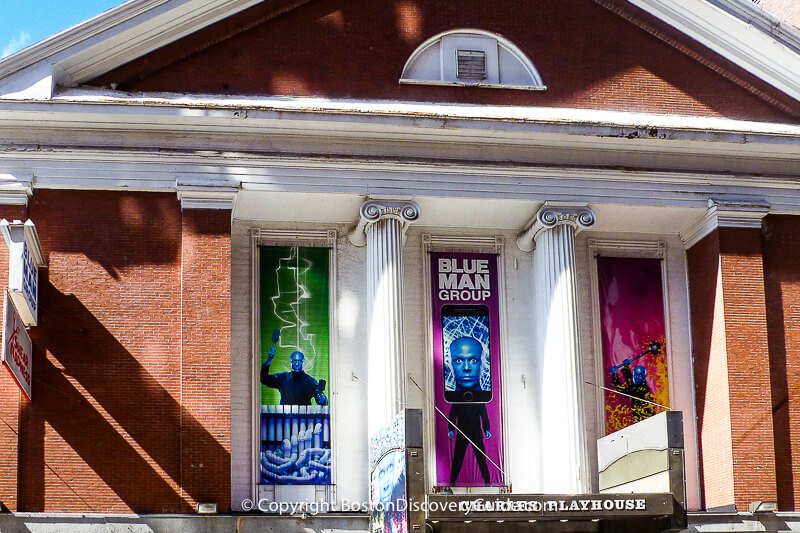 Top April Shows in Boston - Schedules & Tickets
Enter DISCOVERY10 to save 10% on TicketLiquidator & TicketNetwork tickets. Good through 12/31/24.
2024 Shows in Boston:
More Boston Theater District Shows
Where to have dinner in Boston's Theatre District
Where to Stay near Boston's Theatre District
Enjoy your Boston performance or show experience to the fullest when you stay in one of the nearby Theatre District hotels, such as the hip and glamorous Revere Hotel: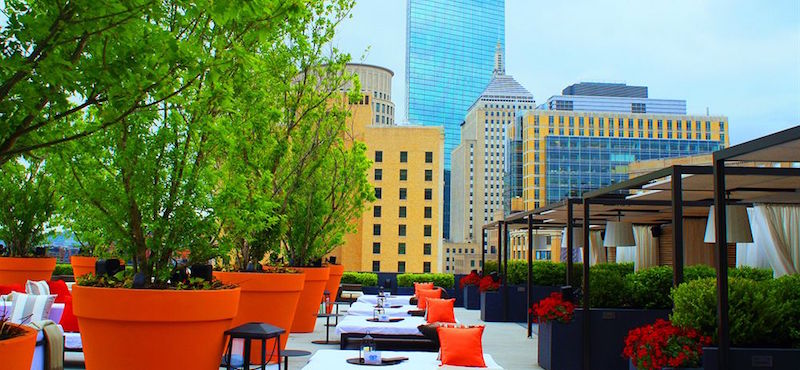 More top Theatre District hotels:
Check out more hotels in Boston's Theatre District
---
Whale Watching Cruise Tickets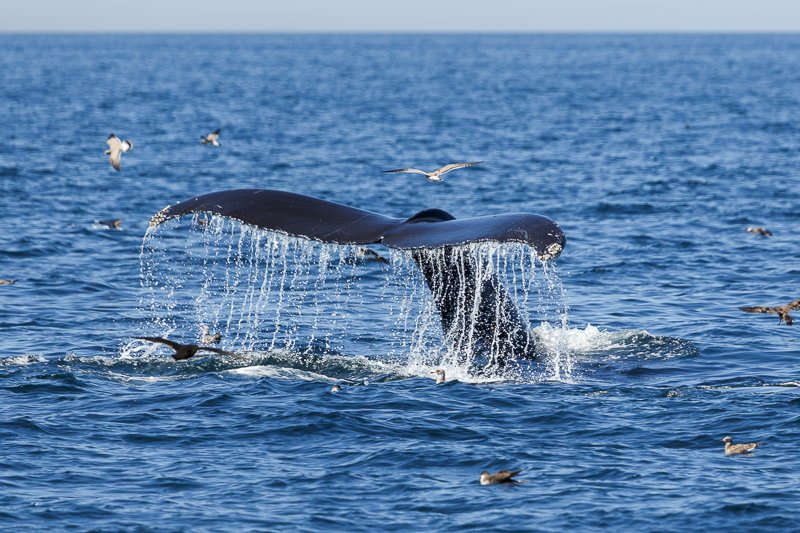 Join one of the exciting 3-hour Whale Watching Cruises departing from the Downtown Boston Waterfront, and experience the thrill of spotting whales off the coast of Boston.
You'll see magnificent creatures such as Humpback and Finback whales close-up from the deck of your ship, and spot White-Sided Dolphins frolicking in the waters.
These cruises sell out quickly, so don't wait to get your tickets now for this iconic Boston experience!
---
Bruins April 2023 Schedule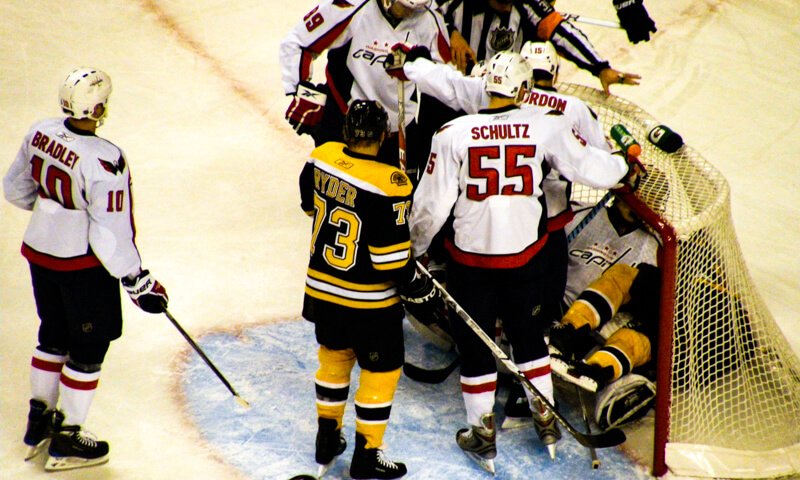 Get your Boston Bruins tickets for April home games at TD Garden before the regular season wraps up.
The Garden's convenient location next to North Station and close to Faneuil Marketplace makes it super-easy to get to.
Don't miss the chance to see Boston's hockey team, winner of 6 Stanley Cup championships!
Enter DISCOVERY10 to save 10% on TicketLiquidator & TicketNetwork tickets. Good through 12/31/24.
Find Bruins schedule & tickets for April home games at the Garden
Find Bruins schedule & tickets for all home games
Park: Garages near TD Garden
Celebrate: Best sports bars and clubs near TD Garden
More about TD Garden: Schedule, directions, best ticket prices
Hotels near TD Garden
Coming to an event at the Garden? Consider spending the night or the weekend at one of these top nearby hotels:
Check out more hotels near TD Garden
More about TD Garden: Schedule, directions, best ticket prices
---
Immersive Disney Animation Boston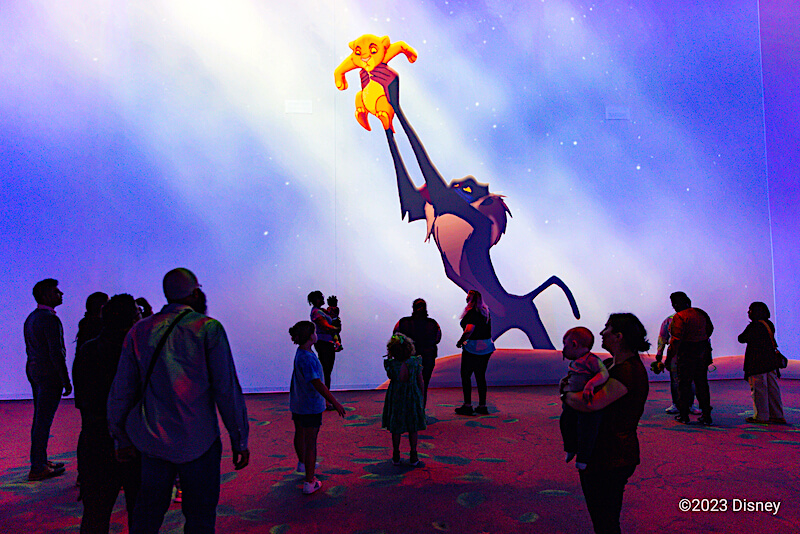 Immersive Disney Animation Boston brings all your favorite Disney characters, stories, and music to life in a magical immersive experience with you at the center.
You'll visit La Casita with Mirabel from Encanto, watch Rafiki present Simba in the Lion King, take the journey of a lifetime with Aladdin and Jasmine in the Magic Carpets of Aladdin, hop on a train to Zootopia, enter the enchanted worlds of Peter Pan and Pinocchio, and so much more in this family-friendly, kid-pleasing innovative production.
The show lasts one hour and is currently playing at Boston's Lighthouse ArtSpace at The Saunders Castle, 130 Columbus Ave, now through August 13.
Book your tickets online in advance
---
Celtics Regular Season - 2023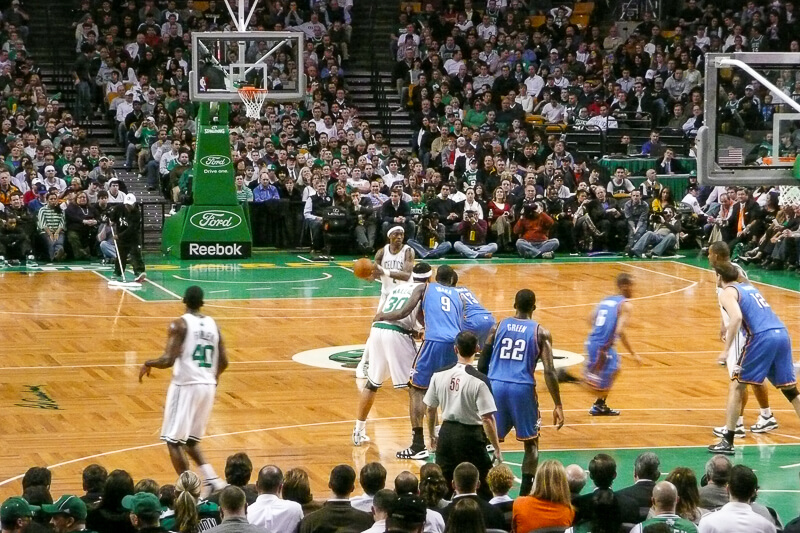 The Celtics continue play their regular season home games of the season at the Garden. Will they head into the NBA Eastern Conference First Round this year? Stay tuned!
Enter DISCOVERY10 to save 10% on TicketLiquidator & TicketNetwork tickets. Good through 12/31/24.
Where: TD Garden
Nearest public transportation: Green Line/Orange Line or Commuter Rail to North Station, next to the Garden
Where to stay: Hotels near TD Garden
---
Fun Ways to Explore Boston's Food Culture
---
What to See in Boston's Museums & Aquarium - April 2023
Museum of Science Exhibits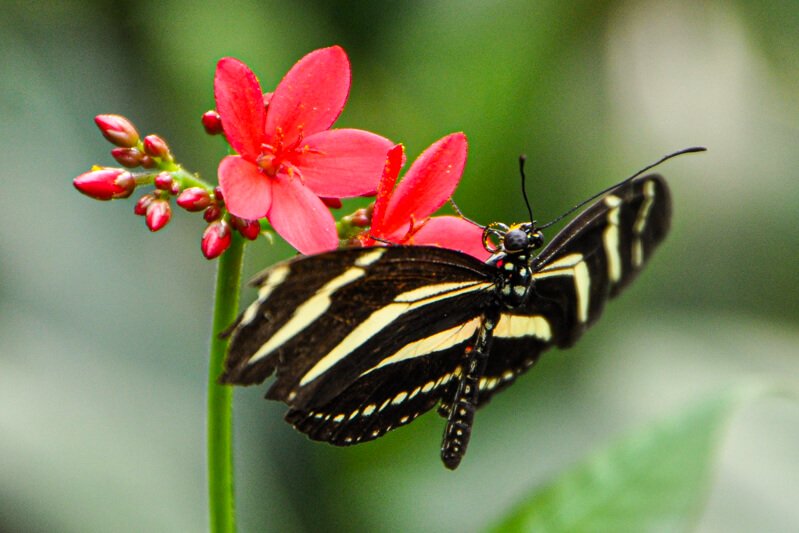 Special Exhibits
New England Climate Stories - Meet fascinating New England animals
All Aboard! Trains at Science Park - Visit miniature landscapes with fantasic model trains - through January 16
Gaia - View our planet in a new way through UK artist Luke Jerram's artwork with NASA images of Earth's surface
Mental Health: Mind Matters - Get insights into understanding mental health through this interactive exhibit
With fascinating permanent exhibits for all ages, there's always something to see, do, and learn. Here are just a few of the most popular: Engineering Design Workshop, Colossal Fossil: Triceratops Cliff, Cosmic Light, Dinosaurs, Arctic Adventure, Hall of Human Life, Live Animal Care Center, Mathematica, Exploring AI, Natural Mysteries, New England Habitats, Project Vaccine.
Where: Boston's Museum of Science
When: Daily, 9am-5pm; open until 9pm on Fridays
Admission: $29 general museum admission ($24 for kids; children under 3 free). Get free museum admission when you have a GoBoston Discount card or Boston CityPASS card.
Imax Theater and Planetarium: Additional fees apply
New England Aquarium
Harbor seals and seal lions, a giant 4-story ocean tank with hundreds of Caribbean reef animals, an Amazon rain forest, sharks, Myrtle the green sea turtle, and frisky penguins are just a few of the thousands of aquatic animals you'll experience here.
Get your tickets in advance, or find out more about the Aquarium. Admission also available through the Go Boston Pass, Explorer Pass, and Boston CityPASS discount cards.
Boston Tea Party Ships & Museum
Watch the famous tea party event come alive with live actors, immersive exhibits, and a visit to the full-scale replica 18th century sailing ships at this unique living history museum. Get advance tickets.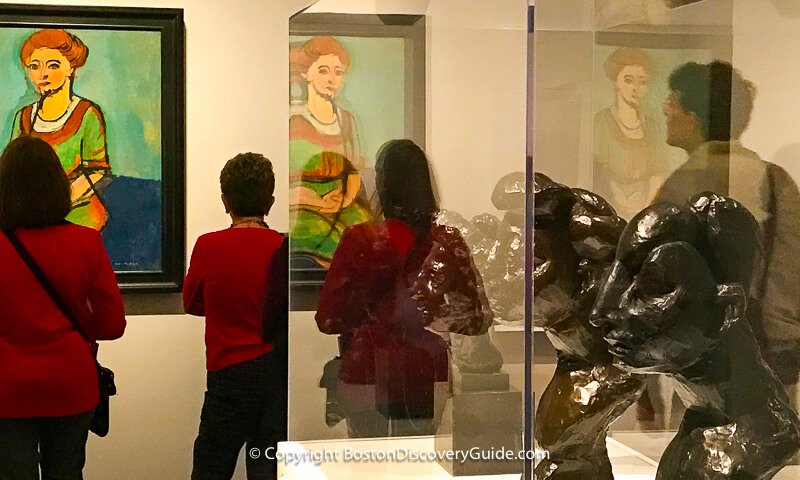 MFA Boston - Current & Future Shows
Frank Bowling's Americas: Powerful color-saturated abstracts by this BritishGuiana-born artist who has spent much of his career in London and New York - Through April 9, 2023
Weng Family Collection of Chinese Painting: Art Rocks - Over 25 works exploring how the aesthetics of rocks permeate Chinese architecture, landscape design, and painting styles - Through May 3, 2023
Touching Roots Black Ancestral Legacies in the Americas - Exhibition tracing the ways in which 20th century Black artists trace their African roots in their art - Through May 21, 2023
Making Past Present: Cy Twombly - Explores Twombly's fascination with antiquity and its influence on his art - January 14-May 7, 2023
Hear Me Now: The Black Potters of Old Edgefield, SC - Focuses on the work of 19th century Black potters in Old Edgefield, a center of stoneware production before the Civil War - March 4 - July 9, 2023
Hokusai: Inspiration and Influence - A new look at the impact of Japanese artist Hokusai on other artists; features over 90 woodblock prints, paintings, and illustrations by Hokusai - March 26-July 16, 2023
Museum (and show) admission: $27; some special exhibits require a timed-entry reservation and/or additional fee; free entrance with Boston Discount Cards (GoBoston card and Boston CityPASS). Free admission on Martin Luther King Jr. Day, Lunar New Year Celebration Day, Memorial Day, Labor Day, & Indigenous Peoples' Day. MFA is open Thursday - Monday and closed Tuesday & Wednesday.
Institute of Contemporary Art/Boston - Current & Future Shows
To Begin Again: Artists & Childhood - Works depicting childhood by Jean-Michel Basquiat, Paul Klee, Faith Ringgold, and other artists from the early 20th century through today - Through Feb 26, 2023
Barbara Kruger - Large-scale commissioned work on the Fineberg Art Wall- Through Jan 21, 2024
Admission: $20 adults, 18 and under free; free entrance with GoBoston card and Boston CityPASS. Closed on Mondays. Free admission on Martin Luther King Jr. Day, Presidents' Day, Memorial Day, Juneteenth, Labor Day, & Indigenous Peoples' Day, and every Thursday from 5-9pm. For free days and nights, you must have timed tickets for free admission.
---
The Swan Boats Return - Opening Day 2023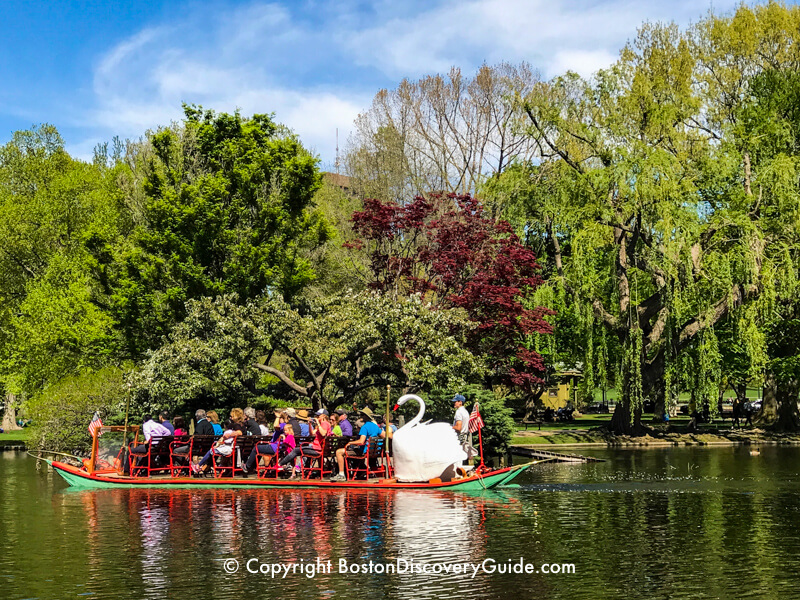 In a sure sign that spring has arrived, the pedal-powered Swan Boats return to the Lagoon in Boston's Public Garden every April on the Saturday before Patriots Day.
Welcome spring and enjoy the pale green hints of spring foliage as your boat glides around the shallow pond for the blissful 12-15-minute ride. Soon, the Public Garden's resident real swans will also return.
While you're in the Public Garden, walk over to see the famous Make Way for Ducklings statues.
Opening day: Saturday, April 15
Spring schedule through June 20: 10am-4pm daily
Summer schedule June 20 - Sept 4 (last day): 10am-5pm daily)
Where: Boston's Public Garden
Cost: $4.50 adults; $3 children 2-15 years; under 2 years free (to be confirmed)
More information: Boston Swan Boats
Find more fun summer activities in Boston
---
Boston Hotels with Outdoor Swimming Pools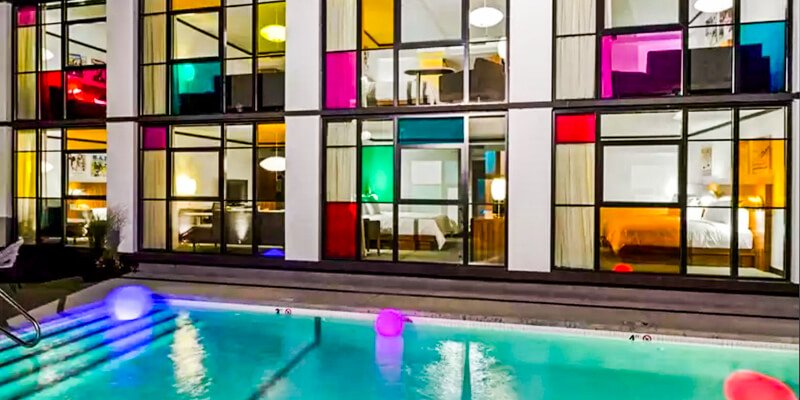 Find more Boston hotels with outdoor swimming pools
---
Live Jazz & More in Downtown Crossing
Stop by 3rd Space, an inviting community space with art exhibitions, free concerts, and other amenities, in Downtown Crossing (12 Summer Street, across from Macy's) to hear a chill jazz duo present free Live Jazz every Thursday from 12:15pm - 2pm through April 20.
Bring your own lunch, or buy one at the nearby food hall. Public restrooms, complimentary water, dessert, and wifi are all available.
Other ongoing (through April 22) free 3rd Space events include rotating entertainment during lunch time, Tuesday Trivia (12:30pm-2pm), games (Connect Four, Jenga, a putting green, and more!
In addition, the New England Poetry Club presents a free evening of poetry readings and music along with a performance by fold duo Crowes Pasture at 3rd Space on April 18, 6pm-9pm.
More information on the DTX website (scroll down to find 3rd Space events)
---
SoWa First Fridays 2023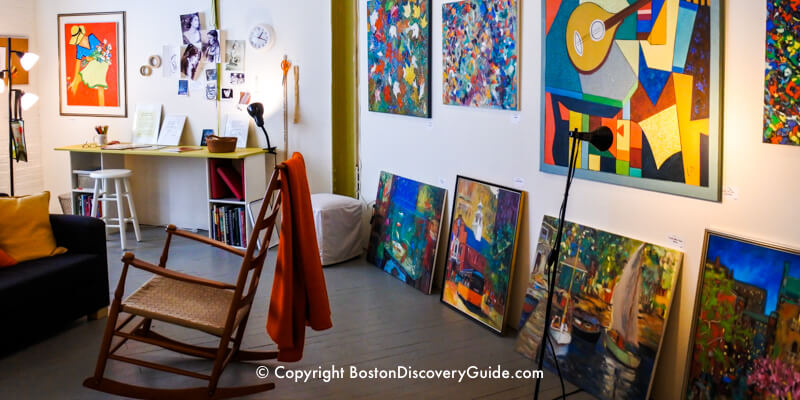 On April 7 as well as on other SoWa First Fridays in Boston's art-filled South End, over 60 galleries south of Washington Street and at the Artist's Guild at 450 + 460 Harrison Ave, and nearby businesses and restaurants open their doors from 5pm to 9pm to give you a chance to experience the vibrant South End arts community.
Start at either 450 or 460 Harrison, and just follow the gallery lights and signs as you stroll around the neighborhood. Wrap up your evening at one of the South End's renowned restaurants.
---
Featured New Hotel for April: Hyatt Centric Faneuil Hall in Boston's Financial District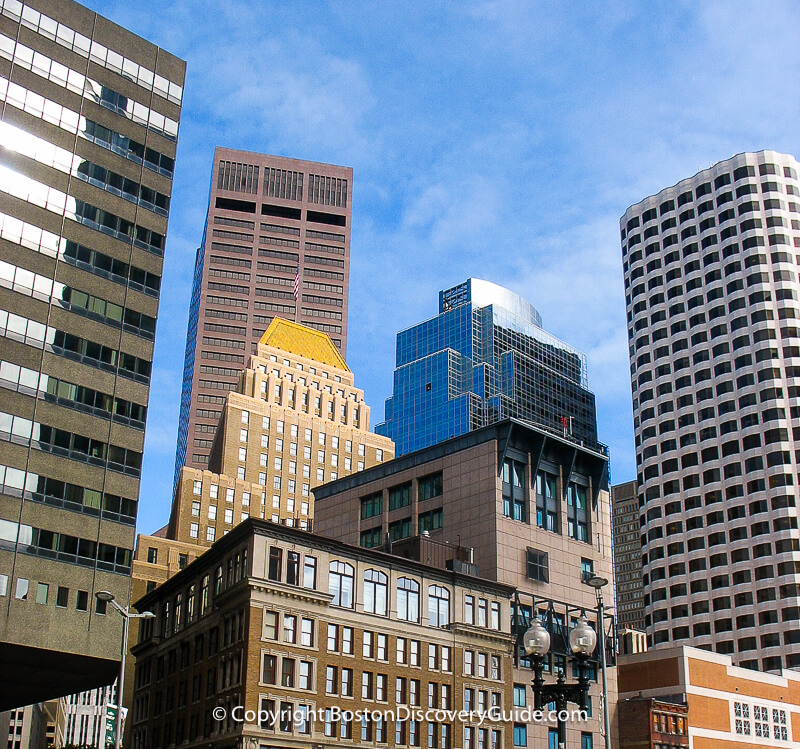 68 Devonshire Street, Boston's Downtown Financial District
A superb Financial District location close to Faneuil Marketplace, top visitor sites such as the historic Freedom Trail, and the Waterfront, Hyatt Centric Faneuil Market is ideally situated for both business and leisure travelers.
You're about 8-10 minutes on foot from TD Garden, plus several nearby T (subway) stations put the rest of the city within easy reach - and now that balmy April weather has arrived, you'll love how many attractions are within a quick walk from the Hyatt Centric.
The 163 guestrooms and suites offer free wifi, smart TVs, bluetooth speakers, robes and slippers, and all the other amenities you'd expect in a high-end hotel.
Dine onsite at Bar Mercato and enjoy its small plates and relaxed ambiance, or eat at any of the other excellent choices nearby.
Find low rates & make your reservations
Check out other hotels near Faneuil Marketplace
---
More Fun Things to Do in Boston in April
---
2 Easy Ways to Save BIG in Boston on Tours, Cruises, Museum Admission
Best way to save in Boston.
Save up to 50% when you take a Boston Harbor cruise or Duck Boat tour, visit Plimouth Plantation, the New England Aquarium, Franklin Park Zoo, Museum of Science, Museum of Fine Arts, and more.
Compare to find out which one is best for you
---
Carousel Opening Day at the Greenway 2023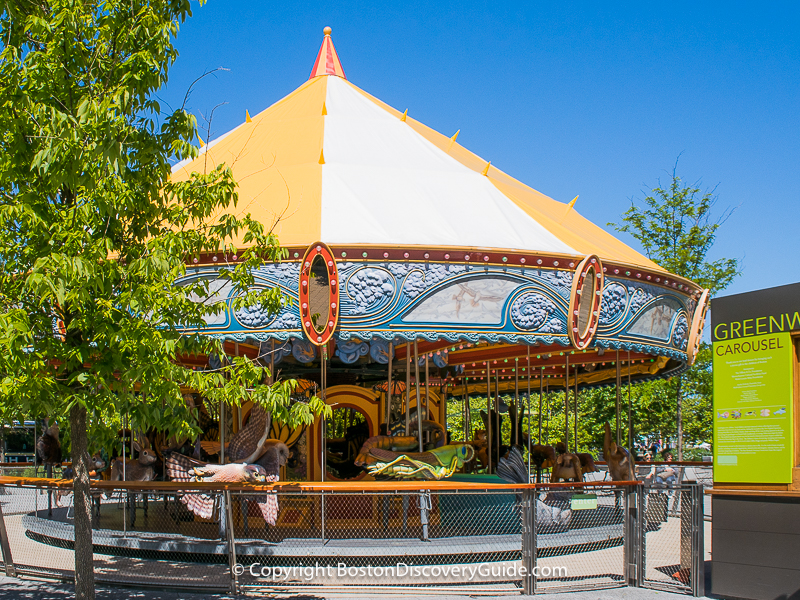 Ride a seal, whale, peregrine falcon, or one of the other hand-carved creatures inspired by Boston Harbor wildlife and the original Shawmut peninsula on the unique 34-seat carousel on the Rose Kennedy Greenway across from the Boston Marriott Long Wharf.

The carousel opens for the season on April 9.
After your ride, stroll over to Faneuil Market for a treat.
Closest T station: Blue Line/Aquarium
Cost: $4/ride
More to do & see on the Greenway
---
Art in Bloom at Museum of Fine Arts 2023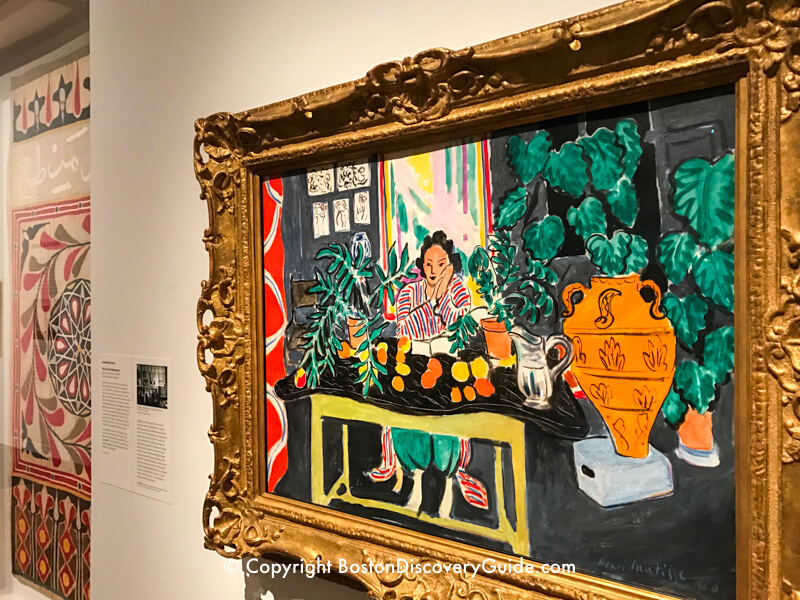 Art in Bloom at MFA welcomes the arrival of spring in Boston with interpretive floral arrangements inspired by 45 beautiful works of art throughout the museum, flower arranging master classes, and demonstrations.
And of course, the timing of MFA's event is perfect: outside the museum, magnolia and cherry trees have burst into bloom all over Boston. Celebrate this special time of the year by visiting Art in Bloom - and then walk around the city and enjoy all the flowers.
When: April 28-30, 10am-5pm (museum hours)
Where: Museum of Fine Arts, Boston's Fenway neighborhood
Closest T station: Green Line/Museum
Cost: Viewings are free with the cost of museum admission, while the demonstrations and a few other events require tickets - check the MFA website for details and tickets, or use a Go City pass for free entry.
More places in Boston to enjoy gorgeous spring flowers
---
Boston LGBTQ+ Film Festival at Brattle Theatre 2023
When: March 31 - April 9
Where: In person at the Brattle Theatre, MFA Theatre, Paramount Center, ICA Boston, Pastoral, and BU's Sherman Union Auditorium, French Library; also online
Cost: Most tickets are $15
More information: Wicked Queer website
A half-dozen top venues around Boston and Cambridge will host the 39th annual LGBT Film Festival, showcasing an eclectic selection of LGBTQ+ cinema from around the world.
Look for a robust mix of short programs and full-feature films. Online "oncores" start immediately following the end of the in-person fest.
---
Boston Common Carousel - Now Open!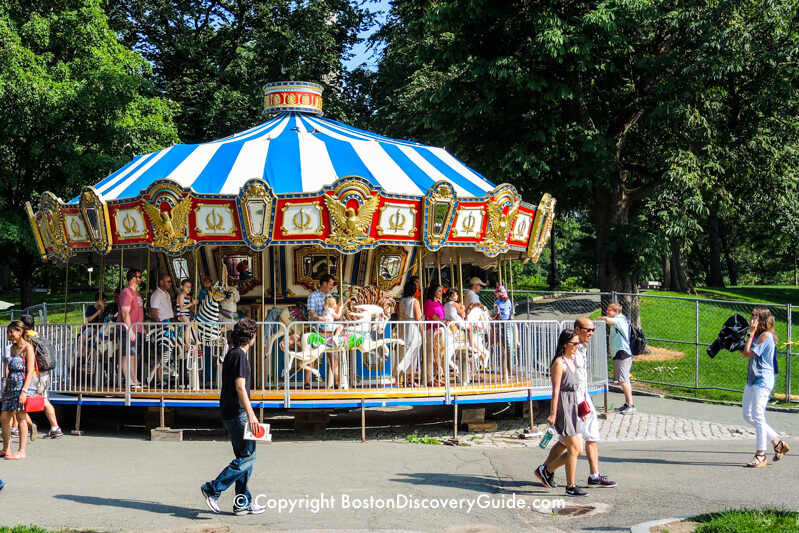 The colorful Frog Pond carousel on Boston Common across from Beacon Street provides plenty of entertainment for the younger set from April through October.
When: Hours are Monday - Thursday, 10am-4pm, Friday - Sunday, 10am-6pm
Where: Boston Common
Cost: $4, or get a 10-ride card for $30 (adults can ride next to their child free of charge)
Check out Boston's other carousel on the Rose Kennedy Greenway.
---
Boston International Film Festival 2023
The Boston International Film Festival brings together the best local and international independent and experimental films in this annual festival. "Eclectic" barely begins to described the wide-ranging scope of the films you'll see here - everything from documentaries to avant-garde surrealism.
Tickets are sold for "sessions," typically including a longer film bundled with several shorter films on a similar topic or theme.
When: April 13 - 18
Where: Primarily at the AMC Theatre, 175 Tremont Street, Boston COmmon
Nearest T station: Green Line/Park
Tickets: $15 for most session with all-session and VIP passes also available
More information: BIFI Website
More Boston and Cambridge movie theaters
---
Anime Boston 2023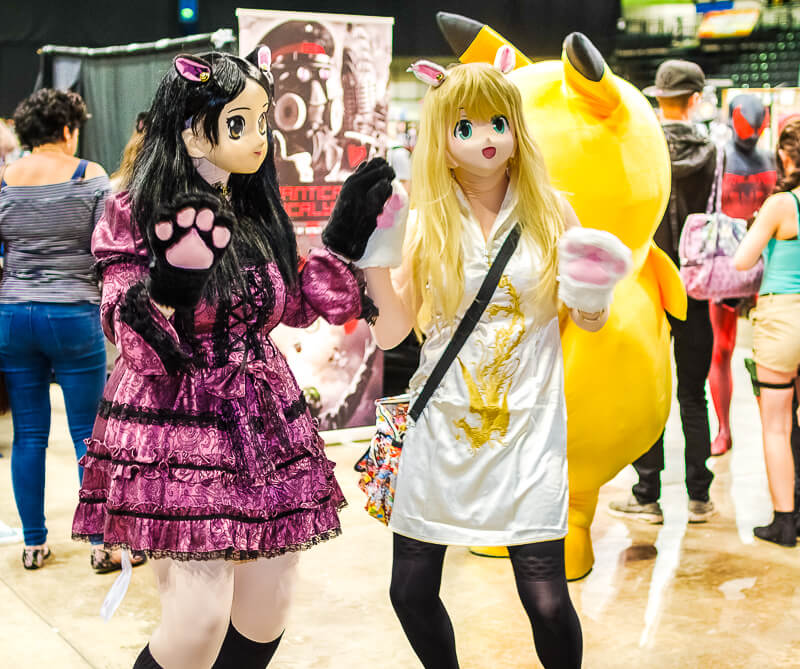 Anime Boston - the largest anime convention in New England - returns to the Hynes Convention Center and Sheraton Boston Hotel (find rates & reviews) on April 7-9 with music, films, cosplay, and star guests plus lots of exhibits, artists, and special presentations.
The focus is on Japanese pop culture, including anime, manga, J-Pop, J-Rock, and live-action Japanese media, plus some aspects of Japanese history and traditional culture.
---
Boston Bursts into Bloom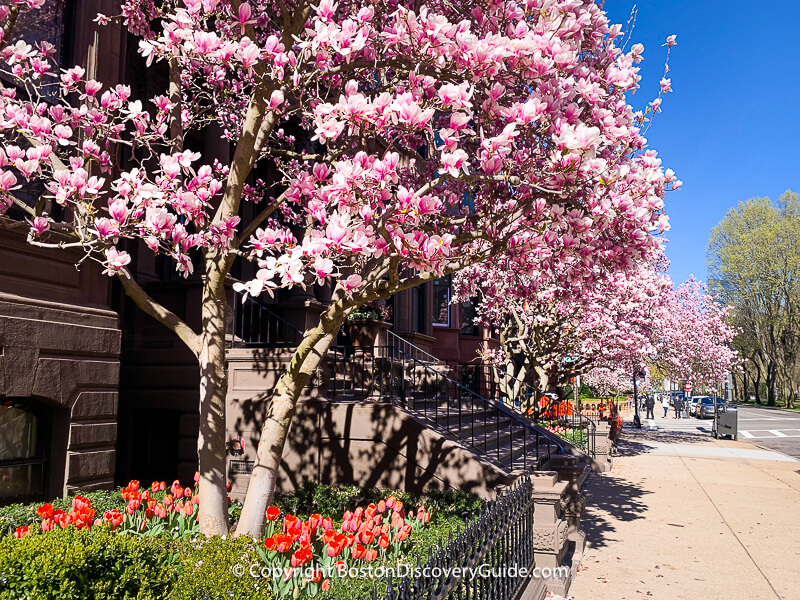 Nature provides one of Boston's biggest events, usually in early April, when spring weather begins to arrive and the city's many flowering trees burst into bloom.
What are the best places to view Boston's magnolia and cherry trees in bloom?
You'll easily spot magnicent displays in the city's leafier neighborhoods: Back Bay (especially along Marlborough Street and Commonwealth Ave), the Public Garden, parts of Beacon Hill, the Fenway neighborhood, particularly near the Fens and Muddy River, and the South End.
Stroll along the Rose Kennedy Greenway, the Esplanade by the Charles River, and any of the city's many parks.
Where to see spring flowers in Boston
---
The Boston Marathon 2023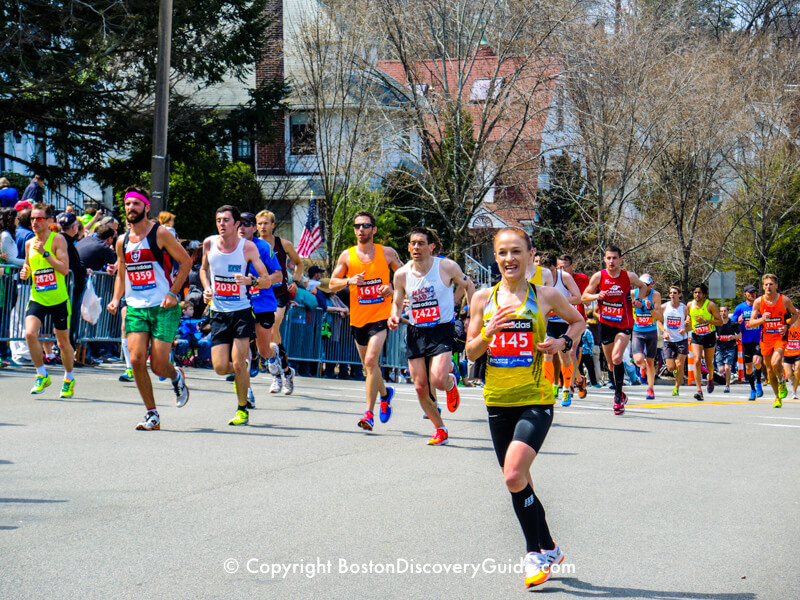 Boston Marathon runners not far from Heartbreak Hill
The Boston Marathon - one of the city's biggest events of the year, and also known as the "Patriots Day Race" - features nearly 30,000 elite athletes from around the world competing in a route made difficult by rolling terrain and features such as "Heartbreak Hill." 
The Marathon takes place this year on Monday, April 17.
Although the winners complete the course in just over 2 hours, many participants are still running hours later.  You can watch from anywhere along the route.
If you attend the traditional Boston Red Sox home game at Fenway Park scheduled for Marathon Day, you'll be part of the crowd streaming into Kenmore Square just as the runners arrive at the finish line on Boylston Street. 
More about the Boston Marathon
Hotels close to the Boston Marathon route
Best places to watch along the Marathon route
---
Boston Marathon Expo 2023
The huge (and free) John Hancock Sports and Fitness Expo and Number Pick-Up will take place this year at the Hynes Convention Center (900 Boylston Street) from April 14-16.
If you love running, this is the perfect reason to arrive a few days early before the Boston Marathon.
Runner's World magazine calls this event the "best runner's expo in the country" and the 100,000+ enthusiasts typically in attendance can attest to that.
In addition to presentations and panels about the Marathon and an Adidas Boston Marathon shop, you can visit exhibits by the running industry's top companies, and buy every piece of running gear on your bucket list.
The event is free and open to the public.
Race participants pick up their bib number, race packet, and t-shirt here as well.
More info: www.baa.org
Closest T station: Green Line/Hynes
---
Marathon Daffodils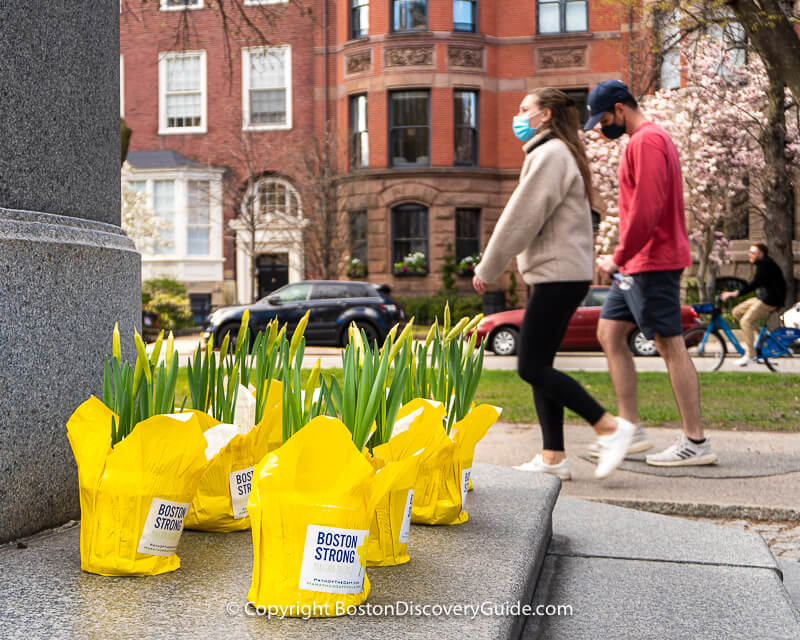 On Marathon Weekend (April 15-17 this year), locally grown yellow daffodils line the 26 mile route of the Boston Marathon from Hopkinton to Copley Square as reminder of the 2013 tragedy and the city's strength and resilience.
The daffodils a glorious visual reminder that recovery follows loss - and a part of the beauty of Boston in April.
Look for them everywhere along the route, especially in Back Bay, as well as in dozens of other sites around the city such as the Esplanade (check out the field of daffodils between the Fairfield and Hereford Street Bridges), the Greenway, and the Public Garden, where tulips will compete for your attention.
If you attend a Red Sox game at Fenway Park during Boston Marathon Weekend, don't be surprised to see Boston's favorite team wearing yellow jerseys, shirts and hats.
---
Patriot's Day Re-Enactments, Parades, and Events 2023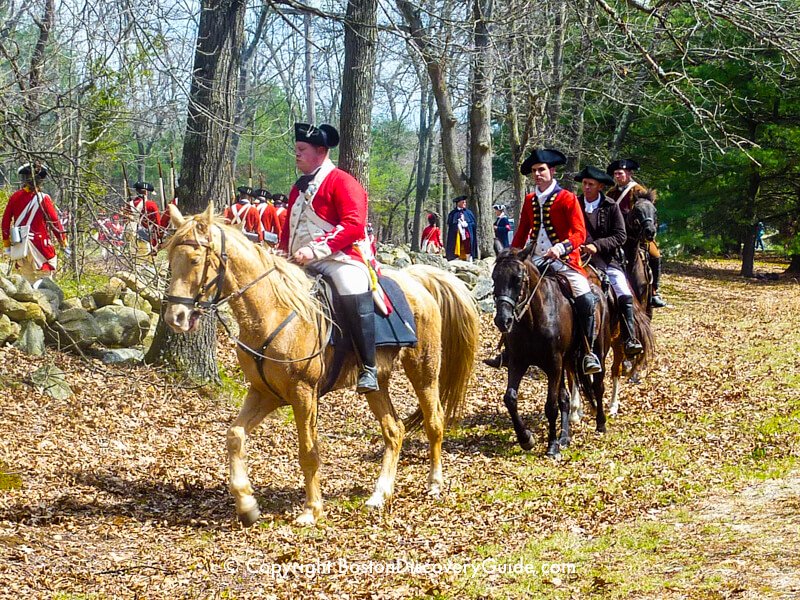 Celebrated annually on the third Monday in April (a Massachusetts State holiday), Patriot's Day (April 17, 2023) commemorates events and battles in Lexington, Lincoln, Concord, and present-day Arlington (once called Menotomy) that marked the beginning of the Revolutionary War.
When: Most Patriots Day events take place from Saturday, April 16 - Monday, April 17, with more events throughout April

Get the complete schedule for Patriots' Day 2023 events
Where: Boston's North End, Lexington, Concord, other locations
Cost: Almost all are free

Find out more about Patriots' Day reenactments
Plan a day trip to Old North Bridge and other historic sites in Concord, MA
Fun Sightseeing Tours of Boston to Do Right Now
More: Sightseeing Tours | Tours for Teens | Kids & Family Tours
---
More Things to Do in Boston in April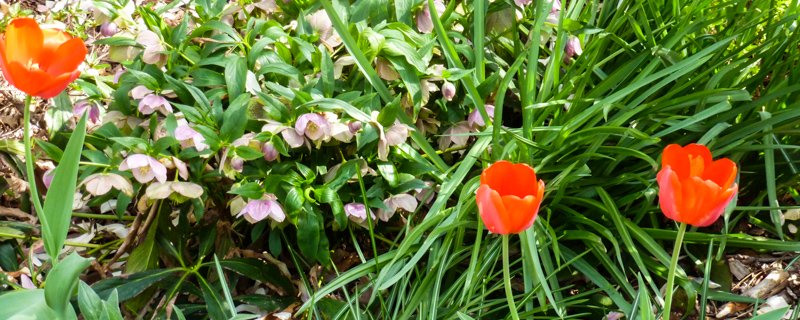 ---
More Ways to Experience Boston in April
Boston bursts into bloom in April, making it the perfect time to explore the city! These fun trolley tours, bus tours, and special destinations let you enjoy Boston at its best!
---
Continuing during April
Boston Events Each Month
January | February | March | April | May | June | July | August | September | October | November | December | Year at a Glance
---
Find a Hotel for Your Boston Visit
Enter your dates to see available hotels and rates:
More about how to save on Boston hotels
---
More Articles about April Events & Things to Do