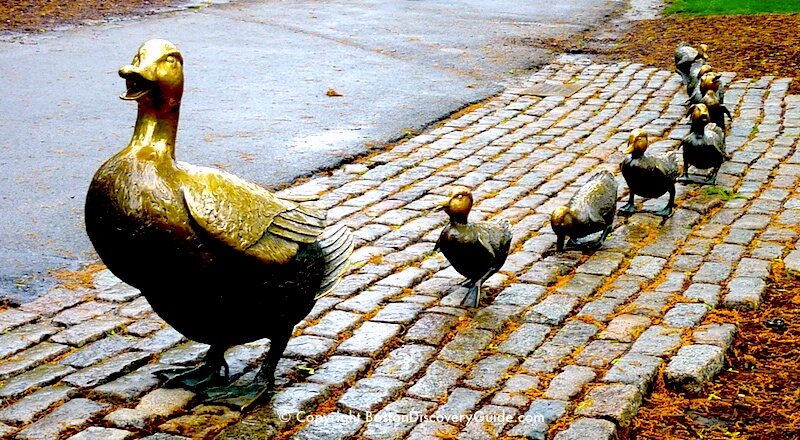 If you're wondering what to do in Boston with kids, the Make Way for Duckling statues appeal to everyone familiar with Robert McCloskey's classic children's book about the duck family that makes its home in Boston's Public Garden.
The famous bronze ducks created by Nancy Schön located in the Public Garden near the corner of Beacon Street and Charles Street.
Visiting Mrs. Mallard and her 8 ducklings is one of the top Boston kids activities for the under-8 set, but visitors of all ages love the statues.
In addition to the ducks, you'll find lots more to see in the Public Garden: gorgeous flowers and trees, the famous Boston Swan Boats, impromptu concerts, and occasional weddings.
And don't miss the annual Duckling Day Parade in May - the favorite Mother's Day event of many Boston moms.
---