New England Patriots Schedule - 2018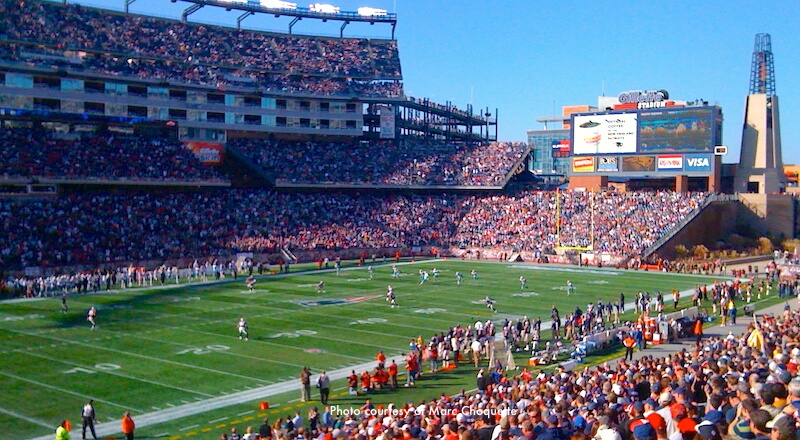 The New England Patriots schedule for 2018 starts in September and runs through early January - and longer if they go to the Super Bowl again.
Can't wait for the regular season? Preseason games start in August.
Winners of 4 Super Bowls since 2001, the Patriots play all home games at Gillette Stadium, located in Patriot Place.
Even though the huge Patriot Place sports-entertainment complex is located in Foxborough, MA, about 22 miles south of Boston, you can easily get there on the Patriot Train departing from Boston's North Station.
2018 New England Patriots Preseason and Regular Schedule - Home & Away Games
Ticket Discount Code: TicketLiquidator - Enter TLSUMMER to get $10 off orders of $250+
Where to Stay near Gillette Stadium - Hotels near Foxborough, MA
These hotels in and near Foxborough MA are convenient to Gillette Stadium, Patriot Place, and Wrentham Premium Outlets. 
The Renaissance Hotel is part of Patriot Place, just a few steps from Gillette Stadium.  Although the other hotels are close to both locations, you will need a car.  
Going to Gillette Stadium for a game or concert or to Patriot Place for shopping? Stay in a convenient nearby hotel, such as the spectacular Renaissance Boston at Patriot Place: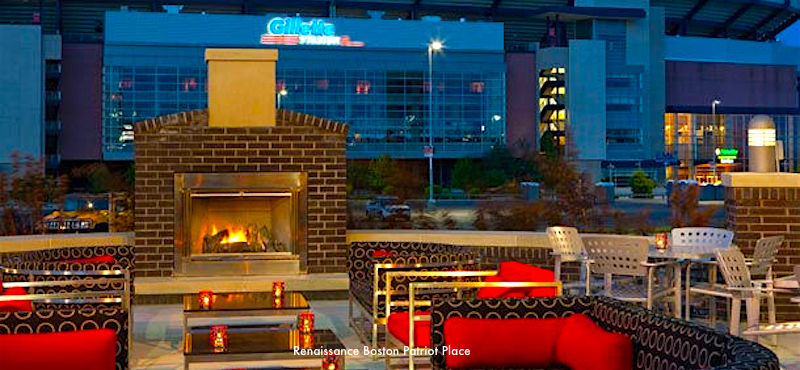 More comfortable hotels near Gillette Stadium:
Check Boston rental car options, including hourly and short term
Where to Get Tickets for New England Patriots Games
Try these  recommended sources for finding New England Patriots tickets  to get excellent guarantees, excellent seats, excellent prices - and even discounts:
TicketLiquidator offers a huge selection of seats at all prices - and be sure to check their website for discounts based on your total sale 
TicketNetwork also offers a large selection of seats at all prices - also check their website for discounts
Boston-based AceTicket operates nationally but remains a trusted local source - pick up your tickets at their office right at the stadium, or they'll send them to you
Ticket Discount Code: TicketLiquidator - Enter TLSUMMER to get $10 off orders of $250+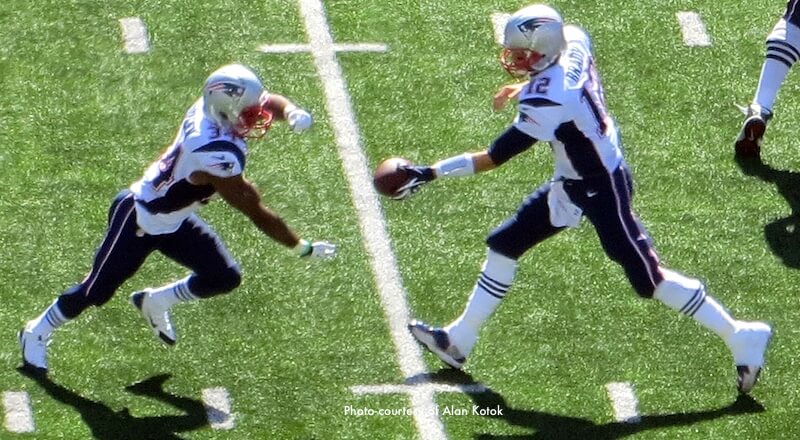 Patriot Train from Boston to Gillette Stadium
The  Patriot Train  departs from North Station (next to TD Garden, South Station, and Back Bay Station in Boston (as well as Dedham Corp on Rt 128 and Providence Station in Providence, RI) and takes you directly to Gillette Stadium.  This is by far the easiest way to get to the game because you avoid the hassle of being stuck in traffic when leaving the stadium.
In case you're wondering, the Patriot Train is a special version of Boston's Commuter Rail.   It takes you right to the stadium on a section of tracks only used on game days. 
Getting to Gillette Stadium from Boston on the Patriot Train takes slightly more than an hour.
More about getting from Boston to Gillette Stadium on the Patriot Train
New England Patriots Game Time Changes
Kick-off time for games scheduled for Sundays during Weeks 5 - 17 may change due to the NFL's "flexible scheduling" policy designed to maximize media coverage. 
The NFL announces start times changes for Sunday games during Weeks 11-16 no later than 12 days prior to the game.  For Week 17 games, changes may be made with 6 days notice.
---