Looking for some fun Boston tours for teens that you'll also enjoy?
Start with Boston's most unusual sightseeing tours with irresistible themes: ghosts, whales, high-speed boat rides, and movies.
Add some entertaining tour guides, chocolate tasting opportunities, a few screams in the middle of Boston's oldest graveyards, frolicking marine animals, blaring rock music, and water in your face (yes, your teens may love this more than you do).
What do you get? The thrill of hearing your teen say: "Wow, this is the best vacation EVER!!!"
Most of these tours actually deliver a hefty amount of information about Boston history and the city's culture along with the entertainment. 
Your teens may be too busy laughing and having fun to notice - but they'll absorb more knowledge than you might expect along the way!
Top photo: Codzilla cruise boat in Boston Harbor, (c) Boston Discovery Guide
Boston Discovery Guide is a reader-supported publication. When you buy through our links, we may earn a commission at no additional cost for you. Learn more
---
Whale Watching Tours for Teens and Families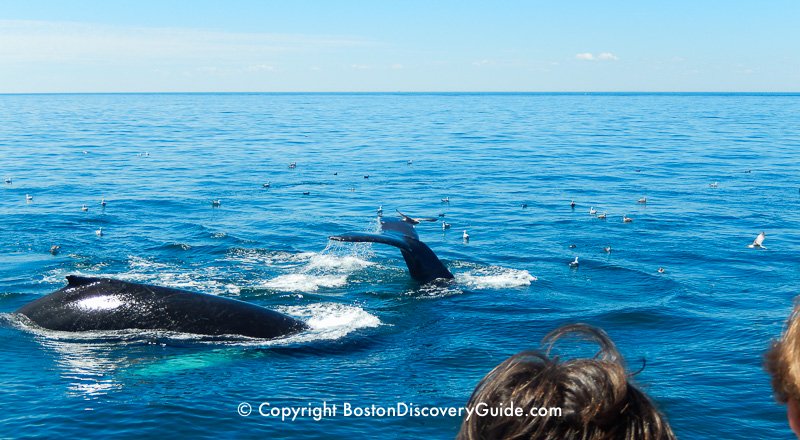 First, there's the thrill of cruising away from Boston on a high-speed catamaran out to whale-feeding grounds 30 miles east of Boston. Once you're there, the real fun begins as whales, dolphins, and other marine life appear right in front of you!
Do just the 3-hour tour - or get a combo ticket and spend the rest of the day exploring the New England Aquarium. Your teenagers will love this, and you will too!
Get details and tickets for Whale Watch Tour
More Ways to Experience Boston's Waterfront
---
Ghosts and Gravestones Tour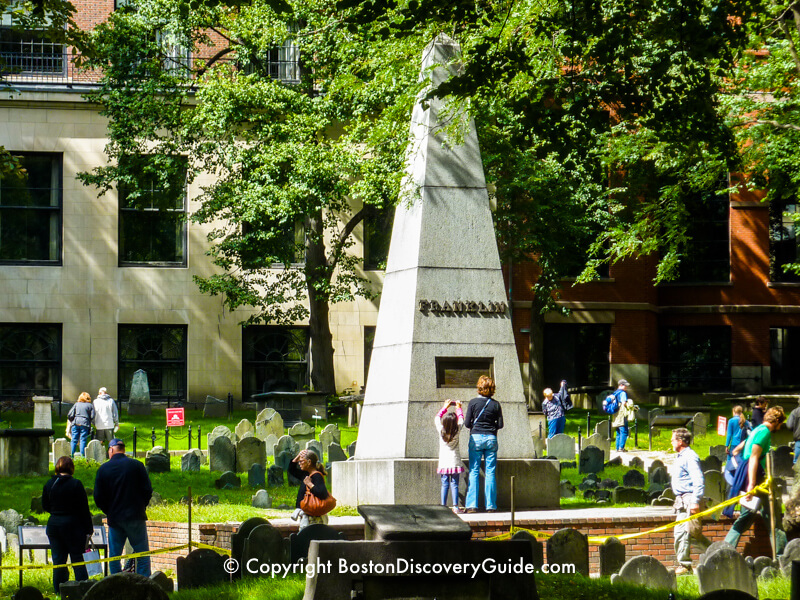 With 400 years of history, Boston has seen plenty of murder, mayhem, and even death by molasses.
On the Ghosts and Gravestones tour of Boston, from the moment you step aboard the "Trolley of the Doomed," meet your gravedigger-guide, and start your journey, you'll hear fascinating stories about the darker side of the city.
Needless to say, this is one of the most popular of all Boston tours for teens!
More about the Ghosts and Gravestones tour
---
Codzilla Tours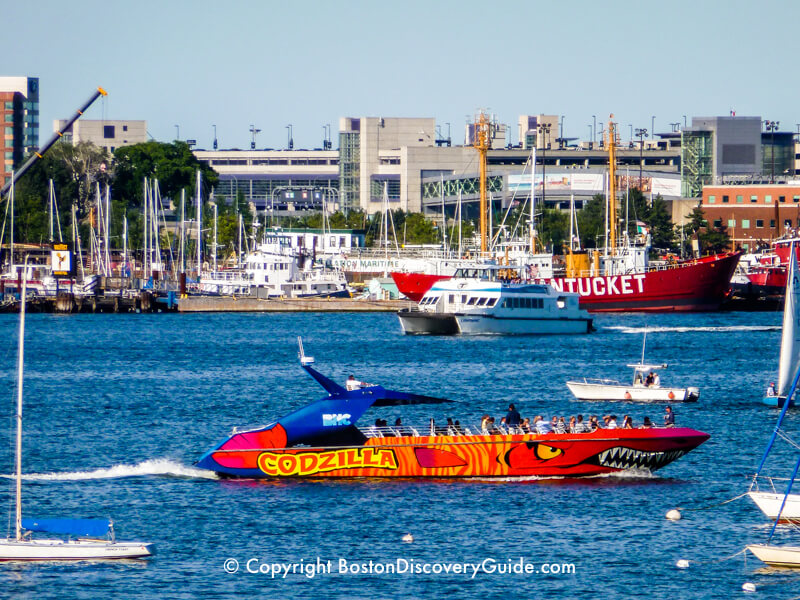 Speed, 360 degree turns, and loud 80's rock music blasting from Codzilla's 30 on-board speakers make it easy to see why this cruise ranks high with teens. The crew's totally cheesy jokes about pirates and mutant cod add to the fun.
You'll enjoy the tour through Boston Harbor. Plus, on a hot summer day, it's a perfect way to relax and cool off.
---
Boston Movie Tours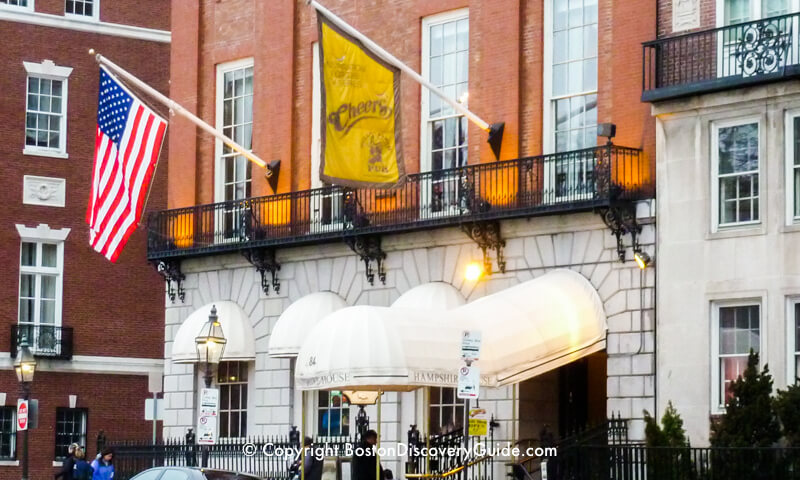 Local actors guide the Boston Movie Mile Walking Tour. You'll see and visit many places you've seen on the screen, but even better, the guides will let you in on the filming secrets of movies and shows such as Blown Away, Good Will Hunting, Zach and Cody, The Departed, Glory, The Town, and Cheers.
You'll enjoy the Boston neighborhoods, the famous sites along the way, film lore, and visit to the Cheers bar. Your teens will love hearing about techniques behind the special effects, high-speed chases, and explosions.
Find out more about Boston movie tours
---
Chocolate Walking Tours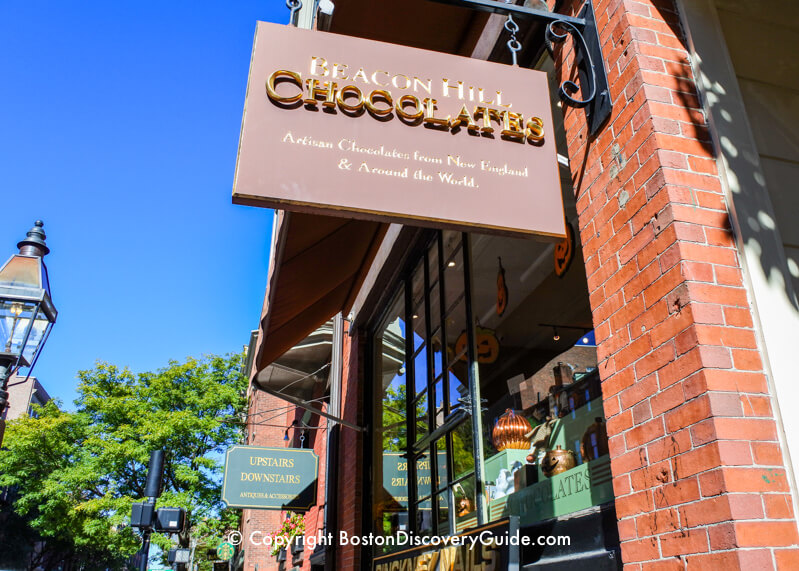 Let's get right to the point of why teens (and adults) LOVE this walking tour through Beacon Hill and the North End: chocolate tastings!
You'll also love the fascinating excursion through Boston's most charming historic neighborhoods led by a chocolate expert. Naturally, you'll also hear a bit about Boston history: for example, did you know that chocolate shops were an important part of Colonial Boston? Just like in modern Boston!
With stops at six of the best chocolatiers as destinations along the way, you may be in a chocolate-induced coma by the end of the tour. But your teen will have sweet memories of Boston!
Chocolate Walking Tour Information and Booking
---
Popular Tours
---
Salem "Witch City" Tours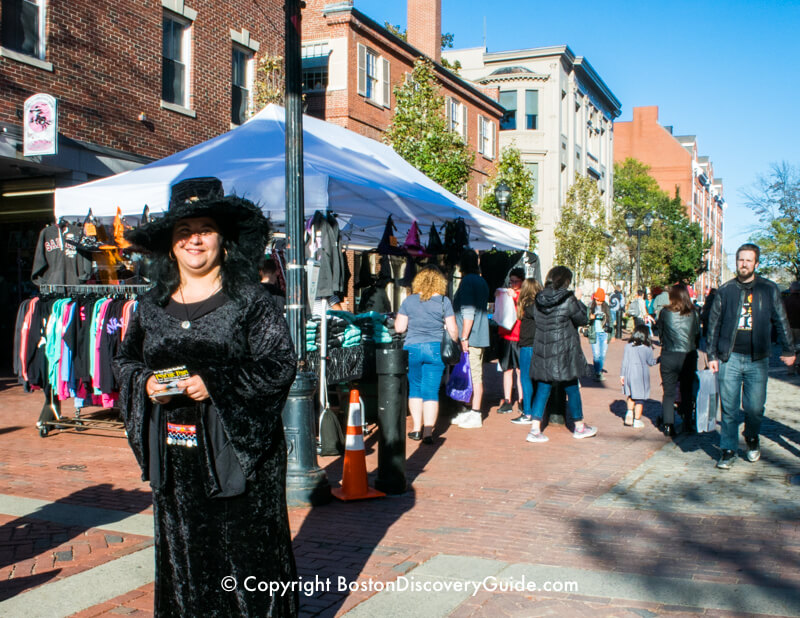 "The trip was WONDERFUL thanks to the BEST tour guide imaginable!" ~Lena
A day trip to Salem immerses you in the Witch Trials of 1692. You'll board a fast ferry at Boston's Long Wharf and spend a day in this historic city for an unforgettable experience.
You will visit the Salem Witch Museum and learn about witchcraft and the historical reasons behind witchcraft panic that let to the witch trials in Salem, Boston, and other areas in New England.
After lunch on your own, your guide will lead you on a walking tour through Salem's historic area, where you'll learn more about the historical events that take place here and how the present day residents continue to honor the lasting legacy of the Witch Trials.
You'll also explore modern Salem and see all the fascinating storefronts, historical homes, the Bewitched statue, and more. Once the tour concludes, you can stay as long as you like before catching the fast ferry back to Boston.
Your teen will love the witch lore - and learn a lot about life in late 17th century New England. And if you come during October, you'll see why Halloween in Salem draws huge crowds.
Salem Tour Information and Booking
---
Black Heritage Trail Tour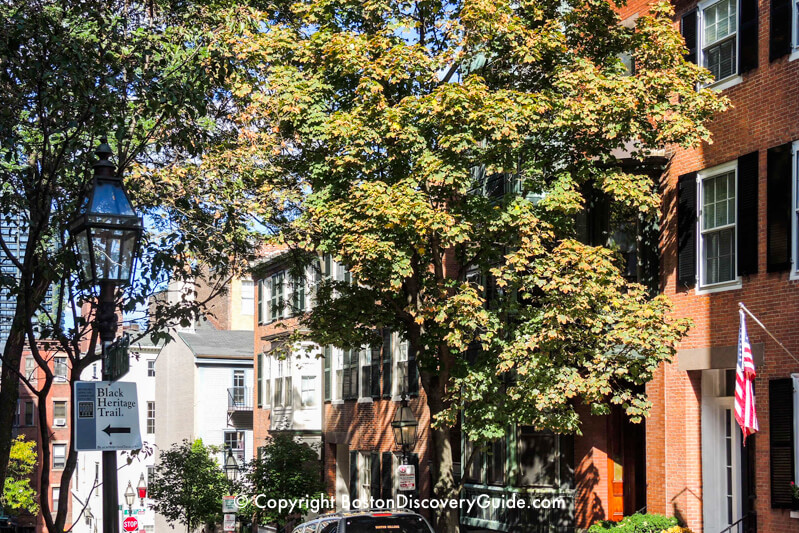 Tucked away on the North Slope of Beacon Hill among mansions and boutiques are 14 sites where Boston's Free Black citizens led the fight for freedom and justice for all African Americans during the 19th century.
Visit the Museum of African American History (46 Joy Street, Beacon Hill; small admission fee) and pick up a self-guided Black Heritage Trail walking tour map. Or join one of the free Ranger-led guided walking tours - call 617-742-5415 for the seasonal schedule.
Enjoy beautiful Beacon Hill while you and your teen immerse yourselves in the history and contributions of Boston's African Americans from the Colonial period through the 19th century. Museum website
---
More Fun Tours for Teens
Teens love these exciting walking tours, trolley and bus tours, and top destinations - plus they're fun for the whole family!
---
More Articles about Exploring Boston with Kids
Need a Boston Hotel or Apartment?
Use this handy map from Booking.com to find the perfect place to stay. Just enter your dates to find what's available, see the best rates, and make your reservations.