Boston Theatre District Shows - 2018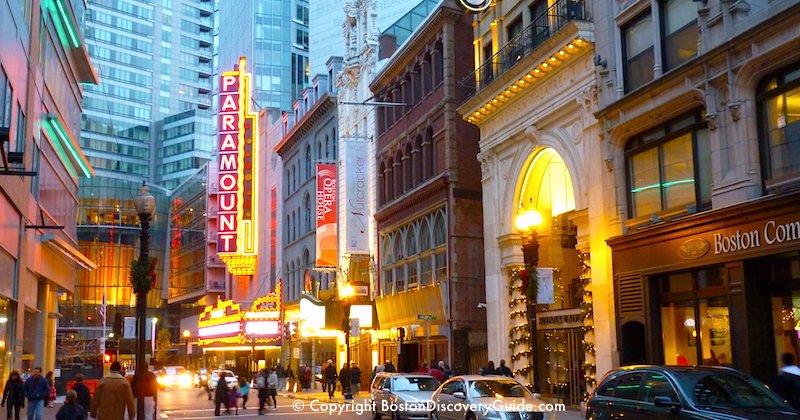 Boston Theatre District shows for 2018 include an exciting mix of Broadway favorites, musicals, comedies, experimental theater, and heart-warming family shows.
Boston's lively downtown Theatre District is more exciting than ever.
Look for Broadway shows, the Boston Ballet, top performers, comedians, and kids shows at the Boston Opera House, the Wang Center, Emerson Colonial Theatre, Shubert Theatre, Wilbur Theatre, Charles Playhouse, and other top Theatre District venues.
Use the following list of Boston theater performances for each month to plan your schedule, find great seats, and get your theater tickets.
Find Theater Performances for: January | February | March | April | May | June | July | August | September | October | November | December
Return to Top - Boston Theatre District Shows
Return to Top - Boston Theatre District Shows