Home >
About Boston Discovery Guide
An independent online Boston travel guide
Welcome to BostonDiscoveryGuide.com - an independent online travel guide dedicated to helping you make the most of your trip to Boston.
As you'll quickly discover, Boston is full of more fun things to do and interesting sights to see than you'll possibly have time for, no matter how long you're here. So where to start? Let BostonDiscoveryGuide.com be your guide!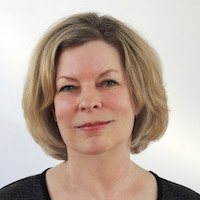 I started BostonDiscoveryGuide.com in 2008, inspired by my own searches for independent, non-corporate travel information when planning trips for my family.
I always look for travel sites that are more comprehensive than blogs, and more personal and less commercial than airline/hotel booking sites or tourist board promotional material . . . but little hits the mark. That's how BostonDiscoveryGuide.com was born.
What started out as a solo venture now includes family and friends, as well as experts to make the site run smoothly.
Neither I nor anyone else at Boston Discovery Guide has any connection with the Boston tourism and travel industry. The information on this site reflects our personal experiences and opinions.
However, we do have lots of experience as travelers, including stints as Boston tourists prior to moving here.
In fact, before my husband and I moved to Boston - gosh, almost 20 years ago - we visited many times, staying in practically every hotel in the city, eating in all the restaurants, and exploring all of Boston's well-known tourist attractions such as the Freedom Trail and Fenway Park as well as special "hidden" places off the beaten path. I can tell you from personal experiences: Boston is a wonderful place to be a tourist!
But finally, when the time came to put down roots and start a family, we also realized: Boston is where we want to raise our children.
Now, we still eat in the restaurants, shop in the stores, enjoy the theaters and museums (well, I do; my husband prefers Home Depot), get around on the "T", and cheer for the Red Sox, Bruins, Celtics, and Patriots.
And as parents of two daughters, we discovered something else about Boston - it's very family-friendly. Our kids sail on the Charles River, run along the Esplanade, ice skate on Frog Pond, and toss frisbees across Boston Common and the Greenway.
During our years here, I've come to know and love this city . . . which may make me almost a Boston local.
But I still see the city through the eyes of a tourist - so BostonDiscoveryGuide.com contains all the travel information that you need to plan a great trip here . . . plus I share a lot of insider tips, the kinds of things that you discover only after you live in a place for awhile.
You'll find:
Lots of sightseeing information about the central Boston neighborhoods normally visited by tourists and business travelers, plus a map showing their location, and options for getting around the city
Essential information about top Boston attractions, restaurants, hotels, and nightlife in each area, plus tours, cruises, and of course, Boston sports!
Fun activities for summer, for winter, for rainy days, for kids
Top events happening each month, plus all the special Boston celebrations such as Patriots Day, the Boston Marathon, July 4th Fireworks, Fall Foliage, and First Night
My favorite tips on how to save lots of money with Boston discount cards and inexpensive but excellent places to eat
A Boston vacation planner to help you get the most from your visit
And lots more!
So welcome to BostonDiscoveryGuide.com - and welcome to Boston!

Find the Best Boston Events Every Month