Discover Boston's Historic Bars & Taverns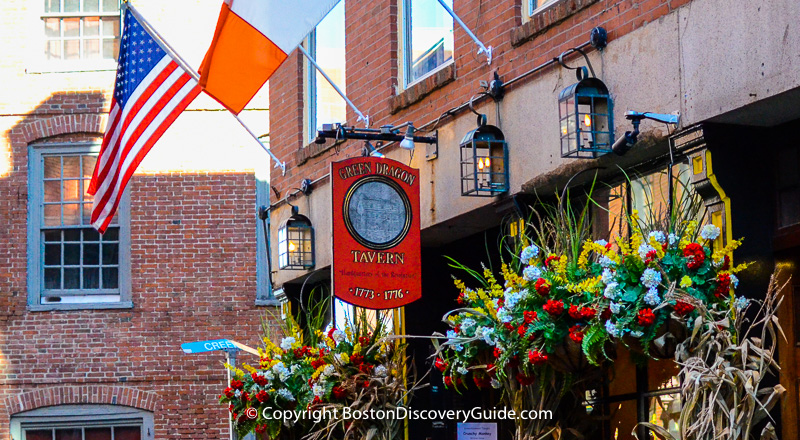 Want to see where the Sons of Liberty plotted the American Revolution? Or raise your glass at the oldest bar in Boston? Visit these historic Boston bars and taverns where Bostonians still gather today.
Boston's oldest bars, pubs, and taverns may be exactly the historic part of the city you'll enjoy the most if you long to follow in the footsteps of the Founding Fathers - and enjoy some refreshment at the same time.
You'll even find one that morphs into a popular Boston dance club at night.
Yes, Boston's early Patriots loved their brew and hatched some of their best plots against the Redcoats while quenching their thirst in their favorite local watering holes.
The taverns like to claim that they fueled the fervor behind the revolt against British rule . . . and there does appear to be some truth to that.
So if you're visiting Boston and want to tell your friends back home that you toured historic sites and saw with your own eyes where the Sons of Liberty planned the American Revolution, put these historic bars and taverns on your "must visit" list.
Who knows, you might even sit in the very same spot where Paul Revere or George Washington raised a glass.
---
---
Things to See & Do in Boston