Top Boston Events for January 2023 include New Year's Day festivities, and lots more fun things to do all month in the city - indoors and outside. Kick off the New Year by watching Boston's famous L Street Brownies make their annual Polar Plunge.
Treat yourself to a New Year's Day Brunch and then work off those extra holiday pounds later at the Frog Pond Ice Rink on Boston Common.
Join commemorations of renowned civil rights leader (and former Boston University student) Dr. Martin Luther King, Jr., savor wine and food pairings at the renowned Boston Wine Festival, head to the Garden to cheer the Celtics and Bruins, and don't miss the fantastic lineup of shows in Boston's Theatre District.
Many Boston hotels give you their cheapest discount rates of the year during January. With so much going on in the city, January is the perfect time to enjoy world-class music, museums, sports, restaurants, and more.
January weather can feel cold - in fact, it's our coldest month of the year - but you'll find plenty of indoor warmth in our welcoming Irish pubs, historic taverns, and superb restaurants, you'll find a city filled with excitement, fun, good food, and cheer.
January 2023 official holidays in Boston:
New Year Day - January 1
Dr. Martin Luther King Jr. Day - Monday, January 17
More things to do and see in Boston in January
Top photo: Crossing the bridge over the lagoon in Boston's Public Garden on a snowy January day, (c) Boston Discovery Guide
Boston Discovery Guide is a reader-supported publication. When you buy through our links, we may earn a commission at no additional cost for you. Learn more
---
More Things to Do in Boston in January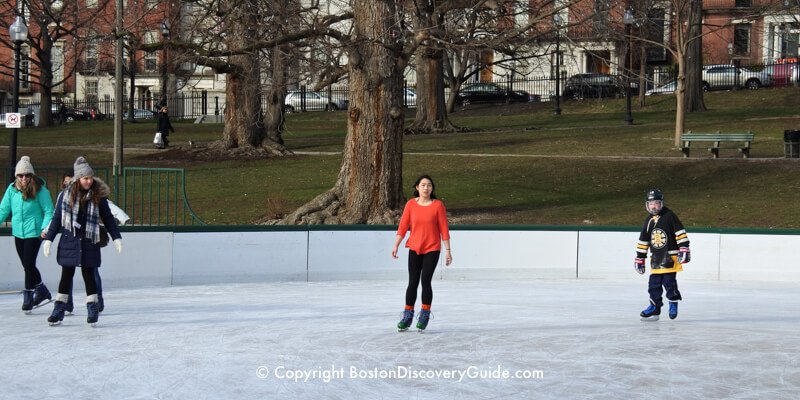 ---
Boston Concerts & Shows - January 2023

Top January Concerts in Boston
Top concerts in Boston in January 2023 included Taylor Swift Night at Big Night Live, Future at the Garden, Jazz is Dead at the Wilbur Theatre, and Branford Marsalis at the Berklee Performance Center, plus lots more to enjoy throughout the month:
Enter DISCOVERY 10 to save 10% on TicketLiquidator & TicketNetwork tickets
Schedules & Tickets
More Concerts & Shows for January
Boston Concerts throughout the Year
---
Boston Harbor Cruises for Sightseeing & Special Events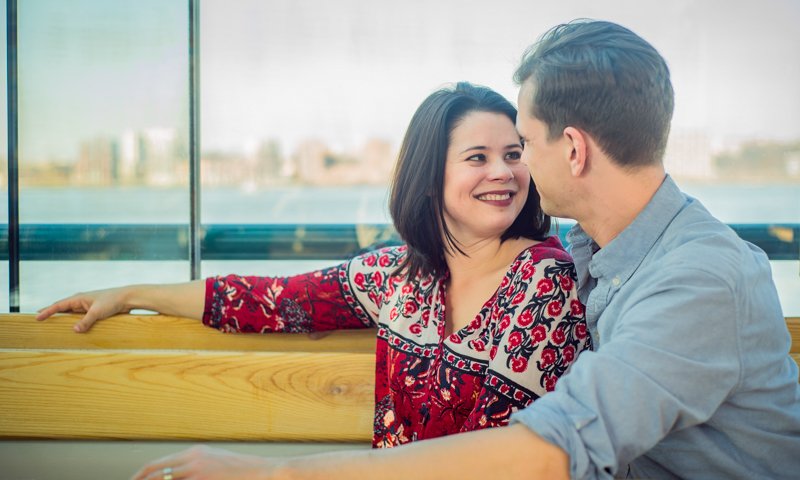 Popular Cruises on the Northern Lights:
Sailing on the Adirondack III
Adirondack III Day Sail - Enjoy cool breezes and the afternoon sun on this relaxing sightseeing sail around Boston Harbor and the Inner Harbor Islands - Starts May 3
Adirondack III Sunset Sail - Relax as the setting sun turns the sky brilliant colors - Starts May 3
Adirondack III 90-Minute Mimosa Day Sail - Soak up the sun on this afternoon sail through the Inner Harbor and Harbor Islands with drinks available for purchase at the bar - Starts July 1
Book Your July 4th Cruises Now!
---
New England Patriots in the Playoffs 2023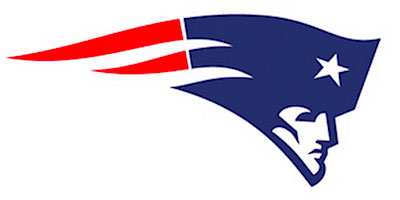 The New England Patriots are in the Play-Offs for Super Bowl 2023 - so get your tickets to home games at Gillette Stadium and away games now!
Enter DISCOVERY 10 to save 10% on TicketLiquidator & TicketNetwork tickets
Where: Home games at Gillette Stadium
Where to stay: Hotels near Gillette Stadium
Tickets: Check for great prices, great seats, and sometimes discounts
---
Boston Theater & Shows for January 2023

Top January Shows in Boston - Schedule & Tickets
Enter DISCOVERY 10 to save 10% on TicketLiquidator & TicketNetwork tickets
Where to stay in Boston's Theatre District
Top Hotels near Boston's Theatre District
Enjoy your Boston performance or show experience to the fullest when you stay in one of the nearby Theatre District hotels, such as the hip and glamorous W Hotel: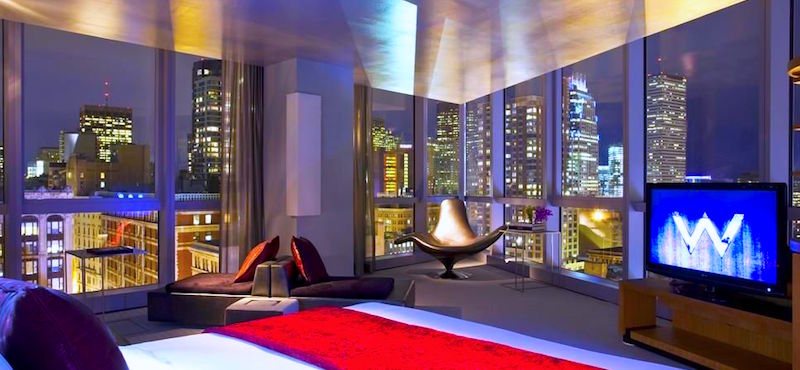 More top Theatre District hotels:
Check out more hotels in Boston's Theatre District
Boston Comedy Shows in January
Looking for Boston shows that doesn't (usually) cost too much money? Head over to one of Boston's comedy clubs. You're sure to leave smiling!
Enter DISCOVERY 10 to save 10% on TicketLiquidator & TicketNetwork tickets
Find more comedy club show schedule & tickets
More about Boston's comedy clubs
---
Bruins Home Games @ TD Garden - January
Get your Boston Bruins tickets for January home games, and head over to TD Garden for some fast action on the ice.
The Garden's convenient location next to North Station and close to Faneuil Marketplace makes it super-easy to get to.
Don't miss the chance to see Boston's home town hockey team, winner of 6 Stanley Cup championships!
Enter DISCOVERY 10 to save 10% on TicketLiquidator & TicketNetwork tickets
Find Bruins schedule & tickets for all January home games at the Garden
Find Bruins schedule & tickets for all home games for this season
Park: Garages near TD Garden
Celebrate: Best sports bars and clubs near TD Garden
More: TD Garden schedule, directions, best ticket prices
---
Boston Wine & Food Festival 2023
Boston Harbor Hotel's epic Boston Wine Festival kicks off on Friday, January 21 with a special opening night event featuring wines from around the globe paired with fantastic food prepared by the hotel's new Executive Chef David Daniels, live music, and an art show by photographer Andy Katz.
This year's 12-program features exceptional wines and sensational food experiences. Begun 30+ years ago by the hotel's long-time Executive Chef Daniel Bruce, the event attracts wine and enthusiasts from all over the world and in addition to dinners includes luncheons, tastings, seminars, and visiting chefs. Attendees have the opportunity to take advantage of a special room rate including complimentary self-parking, based upon availability. Tickets and more information are available on the Festival website.
The Boston Wine Festival continues through March, and is the country's longest-running wine and food pairing festival.
Check reviews and rates for the Boston Harbor Hotel
Love wine? Visit Boston's best wine bars
---
Special January Tours of Boston
January can be cold, but don't let that stop you from seeing the city! These fun tours and indoor destinations will let you enjoy the best of the city while staying warm and comfortable!
---
Featured New Hotel for January: Revolution Hotel in Boston's South End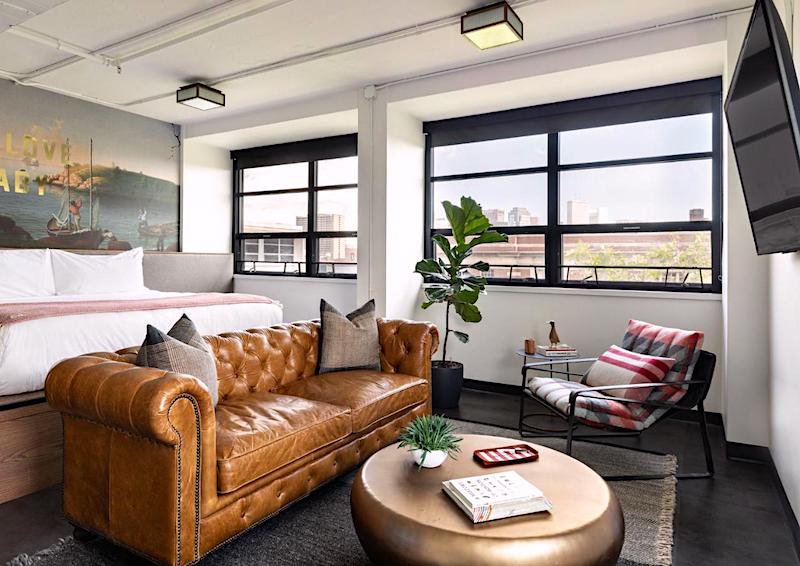 40 Berkeley Street, Boston's South End
A trendy vibe, "micro" guest rooms, and - dare we say it, cheap rates position the new Revolution Hotel as one of Boston's most attractive affordable hotels, especially considering its close distance (5-10 minute walk, depending on where you're going) to Downtown Boston. Free high-speed wifi is a nice bonus.
---
Celtics Basketball at TD Garden - January 2023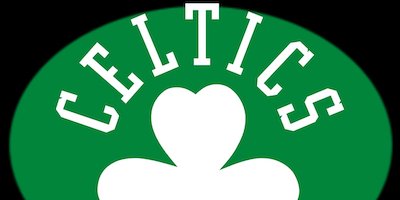 Get your Boston Celtics tickets for January home games, and head over to TD Garden for some fast action on the court from our champion basketball team.
The Garden's convenient location next to North Station makes it super-easy to get to.
Enter DISCOVERY 10 to save 10% on TicketLiquidator & TicketNetwork tickets
Find schedule & tickets for all Celtics games
Where: TD Garden
Nearest public transportation: Green Line/Orange Line or Commuter Rail to North Station, next to the Garden
Where to stay: Hotels near TD Garden
---
More Fun Things to Do during January
---
Chinese New Year Events - Lion Dance Parade 2023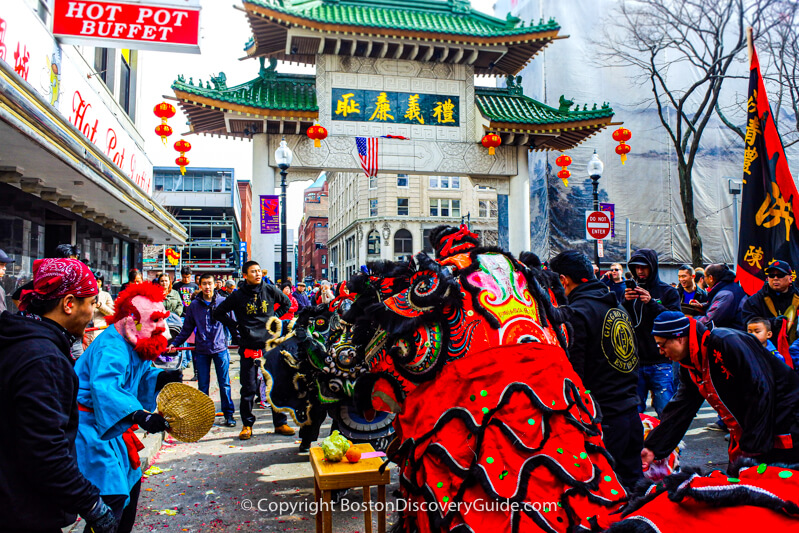 Boston's huge Chinese New Year Parade in Chinatown features lion dances, drums, martial arts, and firecrackers, and when the weather cooperates, dragon dances. (The dragon dancers' somewhat fragile costumes don't hold up well in snow, rain, or strong wind, so Boston's January weather doesn't usually cooperate.)
Although Chinese New Year 2023 officially starts on January 22 to welcome the Year of the Rabbit, the date when Boston's big Lion Parade through Chinatown takes place is on Sunday, January 29, 10 am - 3 pm.
The Lion Dance parade kicks off at the main stage in Philips Square (corner of Harrison Ave and Beach Street), continues on Essex Street, winds its way other nearby Chinatown streets, and then the dozen or so groups of performers spread out through the neighborhood to continue their performances for the rest of the afternoon. Depending on the weather (ie, not too much snow or ice on the streets), there may also be martial arts demonstrations and drumming.
An indoor event, Chinese New Year Cultural Village, takes place inside the China Trade Building (2 Boylston Street) and gives young children and their parents a place to warm up between 11am and 3pm. This event is sponsored by the Chinatown Main Street organization and includes special performances, traditional Chinese crafts, games, snacks, other family-friendly activities, and festive lanterns and balloons.
Closest T station: Orange Line/Chinatown (or walk over from any Downtown Boston T station
Cost: Free
More information about the CNY Parade - plus photos
5 fun restaurants to visit in Chinatown
Where to go for Dim Sum after the parade
---
MFA: Free Open House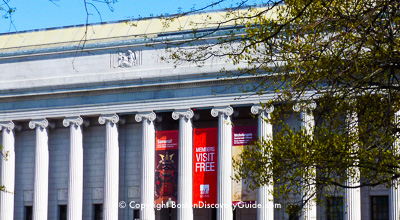 When: Monday, January 17 - Dr Martin Luther King Jr Day; 5pm-6pm
Where: Museum of Fine Arts, 465 Huntington Ave, Fenway, Boston; 617-267-9300; www.mfa.org
MFA will celebrate Dr King's legacy with special exhibitions, performances, and free admission on Dr Martin Luther King Jr Day.
Look for family-friendly activities and special exhibits throughout the museum celebrating Dr King, who lived in Boston while studying at Harvard and BU.
Can't come on MLK Day? You can still get free admission if you have a Boston Discount Card.
---
Boston Celtic Music Festival 2023
Boston's Celtic Music Festival on January 12-15 takes place at Club Passim, The Sinclair, the Crystal Ballroom of Somerville, and the First Parish Church of Cambridge. Concerts spotlight the greater Boston's deep tradition of music from Irish, Scottish, Cape Breton, and other Celtic communities in traditional and contemporary performers.
Closest T station: Red Line/Harvard Square
Cost: Ticket donations between $15 - $25 are suggested and appreciated
Tickets
More information: Club Passim website
---
More Articles about January Activities in Boston
Here are some quick guides to all the outdoor and indoor activities going on in Boston this month:
---
2 Easy Ways to Save BIG in Boston on Tours, Cruises, Admissions
Best way to save in Boston. Save up to 50% when you take a Boston Harbor cruise or Duck Boat tour, visit Plimouth Plantation, the New England Aquarium, Museum of Science, Museum of Fine Arts, Fenway Park Tour, and more. Compare to find out which one is best for you.
---
What to See in Boston's Museums & Aquarium - January 2023
Museum of Science Exhibits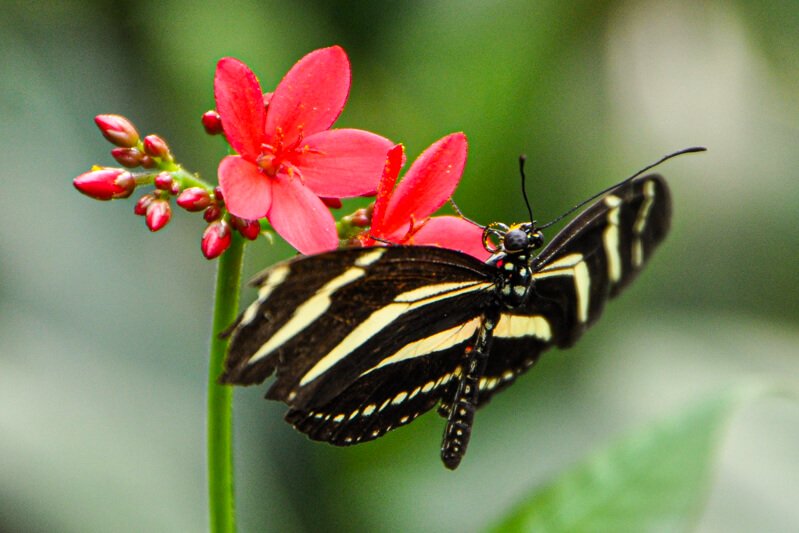 Special Exhibits
New England Climate Stories - Meet fascinating New England animals
All Aboard! Trains at Science Park - Visit miniature landscapes with fantasic model trains - through January 16
Gaia - View our planet in a new way through UK artist Luke Jerram's artwork with NASA images of Earth's surface
Mental Health: Mind Matters - Get insights into understanding mental health through this interactive exhibit
With fascinating permanent exhibits for all ages, there's always something to see, do, and learn. Here are just a few of the most popular: Engineering Design Workshop, Colossal Fossil: Triceratops Cliff, Cosmic Light, Dinosaurs, Arctic Adventure, Hall of Human Life, Live Animal Care Center, Mathematica, Exploring AI, Natural Mysteries, New England Habitats, Project Vaccine.
Where: Boston's Museum of Science
When: Daily, 9am-5pm; open until 9pm on Fridays
Admission: $29 general museum admission ($24 for kids; children under 3 free). Get free museum admission when you have a GoBoston Discount card or Boston CityPASS card.
Imax Theater and Planetarium: Additional fees apply
New England Aquarium
Harbor seals and seal lions, a giant 4-story ocean tank with hundreds of Caribbean reef animals, an Amazon rain forest, sharks, Myrtle the green sea turtle, and frisky penguins are just a few of the thousands of aquatic animals you'll experience here.
Get your tickets in advance, or find out more about the Aquarium. Admission also available through the Go Boston Pass, Explorer Pass, and Boston CityPASS discount cards.
Boston Tea Party Ships & Museum
Watch the famous tea party event come alive with live actors, immersive exhibits, and a visit to the full-scale replica 18th century sailing ships at this unique living history museum. Get advance tickets.
---
Dr. Martin Luther King, Jr. Celebrations in Boston - 2023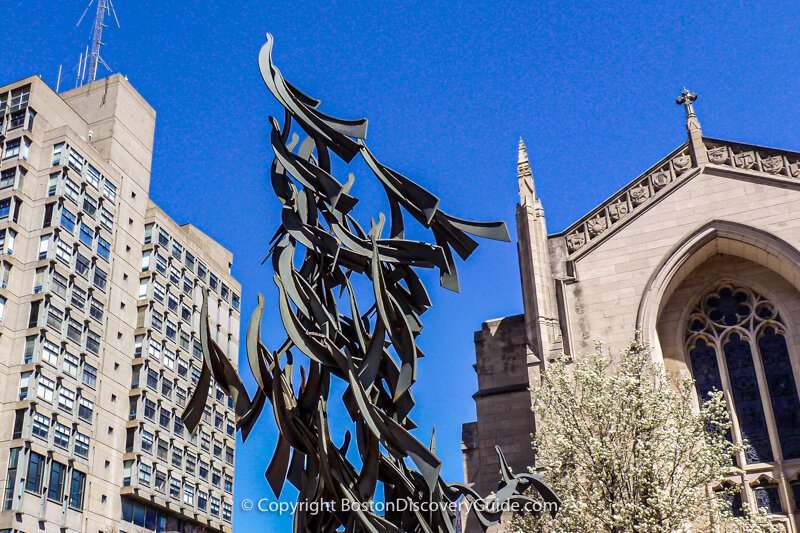 Dr. Martin Luther King, Jr. Day is a national holiday celebrated on the 3rd Monday in January - January 16th this year- to commemorate Dr. King's role in ensuring civil rights, peace, and equality in America. Dr. King lived in Boston for several years while he studied at Harvard and Boston University, where he received his Ph.D. in systematic theology in 1955.
Dr. Martin Luther King, Jr. Day Celebrations & Events
The Embrace - Unveiling the new Dr. Martin Luther King, Jr Memorial on Boston Common, which commemorates the legacies of Dr. Martin Luther King, Jr and Coretta Scott King, who met and attended university in Boston, on January 13, 1pm. Construction fencing will continue to be in place through Jan 23, so the ceremony will be displayed on large screens near the Parkman Bandstand, where there will also be a live DJ and hot refreshments.
Born on the Water: Dr. Martin Luther King, Jr. Tribute Concert by the Boston Children's Chorus - Boston Symphony Hall at 4pm. Find ticket information on BCC's website.
Becoming King: Annual Dr. Martin Luther King, Jr. Tribute Concert - Boston Symphony Orchestra, Symphony Hall, January 16 - Ticket information on BSO's website
Commemoration of MLK Day: Words Beyond the Dream (another of the city's biggest MLK Day events) at 2pm on January 16 in BU's George Sherman Union Metcalf Ballroom (775 Commonwealth Ave). The event includes performances, music, and readings by special guests and students who reflect on the power of words to empower social justice and civil rights, and features Aretha Franklin's music. More info: 617-353-4126 (Dean of Student's office). - To be confirmed
Visit the Free at Last sculpture (shown in the above photo) honoring Dr. King in front of Marsh Chapel at Boston University, where he studied from 1951-1955.
"Hear Her Sing for Freedom," a musical concert written by Coretta Scott King and adapted by Najee Brown, will be performed from January 13 - 16 at the Multicultural Arts Center in East Cambridge (41 Second Street). Scott King helped fund the Civil Rights Music by presenting Freedom Concerts such as this one. Tickets are on a "pay what you can" basis (you'll see $35 as the suggested price, but you can enter whatever amount you can pay). More information
A Celebration of Reverend Dr Martin Luther King Jr - The Boston Youth Symphony Orchestras, Museum of African American History, and distinguished Boston leaders will evoke the power and promise of Dr. Martin Luther King Jr. through a performance and concert at Faneuil Hall - 1pm on Jan 17. Tickets are free, but you must reserve one in advance here.
Martin Luther King Jr Day of Service - Honor Dr. King's memory by participating in this event to make a better America by volunteering to help others in our community. Despite the pandemic, volunteers are needed and the event may be virtual - find details here: https://www.bostoncares.org/mlkday. Find more details about Boston Cares at bostoncares.org
Cambridge MLK Day of Service - January 16 - This event starts with a walk celebrating Cambridge's Black and Brown history, followed by volunteer activities making fleece scarves and blankets for homeless children, sorting food and books, and doing other things to help people in need. The event is free, but don't come empty-handed - please bring a can of food, gently used winter clothing, or a children's book to donate. More information
MLK Memorial Breakfast, January 16, 9am - Limited tickets available for the in-person breakfast - the event will also be livestreamed for free. Join Boston's movers and shakers at this annual event, normally attended by about 1,500 people at the Boston Convention & Exhibition Center (415 Summer Street). This is the nation's longest running event in honor of Dr. King's legacy. The Keynote Speaker this year is Jelani Cobb, writer for The New Yorker and dean of the Columbia School of Journalism. Registration is required, and donations are requested - more information and tickets here.
Enjoy free admission on MLK Day at the Museum of Fine Arts, plus films, performances, and art activities to celebrate Dr Martin Luther King Jr Day - 10am - 5pm. ICA Boston and the Isabella Stewart Gardner Museum also offer free admission on MLK Day. Franklin Park Zoo and Stone Zoo in Stoneham also offer free admission on MLK Day.
More about the Free at Last sculpture on BDG's War Memorials page
Not Sure about Boston Neighborhood Locations?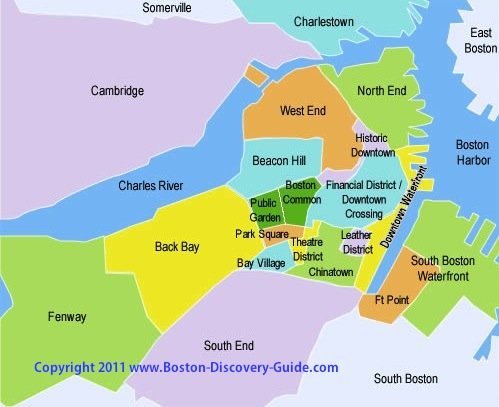 This neighborhood map should help you get oriented. You can find a list of top attractions in each neighborhood here.
Need a more details? Here are our favorite free and low-cost Boston maps.
---
College Nights at Frog Pond - 2023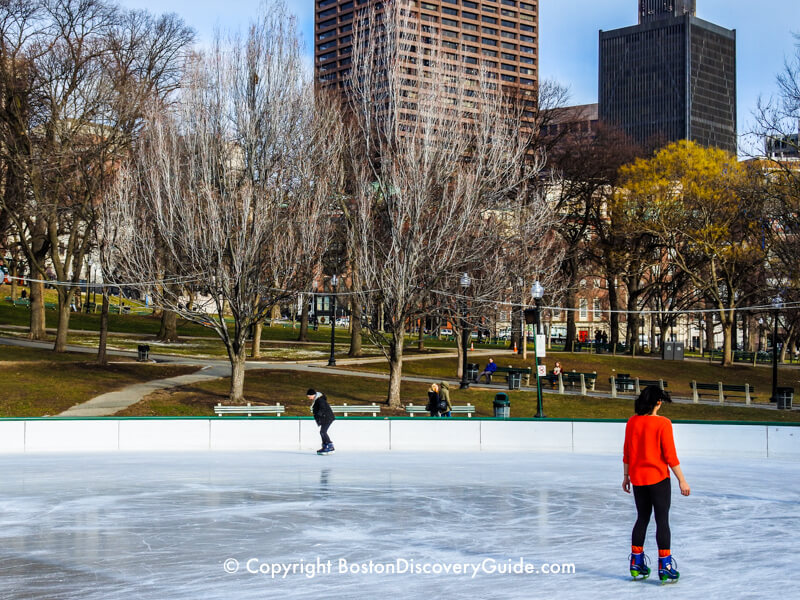 Head over to Frog Pond every Tuesday Night (except for major holidays, and school breaks / vacations) from 6pm - 9pm for College Nights. Show your current college ID and get half-price admission. On certain Tuesdays, students at featured colleges get free admission (check the schedule). Bring your own skates or rent them for $12 at the rink. And don't forget to check out the hot chocolate, mac & cheese, grilled cheese, and waffles at the onsite Cafe. It's the best Cheap Date in Boston!
When: Through mid-March, depending on the weather
Where: Frog Pond,
Closest T station: Red & Green Line/Park St
More about Ice Skating in Boston
---
New Year's Eve & New Year's Day Cruises 2023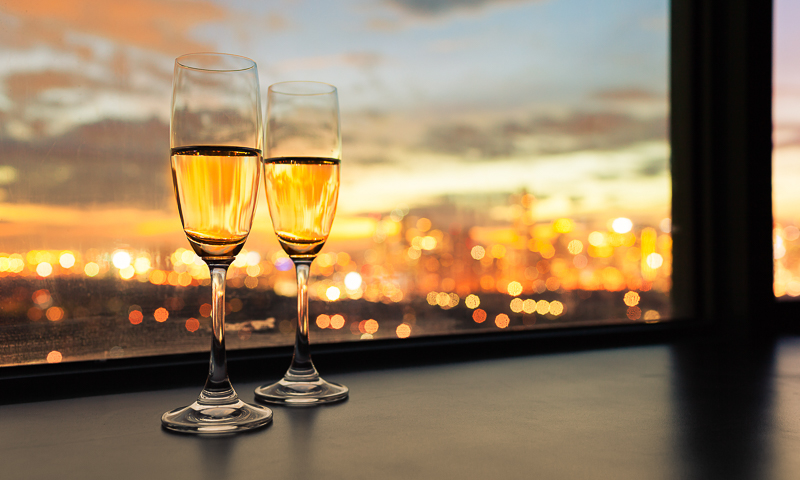 Welcome the New Year aboard the elegant yacht Northern Lights on these special New Year's Eve and New Year's Day cruises around Boston Harbor. These cruises always sell out early - so don't wait to make your reservations!
New Year's Eve Cruise - Say goodbye to 2022 and welcome 2023 on this festive Boston Harbor cruise with music and gourmet appetizers; purchase the beverage of your choice onboard - or pre-order a bottle of Moet & Chandon when you book - Book now
New Year's Day Brunch Cruise - Welcome the New Year with a tasty hot 3-course brunch on this relaxing sightseeing tour around Boston Harbor - Book now
---
L Street Brownies Take Their Annual Plunge 2023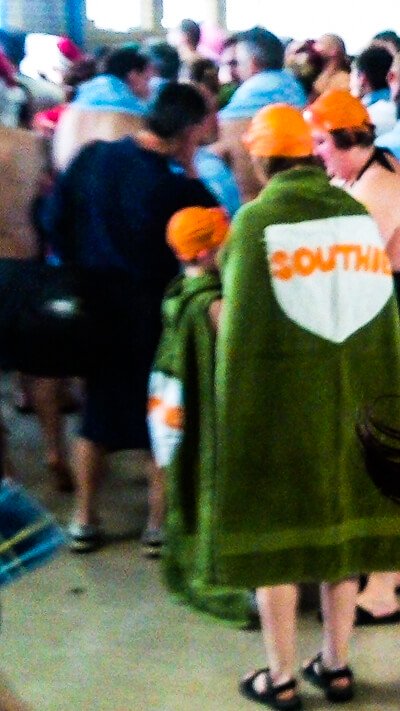 Are they crazy . . . or just incredibly fit and brave?
Ever since 1904, the L Street Brownies celebrate the New Year by plunging into the icy waters of Dorchester Bay and raising money for local charities. If you're visiting Boston and want to have a true "insider" experience of our real culture - head to Carson Beach/L Street Beach for this famous Boston event on January 1.
Up to about 500 swimmers typically participate in the New Year event. Irish bagpipers usually play until they also jump in the water. A large crowd of friends and onlookers cheer the swimmers on while passing around towels, vitamin C, and flasks.
Many of the L Street Brownies, a polar bear swim club formed in 1902 and named after the L Street Bathhouse in South Boston, swim here daily throughout the year. As with many things in Boston, this is the oldest Polar Bear club in the nation. Although most members appear to be 50-something or younger, a number are in their 80s and 90s and attribute their strong immune systems to the daily exercise and icy water. Each year, the plunge is dedicated to the memory of past and recently departed Brownies.
Do the Brownies ever cancel their plunge due to cold weather? They didn't in 1918, when the record low was 3 degrees below zero (not counting wind chill). The temperature this year is supposed to be 5 degrees above zero at the time of the swim - balmy by comparison.
When: Saturday, January 1 at 9am. Registration for those making the plunge starts at 8:15am, and doors close at 9:30am. No need to register in advance - you'll fill out a short form once you get there. In case you're wondering, the plunge begins at a different time each year, because it's determined by the tide, which varies from year to year.
Where: L Street Bathhouse at Curley Community Center (617-635-5104), 1663 Columbia Road, Carson Beach, South Boston
Closest T station: Red Line/JFK-UMass Station; walk half a mile to the Curley Community Center. Alternately, take the T Red Line to Broadway Station and transfer to the #9 or #11 City Point bus. The locker and shower rooms won't be available at all this year, so if you're swimming, come dressed for the swim and bring some dry (and warm) clothing. In case you're not familiar with this beach, you should know that it features lots of rocks and shells, so swim shoes are a good idea.
More to know: You must be 16+ to participate. Lifeguards will be on duty. No pets or alcohol allowed. Creative costumes are encouraged.
Strong recommendation: Leave kids under 12 at home, as no inside areas are available where they can keep warm during the swim. This is especially important this year due to the FRIGID weather!
Note: MBTA subway and buses run on a holiday schedule on New Year's Day; expect more of a wait than usual
Parking: Available along Day Blvd
Cost: Free
More about Carson Beach and L Street Beach
Photo credit: Logan Ingalls via Creative Commons license
---
Marx Brothers Marathon on New Year's Day
Want to spend New Year's Day binge-watching something other than Netflix? Head over to the Brattle Theatre in Cambridge for their January 1st New Year's Day Marx Brothers Marathon! Laugh your way through the day with Groucho, Chico, and Harpo at A Night at the Opera, Animal Crackers, Horse Feathers, and Duck Soup. Check their website for times and tickets.
---
Boston Baroque First Day Concert 2023
Boston Baroque welcomes the New Year with a thrilling performance of Bach's Brandenburg Concerto No. 6 and Telemann's Concerto in e Minor for Recorder and Flute. Celebrate with complimentary champagne and chocolates during intermission.
When: January 1, 3pm
Where: Sanders Theatre, Harvard University
Parking: Nearby garage, free
Tickets and more information: website
---
New England Patriots at Gillette Stadium - January 2023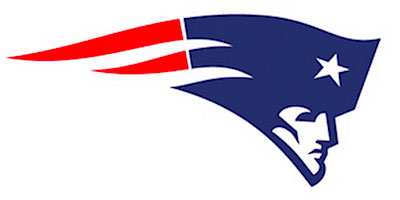 Only one New England Patriots home game takes place at Gillette Stadium during January, on the day after New Year's Day - so what better way to welcome the New Year?
Get your tickets now, and get ready to join in the fun at Gillette!
Enter DISCOVERY 10 to save 10% on TicketLiquidator & TicketNetwork tickets
Where: Gillette Stadium
Getting there: The Patriot Train - plus more ways to get to Gillette from Boston
Where to stay: Hotels near Gillette Stadium
Tickets: Check for great prices, great seats, and sometimes discounts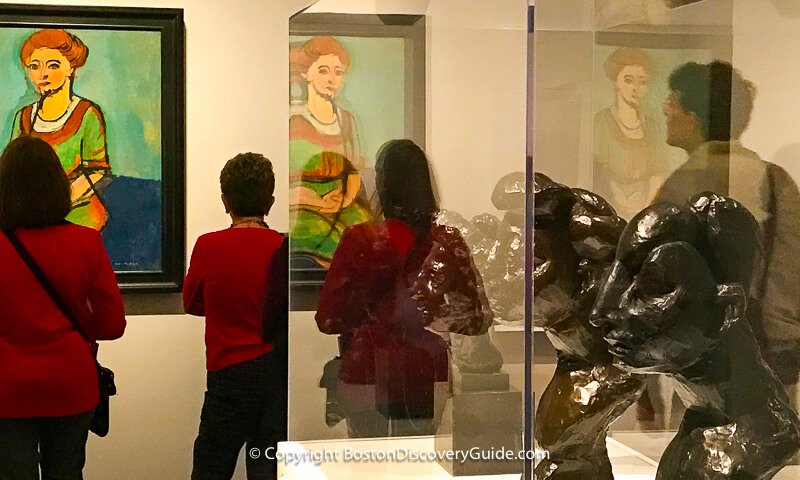 MFA Boston - Current & Future Shows
Frank Bowling's Americas: Powerful color-saturated abstracts by this BritishGuiana-born artist who has spent much of his career in London and New York - Through April 9, 2023
Weng Family Collection of Chinese Painting: Art Rocks - Over 25 works exploring how the aesthetics of rocks permeate Chinese architecture, landscape design, and painting styles - Through May 3, 2023
Touching Roots Black Ancestral Legacies in the Americas - Exhibition tracing the ways in which 20th century Black artists trace their African roots in their art - Through May 21, 2023
Making Past Present: Cy Twombly - Explores Twombly's fascination with antiquity and its influence on his art - January 14-May 7, 2023
Hear Me Now: The Black Potters of Old Edgefield, SC - Focuses on the work of 19th century Black potters in Old Edgefield, a center of stoneware production before the Civil War - March 4 - July 9, 2023
Hokusai: Inspiration and Influence - A new look at the impact of Japanese artist Hokusai on other artists; features over 90 woodblock prints, paintings, and illustrations by Hokusai - March 26-July 16, 2023
Museum (and show) admission: $27; some special exhibits require a timed-entry reservation and/or additional fee; free entrance with Boston Discount Cards (GoBoston card and Boston CityPASS). Free admission on Martin Luther King Jr. Day, Lunar New Year Celebration Day, Memorial Day, Labor Day, & Indigenous Peoples' Day. MFA is open Thursday - Monday and closed Tuesday & Wednesday.
Institute of Contemporary Art/Boston - Current & Future Shows
To Begin Again: Artists & Childhood - Works depicting childhood by Jean-Michel Basquiat, Paul Klee, Faith Ringgold, and other artists from the early 20th century through today - Through Feb 26, 2023
Barbara Kruger - Large-scale commissioned work on the Fineberg Art Wall- Through Jan 21, 2024
Admission: $20 adults, 18 and under free; free entrance with GoBoston card and Boston CityPASS. Closed on Mondays. Free admission on Martin Luther King Jr. Day, Presidents' Day, Memorial Day, Juneteenth, Labor Day, & Indigenous Peoples' Day, and every Thursday from 5-9pm. For free days and nights, you must have timed tickets for free admission.
---
New England International Auto Show 2023 - CANCELLED
Sadly, this year's show is cancelled due to lack of manufacturer and dealer inventories. The show plans to come back full force in 2024 when inventories should rebound.
The enormous New England Auto Show at the Boston Convention & Exhibition Center (415 Summer Street, South Boston Waterfront) is by far the biggest in New England, and showcases all the newest models for basically every domestic and imported brand. If you're planning to buy a new vehicle in the coming year, want to compare models and features, chat with dealers and factory reps, or just want to keep up with the newest models and technology, you owe it to yourself to go!
Dates: January 12 - 16
Tickets: $17 adults, $7 kids ages 6-12 (under 6 free), with $1 of each ticket sold donated to local charities
Check the New England Auto Show's website for more info about new dates
---
Looking Ahead to Future Events in Boston
---
Check Out More Top Boston Events Each Month
January | February | March | April | May | June | July | August | September | October | November | December | Year at a Glance
---
Find a Hotel or Apartment for Your Boston Visit
Enter your dates to see available hotels, apartments, and rates: