Best Things to Do in Boston in January 2018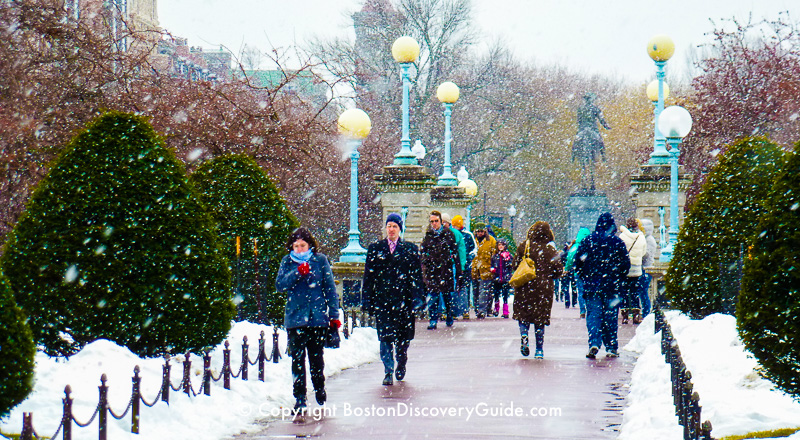 LookiLooking for interesting things to do in Boston in January?
Boston hotels offer their cheapest rates this month, and the city is full of fun activities and events.
Outdoors, winter sports hold center stage at TD Garden, Fenway Park, local ice rinks, and ski slopes.
Indoors, Boston cultural venues, restaurants, and nightlife provide lots to do.
In Boston's Theatre District, the theater season is in full swing. Two big wine events add extra warmth. And Boston sports fans get to cheer the Celtics, Bruins, and (usually) the Patriots.
January always feels like the coldest and snowiest month of the year in Boston. And often, it is. But the sky is luminous, even when cloudy, and as the month goes by, you may even notice the days getting a tiny bit longer.
If you're planning what to do in Boston in January, here are some activities to consider. Be sure to also check the Boston Event Calendar for January.