Boston's Duckling Day Parade - 2019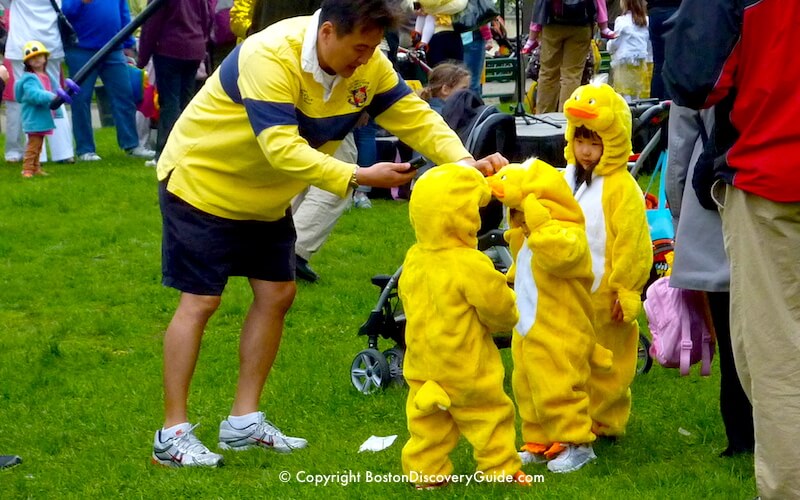 Boston's Duckling Day Parade provides the perfect way to celebrate Mother's Day when your child reaches a certain age - perhaps 18 months - and even younger if you're willing to carry your little duckling.
The Duckling Day Parade commemorates Robert McCluskey's classic children's book, Make Way for Ducklings, set here in Boston and made even more special by our Make Way for Ducklings statues in the Public Garden.
The parade begins in Boston Common and traces the path taken by Mr. and Mrs. Mallard and their flock of 8 recently hatched ducklings as they search for the perfect place in the city to bring them up, which turns out to be Mallard Island in the middle of the Lagoon in the Public Garden.
As a doting mom or dad, you get to dress up your own offspring in something yellow and fuzzy, and parade with them.
For parents, there's no sweeter Mother's Day treat than seeing your own adorable baby duckling march - or toddle - in this annual parade.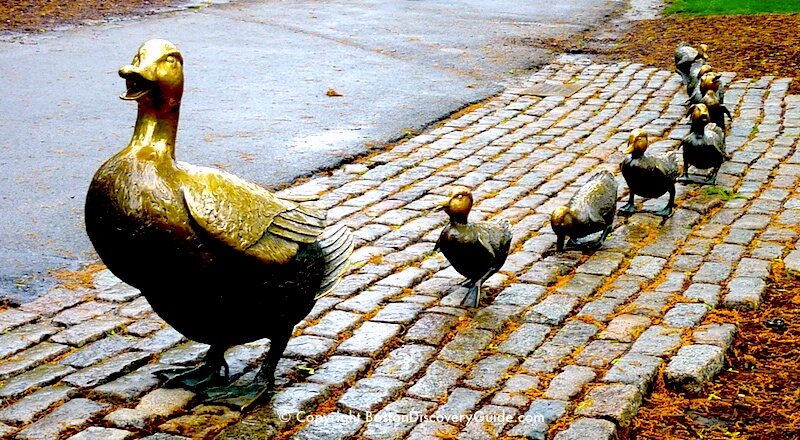 You need to do the Duckling Parade while your children are still young because once they're old enough to realize what they look like while wearing yellow fuzzy outfits, they'll rebel and refuse to participate.
You'll probably have the best success in getting your children to dress like ducklings when they're about 5 or under - although you'll see plenty of 7, 8, and perhaps even 9 year olds gamely marching along with their younger siblings in the parade. Once they reach that age, you might want to take pity and settle for letting them wear a yellow t-shirt.