Boston Cruise Port Visitors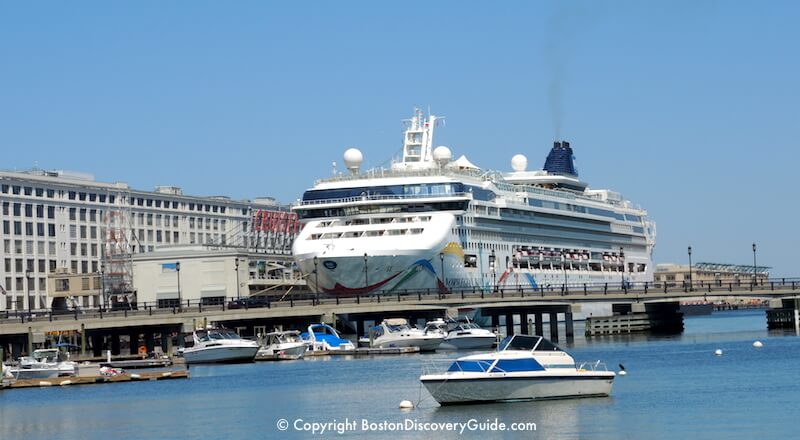 Boston's Cruise Port, located in the city's lively South Boston Waterfront neighborhood, welcomes almost half a million visitors each year.
Whether you're departing on one of the many cruises from Boston or arriving for a port of call visit, here's your guide to everything you need to know about the cruise port, destinations from Boston, and the cruise ships.
Plus, we share tips on where to store your luggage, and the best transportation options for getting to CruisePort from the airport.
If you're making a Port of Call visit to Boston just for the day, shore excursions let you make the most of your time by showing you what makes Boston special. We'll show you how you may even be able to save by booking directly!
Arriving a day or two before your cruise, or spending some time after you return?
You'll find recommendations for convenient hotels within walking distance of the cruise port, plus all the nearby cultural attractions, waterfront restaurants, and nightlife you'll want to explore.