Codzilla: The Wildest Cruise in Boston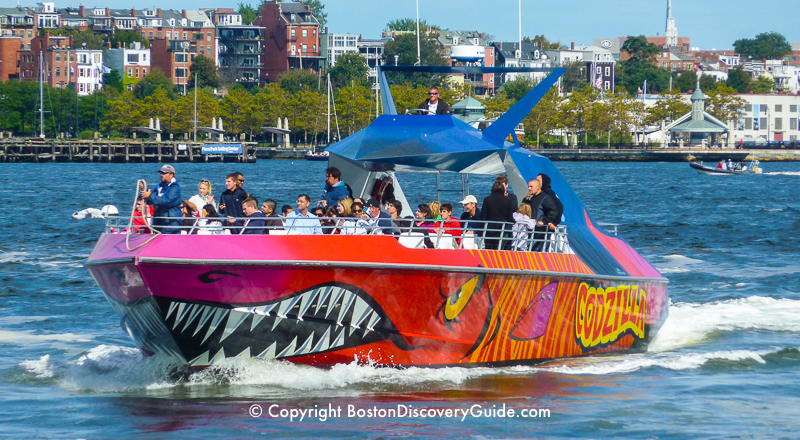 Teens and thrill-seekers love Codzilla.
Speed, spinning turns, loud rock music blaring from 30 on-board speakers, and the crew's comic routine involving pirates and mutant cod make it the wildest ride in the Harbor.
What is Codzilla?
It's a sea monster . . . um, no, actually, it's a souped-up, 2,800 horsepower, twin turbo-charged engine muscle boat. . . well, cruise boat trying to look like a shark . . . or at least not totally like a codfish.
If you're looking for a unique cruise experience that combines sightseeing with fun - and you don't mind getting wet - this may be the Boston Harbor tour for you!
Is Codzilla the Right Cruise for You?