Entertainment and nightlife in Boston rocks . . .
Our huge number of bars, dance clubs, comedy clubs, concerts, restaurants, theaters, movies, dinner cruises, and other entertainment give you plenty of ways to have fun after the sun goes down.
But here's an important heads-up: nightlife here ends early compared with other large cities.
How early?
Last call happens at 2am or earlier, while most restaurants serve their final meal long before then.
However, you'll find plenty to do before the city closes up!
Top photo: Concert at House of Blues Boston - Photo credit: Michael Schwarz for DigBoston
Boston Discovery Guide is a reader-supported publication. When you buy through our links, we may earn a commission at no additional cost for you. Learn more
---
Boston Theaters, Concerts, Movies, Comedy
Shows & Performances at Boston's Theaters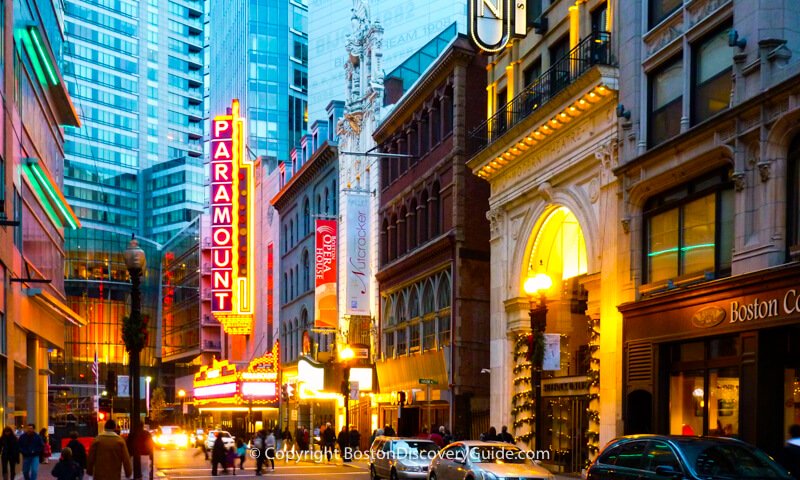 Find top shows in Boston's Theaters each month, check schedules, and get your tickets ... More
---
Theaters for Live Shows & Performances
Find where to see shows, concerts, & other performances, plus ticket and discount information ... More
---
Concert Venues
From indie groups to world-acclaimed symphony orchestras, multiple concerts take place every night.  All you have to do is choose ... More
---
Movie Theaters
Nothing beats the experience of seeing a movie in a theater on the wide screen, especially with popcorn and perhaps a glass of wine in your hand. Boston movie theaters specialize in everything from the latest hits to indie films to old-time classics - something for everyone! 
Check out our guide to movie theaters in Boston
Even if you haven't visited Boston, you've probably seen it in the movies. Here's a few of the best movies filmed in Boston.
---
Comedy Clubs
Boston's robust comic scene launches numerous nationally known comics.  These clubs are where you'll see today's and tomorrow's stars ... More
---
Summer Concerts at Leader Bank Pavilion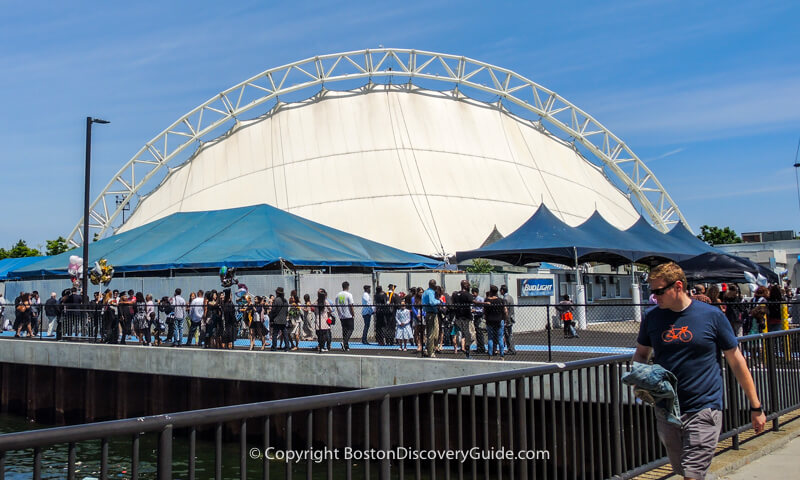 At its location right on Boston Harbor, the Leader Bank Pavilion hosts top musicians and groups from late spring through early fall in the sizzling South Boston Waterfront neighborhood ... More
---
Summer Outdoor Theater: Shakespeare on the Common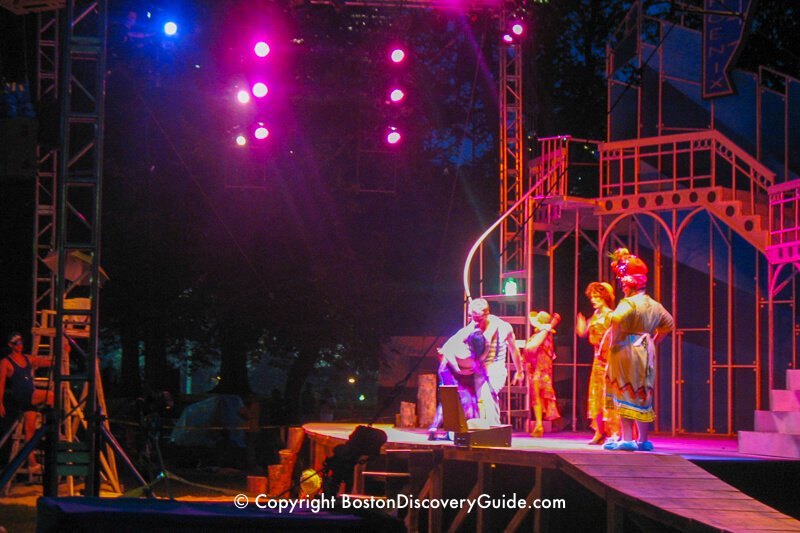 A beloved summer event, Shakespeare on the Common brings the Bard to life in a way that will have you laughing even in the face of tragedy.  Even if you think you don't like Shakespeare, don't miss this experience ... More
---
Boston Opera House
As befits this jewel of Boston's Theatre District, the Opera House is where Boston's top shows entertain enthralled fans.  Come here for Broadway hits, Boston Ballet's The Nutcracker, and many more special performances  ... More
---
Hatch Shell on the Esplanade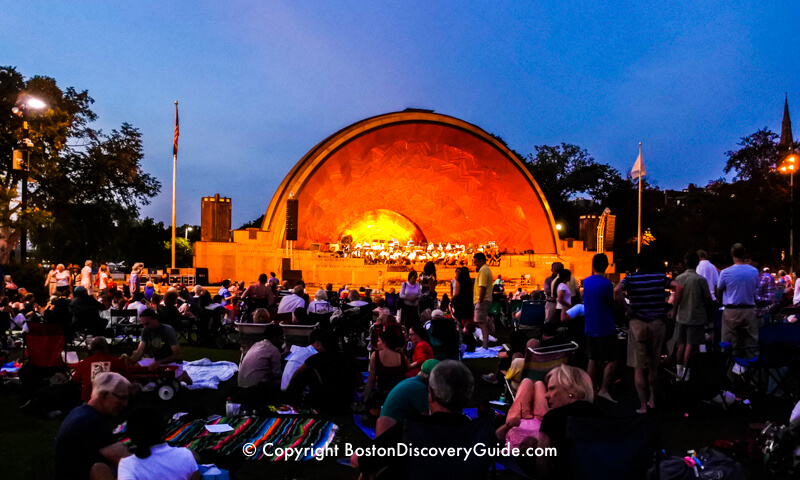 Located on Boston's fabled Esplanade, the Hatch Shell is where you'll find free summer concerts, including the Boston Pops' famous July 4th concert followed by fireworks ... More
---
Boston Restaurants, Bars, & Night Clubs
Dance Clubs & Nightclubs
Whether you want to dance, socialize, or just soak up the music, here are the hottest clubs in Boston.  Dress codes, what to expect ... More
---
Historic Taverns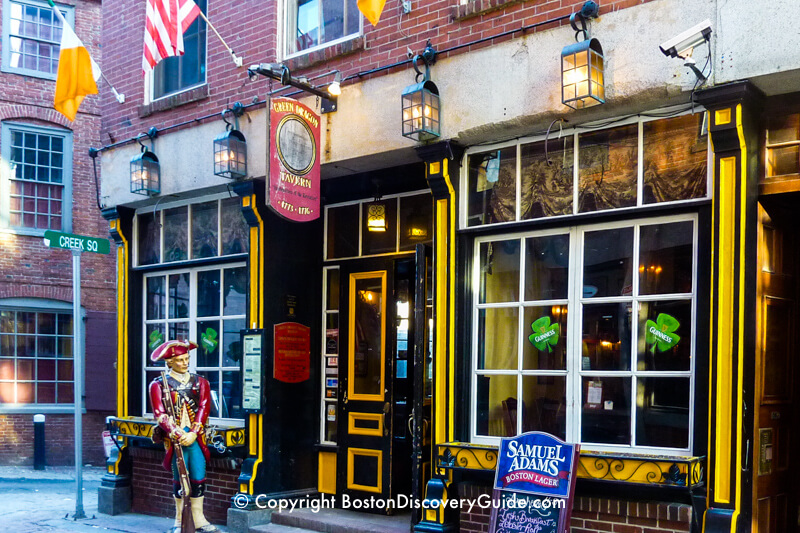 Want to experience Boston history the easy way?  Follow in the footsteps of Paul Revere, Sam Adams, and other early Patriots by heading to these historic taverns ... More
---
Sports Bars near TD Garden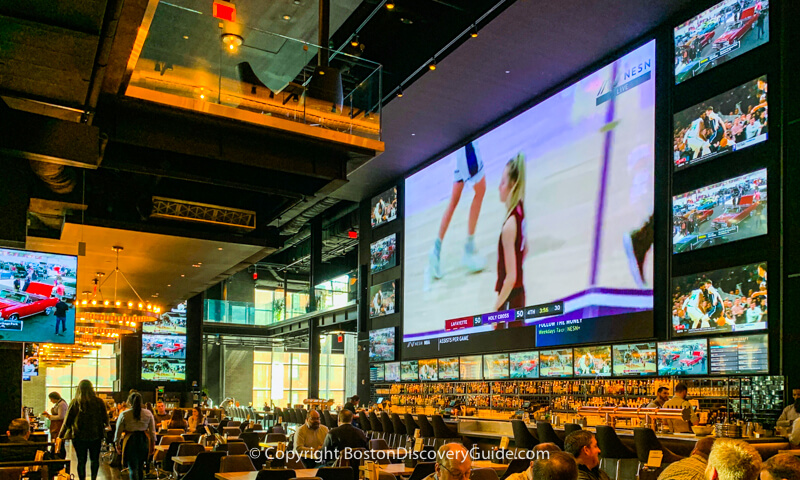 Bruins and Celtics fans pack these sports bars near the Garden before and after games, but they're also great places to have fun at anytime.  Find out why  ... More
---
Sports Bars near Fenway Park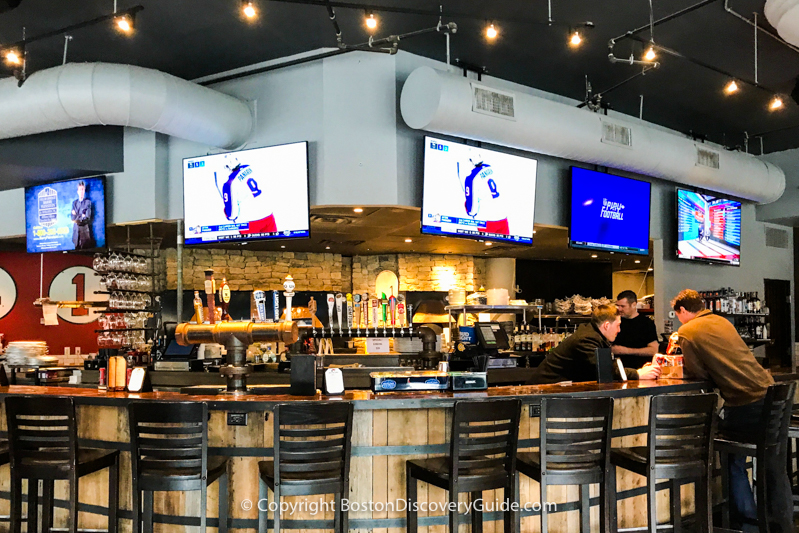 We take sports seriously in Boston, and you should too.  And there's no better place to do that than these sports bars near Fenway Park - plus several with live music ... More
---
Boston Restaurants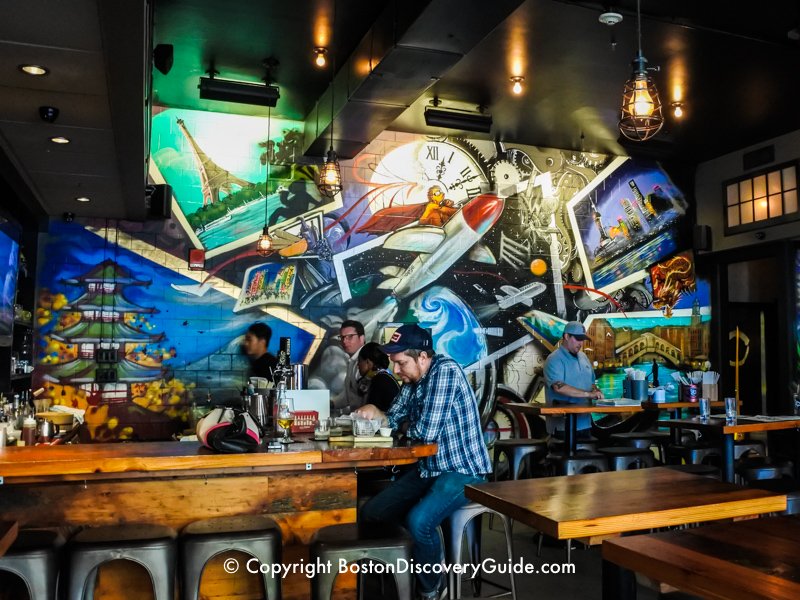 More than places just to get food, Boston's restaurants provide an evening's culinary adventure.  Find the best places to excellent cuisine and beverages ... More
---
Irish Pubs in Boston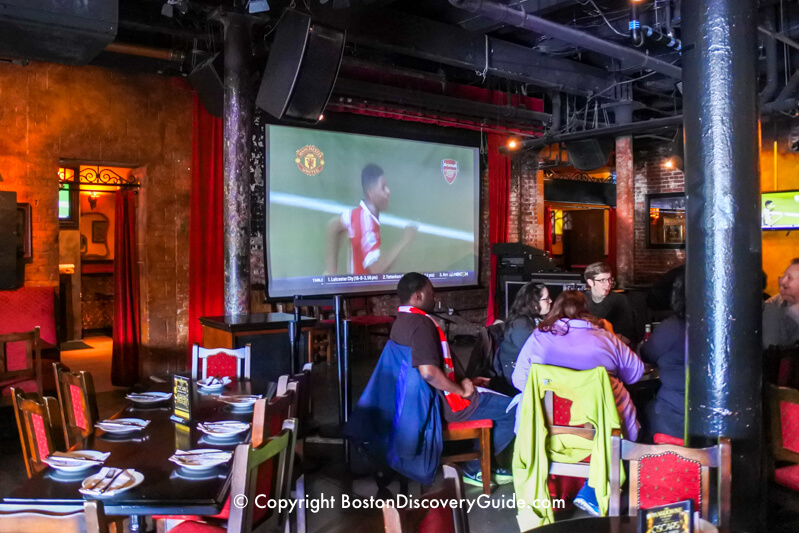 Nothing beats Boston's Irish pubs for warmth, good brew, and tasty pub food.  But you'll also find much more in many of them - Irish music, dancing, big screens, and plenty of fun all night  ... More
---
Boston Harbor Dinner Cruises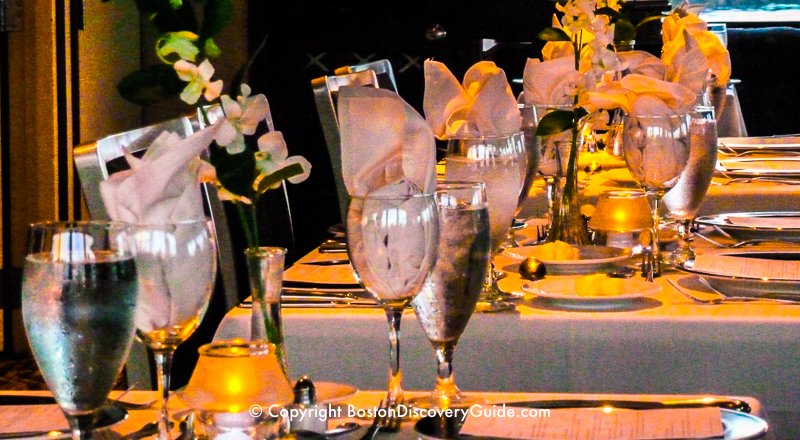 Enjoy a memorable evening under the stars on these luxury cruises offering gourmet dining, dancing, music, and spectacular Boston Harbor views.
---
More Articles about Things to Do in Boston
---
Fun Ways to See Boston
---
Need a Boston Hotel or Apartment?
Use this handy map from Booking.com to find the perfect place to stay. Just enter your dates to find what's available, see the best rates, and make your reservations.