Boston Labor Day events offer the perfect combination:lots of fun things to do, fireworks over the Harbor, and (usually) warm, sunny weather.
For 2023, Labor Day (always the first Monday in September) falls on Monday, September 4.
Because this is a big holiday weekend, you'll also find lots of special events on Thursday, Friday, Saturday, and Sunday.
Top Labor Day events include Red Sox games, concerts and shows, special cruises, and huge sales.
---
Labor Day Weekend Cruises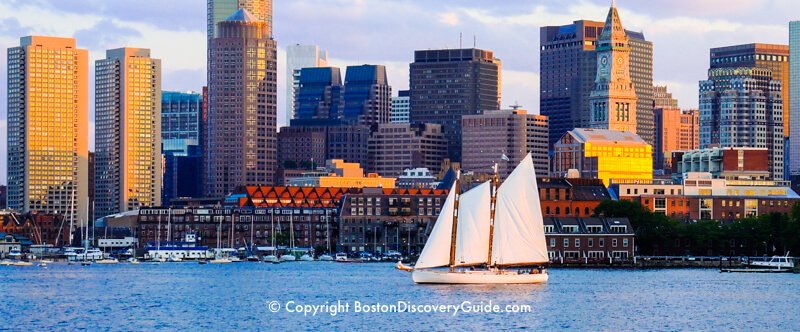 Tour Boston by boat - the best way to see the city!   Check out these fun sightseeing, music, and entertainment Boston Harbor cruises on the Yacht Northern Lights and Schooner Adirondack III:
Popular Cruises on the Northern Lights:
Sailing on the Adirondack III
Adirondack III Day Sail - Enjoy cool breezes and the afternoon sun on this relaxing sightseeing sail around Boston Harbor and the Inner Harbor Islands - Starts May 3
Adirondack III Sunset Sail - Relax as the setting sun turns the sky brilliant colors - Starts May 3
Adirondack III 90-Minute Mimosa Day Sail - Soak up the sun on this afternoon sail through the Inner Harbor and Harbor Islands with drinks available for purchase at the bar - Starts July 1
Book Your July 4th Cruises Now!
---
More Fun Ways to See Boston
---
Labor Day Weekend-Long Activities at Lawn on D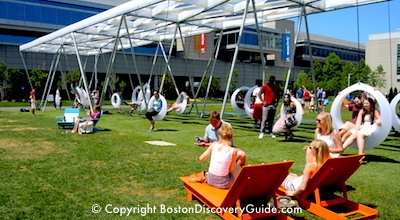 Live music and DJs, lawn games, food and beverages, - the fun goes on all weekend at Lawn on D, located on D Street next to the Convention Center in the South Boston Waterfront neighborhood.
Everything is free except for what you spend on food and drink. Hours vary a bit by day - so check their website for details.
---
Free Admission to ICA Boston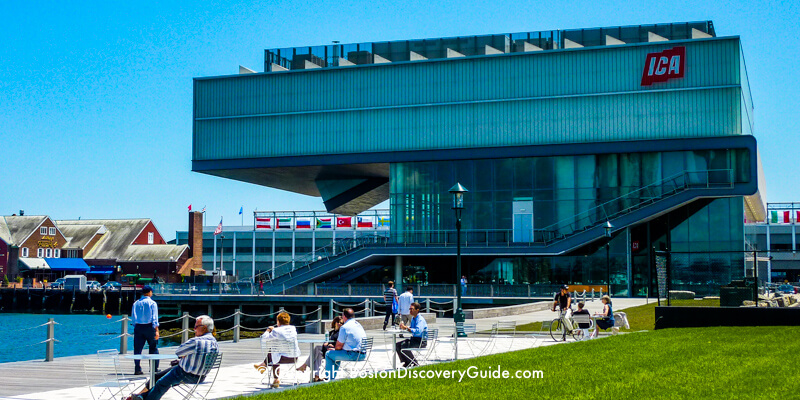 Flex your artistic muscles on Labor Day (Monday, Sept 5) at ICA Boston(25 Harbor Shore Drive, Boston's Seaport District) where free admission for the day will let you explore the Institute of Contemporary Art's gallery exhibits and contribute your own drawing to a collaborative art project. 10am - 5pm. All ages welcome.
After you've had your fill of art, enjoy a meal overlooking Boston Harbor at one of the many appealing South Boston Waterfront restaurants.
If you can't get there on Monday, keep in mind that you can also enter for free on other days when you have a Go Boston Discount Card.
---
Labor Day Fireworks - Will Return in 2023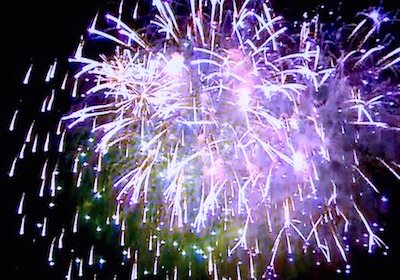 Fireworks launched from a barge anchored between the North End and Seaport up the sky over Boston Harbor to kick off Labor Day Weekend and the beginning of fall have become a much-loved holiday tradition - but sadly, they will not take place this year.
The good news: Boston's Labor Day fireworks are expected to return in 2023, so if you're planning a visit next year, here's what you need to know:
The spectacular show typically begins at 8pm on the Thursday before Labor Day.
Looking for the best place to watch Boston's Labor Day fireworks? Without a doubt, best views will be from a fireworks cruise boat on the Harbor:
Where to watch the fireworks from the shore: Christopher Columbus Park and Long Wharf in the North End, the South Boston Waterfront (especially around Fan Pier/Seaport), the Downtown Waterfront, and Piers Park in East Boston.
For hotels with views, consider South Boston waterfront hotels, downtown waterfront hotels, and North End hotels. Compare prices online to find the best deals, but call the hotel of your choice to book a room with a view.
---
Where to Stay: Hotels in Boston's North End
---
Labor Day Sales 2023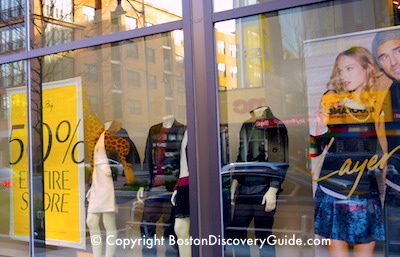 Labor Day Sales attract bargain seekers and back to school shoppers throughout the weekend.
You can find great deals throughout the city, but to take advantage of reductions on already discounted prices at outlet stores, head to Boston-area Assembly Row or Wrentham Village.
For in-city shopping, check out sales at Faneuil Hall Marketplace and Prudential Center.
---
Boston Cruises and Tours for Labor Day Weekend 2023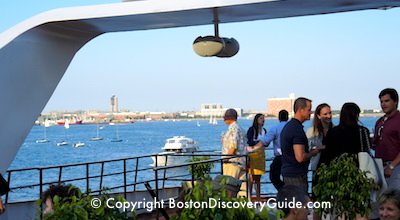 Want to combine sightseeing with a memorable Boston experience? Try these special cruises and tours on Labor Day Weekend:
Boston Harbor 3-hour Dinner Cruise aboard the Odyssey - Enjoy a gourmet meal, dancing, and a romantic evening under the stars. Find out more
Boston's North End Walking Food Tour - Explore Boston's Italian North End and sample the delicious pizza, pastries, meats, and cheeses that make this neighborhood such a popular destination. Find out more
Boston Harbor 2-hour Lunch Cruise aboard the Spirit of Boston - Enjoy a buffet meal, live DJ and dance party, and sightseeing along the Boston skyline. Find out more
Day Trip to Martha's Vineyard- You'll feel like you're in another world when you experience the beauty of Martha's Vineyard. This day trip gives you an easy way to get there - relax while a mini-coach whisks you to the ferry for the 35-minute ride to the island, and then either explore on your own or choose the optional mini-coach tour of the island. Find out more
---
Labor Day Concerts
Top Concerts - Dates and Ticket Information:
Top concerts in Boston in September 2023 include shows by Billy Joel & Stevie Nicks, Arctic Monkeys, and Andrew Rieu - plus lots more to enjoy throughout the month:
Find more concerts and shows in Boston in September.
---
Fun Things to Do with Kids on Labor Day Weekend in Boston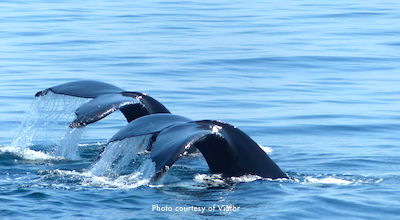 Family-oriented activities to do with kids in Boston on Labor Day weekend include:
---
GoBoston Card for Attractions, Tours, Cruises
Best way to save up to 55% when you take a Boston Harbor cruise or Duck Boat tour, visit Plimouth Plantation, the New England Aquarium, Museum of Science, Museum of Fine Arts, Fenway Park Tour, and more.
---
Red Sox Games
Catch an exciting Boston Red Sox game at Fenway Park on Labor Day Weekend:
Friday, Sept 1 -
Saturday, Sept 2 -
Sunday, Sept 3 -
Monday, Sept 4 -
Enter DISCOVERY 10 to save 10% on TicketLiquidator & TicketNetwork tickets
Find more Red Sox tickets for September
---
Want to Stay Nearby? Hotels near Fenway Park:
If you're coming to a Red Sox game, spend the night or the weekend at one of the nearby hotels, such as the hip Verb Hotel, directly across the street from Fenway Park: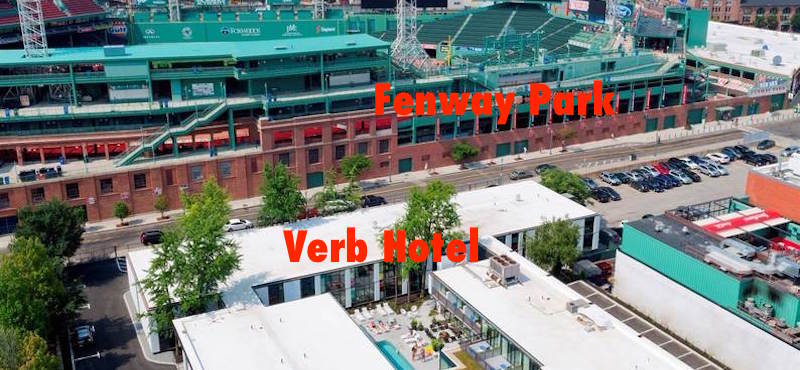 More top hotels near Fenway Park:
Check out more hotels near Fenway Park
---
Visit Cape Cod on the Fast Ferry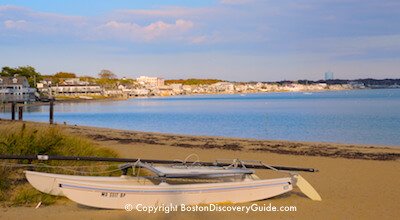 Labor Day Weekend is a fantastic time to spend a day (or longer) in scenic Provincetown at the eastern tip of Cape Cod.
The easiest and fastest way to get there is on the "Fast Ferry" - a sleek and luxurious passenger-only catamaran that whisks you to this charming village in only 90 minutes.
Explore Provincetown's many art galleries, chic clothing boutiques, and picturesque lanes at your leisure. Watch the sun set as you feast on clam chowder and a lobster roll at one of the many restaurants overlooking the water.
But don't wait too long - the ferry books up fast on any holiday weekend.
Get Your Fast Ferry Tickets to Provincetown
Find out more about visiting Provincetown
---
One More Weekend at the Beach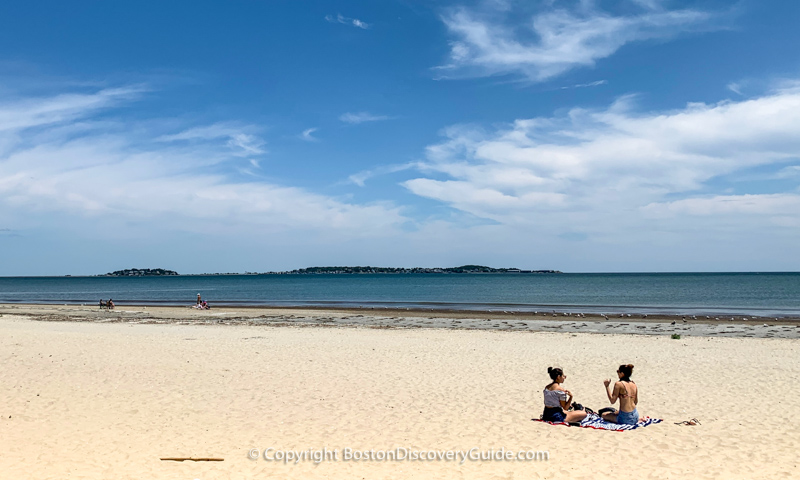 Even though Labor Day doesn't really mark the end of beach season in Boston, this last weekend of the summer is the perfect time to squeeze in a few more hours at a convenient city beach.
Find out about Boston's best city beaches and how to get to them on public transportation
---
Labor Day Weekend at USS Constitution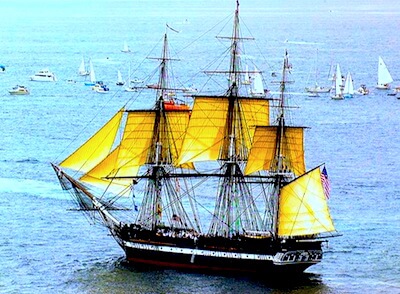 The USS Constitution, famous since the War of 1812 and the world's oldest commissioned warship still afloat will be open for free visits throughout Labor's Day Weekend in the Charlestown Navy Yard. Active duty U.S. Navy Sailors conduct the tours and will answer your questions about "Old Ironsides" from 10am - 6pm.
Please note: Although the ship is usually closed on Mondays, it will be open for tours on Labor Day. Also please note: If you are 18 or older, you will need to present a valid federal or state-issued photo ID or passport to board the ship.
Getting there: Walk along the Freedom Trail (the USS Constitution is one of the Charlestown sites), take the MBTA Water Shuttle from Long Wharf (next to the New England Aquarium). You can also get close-up views of the USS COnstitution on some Harbor Cruises
---
"Allston Christmas": A Boston Labor Day Event You May Want to Avoid (If You Can)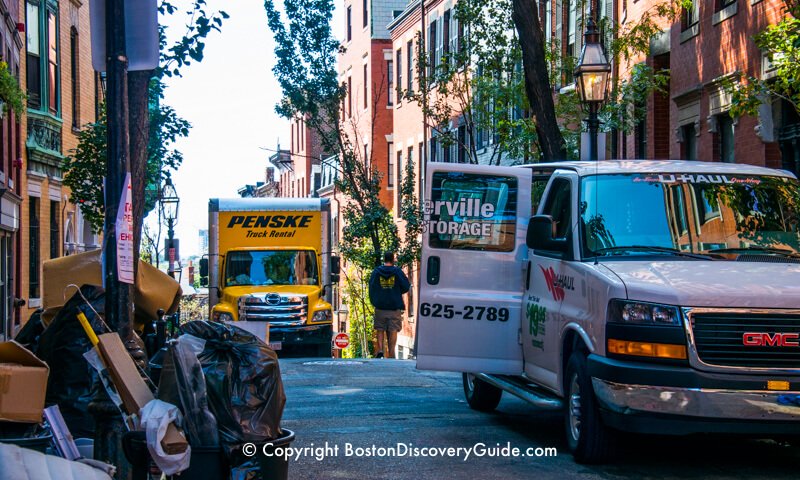 Although "Allston Christmas" has nothing to do with Labor Day, it coincides with Labor Day Weekend - so if you're planning to planning to visit Boston during this period, here are the critical things you need to know about what happens during this annual "event."
First, what exactly is "Allston Christmas"? When the Boston area's roughly 250,000 college students return to campus in September, a significant number move into apartments, just as others move out at the end of August.
That means a huge amount of unwanted furniture including queen-sized beds and massive couches, household items, and clothes gets dumped onto the sidewalks and into the streets. From treasures to trash, it's all up for grabs. The result is chaos.
Allston along with Brighton, Longwood, Beacon Hill, Cambridge (especially around Harvard Square and Kendall Square), and parts of the North End and Brookline are the most-impacted Boston neighborhoods due to their large number of student residents. Some streets may be officially blocked to traffic (along with lots of curb side parking spaces), and others will be "unofficially" blocked - in other words, you can't get through by car. And don't bother honking.
And a small warning: this is also the weekend when "Storrowing" is mostly likely to happen. What is Storrowing? That's when trucks (often but not always moving trucks) over 10 feet high fail to read the "Clearance" signs on Storrow Drive's underpasses before either shearing off their top or getting stuck. The resulting mess halts traffic for a very long time - so take it from a Local, consider avoiding Storrow Drive if you can.
With countless UHauls jamming the streets, gridlocking traffic, and possibly getting Storrowed for a couple of days before and after September 1 and, unfortunately, throughout much of the Labor Day weekend, you may want to avoid these areas - unless you're tempted to try your luck at finding the perfect mirror or nice pair of lamps among the debris.
---
More Articles about Things to Do in Boston in September
---
Need a Boston Hotel or Apartment?
Use this handy map from Booking.com to find the perfect place to stay. Just enter your dates to find what's available, see the best rates, and make your reservations.