The Boston Events Calendar for March 2021 is packed with exciting events: the huge St Patrick's Day Parade, Boston Flower and Garden Show, Dine Out Boston, and fantastic shows in the Theatre District including Fiddler on the Roof, Jersey Boys, and Riverdance and much, much more!
Plus (depending on the status of the pandemic) thrilling concerts by top performers.
Please note: Some-to-many activities may be canceled or modified due to the ongoing Covid-19 pandemic - so please check carefully for updates.
March Holidays & Important Dates in Boston:
March 5 - Boston Massacre took place in 1770 (reenacted this year on March 7)
March 8 - Daylight Savings Time begins (set your clocks 1 hour forward)
March 17 - St Patrick's Day - and also Evacuation Day, when the Seige of Boston by the British ended in 1776 (official Boston holiday)
March 21 - Whale Watching Cruises begin for the season
So take a look at the event calendar for March, make your hotel reservations, and come enjoy Boston in March!
You can expect to feel the first hints of spring - and perhaps enjoy the return of warm weather.
Check out all our top recommendations for fun things to do in Boston in March - and start planning your visit now!
Top Photo: St Patrick's Day Parade in South Boston
St Patrick's Day Parade 2021 - TBD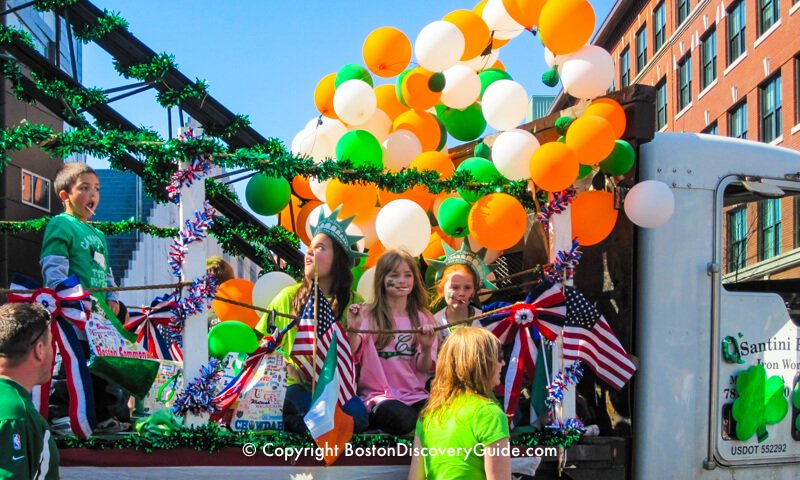 Please note: Whether or not the parade will take place this year is still TBD, depending on the state of the pandemic.
Boston's famous St Patrick's Day Parade takes place in South Boston ("Southie"), and starts at the Broadway T station on the Red Line.
Don't forget to wear green and bring a camera!
When: Sunday, March 14, 1pm (if it takes place)
Closest T station: Red Line/Broadway
More about the St Patrick's Day Parade route plus tips for getting there
More about other St Patrick's Day events
See our recommendations for the most convenient places to stay - especially if you're also catching the Dropkick Murphy's concert
Boston Massacre Reenactment - TBD for 2021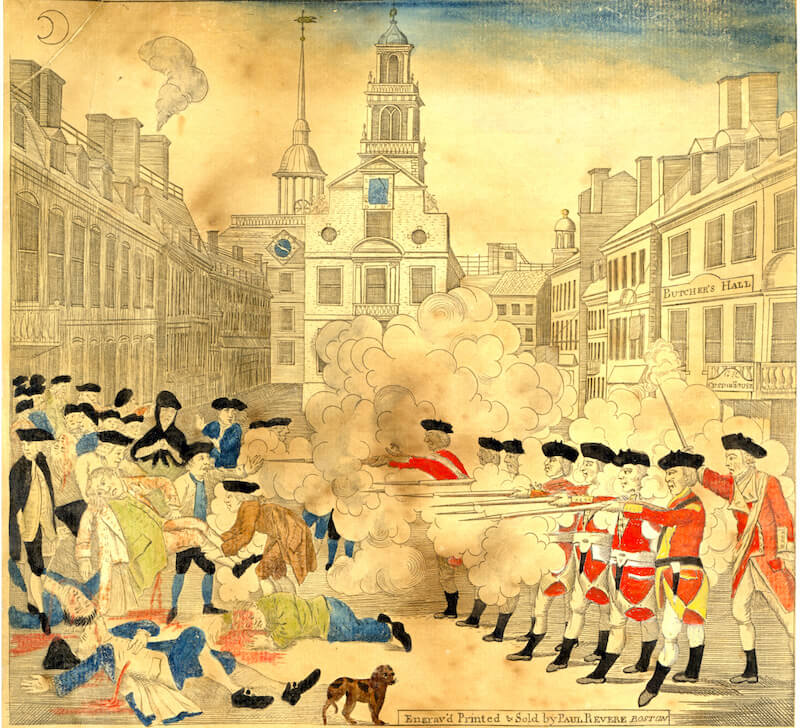 March 5 marks the 250th anniversary of the Boston Massacre, an explosion of tension between Boston Colonists and the occupying British troops in 1770 that ended with five dead Bostonians and set the stage for the American Revolution five years later.
The annual reenactment takes place this year during a day-long event on Saturday, March 7. From 1pm-5pm, look for costumed reenactors portraying a variety of citizens from 1770 Boston who will share their experiences with British troops who landed in the city in October 1768 and stayed on as no-so-welcome "guests." These historical vignettes will take place between in the areas along the Freedom Trail between the Old State House (206 Washington Street) and Old South Meeting House (310 Washington Street).
The Boston Massacre reenactment will take place near the Old State House at about 7pm. For more information, see the event website.
Find out more about what really happened at the Boston Massacre & where to find the memorial
Dropkick Murphys St Patrick's Day Concerts in Boston! - RESCHEDULED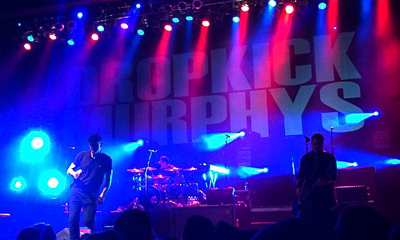 See Boston's favorite Celtic punk rock group, the Dropkick Murphys play their iconic favorites at House of Blues, Big Night Live, and Encore Boston Harborto celebrate St Patrick's Day in their home town.
Their Boston shows usually sell out far in advance - maybe because their "Shipping Up To Boston" song is practically the city's official anthem.
Get your Dropkick Murphys tickets now!!!
TicketNetwork Discount Code - Enter TNTIX to get $10 off orders of $300+

St Patrick's Day Weekend Boston Harbor Cruises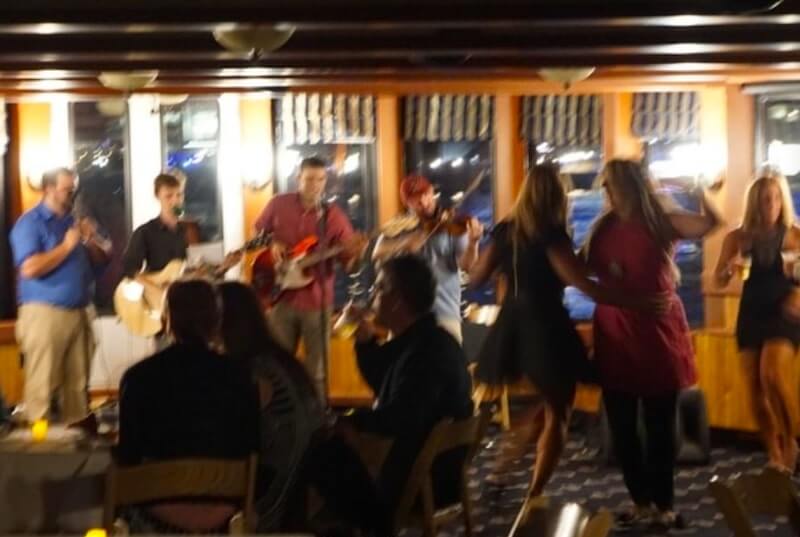 St Patrick's DayLive Irish Music Cruise - March 16 & 17 - Enjoy the gorgeous Boston skyline and "craic agus ceoil" - fun and music-while you cruise around Boston Harbor and listen to lively Irish traditional tunes from the visiting Irish band Curragh - with fiddles, banjos, uilleann pipes, concertinas, and bouzoukis, you'll think you're in a cozy pub in the Emerald Isle - especially as you savor the Irish libations at the bar
St Patrick's Lunch 'n Brews Cruise with Live Irish Music - March 16 & 17 - Sip some Guinness, Irish Whiskey, or Irish Coffee along with a lavish spread of special Irish foods as you enjoy traditional Irish music played by Curragh, the Northern Light's visiting Irish band, on this sightseeing cruise around the harbor
St Pat's Brunch Cruise with Live Irish Music - March 16 & 17 - A mouth-watering 3-course traditional Irish breakfast (for example, Irish bacon rashers, black pudding, and Irish sausages) and festive Irish coffee,, special Irish drinks, and beers available at the bar set the tone as you listen to live Irish music by Curragh and take in sights around the Boston Harbor Islands
Other Popular Cruises on the Northern Lights during March:
Boston Concerts & Shows - March 2021

Top March Concerts in Boston
Schedules & Tickets:
TicketNetwork Discount Code - Enter TNTIX to get $10 off orders of $300+

Boston Whale Watching Season 2021 Begins!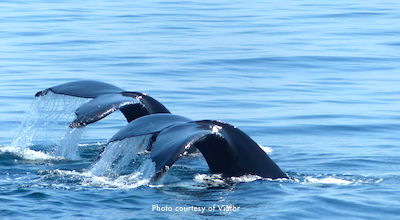 Boston whale watching cruises start on March 20. UPDATE - Cruise start date is TBD
These 3-4 hours excursions take you through Boston Harbor and out to Stellwagen Bank, a protected marine area about 25 miles east of the city. Marine biologists or naturalists serve as guides to make sure you don't miss a thing.
Be sure to bring your camera!
Get your whale watch tickets and reservations
More about Boston whale watching cruises
Boston Theater & Shows for March 2021

Top March Shows in Boston
Schedules & Tickets
TicketNetwork Discount Code - Enter TNTIX to get $10 off orders of $300+

More Boston Theater District Shows
Where to have dinner in Boston's Theatre District
---
Top Hotels near Boston's Theatre District
Enjoy your Boston performance or show experience to the fullest when you stay in one of the nearby Theatre District hotels, such as the luxurious Hyatt Regency: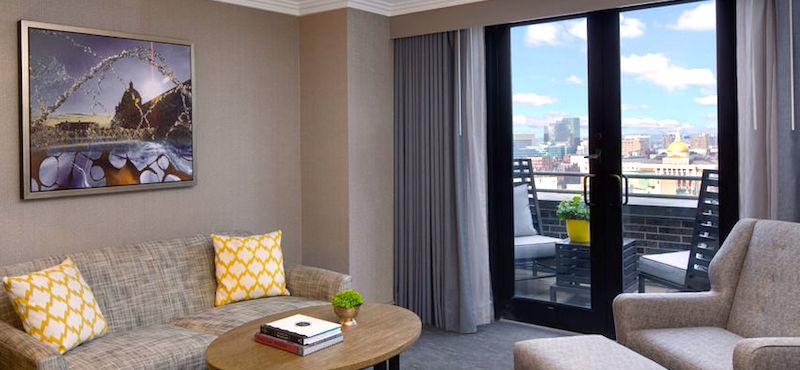 More top Theatre District hotels:
Check out more hotels in Boston's Theatre District
Boston Flower and Garden Show - TBD for 2021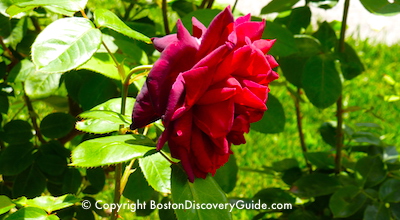 Dream about spring as you gaze at the lush gardens and gorgeous floral displays at the Boston Flower and Garden Show at the Seaport World Trade Center. This year's special theme is "Garden Party: Celebrating Friends & Family," and you'll find lots of inspiration and tips about making the right garden size and plant type choices -plus numerous display gardens for inspiration.
The weather outside may not be balmy, but all the displays of horticultural tools and products, garden furniture and ornaments, and hand-made crafts will make warm temperatures seem a little bit closer.
Where to stay nearby:
When: March 11 - 15 (10am-7pm on March 11-12; 10am-9pm on March 13-14; 10am-6pm on March 15)
Where: Seaport World Trade Center, South Boston Waterfront
Cost: $22 Adults, $19 Seniors (65+), $12 Children 6 - 17; Children 5 and younger are free; Wed-Sat after 5pm $16
Where to eat nearby: Seaport restaurants overlooking the Harbor

More about the Boston Flower and Garden Show
More Boston Flower & Garden Events
A St Patrick's Day Celtic Sojourn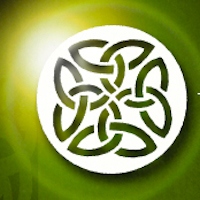 If you're a fan of Brian O'Donovan's Celtic Sojourn program on Boston's WGBH radio or his Celtic Sojourn Christmas celebration, you'll want to be sure to get to his celebration of Irish and Celtic music, dance, and storytelling in A St. Patrick's Day Celtic Sojourn at Sanders Theatre in Cambridge.
When: March 14, Sanders Theatre - 2 shows
Ticket information: website

St Patrick's Day 5K Race in Southie 2021 - TBD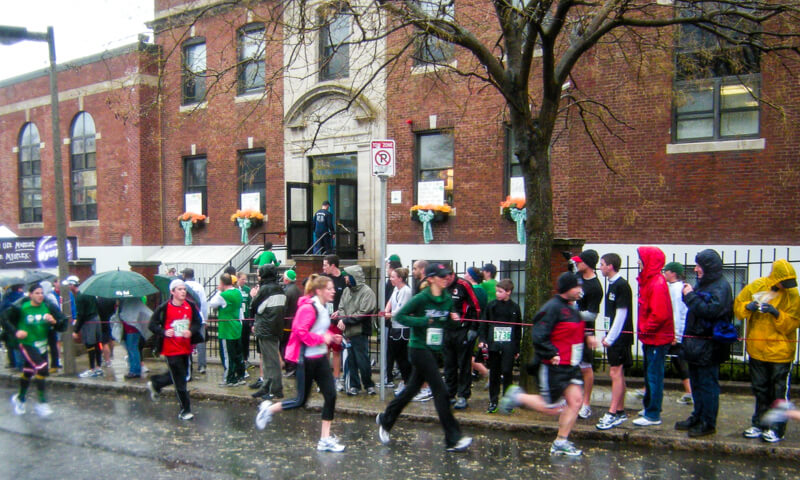 Just a couple of hours before the big St Patrick's Day Parade starts on Sunday, March 15th, the St Patrick's Day 5K Road Race kicks off at 11am from the Edgerley Family South Boston Boys and Girls Club at 230 6th Street.
Head over to cheer on the 1,750 runners, who are carrying on a long tradition - this race first started back in 1940. You can identify the first 650 entrants by their official long-sleeved race shirts designed by one of the race's most famous sponsors, the Dropkick Murphys, Celtic punk rock group with Southie origins who will again be playing their annual St Pat concerts in Boston this year.
A live concert by Rad Youth Rock-Pop Band will take place before the race.
The route goes from West 6th Sth Street to Dorchester Street, down E. Broadway to Farragut Statue, back up E. Broadway to W. Broadway, and then down E Street to West 6th.
Sponsorship money and donations raised by the marathon racers goes to support South Boston youth programs. More details and registration at the South Boston Boys and Girls Club website (click "Get Involved"). If you don't want to run but want to help, they're also looking for volunteers!
Dine Out! Boston 2021 - TBD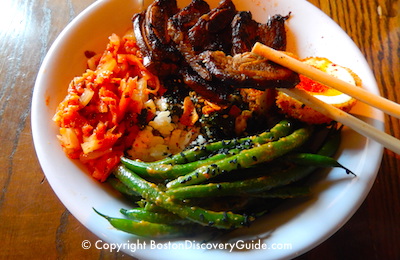 When: March 1-6, March 8-13
Where: Top Boston restaurants - many choices in every neighborhood!
Cost:
- Lunch: $15, $20, $25
- Dinner: $28, $33, $38

Twice each year, you can enjoy fine dining at very affordable prices at the best Boston restaurants. Sample the latest "hot" restaurants where normally you'd pay much more, visit old favorites, and explore a few places you've never tried before.
Check for participating Dine Out Boston restaurants and other information. And don't forget to check our tips for getting the most value out of Dine Out Week!
Bruins March Home Game Schedule at the Garden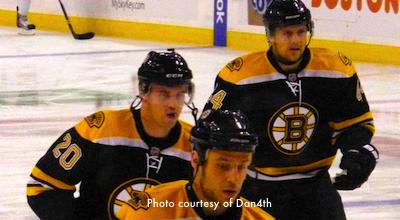 Get your Boston Bruins tickets for March home games, and head over to TD Garden for some fast action on the ice.
The Garden's convenient location next to North Station and close to Faneuil Marketplace makes it super-easy to get to.
Don't miss the chance to see Boston's hockey team, winner of 6 Stanley Cup championships!
TicketNetwork Discount Code - Enter TNTIX to get $10 off orders of $300+

---
Hotels near TD Garden
Coming to an event at the Garden? Spend the night or the weekend at a nearby hotels, such as the glamorous Onyx (shown in photo), part of the Kimpton hotel family: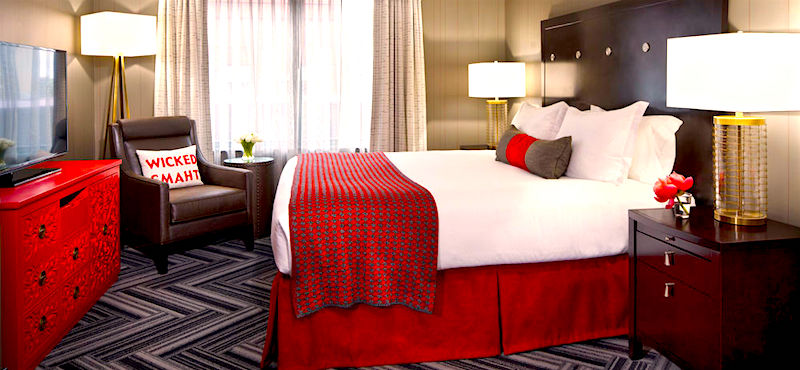 More top hotels near the Garden:
More about TD Garden: Schedule, directions, best ticket prices
Celtics Basketball at TD Garden - March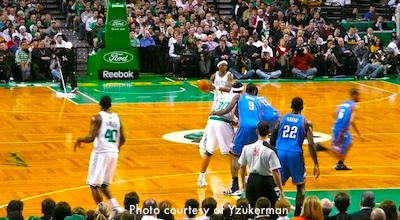 You can cheer the Boston Celtics home games at TD Garden throughout March - so be sure to get your Celtics tickets, wear green, and go support our home team!
Tickets are affordable, TD Garden's central city location is super-easy to reach (just take the T to North Station), and plenty of neighborhood sports bars and clubs mean you can have a lot of fun before and after the game.
Find more Celtics tickets for March
More about TD Garden: Schedule, directions, best ticket prices
Best Boston Harbor Cruises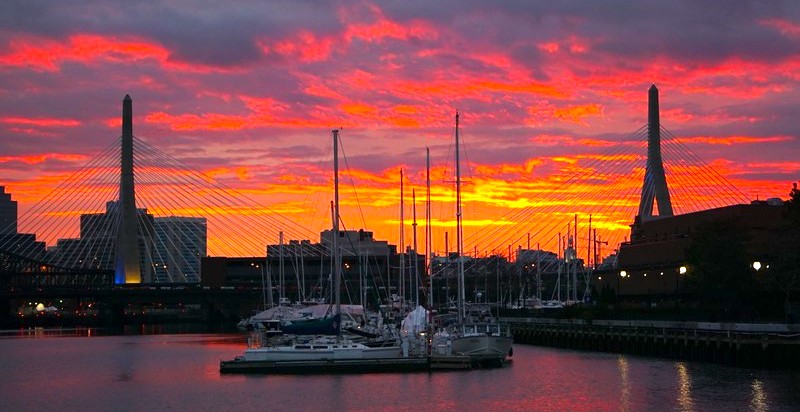 Plan Ahead for 2021:
Fun Boston Tours & Adventures for March
Featured New Hotel for March: Revolution Hotel in Boston's South End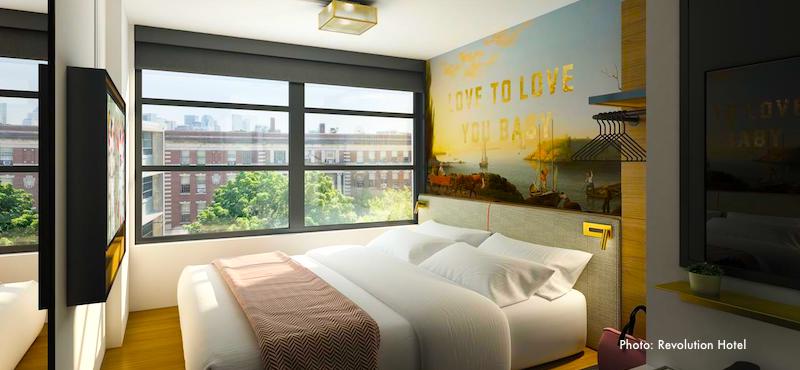 40 Berkeley Street, Boston's South End
A trendy vibe, "micro" guest rooms, and - dare we say it, cheap rates position the new Revolution Hotel as one of Boston's most attractive affordable hotels, especially considering its close distance (5-10 minute walk, depending on where you're going) to Downtown Boston. Free high-speed wifi is a nice bonus.
What to See in Boston's Museums - March 2021
MFA Boston - Current & Up-Coming Shows
Women Take the Floor - Female artists' visions & voices - Through May 3, 2021
Writing the Future: Basquiat and the Hip-Hop Generation - See the transition from urban street art to museum walls - Through May 16, 2021
Black Histories, Black Futures - Teen curators take over - Through June 20, 2021
Collecting Stories: The Invention of Folk Art - February 6 - January 9, 2022
Paper Stories, Layered Dreams: The Art fo Ekua Holmes - Distinctive vision and commitment to Black imagery by a Roxbury artist/book illustrator - February 27 - Oct 17, 2021
Museum (and show) admission: $25 adults; free entrance with Boston Discount Cards (GoBoston card and Boston CityPASS). Free admission on Wednesdays after 4pm, Martin Luther King Jr. Day, Lunar New Year Celebration Day, Memorial Day, Labor Day, & Indigenous Peoples' Day.
Institute of Contemporary Art/Boston - Current & Future Shows
i'm yours: Encounters with Art in Our Times - New acquisitions and iconic works - Through May 23, 2021
Beyond Infinity: Contemporary Art after Kusama - Her pioneering ideas and artistic vision - Through July 18, 2021
Eva LeWitt - Huge colorful hanging wall sculpture made from coated mesh fabric - Jan 16, 2021 - Oct 23, 2022
Admission: $15 adults; free entrance with GoBoston card and Boston CityPASS. Closed on Mondays. Free admission on Martin Luther King Jr. Day, Presidents' Day, Memorial Day, Labor Day, & Indigenous Peoples' Day.
Boston Underground Film Festival
When: March 25-29
Where: Brattle Theatre, Harvard Square, Cambridge
Closest T station: Red Line/Harvard
More information: website
The Boston Underground Film Festival screens independent, provocative, and experimental films and videos that deliberately push the envelope in style, content, and form.
What can you expect to see? An exciting mixture of experimental feature films, music videos, animations, documentaries, and shorts that celebrate and embrace the controversial, the confrontational, the political, and the alternative visions of their makers and their audiences.
If you're coming specifically for the festival, here are several hotels convenient to Harvard Square to consider:

Not Sure about Boston Neighborhood Locations?
This neighborhood map should help you get oriented. You can find a list of top attractions in each neighborhood here.
Need a more details? Here are our favorite free and low-cost Boston maps.
2 Easy Ways to Save BIG in Boston on Tours, Cruises, Admissions
Best way to save in Boston. Save up to 50% when you take a Boston Harbor cruise or Duck Boat tour, visit Plimouth Plantation, the New England Aquarium, Museum of Science, Museum of Fine Arts, Fenway Park Tour, and more. Compare to find out which one is best for you.
Boston's Irish Pubs: More Places to Hear Irish Music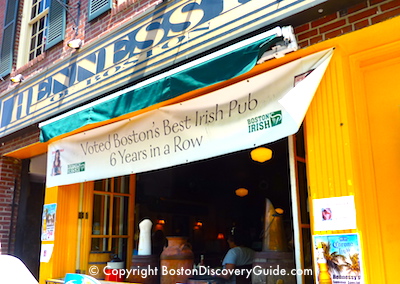 Boston has the best Irish pubs in the world, outside of Ireland - and almost as many to choose from. Thanks to the large number of Boston residents who hail from the Emerald Isle, you'll hear plenty of Irish accents on both sides of the bar in many of these pubs.
Needless to say, St. Patrick's Day is a huge event at Boston's Irish pubs . . . expect Irish music, dancing, green beer, and week-long celebrations.
Almost every Boston neighborhood has several or more Irish pubs - the Italian North End and Chinatown are the only 2 exceptions that come to mind.
Although some of these pubs feature live Irish music at least some of the time, almost all of them bring in terrific musicians around St. Patrick's Day.
Use our guide to Boston Irish pubs to find a spot to celebrate St. Patrick's Day - and be sure to wear green!
Museum of Science Exhibits - 2021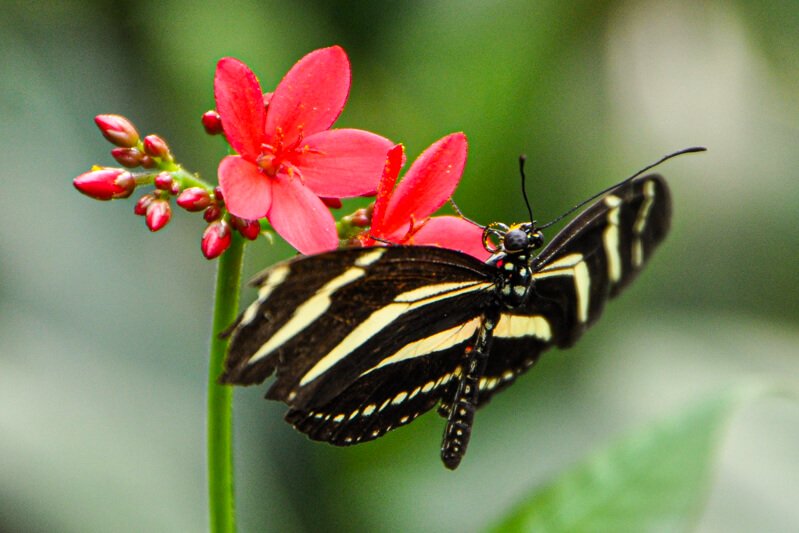 MOS at Home:
Sounds of the Arctic - Hear marine mammals using hydrophone recordings from different Arctic locations to learn who swims there
Daily Live Stream - Museum educators share fun livestreamed presentations for the entire family
Permanent Exhibits (when the museum reopens)
With 29 fascinating permanent exhibits for all ages, there's always something to see, do, and learn. Here are just a few of the most popular: Butterfly Garden (extra fee), Colossal Fossil: Triceratops Cliff, Cosmic Light, Dinosaurs, Hall of Human Life, Live Animal Care Center, Mathematica, Nanotechnology, Natural Mysteries, New England Habitats, The Light House - plus 17 more!
Where: Boston's Museum of Science
When: Daily, 9am-5pm; open until 9pm on Fridays; occasional special closings occur
Admission: $29 general museum admission ($24 for kids). Buy online to skip the line. Get free museum admission when you have a GoBoston Discount card or Boston CityPASS card.
Imax Theater and Planetarium: Additional fees apply
Carousel Opening Day at the Greenway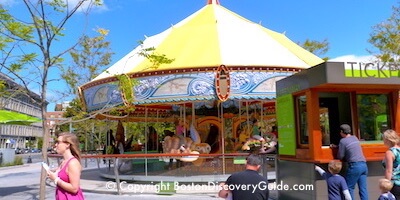 Ride a seal, whale, peregrine falcon, or one of the other hand-carved creatures inspired by Boston Harbor wildlife and the original Shawmut peninsula on the unique 34-seat carousel on the Rose Kennedy Greenway across from the Boston Marriott Long Wharf.

The carousel opens for the season on March 27 (to be confirmed for 2021).
After your ride, stroll over to Faneuil Market for a treat.
Closest T station: Blue Line/Aquarium
Cost: $4/ride
More to do & see on the Greenway
Boston Irish Film Festival
Please note: The Irish Film Festival is currently working to get the festival online, due to the ongoing pandemic. Stay tuned for updates!
March is the month for all things Irish, and the 4-day Boston Irish Film Festival at the Somerville Theatre in Davis Square will make you think you're back in the Emerald Isle. This year's fest features 30 Irish productions, with A Bump Along the Way directed by Shelly Love, The Last Right directed by Aoife Crehan, The Bird and the Whale by Carol Freeman, and 27 more films you may not see anywhere else in the US.
Films focus on Ireland and Irish culture, and what it means to be Irish in the 21st century. More than 3,000 fans attend this popular film series.
Coming to Boston specifically for the Festival? Here are three Cambridge hotels on the T's Red Line (1-2 stops from Davis Square, but also within easy walking distance) to consider:

When: March 19-22
Closest T stations: Red Line/Davis Square (Somerville Theatre)
Cost: Tickets start at $15 and multi-film packages are available at a discount
Tickets & full schedule: www.irishfilmfestival.com
First Fridays at MFA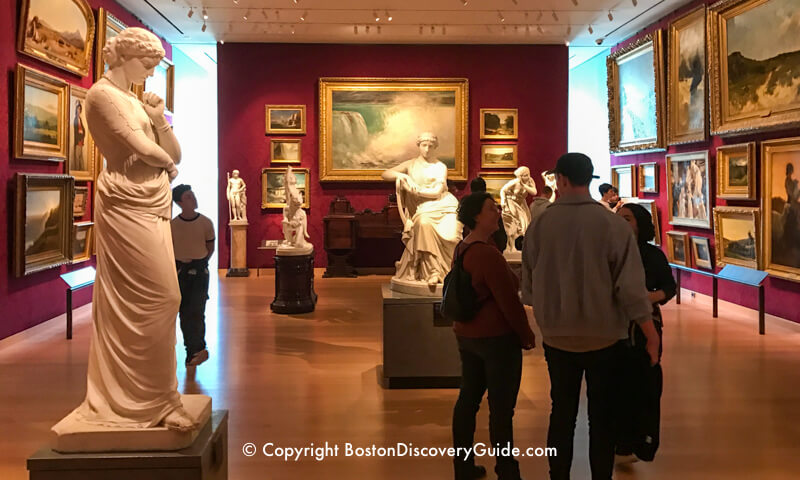 Art, music, and a cash bar featuring signature cocktails, wine, and tapas provide the perfect setting for meeting up with friends and making new connections, relaxing, and enjoying the MFA's elegant ambiance. Part social event, part opportunity to enjoy the Museum and the art within it.
When: March 1, 6-9:30pm (and also the first Friday of most months)
Where: Museum of Fine Arts, 465 Huntington Ave, Boston's Fenway neighborhood
Nearest T station: Green Line/Museum
Cost: Tickets required; get free ticket with museum admission ($25)
Must be: 21+
Boston Insider's Tip: Arrive early to get your ticket - they do sell out for this event
Harpoon St Patrick's Festival - TBD
Harpoon Brewery (306 Northern Ave, South Boston Waterfront) kicks off their 2021 St Patrick's Day Festival with a 2-day beer festival at their brewery featuring a large selection of Harpoon and UFO beers, handmade brewery pretzels and food for purchase, and non-stop live music from Joshua Tree, Colum Cille Pipes & Drums, Dicey Riley with Dicey Riley and the Celtic Rock Band, and other local bands throughout the weekend.
Dates: Friday, March 5 (6:30 - 11pm, doors close at 9:30pm) and Saturday, March 7 (1pm-7pm, doors close 5:30pm) - rain or shine!
Cost: Paid at door: $25 on Friday, $30 on Saturday - Includes festival entrance, souvenir pint glass, and first beer. Designated Drivers who register at the Customer Service booth when they arrive get free non-alcoholic beverages.
Getting there: Take the free shuttle from South Station (look for signs on Summer Street)
Important to know: Get an advance ticket starting at $30 for early admission on the Harpoon Brewery website - click on "Festivals." Capacity is limited - so if you don't have an advance ticket, arrive early.
Age: 21+

More Things to Do in Boston in March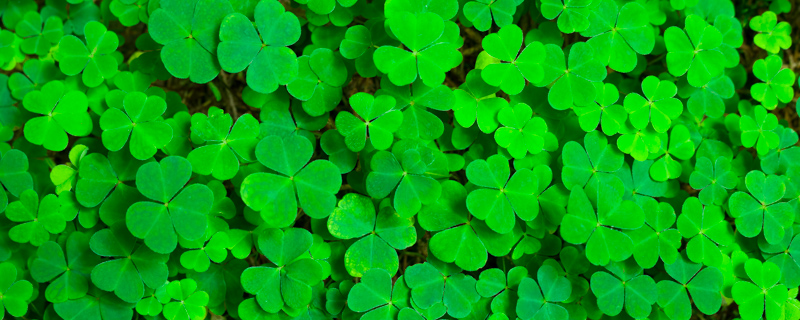 More Ways to Experience Boston in March
March marks the beginning of spring in Boston - a perfect time to get out and see the city! These fun trolley tours, bus tours, and special destinations let you enjoy the best of Boston!
---
Boston Events Each Month
January | February | March | April | May | June | July | August | September | October | November | December | Year at a Glance
Need a Boston Hotel?
Use this handy hotel map from Booking.com to find the perfect place to stay. Just enter your dates to find what's available, see the best rates, and make your reservations.