Getting Dine Out Boston reservations at the city's finest restaurants gets competitive . . . a twice-yearly sport where the "winners" get the chance to dine at the city's most highly-sought culinary hot spots and enjoy great food at bargain prices.
As you probably already know, Dine Out Boston takes place over a 2-week period in March and again in August when Boston's top restaurants go on sale.
Chefs get to showcase their cuisine (and hopefully attract new fans who will return during the other 48 weeks of the year to dine at regular prices) while you have the chance to enjoy lunch or dinner at a discount.
For local foodies as well as tourists and other visitors, Dine Out Boston is an opportunity not to be missed - so unless you want risk losing the chance to dine at your top choices, you need to make reservations - and for the hottest destinations, you need to do it fast.
How do you make sure you get the Dine Out Boston restaurant reservations you crave the most? That's where our five well-tested strategies come in. Keep reading - and then be prepared to move fast!
Find participating Dine Out Boston restaurants
Top Photo: Bar Boulud in Boston's Back Bay neighborhood
Dates for Dine Out Boston
Some restaurants also offer the special menus on the Saturday between the two weeks. A few make their special menus - and prices - available throughout the months of March and August.
Although drinks, tax, and tip are additional and a few selections even require supplemental charges, Dine Out Boston still serves up a sweet deal. Some participating restaurants also offer wine pairings, typically for about $20-$25 more. Since not everone loves wine, a few restaurants have started offering beer flights - watch for this trend to grow!
Don't forget to make reservations! Check our tips for reservation strategies.
How to Get Best Deals & Meals at Dine Out Boston: 5 Winning Strategies
Strategy # 1: Identify Your Top Restaurant Choices
Want to score a spot at the table of one of Boston's hottest big-name chefs? Or try a new-to-you place, or even an old favorite?
The list of participants gets published a month or so before the event begins, so check the list of the participating Dine Out Boston restaurants to find places you want to visit. Pick your top 4 - 6 choices if you're planning 2-3 meals out.
And don't forget to check the exact dates for Dine Out Boston - check the Boston Event Calendars for March and August.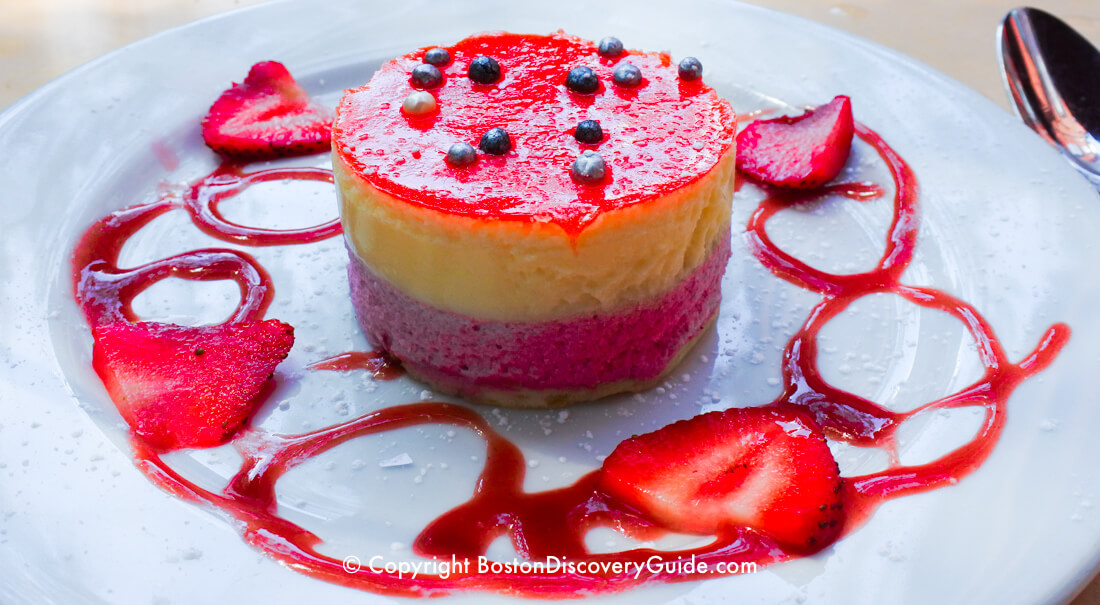 ---
Strategy # 2: Check the Restaurants' Menus
About one month before each event, participants begin to post their Dine Out menus on their websites. Check them out to see what's actually on offer, and for how much - or give them a call and ask.
Most top Boston chefs use Dine Out to showcase their culinary skills and fine cuisine by offering selections from their regular menu or equally impressive special creations. A few similarly stellar spots offer a watered-down menu with simple dishes you could easily prepare at home. Do your homework to figure out who is offering a great value, and who you may want to drop from your list.
Also check the price chosen by the restaurant, and compare with similar restaurants. You'll begin to see that some deals are better than others.
At the same time, check to see if optional wine pairings are offered - these usually run about $15-$25 during Dine Out Boston, and can be a good-to-great deal, depending on what is being offered.
Finally, compare prices on the regular menu to make sure the Dine Out Boston menu is really a bargain. Some restaurants offer similar prix-fixe options on an on-going basis.
---
---
Strategy # 3: Make Your Reservations
At the hottest spots, tables go fast - so reserve early to avoid disappointment. Plan a couple of back-up choices. If your "A List" places fill up, move fast to your "B List" - unless you want to work your way down the alphabet!
You'll find the most competition at "big name" restaurants such as No 9 Park, Menton, and Top of the Hub. Basically, reservations at any restaurants associated with famous chefs such as Barbara Lynch, Ming Tsai, and Daniel Boulud are going to be highly sought after.
If you are targeting any of these places, your chances of a table are best if you make your move on the first day reservations open - usually about three weeks before Dine Out begins.
---
Strategy # 4: You're Seated at Your Table - Now Relax & Enjoy!
Your dining experience during Dine Out Boston may differ from normal times. Menu items and preparation complexity may be scaled back due to the price point, despite what the menus suggest, and service may not be as attentive as normal due to the crowds.
Prepare to enjoy your meal because it's one of the best Boston dining deals of the year, and you'll have a great time.
If possible service lapses will spoil your evening, eat at home during the two weeks of Dine Out Boston - or choose a non-participating restaurant.
---
Strategy # 5: Depart in Style
Be nice to the waitstaff. Tip generously. Just because you're getting a bargain on your meal doesn't mean they cut back on service - so do your part to make sure they don't go home with less money than normal.
Start looking forward to the next Dine Out Boston.
---
More Ways to Enjoy Food & Beverages in Boston
Favorite Boston Restaurants & Pubs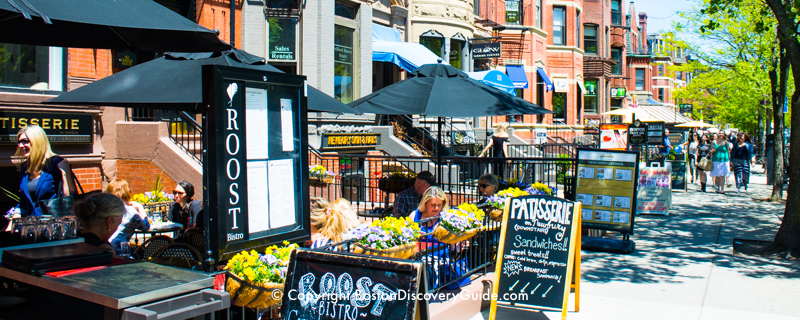 ---
Boston Events Each Month
January | February | March | April | May | June | July | August | September | October | November | December | Year at a Glance
How to Save on Boston Hotels
Check out all our tips on how to find discounts, deals, and promo codes for Boston hotels. Whether you're looking for bargain accommodations or want to pay less for luxury, we'll show you How to Save on Hotels in Boston.
More about how to save on Boston hotels