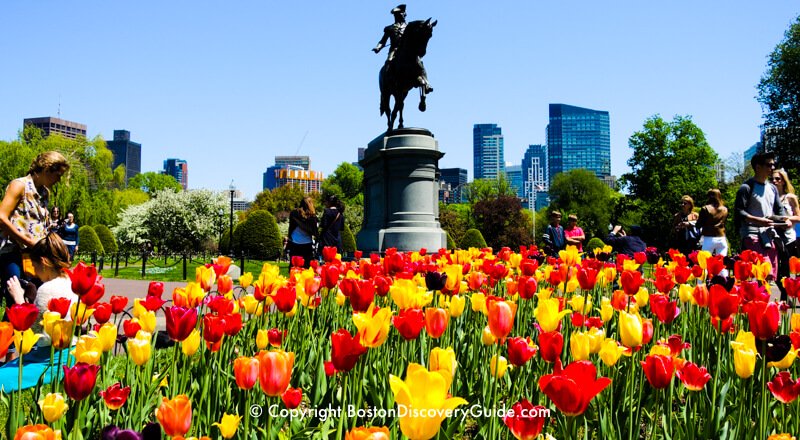 Boston's parks cover about 20% of the city.
That's why you see so many flowers in the spring, lush green expanses and more flowers in the summer, and brilliant foliage every fall - not to speak of well-used sledding hills and even pop-up skating rinks in the winter.
Boston's many parks are also where you'll find outdoor concerts and theater, festivals and celebrations, farmers' markets and craft fairs, art, sports, carousels and kids' playgrounds, statues and memorials, food trucks, and LOTS more!
But in addition to that 20% of the city devoted to parks and green spaces, we have even larger "blue spaces" - a marine recreational area filled with islands in Boston Harbor and beyond that, a special sanctuary where you can watch whales, dolphins, and other marine life.
Take a look at Boston's best 10 parks on land and water, and all the top attractions, entertainment, and special events you'll find in each one.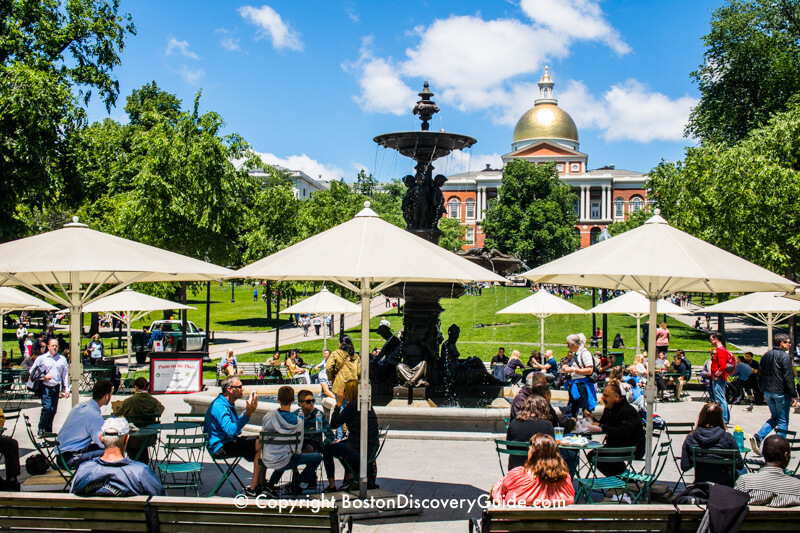 Not only is Boston Common the country's oldest park, but it's the heart and pulse of the city - a true "people's park," as it's sometimes called.
It's packed with attractions, entertainment, and events - plus plenty of benches where you can sit and relax, grassy areas for picnics or naps, and even a dog park. Here are highlights of what to do and see on the Common: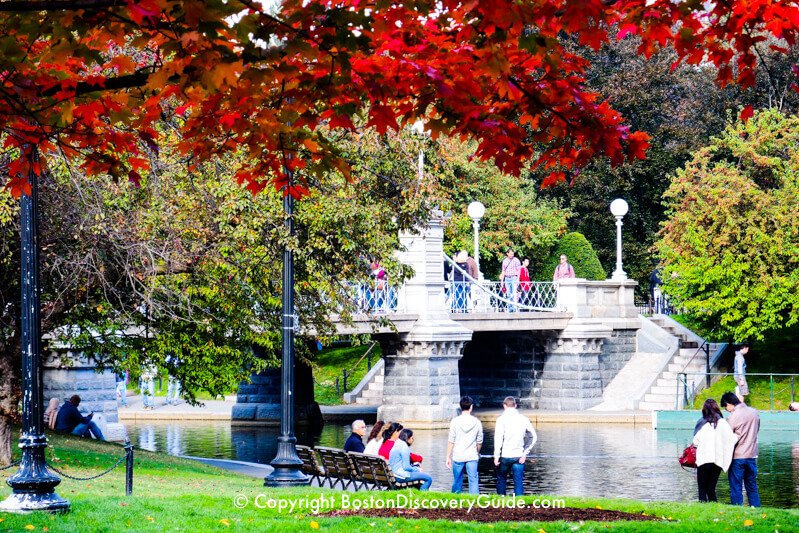 Just across Charles Street from Boston Common is the Victorian-era Public Garden, known for its formal plantings that change with the seasons, a picturesque lagoon, and perhaps the city's top children's attraction.
Top attractions include:
3. Stellwagen Bank National Marine Sanctuary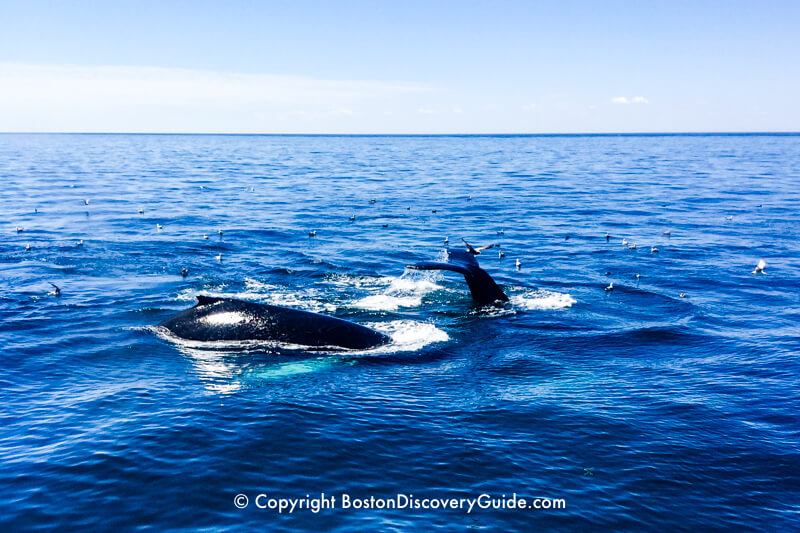 Unlike most other Boston parks, the Stellwagen Bank National Marine Sanctuary is blue, not green.
Most of it will be invisible to you but whale watching cruises provide the best way to explore this special park and glimpse the fascinating marine life.
Many Boston visitors consider these whale watching cruises out to Stellwagen Bank to be the highlight of their trip.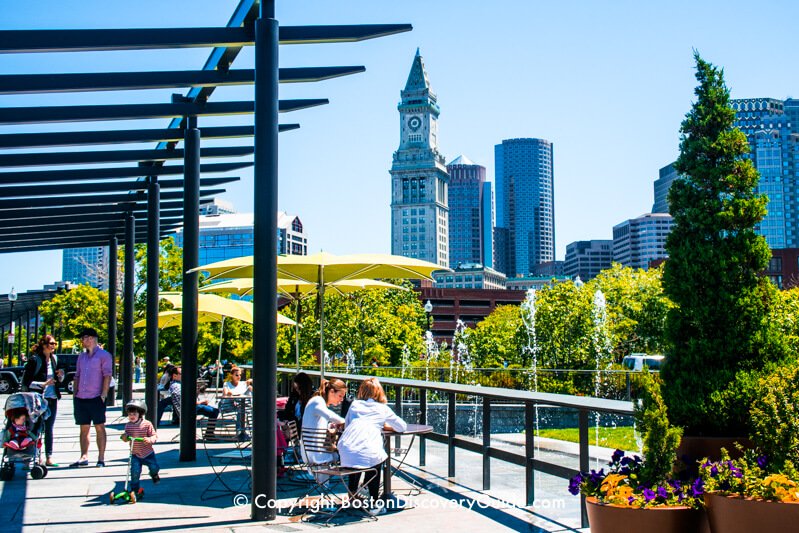 The Rose Kennedy Greenway stretches like a ribbon from the North End down to Chinatown, punctuated by beautiful gardens and splash fountains, entertainment areas, revolving art displays, a carousel and grassy lawns for picnics and frisbee, food trucks and farmers markets, and even a seasonal beer garden.
Find out more: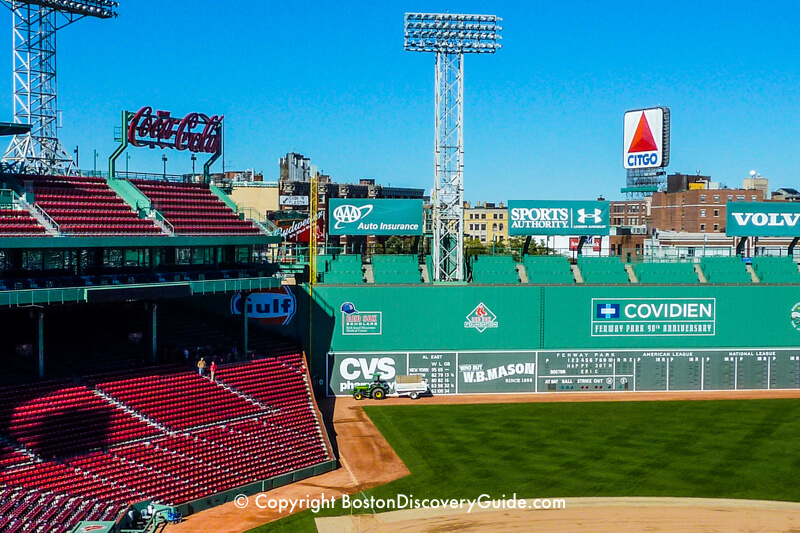 OK, Fenway Park is not a typical "park" - but ever since it opened in 1912 as home field for the Red Sox, it's been the city's most popular sports park and is well worth visiting!
Three fun ways to experience Fenway Park: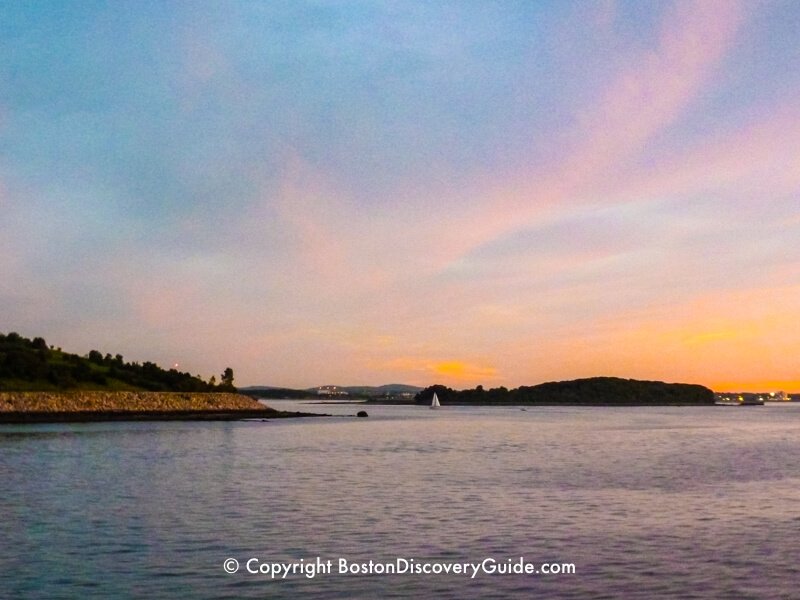 You can reach the closest of the Boston Harbor Islands in just 15 minutes - hop on a ferry departing from downtown, and you'll be whisked to Boston's largest park.
Wade in tidal pools, go for a swim or a hike, explore historic Fort Warren, enjoy skyline views of Boston, go fishing. Or just read a book and listen to the birds sing.
More about the Harbor Islands
8. Christopher Columbus Park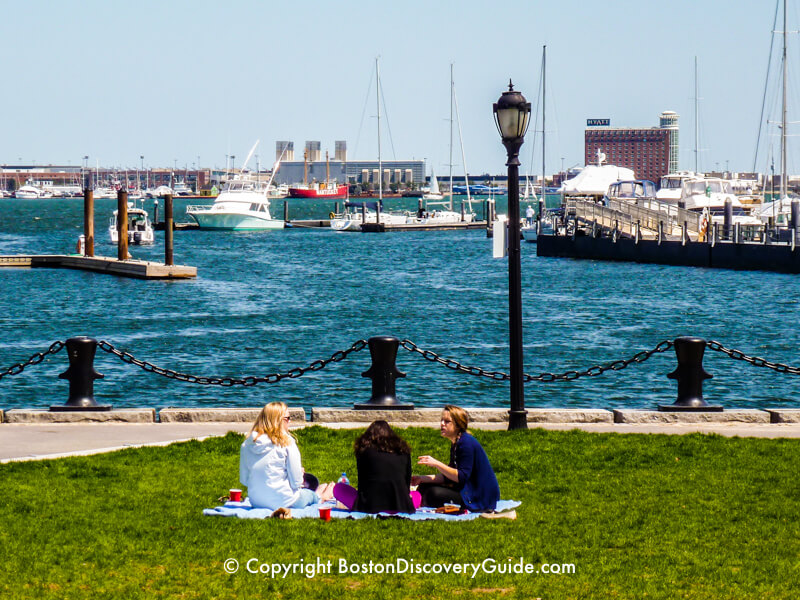 A huge vine-covered arbor anchors this gateway to Boston's North End but that's just the beginning of what's special about this park.
Located next to the Boston Marriott Long Wharf Hotel overlooking Boston Harbor, the park features a beautiful fountain, the Rose Kennedy Rose Garden, the Massachusetts Beirut War Memorial, and some of Boston's best free concerts on the waterfront. Kids love the small playground next to the Beirut Memorial.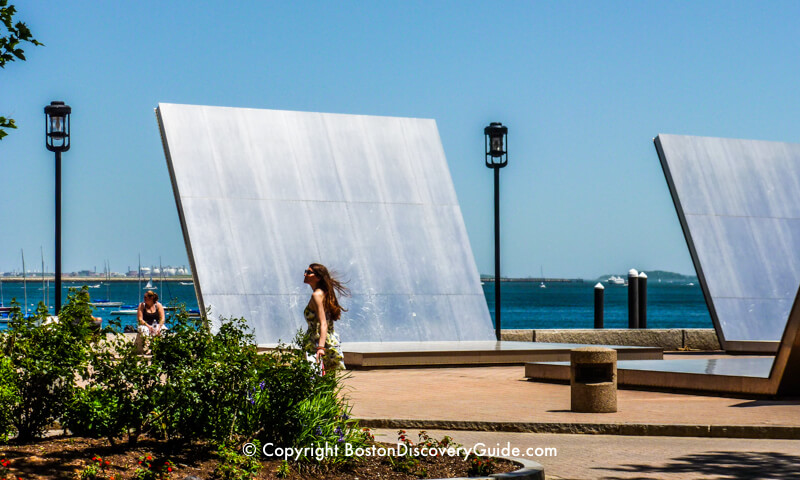 Harborwalk winds along the waterfront from Charlestown to South Boston, opening up a panorama of harbor views.
Along the way, you'll find pocket gardens, benches for sitting, massive sculptures, the site of the Boston Tea Party, top attractions such as the New England Aquarium, and wharfs where you can take a Harbor cruise.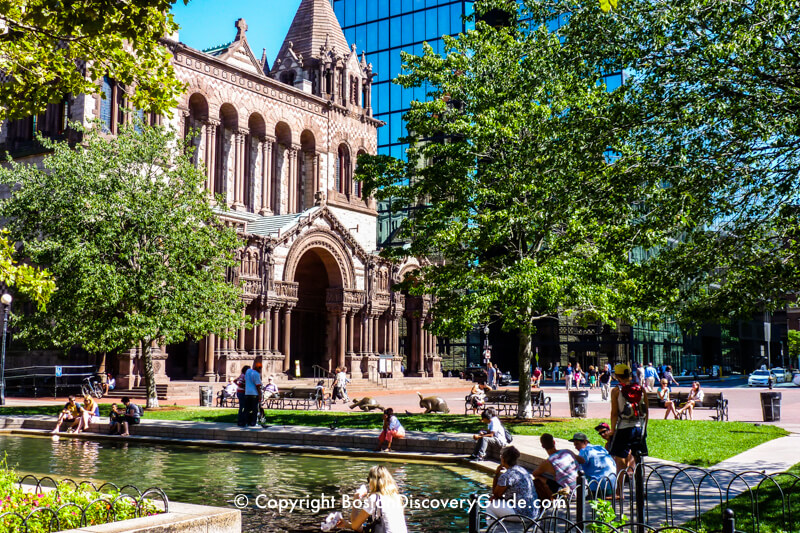 Copley Square, located at the heart of the Back Bay neighborhood, is anchored on one side by Trinity Church and the Hancock Tower, and on the other by the art-filled Boston Public Library. The luxurious Copley Plaza Hotel overlooks the square from the south, and the Boston Marathon Finish Line crosses Boylston Street on the north.
The small plaza offers you a little of everything - a reflecting pool for cooling your feet on steamy summer days, a seasonal farmer's market, plenty of places to sit, and occasional concerts and festivals.
More Parks to Explore: Boston's "Insider Secret" Parks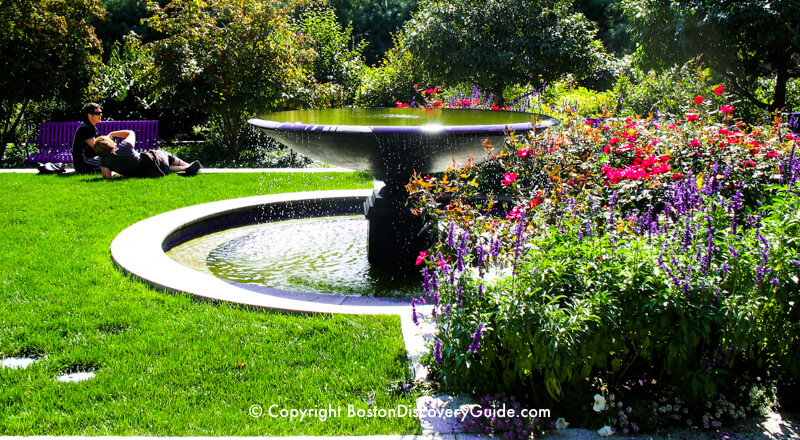 From the famous Fenway Victory Gardens to small pocket gardens known only to locals, Boston is filled with "secret" parks and gardens just waiting for you to discover.
You won't find most, if any of them mentioned in travel guides - but we'll tell you where to find them and why you'll enjoy a visit.
How to Save on Boston Hotels
Check out all our tips on how to find discounts, deals, and promo codes for Boston hotels. Whether you're looking for bargain accommodations or want to pay less for luxury, we'll show you How to Save on Hotels in Boston.
More about how to save on Boston hotels