Home > Boston Parks >
Boston's Secret Parks and Gardens
12 Must-See Places You've Never Heard Of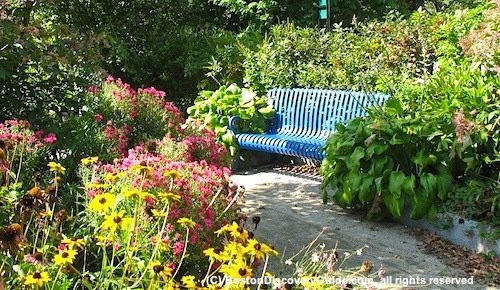 Ramler Park, one of Boston's lesser-known parks
Not all of Boston's "secret" parks are really a secret, nor are they necessarily hidden.
It's just that in a city with so many famous public spaces, they're easily overlooked.
Should you take time from your Boston trip to visit these lesser-known parks?
It depends.
If you're in Boston for the first time, by all means give priority to Boston's more famous parks:
But if you can carve out a few extra minutes, or if you've been to Boston before and want to visit a few places off the usual tourist track, check out Boston's secret parks.
Most of Boston's famous parks are located just a block or two from other top destinations. Use the park map at the bottom of this page to see how you can combine a quick visit with other sightseeing.
"Insider Secret" Boston Parks and Gardens
Boston locals know about these parks and gardens - well, most of them - but if you're visiting the city, you might easily overlook them. They include some of the city's most special places - so you may want to fit one or two into your itinerary.
Ramler Park
Filled with flowers, a flowing fountain, and a curved arbor with classical columns, Ramler Park is only 3 blocks from Fenway Park. Once a half-acre parking lot, today the space is a garden paradise on a quiet Fenway side street. Walk around and admire the gardens, or enjoy a few quiet moments sitting on one of the many benches. If you have young children, they'll enjoy Peterborough Playground half a block away.
Although you may not think of Boston's historic graveyards along the Freedom Trail as parks, they provide tranquil space in the oldest parts of the city. Stroll around Granary Burying Ground, King's Chapel Burying Ground, and Copps Hill Burying Ground to view graves of Boston's earliest Puritan settlers and Revolutionary War heroes.



Copley Square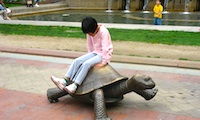 Located in the center of the elegant Back Bay neighborhood, Copley Square boasts several of Boston's most magnificent historical buildings: the Boston Public Library, Trinity Church, and super luxurious Fairmont Copley Plaza Hotel. You can enjoy informal summer concerts here, a weekly gourmet market, and events and performances in the square.
Back Bay Fens - Victory Gardens, Kelleher Rose Garden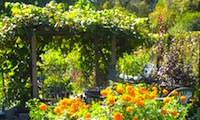 Back Bay Fens is only a block away from Fenway Park, but few Boston visitors discover it, and that's a shame. Go on a free tour of the Victory Gardens, see the magnificent Kelleher Rose Gardens in full boom in June, attend the Memorial Day tributes in Veterans Memorial Park, and admire the gorgeous fall foliage.




Southwest Corridor Park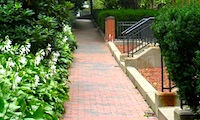 Almost 5 miles long and the width of the 12-lane highway that neighborhood protesters ensured was NOT built here, the Southwest Corridor is truly a "People's Park." Access it by foot on Dartmouth Street across from the Back Bay Train Station, and admire the gorgeous community gardens, flanked by stately South End brownstones and Back Bay office towers.


Tucked away near Old North Church in Boston's North End, this shady brick-walled plaza - locally called "The Prado" - contains a dashing statue of Paul Revere on horseback by Cyrus Dallin. Even more interesting, though, are the bronze tables with stories about famous North End citizens lining the walls. More about Paul Revere Mall




Commonwealth Avenue Mall is the tree-filled park in the center of Back Bay's mansion-lined main boulevard, laid out in the 1860s to imitate grand Parisian boulevards. Take a break from shopping on nearby Newbury Street, and admire the eclectic collection of statues, including an Argentinian president, war heroes, firefighters, a former Boston mayor, and, incongruously, Leif Ericson.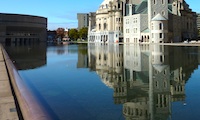 A double row of linden trees almost conceals the Christian Science Plaza from Huntington Ave but it would be a shame to miss this elegant urban plaza near Prudential Center. Enjoy the massive planters overflowing with flowering plants, the huge splash fountain, and the beautiful reflecting pool.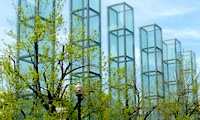 Ask most Bostonians where to find Carmen Park, and you'll get a blank look. That's because it's the name of the sliver of space near Faneuil Hall Marketplace bounded by Union, North, Congress, and Hanover Streets where the New England Holocaust Memorial is located. Go to reflect as you walk through this haunting space.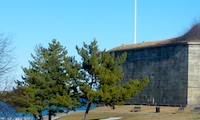 If you're not local, you may not know about the miles of beaches lining the South Boston coast. At one end of the marine park is Castle Island, home to War of 1812-era Fort Independence, rumored to have inspired Edgar Allan Poe's The Cask of Amontillado. Splash in the water along Pleasure Island Beach (watch out for jellyfish) and stop by Sully's for a hotdog. More about Boston daytrips



Located just a couple of blocks from the Public Garden, Bay Village is Boston's least-known neighborhood. Tucked away in pocket-sized spaces among the early 19th century homes and Art Deco buildings are exquisite shade gardens filled with flowers, fountains, and small statues. See if you can find at least 3 of these special Bay Ridge gardens - too small to be called "parks"!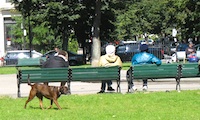 If you're visiting Boston with Pooch, you may both enjoy visiting a dog park for safe off-leash time. Head over to the Peters Park Dog Run (1227 Washington St) in the South End. Specifically designated for dogs, Peters Park offers plenty of seating for you, secure fencing so no worries while Pooch runs free, and proximity to several terrific South End restaurants.



Use this map to find Boston's secret parks. Click here to open BDG's Map of Boston Parks in a separate window, and print a copy to bring along on your visit. You can also use it to find other nearby sightseeing destinations.







Boston Discovery Guide > Boston Parks > Boston's Secret Parks