For the perfect combination of entertainment, sports, dining, and shopping, head straight to Patriot Place, located just 33 miles south of Downtown Boston.
Patriot Place wraps around Gillette Stadium, home field for the New England Patriots and New England Revolution soccer team, and site of Boston's biggest summer concerts.
The upscale Renaissance Boston Hotel & Spa anchors one end of the complex.
At the other, almost next to the entrance to Gillette, is The Hall at Patriot Place, a sports museum dedicated to the history and greatest moments of the New England Patriots.
This sports theme carries over to Patriot Place itself, where you'll see New England Patriots posters, murals, and clothing almost everywhere you look.
Top photo: Entrance to Patriot Place from Gillette Stadium
Boston Discovery Guide is a reader-supported publication. When you buy through our links, we may earn a commission at no additional cost for you. Learn more
---
What to Do at Patriot Place
Events at Gillette Stadium, of course, are the biggest attraction here, but you'll find enough to do and see at Patriot Place to easily fill a day or a weekend.
Shopping opportunities focus on sports, with Bass Pro Shops taking center stage with a pool of live fish (bring your kids to see them being fed) and every kind of fishing and hunting equipment and accessories you can imagine.
You'll also find plenty of clothing boutiques, national sportswear stores such as Reebok, and Pro Shop, packed with New England Patriots and New England Revolution gear. There's even an artist studio and gallery.
For entertainment, check out the sports-related exhibits at The Hall, catch a first-run movie in the state-of-the-art Showcase Cinema de Lux, or a live show next door at Showcase Live.
The cinema offers both a regular level, similar to other traditional movie theaters, and a 21+ Lux Level with reclining leather seats, dining and beverage service throughout the movie, and built-in table-trays at each seat. Lux Level tickets cost more than on the regular level, but in return you get a food voucher that covers part of the difference.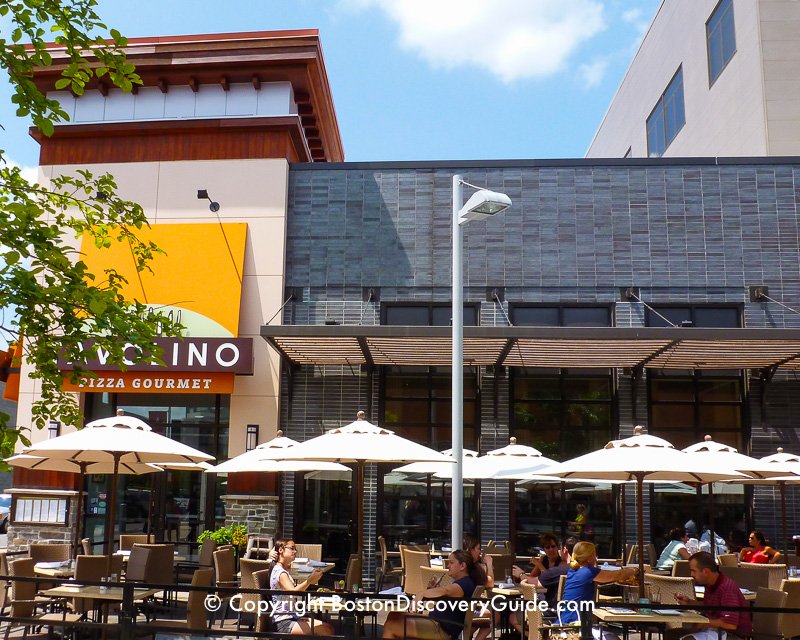 Dining options range from casual burger and pizza places to more upscale restaurants such as Davio's, the popular Boston Italian restaurant.
Not surprisingly, sports bars and sports-themed restaurants are especially popular.
For a unique experience, go for a drink or meal to CBS Scene Restaurant and Bar where you can watch sports on your table-top television or on the 360 square foot projection wall, thanks to the 145 graphic projector displays. Or, dine on the outdoor patio overlooking the stadium.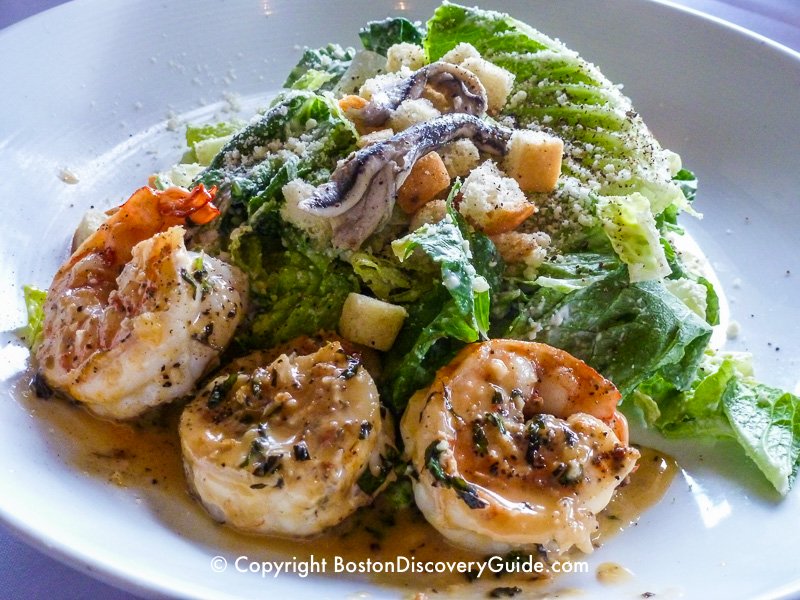 ---
Catch a Game or Concert at Gillette Stadium
Enter DISCOVERY10 to save 10% on TicketLiquidator & TicketNetwork tickets. Good through 12/31/24.
See all Gillette Stadium Games & Concerts
---
Where to Stay near Patriot Place
Going to Gillette Stadium for a game or concert or to Patriot Place for shopping?
Stay in one of these convenient nearby hotels:
Check out more hotels near Gillette Stadium
---
Boston Insider Tip: How to Get the Most from Your Weekend at Patriot Place
With 3 major destinations - Gillette Stadium/Patriot Place, Xfinity Center, Wrentham Outlets - within a few miles of each other, you can schedule an interesting mix of activities without wasting much time in getting from one to another.
For example, shop at Patriot Place and then pop over to Wrentham Outlets to see if you can find the same or similar items for a discount.
Plan to dine at Patriot Place (options are much better than at Wrentham Outlets or Xfinity Center).
Get tickets for games or concerts at Gillette and Xfinity Center well in advance in order to get your preferred seating.
Take your kids to see the exhibits at The Hall.
Any free hours to fill? Catch a movie or show at Showcase Cinema or Showcase Live.
---
Getting to Patriot Place
Location: Patriot Place, Route 1 (Washington St), Foxborough, MA - about 33 miles from Boston
Park:  Plenty of free parking available on non-game days; on game days, fairly expensive parking fees apply, even if you are not going to the game
Don't want to drive?  A wide range of options for getting to Gillette Stadium & Patriot Place from Boston are available to visitors.  Free outdoor parking lots are always available to retail customers, although time may be limited to 2 hours on game days.  Fee-based parking is available for game attendees.  Shuttle bus service from the parking lots to Gillette Stadium is available.  Valet and premium "VIP" parking services are also available for a fee. Please note that the Patriot Train arrives right before Patriots games and departs soon after the end - so if you want shop or get something to eat or drink before or after the game, the Patriot Train is not a feasible option.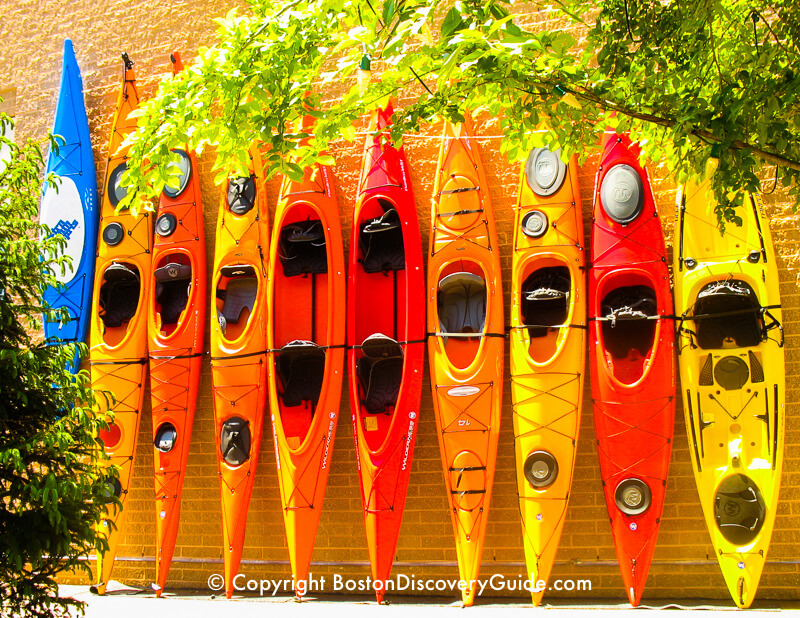 ---
More Articles Related to Patriot Place
---
Fun Ways to See Boston
---
Need a Boston Hotel or Apartment?
Use this handy map from Booking.com to find the perfect place to stay. Just enter your dates to find what's available, see the best rates, and make your reservations.