Best Things to Do in Boston in May 2020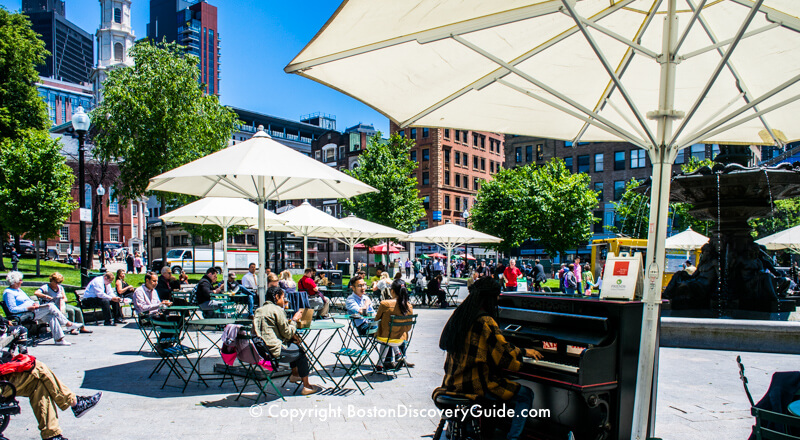 With arrival of warm weather, lots of fun things to do in Boston in May happen outdoors - so go outside and enjoy all the city has to offer!
You can cheer the Red Sox at Fenway Park, join the Duckling Day Parade on Mother's Day, and even head to the beach.
Memorial Day brings all sorts of activities, including the popular Boston Calling outdoor music festival and the Garden of Flags on Boston Common.
Tour Boston by bike, go on a Harbor cruise, walk along the Freedom Trail, join special art walks, soak up sun on a Boston Beach, or just enjoy the gorgeous flowers blooming in all the parks.
As a bonus to visitors, Boston hotel rates remain somewhat lower in May (except when college graduations take place) than during the summer, so plan your visit to take advantage of these affordable hotel rooms.
Whale Watching Cruise Tickets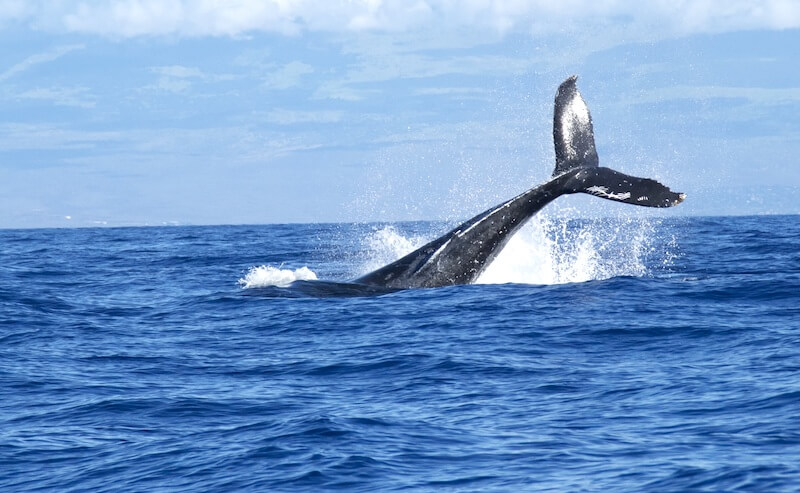 Join one of the exciting 3-hour Whale Watching Cruises departing from the convenient Downtown Boston Waterfront, and experience the thrill of spotting whales off the coast of Boston.
You'll see these magnificent creatures close-up from the deck of your ship, probably spot Humpback and Finback whales, and see White Sided Dolphins frolicking in the waters.
These cruises sell out quickly, especially during the most popular months, but booking online is easy. Don't miss this iconic Boston experience!
---
8. Newport
For an easy day trip from Boston, visit Newport, Rhode Island, just 60 miles to the south.
Explore gilded-age mansions along Ocean Drive and Cliff Walk, take a harbor cruise, and have fun shopping and trying all the local restaurants.
Newport Tours from Boston:
---
9. Garden Tours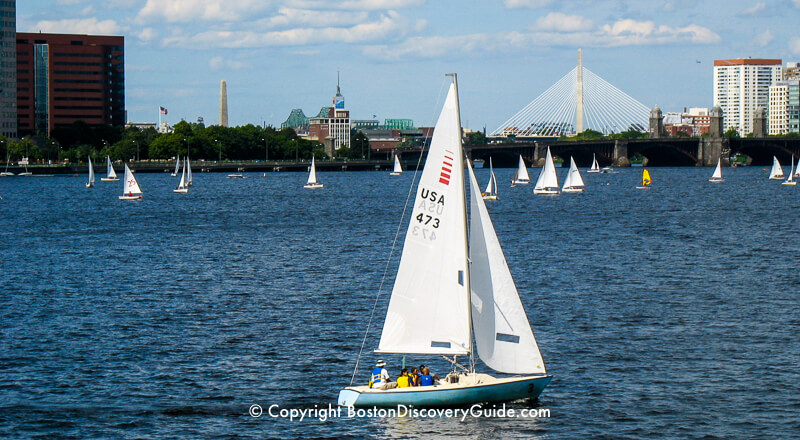 Sailing in Boston begins in earnest in April. If you sail, or want to learn how, check out the opportunities for sailing during your visit. You, too, could be out sailing on the Charles River or Boston Harbor.
For more excitement, watch (or participate in) the Run of the Charles - New England's biggest kayak and canoe race.
More ways to see Boston by water:
---
10. Explore the Greenway
As the city bursts into bloom in April, people turn out in hordes to admire all the spring flowers. You'll find lots to love on a stroll through the Victorian-era Public Garden or the lushly-planted Rose Kennedy Greenway, but especially on warm weekend afternoons, these well-known spots can get crowded.
To see pockets of color known mostly to locals, explore some of Boston's "secret" parks and gardens, conveniently located in the central core of the city but just enough out of the way to be almost hidden, unless you happen to know where they are.