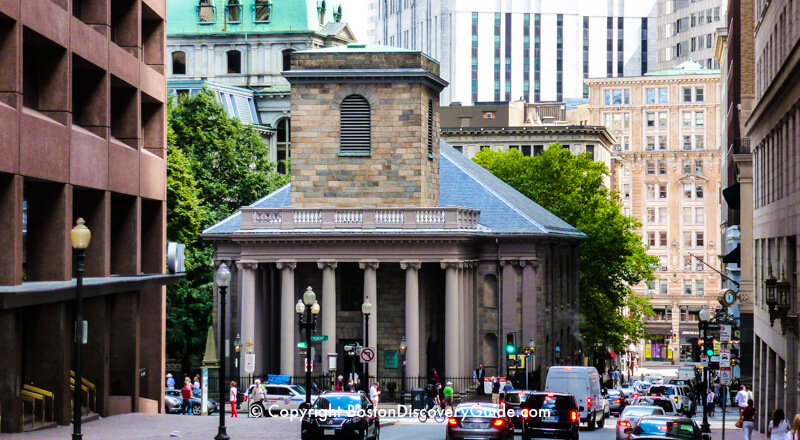 King's Chapel looks like one of the least-interesting Freedom Trail sites from the outside, and you may feel tempted to pass it by.
But that would be a mistake.
In addition to having an elegant interior and a history that encapsulates a century of tensions between British rules and Colonists, the classical Georgian-style stone and granite building with Greek-style columns hosts excellent concerts, including concerts every Tuesday that you can attend for less than a drink at Starbucks.
Inside, the chapel is quite beautiful, and well worth a 10-minute visit.
If you are in this part of Boston on a Tuesday, plan your visit to coincide with the weekly noon concert, featuring an eclectic range of music including occasionally the chapel's own magnificent organ.
---
Freedom Trail Tours
Many Freedom Trail Tours pass by King's Chapel and provide interesting commentary, but do not include a visit inside. However, you can easily go inside on your own.