Boston Event Cale
ndar February 2014
Boston Discovery Guide recommends best February fun!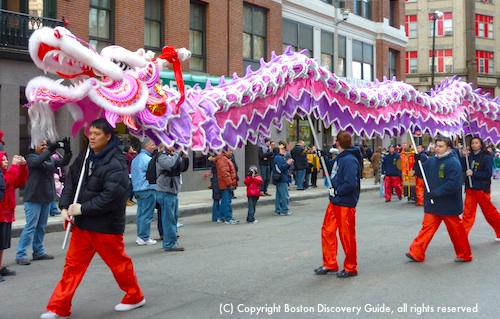 Chinese New Year's parade in Boston's Chinatown - Top February Event
The Boston Event Calendar for February 2014 includes Boston Beanpot hockey, the huge New England Boat Show, and Lunar New Year celebrations, including a big parade in Chinatown to welcome the Year of the Horse.
February brings 2 big holidays: Valentine's Day on February 14, and President's Day on February 17, with most schools in New England on winter vacation for the entire week.
More to look forward to during February: the Boston Sci-Fi Film Festival.
Quick Links to more Boston events: January l March l Other Months

Add your event to the Boston Event Calendar for February
Valentine's Day 2014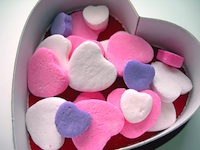 When: Friday, February 14

Lots of Boston's top hotels offer romantic Valentine's Day packages to save you money while giving you a special experience.
Enjoy the Be My Valentine at the Fairmont Copley Plaza, the Romance your Special Someone at the Boston Marriott Long Wharf, or the Be Mine? special at Fifteen Beacon - or one of other special Valentine's Day offers from Boston hotels.
More romantic options: Boston hotels with fireplaces.
West Side Story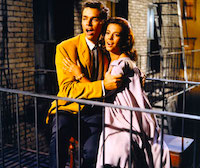 Celebrate Valentine's Day at Boston Symphony Orchestra's new innovative presentation of the classic American romantic tragedy, West Side Story.
You'll watch the remastered film with original vocals and dialog on hi-def big screens while BSO performs Leonard Bernstein's soaring music in Symphony Hall on February 14, 15, 16.
Tickets: $43-$140 - BSO website
Cooking Classes for February 2014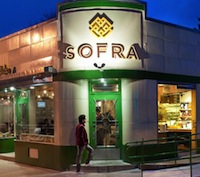 Best way to chase away the winter blues: take a cooking class from some of Boston's top chefs, and sample the results:
- Sofra's Bakery & Cafe - Award-winning Chefs Ana Sortun and other instructors from Oliean, Sofra, and Sarma conduct almost-weekly cooking classes/demonstrations at 6:30pm at Sofra (1 Belmont Street, Cambridge). In addition to yummy samples including wine pairings of everything the chefs demonstrate, you get a recipe book to take home with you.
On offer this month: February 3, Bars & Beads (chocolate confections) ($85); February 10, Honey ($85); February 24, Why Ottoman Cuisine? (sample Turkish cuisine) ($110)
More information: http://sofrabakery.com/classes
Check out more cooking classes during March
Chinese New Year Events - Lion Dance Parade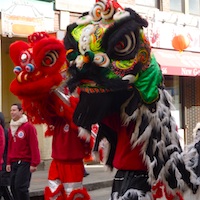 When: Sunday, February 9, 2014 11am - 5pm
Where: Beach Street and other nearby streets in Chinatown, Boston
Closest T station: Orange Line/Chinatown (or walk over from any Downtown Boston T station
Cost: Free
Chinese New Year for 2014 officially starts on January 31 to welcome the Year of the Horse. One of the most popular Chinese New Year activities in Boston is the huge Chinese New Year Parade in Chinatown featuring Lion Dances, drums, and firecrackers.
More information about the CNY Parade - plus photos
More Chinese New Year Events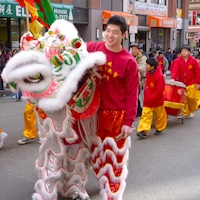 Lunar New Year Celebration - Museum of Fine Arts - February 8, 2014, 10am
- Celebrate the Year of the Horse with free admission to Boston's MFA, and plenty of fun family activities all day to mark the Lunar New Year.
- Special events include a parade and perfromance by Gund Kwok, the only Asian women's Lion Dance troupe in New England, interactive demos of Chinese martial arts and Korean bowing ceremonies, guided tours of the Art of Asia Galleries, and family art-making activities.
Chinese New Year Celebration at Boston Public Library - Sunday February 8, 12noon - 3pm
- Chinese musicians playing varous instruments will share Chinese culture and music.
Get in the Mood for St Patrick's Day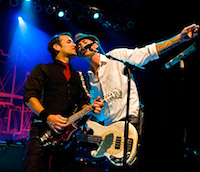 Start celebrating early when Flogging Molly plays their unique blend of trad Irish music and punk rock at House of Blues Boston on February 26. Native Dubliner Dave King will have you raising your glass of Guinness to the band's rolicking anthems.
More info
If you're planning to see Boston's own Celtic punk rockers, the Dropkick Murphys, at their annual HOB St Patrick's Day concerts, now is the time to find the best tickets. More info
Lunar New Year Celebration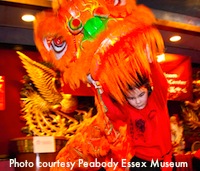 2014 welcomes the Year of the Horse in the Lunar Calendar, and the Peabody Essex Museum in Salem celebrates the New Year with a family fun day filled with performances such as Lion Dances, drumming, and music, storytelling, crafts, and a chance to explore the museum's rich collection of Asian art and the Yin Yu Tang house acquired from China. Perfect for children, teens, and adults.
When: Saturday, February 1, 10am - 4pm
Cost: Free, with museum admission - adults $15, seniors $13, Students $11, Youth (16 and under) and Salem Mass residents admitted free; or get free admission with GoBoston card
Where: Peabody Essex Museum, 161 Essex Street, Salem, MA
More information: 978-745-9500
Stay: Enjoy a night in a Salem hotel and have another day to explore Salem's witch museums, the House of the Seven Gables, and other attractions
Return to top - Boston Event Calendar for February
Photo courtesy of the Peabody Essex Museum
Boston Beanpot Hockey 2014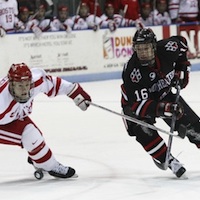 When: February 3 and 10, 2014
Week 1: Monday, February 3
- 5pm - Northeastern vs Harvard
- 8pm - Boston University vs Boston College
Week 2: Monday, February 10
- 4:30pm - Consolation Game starring Week 1 losers
- 7:30pm - Championship Game starring Week 1 winners
Where: TD Garden, Boston
Closest T station: Orange and Green Line/North Station
Parking: Garages near TD Garden
Find best seats: Boston Beanpot Tickets
In the legendary Boston Beanpot rivalry, teams from Boston's 4 major hockey schools battle on the ice during the first two Monday nights in February to determine who's the best.
Here's how it works: Week 1 features 2 games, as the teams pair off against each other. In Week 2, winners battle each other for the championship and #2 slot, while the losers play each other to see who will be in 3rd place.
How do the schools stack up? Here are the number of Boston Beanpot Hockey Championships won by each team during the 61 years since the tournament began in 1952:
Boston University - 29 Championships
Boston College - 18 Championships
Harvard - 10 Championships
Northeastern University - 4 Championships

BC has won the Beanpot for the past 4 years...will a different champion triumph in 2014?
Photo credit: Derek Yu
Where to Stay near TD Garden
Bugs Bunny Film Festival - 2014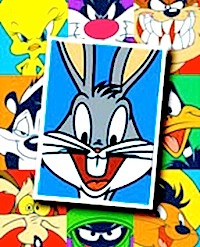 Just in time for school vacation week (in case you need an excuse), Brattle Theatre in Cambridge will their 19th Annual Bugs Bunny Film Festival. The festival features 3 different programs:
- All Bugs Revue
- Daffy Duck & Friends
- Looney Tunes Review
When: February 15 - 23 - multiple viewing times
Closest T station: Red Line/Harvard
Tickets: Brattle Theatre website
Hotels: Harvard Square Hotel, Charles Hotel, Sheraton Commander Hotel
Even if you're not a Bugs Bunny fan, there's plenty more to love at the Brattle during this same time period - Casablanca from Feb. 13-15 (Just in time for Valentine's Day), and The Lady from Shanghai, Feb. 22-23.
Find more Boston Film Festivals
Half-price tickets for Boston Events in February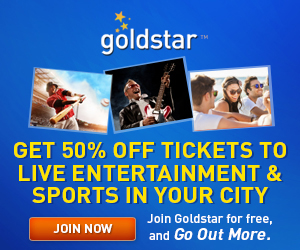 Find half-price Boston Theatre tickets for February
Most half price tickets usually start becoming available 3-4 weeks before an event, so check back for updates.
- Pinocchio and King Midas at Boston University's Tsai Performance Center
- Blue Man Group at the Charles Playhouse
- Brunch, lunch, and dinner cruises on the Odyssey
- American Idiot at Boston Opera House
- Neighborhood Watch at Boston Center for the Arts
- Hairspray at Wheelock Family Theatre
- The Color Purple @ Calderwood Pavilion, Boston Center for the Arts
- Beatles Tribute - All You Need is Love - Wilbur Theatre

Find even more half-price events! Admission: Free
New England Home Show at Seaport World Trade Center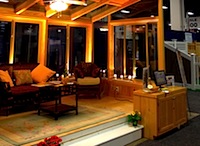 When: February 21-23, 2014
Where: Seaport World Trade Center, South Boston Waterfront
Stay: South Boston Waterfront Hotels
Admission: Adults, $12 (kids 17 and under free)
More information: Home Show website
If home remodeling or building is in your future, this is your chance to see hundreds of products and services exhibited in one convenient space, talk to the experts, and collect business cards and brochures for follow-up. Expect to find everything from green energy options to outdoor furniture to fixtures, cabinets, appliances, flooring, windows, and more.
Boston Art Shows - February
Museum of Fine Arts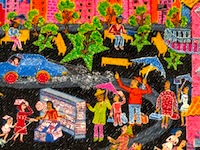 Samba Spirit: Modern Afro Brazilian Art will warm you up on even the chilliest February day when you visit this exciting show at Museum of Fine Arts (runs through October 19, 2014).
The works by 20th-century Brazilian artists of African descent draw are rooted in everyday Brazilian life and culture, and draw inspiration from indigenous, European, and African traditions. Want to know more? Join a gallery talk on Feb 16 at 1pm at the museum's Sharf Visitor Center - free with your museum admission, and no ticket required.
Museum admission: $25/adult; free entrance with GoBoston or Boston CityPASS discount card


Institute of Contemporary Art - New Show Opening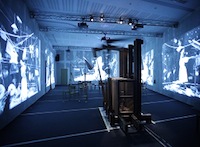 The Refusal of Time, featuring William Kentridge's mind-bending explorations of time, straddles the border between art and science in this video installation opening at ICA Boston on February 5, 2014.
You'll find yourself contemplating everything from the first synchronization of clocks in the 19th century to current concepts about black holes and string theory. Runs through May 4, 2014.
Museum admission: $15/adult; free entrance on Thursdays from 5pm-9pm, for youth 17 and under, and anytime with the GoBoston discount card


Winter Break Week in Boston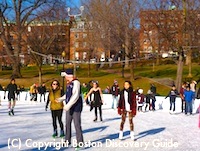 When public schools through New England close for a week's holiday in February, Boston is the most popular destination.
Hotels offer their lowest rates for the year during the winter months, you'll find plenty of winter outdoor activities, lots of shows and performances, museums, shopping, and more. Find our recommendations for what to do in Boston during winter break week.
More to check out:
Boston Sci-Fi Film Festival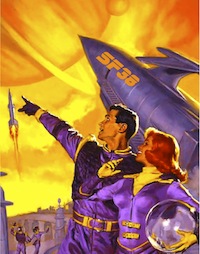 When: February 7 - 17, 2014 ("The 'Thon" runs from noon on the 16th through noon on the 17th)
Where: Somerville Theatre, Davis Square, Somerville
Closest T (subway) station: Red Line/Davis
Parking: Forget parking around Davis Square. If you must drive, park at the Alewife parking garage in Cambridge, only 1 T stop away from Davis Square
Cost: Single ticket prices TBD ($8 last year); $60 for fanatics attending the "24-hour 'Thon'"; $100 for 11-day Festival
More information: www.bostonsci-fi.com
The 39th annual Boston Sci-Fi Festival features 10 days of features and shorts from all over the world, plus a 24-hour marathon, "The 'Thon," that separates mere fans from committed fanatics on the final day of the fest. Can you sit through 1,440 minutes of sci-fi classics, premiers, cartoons, and more? The 'Thon is not for the faint-hearted!
If you're coming to the Sci-Fi Film Festival from out of town, you'll find the most convenient hotel options close to the Red Line of Boston's subway in Cambridge.
Check rates at these hotels near Cambridge T stations:
Shen Yun 2014 at the Wang Center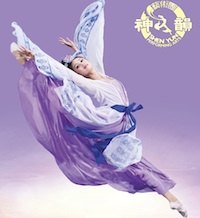 Shen Yun Performing Arts brings their brand new show of spectacular Chinese music and dance back to Boston's Wang Theatre on February 28-March 2.
With incredible costumes, a full orchestra featuring Chinese and Western instruments, talented dancers, and animated backdrops, this mesmerizing show spans 5,000 years of Chinese dynasties, legends, and regions, including ethnic and folk dances, martial arts, drums, and powerful vocalists. You'll be dazzled by this unforgettable journey to the Middle Kingdom.
Find best seats and reserve your tickets now!
More February 2014 Theater & Shows
Compagnie Kafig - Shubert Theatre tickets - February 7 - 9
American Idiot - Boston Opera House tickets - February 7 - 9
West Side Story - Symphony Hall tickets
- February 14-16
Disney on Ice: Let's Celebrate - TD Garden tickets - February 14 - 23
Rain - A Tribute to the Beatles - Wang Center tickets
- February 21 - 22
More Boston theater shows during Februrary
Where to Stay near the Theatre District
| | | | |
| --- | --- | --- | --- |
| | | | |
20th Annual Boston Wine Expo - 2014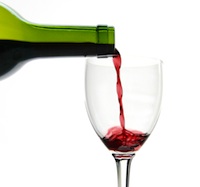 When: February 15-16
Where: Seaport World Trade Center and Seaport Hotel (look for special Wine Expo rates), 164 Northern Ave, South Boston Waterfront
Closest T station: Silver Line to World Trade Center (Seaport Hotel)
Tickets: Seminar only tickets start at $25, and wine tasting tickets start at $85
Must be: 21+; no children, infants, toddlers, or teens
More information
Visitors from across the U.S. and around the world gather annually for Boston's biggest wine-tasting event - in fact, the largest consumer and trade wine event in the United States.
Choose tasting samples from among 1,800 wines from 300 international wineries, and watch cooking demos by local celebrity chefs such as Barbara Lynch, Jody Adams, Ming Tsai, Mark Allen, Brian Poe, Michael Schlow, Chris Coombs, and lots more! You can also attend wine making seminars (accompanied by tastings) by wine experts from large and small wineries, reviewers, writers, and oenophile celebrities from around the world.
Boston discount passes for Boston attractions
GoBoston Card

51 ways to save up to 55%

On attractions, tours, cruises

CityPASS

5 top attractions in 9 days

47% savings
Use these Boston discount passes for museums, the New England Aquarium, plus admission to lots of other attractions, tours, day trips, and cruises - check out the savings!
Bruins February 2014 Home Schedule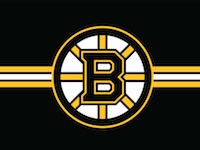 Start the New Year off right by going to see the Boston Bruins on the ice at Boston's TD Garden
Saturday, February 1 vs Oilers - 1:00pm
Tuesday, February 4 vs Canucks - 7:00pm
Thursday, February 8 vs Senators- 3:00pm


Hotels near TD Garden
Park: Garages near TD Garden
Celebrate: Nightlife near Celtics Games

Celtics February 2014 Home Schedule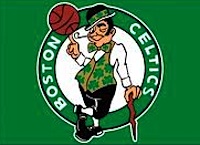 The Celtics pack in plenty of excitement during home games throughout December over at the Garden.
Tickets for Boston Celtics Games
Sunday, February 2 vs Orlando - 1:00pm
Friday, Febuary 7 vs Sacramento - 7:30pm
Sunday, Febuary 9 vs Dallas - 6:00pm
Wednesday, Febuary 12 vs San Antonio- 7:30pm
Wednesday, Febuary 26 vs Atlanta - 7:30pm

SailFest: New England Boat Show 2014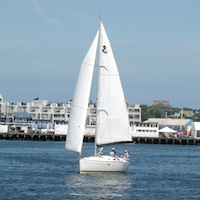 When: February 22 - March 2
Where: Boston Convention and Exhibition Center, 415 Summer Street, South Boston Waterfront
Closest T station: Silver Line from Red Line/South Station
Stay: South Boston Waterfront Hotels
Cost: $15 adults, Children 15 and younger free (when accompanied by adult); cash only accepted for ticket purchases at the show (ATM in lobby)
More information: Boat Show website
New England's biggest boating event has something for everyone, including sailboats from 8' to 42'. Check out all the exhibits, attend free daily boating and fishing seminars, and find out everything you need to know about owning a boat. Special events include SailFest, with over 100 booths devoted to sailboats, a power boat docking challenge, and a remote control sailing pond where you can test your navigational skills as you try to becom the Power Boat Docking Champion.
Stay in nearby hotels, and enjoy Boston Harbor views from the top floors:
Get a head start on the season - check out best places for sailing lessons in Boston
Weekly noon concerts on the Freedom Trail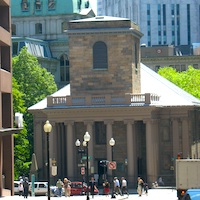 When: February 5 - and every Tuesday at 12:15pm
Where: King's Chapel on Boston's Freedom Trail
Closest T station: Red and Green Lines/Park Street
Cost: Suggested donation of $3 at the door
If you're touring the Freedom Trail on a Tuesday, drop by King's Chapel at noon to hear a 30-40 minute concert. Performers vary each week, and perform a wide variety of music ranging from jazz to folk, medieval to modern. Particularly special are those featuring King's Chapel's renowned C.B. Fisk organ.
King's Chapel's music programs date back to 1713 when it became the first church in New England to get an organ. The current C.B. Fisk organ is its 6th.
More Boston Concerts during February 2014
| | |
| --- | --- |
| Photo of Kings of Leon courtesy of kingsofleon.com | |
Wang Theatre
| TD Garden
| Blue Hills Bank Pavilion | Gillette Stadium

Boston Symphony Hall
| House of Blues
| Paradise Rock Club

Orpheum
| Wilbur Theatre
| Colonial Theatre
| Royale

Boston Opera House | Comcast Center
| Agganis Arena
Super Bowl Parties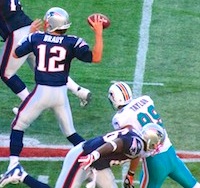 When: Sunday, February 2, 2014

Alas, the Patriots will not be competing in Super Bowl this year . . . but you can still check out the best places to celebrate Super Bowl and watch the game in Boston.
And remember, show your loyalty by wearing New England Patriots jerseys, t shirts, and jackets.
Maybe next year . . .

Need more ideas about what to do in Boston in February?
Check out Boston Discovery Guide's top recommendations for things to do in Boston in February.
Quick Links to more Boston events calendars: January l March l Other Months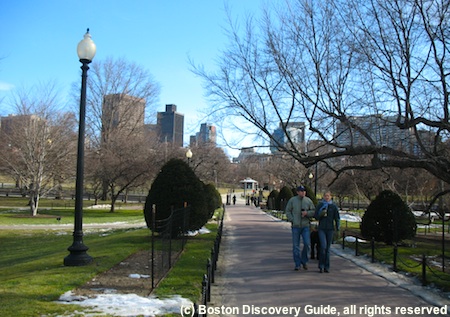 Boston's Public Garden in February
Continuing during February in Boston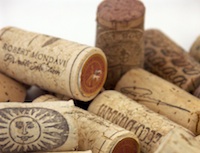 Boston Wine Festival at Meritage Restaurant
First Fridays at Museum of Fine Arts
More February Activities near Boston
Looking Ahead to March:
Best Boston Events All Year!
Like this Page? Please Share!
Know about a great Boston Event for February?
Tell us where it's being held, dates, times, cost, and who's sponsoring it. Most important, tell us why others will enjoy it.

Where to get more information about it (phone # and web address) helps others find it.

Please include your name and location on the submission form, and at least 1 photo or image to represent the event. Submissions without your name and one or more photos or images will not be accepted.
See February events added by others
Click below to see events added by other visitors to this page...

February 2014 Boston Events Not rated yet
Want to celebrate Valentine's Day with dinner, drinks, and music? This year don't be tied down by only one night of Valentine's Day celebrations. Beat …
Return to top - Boston Event Calendar for February
More to do in Boston in February
Boston Discovery Guide > Events > Event Calendar for February 2014