Boston Event Cale
ndar February 2014
Boston Discovery Guide recommends best February fun!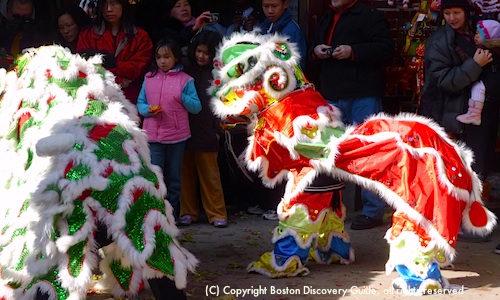 Lion Dancers in Chinese New Year's parade in Boston's Chinatown - Top February Event
The Boston Event Calendar for February 2014 includes Boston Beanpot hockey, the huge New England Boat Show, and Lunar New Year celebrations, including a big parade in Chinatown to welcome the Year of the Snake.
February brings 2 big holidays: Valentine's Day on February 14, and President's Day on February 17, with most schools in New England on winter vacation for the entire week.
More to look forward to during February: the Boston Sci-Fi Film Festival.
Add your event to the Boston Event Calendar for February
Valentine's Day 2014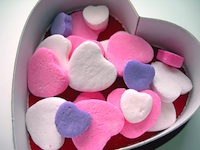 When: Friday, February 14

Lots of Boston's top hotels offer romantic Valentine's Day packages to save you money while giving you a special experience.
Enjoy the Be My Valentine at the Fairmont Copley Plaza, the Romance your Special Someone at the Boston Marriott Long Wharf, or the Be Mine? special at Fifteen Beacon - or one of other special Valentine's Day offers from Boston hotels.
More romantic options: Boston hotels with fireplaces.
Now that you have your reservations, start planning your celebration - check out Valentine's Day events.
Chinese New Year Events - Lion Dance Parade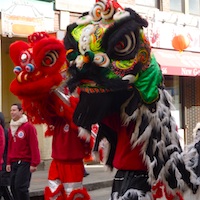 When: Sunday, February 16, 11am - 5pm (2014 date to be confirmed)
Where: Chinatown, Boston
Closest T station: Orange Line/Chinatown (or walk over from any Downtown Boston T station
Cost: Free
Chinese New Year for 2014 officially starts on January 31 to welcome the Year of the Horse. One of the most popular activities in Boston for Chinese New Year is the huge Chinese New Year Parade in Chinatown featuring Lion Dances, held this year on February 16. More Parade info and photos
Boston Beanpot Hockey 2014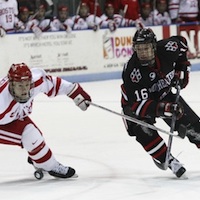 When: (times and lineup to be confirmed for 2014)
Week 1: Monday, February 3
- 5pm - Boston University vs Northeastern
- 8pm - Boston College vs Harvard
Week 2: Monday, February 10
- 4:30pm - Consolation Game starring Week 1 losers
- 7:30pm - Championship Game starring Week 1 winners
Where: TD Garden, Boston
Closest T station: Orange and Green Line/North Station
Parking: Garages near TD Garden
Find best seats: Boston Beanpot tickets
In the legendary Boston Beanpot rivalry, teams from Boston's 4 major hockey schools battle on the ice during the first two Monday nights in February to determine who's the best.
Here's how it works: Week 1 features 2 games, as the teams pair off against each other. In Week 2, winners battle each other for the championship and #2 slot, while the losers play each other to see who will be in 3rd place.
How do the schools stack up? Here are the number of Boston Beanpot Hockey Championships won by each team during the 61 years since the tournament began in 1952:
Boston University - 29 Championships
Boston College - 18 Championships
Harvard - 10 Championships
Northeastern University - 4 Championships

BC has won the Beanpot for the past 4 years...will a different school triumph in 2014?
Photo credit: Derek Yu
Where to Stay near TD Garden
Bugs Bunny Film Festival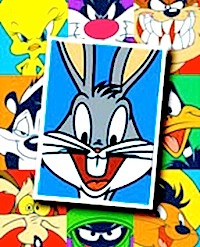 The following information is from last year...but you can use it for general planning purposes. We'll update closer to February!
Just in time for school vacation week (in case you need an excuse), Brattle Theatre in Cambridge will their 19th Annual Bugs Bunny Film Festival. The festival features 3 different programs:
- All Bugs Revue
- That Fantatic Friz - Best shorts directed by Friz Freleng including Looney Tune as well as Bugs
- Looney Tunes Review
When: February 15 - 23 - multiple viewing times
Closest T station: Red Line/Harvard
Tickets: Brattle Theatre website
Hotels: Harvard Square Hotel, Charles Hotel, Sheraton Commander Hotel, The Inn at Harvard
Find more Boston Film Festivals
Half-price tickets for Boston events in February
Find half-price Boston Theatre tickets for February
The following information is from last year, but should be similar for 2014. Most half price tickets usually start becoming available 3-4 weeks before an event, so check back for updates.
- Disney on Ice presents Rockin' Ever After at TD Garden
- Jersey Boys at Citi Emerson Colonial Theatre
- From the Top Live: NPR Concert Taping - Young Musicians - Jordan Hall
- Improv Asylum
- Oliver! at Wheelock Family Theatre
- Top Stars and Rising Comedians at Nick's Comedy Stop
- Blue Man Group at the Charles Playhouse

Find even more half-price events! Admission: Free
SailFest: New England Boat Show 2014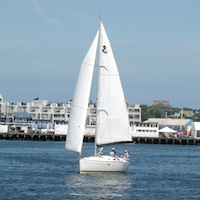 When: February 22 - March 2
Where: Boston Convention and Exhibition Center, 415 Summer Street, South Boston Waterfront
Closest T station: Silver Line from Red Line/South Station
Stay: South Boston Waterfront Hotels
Cost: $15 adults, Children 15 and younger free (when accompanied by adult); cash only accepted for ticket purchases at the show (ATM in lobby)
More information: Boat Show website
New England's biggest boating event has something for everyone, including sailboats from 8' to 42'. Check out all the exhibits, attend free daily boating and fishing seminars, and find out everything you need to know about owning a boat. Special events include SailFest, with over 100 booths devoted to sailboats, a power boat docking challenge, and a remote control sailing pond where you can test your navigational skills as you try to becom the Power Boat Docking Champion.
Stay in nearby hotels, and enjoy Boston Harbor views from the top floors:
Get a head start on the season - check out best places for sailing lessons in Boston


Boston Art Show Openings - February
Museum of Fine Arts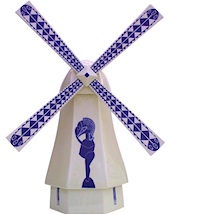 New Blue and White opens at Museum of Fine Arts on February 20 and runs through July 14, 2013.
Blue and white porcelain has been popular for centuries in Asia, Europe, Islamic cultures, and the Americas.
However, this new show at Boston's MFA takes a fascinating look at how contemporary artists from around the world continue to use this blue and white motif in ceramics, fashion, furniture, and other media to explore ideas, issues, and aesthetics.
Museum admission: $25/adult; free entrance with GoBoston or Boston CityPASS discount card


Rose Art Museum
Abstract photographer/installation artist Walead Beshty will collaborate with Rose Art Museum director Christopher Bedford to create two galleries of exhibits comprised mostly of the museum's collection of post-war abstract art, along with a few exciting new acquisitions. Beshty will also layer on his own work: mirrored, multi-layered glass floors that will crack as you walk across them.
Art in the Rose Museum is always exciting, and this show promises to be particularly interesting.
Date: Opens Wednesday, February 13.
Directions: Rose Art Museum is on the Brandeis University campus, 415 South St, Waltham (approx. 10 miles west of Boston; take the Fitchburg Line of the Commuter Rail from North Station to the Brandeis station on the campus)
Admission: Free
Boston Sci-Fi Film Festival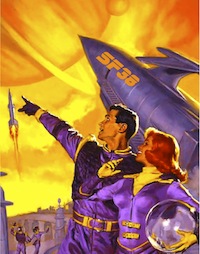 When: February 8 - 18, 2013
Where: Somerville Theatre, Davis Square, Somerville
Closest T (subway) station: Red Line/Davis
Parking: Forget parking around Davis Square. If you must drive, park at the Alewife parking garage in Cambridge, only 1 T stop away from Davis Square
Cost: $8 for a single ticket; $55 for fanatics attending the "24-hour 'Thon'"; $80 for 10-day Festival
More information: 617-901-7280; www.bostonsci-fi.com
The 37th annual Boston Sci-Fi Festival features 11 days of features and shorts from all over the world, as well as a 24-hour marathon, "The 'Thon," that separates mere fans from committed fanatics. Can you sit through 1,440 minutes of sci-fi classics, premiers, cartoons, and more? The 'Thon is not for the faint-hearted!
If you're coming to the Sci-Fi Film Festival from out of town, you'll find the most convenient hotel options close to the Red Line of Boston's subway in Cambridge.
Check rates at these hotels near Cambridge T stations:
Shen Yun 2013 at the Boston Opera House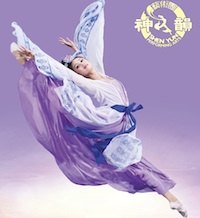 Shen Yun Performing Arts brings their brand new show of spectacular Chinese music and dance back to Boston's Opera House on February 8-10.
With incredible costumes, a full orchestra featuring Chinese and Western instruments, talented dancers, and animated backdrops, this mesmerizing show spans 5,000 years of Chinese dynasties, legends, and regions, including ethnic and folk dances, martial arts, drums, and powerful vocalists. You'll be dazzled by this unforgettable journey to the Middle Kingdom.
When: February 8-10, 2013
Where: Boston Opera House, 539 Washington Street, Boston's Theatre District

Find best seats and reserve your tickets now
20th Annual Boston Wine Expo - 2013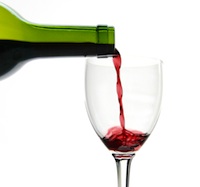 When: February 16-17
Where: Seaport World Trade Center and Seaport Hotel (look for special Wine Expo rates), 164 Northern Ave, South Boston Waterfront
Closest T station: Silver Line to World Trade Center (Seaport Hotel)
Tickets: Seminar only tickets start at $25, and wine tasting tickets start at $85
More information
Visitors from across the U.S. and around the world gather annually for Boston's biggest wine-tasting event - in fact, the largest consumer and trade wine event in the United States.
Choose tasting samples from among 1,800 wines from 300 international wineries, and watch cooking demos by local celebrity chefs such as Andy Husbands (Tremont 647 and Sister Sorel), Chris Coombs (Deuxave), Patricia Yeo (Om), Chris Douglas (Ashmont Grill), Jose Duarte (Taranta), and lots more! You can also attend wine making seminars (accompanied by tastings) by wine experts from large and small wineries, reviewers, writers, and oenophile celebrities from around the world.
Boston discount passes for Boston attractions
GoBoston Card

60 ways to save up to 55%

On attractions, tours, cruises

CityPASS

5 top attractions in 9 days

Over 50% savings

Go Select

YOU choose your tours,

attractions, cruises - Save BIG!
Use these Boston discount passes for museums, the New England Aquarium, plus admission to lots of other attractions, tours, day trips, and cruises - check out the savings!
Boston Sports for February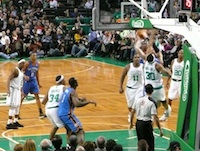 Basketball and hockey dominate the Boston sports calendar for February, and between the two teams, there's a game at TD Garden almost every night.
Although snow piles can grow high in February, the Garden's location next to North Station makes it a snap to get to on the T or Commuter Rail.
Boston Team Schedules and Tickets for February 2014
Get your tickets
- and then make reservations at one of the hotels near TD Garden.
Photo courtesy of Henry Zbyszynski
Winter Break Week in Boston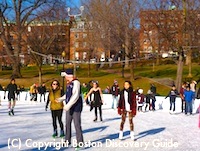 Most public schools through New England close for a week's holiday in February. This can be a perfect time to visit Boston. Hotels offer their lowest rates for the year during the winter months, you'll find plenty of winter outdoor activities, lots of shows and performances, museums, shopping, and more. Check our recommendations for what to do in Boston during winter break week.



The Large Bathers at MFA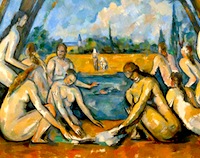 Don't miss this opportunity to see two magnificent French masterpieces hanging side-by-side at Boston's Museum of Fine Arts: Paul Cezanne's The Large Bathers, on loan for just a short time from the Philadelphia Museum of Art, and MFA's Where do we come from? What are we? Where are we going? by Paul Gauguin. Ponder the artists' visions of idealized paradise, immortalized on canvas as the 19th century ended and the 20th century began.
Dates: On exhibit February 2 - May 12, 2013
Location: Museum of Fine Arts, 465 Huntington Ave, Boston's Fenway neighborhood
Admission: $25 at the door; or free when you have a Boston Discount Pass
Jersey Boys at the Colonial Theatre
The glamorous Colonial Theatre provides the perfect setting for Jersey Boys, the Tony award-winning Broadway musical about 4 blue-collar boys from New Jersey and their meteoric rise to star-studded fame in the 1960s. Come sing along to their biggest hits, "Oh What a Night," "Big Girls Don't Cry," "Sherry," and lots more!
You'll love the story, the music, and the magic of seeing this heart-warming story unfold before your eyes in one of Boston's most splendid historic theaters.
When: January 30 - March 3, 2013
Where: Colonial Theatre, 106 Boylston Street, Boston's Theatre District
Closest T station: Green Line/Boylston

Get your tickets now!
Find more Boston theatre shows in February
More February Activities near Boston
Weekly noon concerts on the Freedom Trail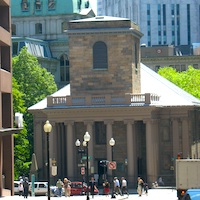 When: February 5 - and every Tuesday at 12:15pm
Where: King's Chapel on Boston's Freedom Trail
Closest T station: Red and Green Lines/Park Street
Cost: Suggested donation of $3 at the door
If you're touring the Freedom Trail on a Tuesday, drop by King's Chapel at noon to hear a 30-40 minute concert. Performers vary each week, and perform a wide variety of music ranging from jazz to folk, medieval to modern. Particularly special are those featuring King's Chapel's renowned C.B. Fisk organ.
King's Chapel's music programs date back to 1713 when it became the first church in New England to get an organ. The current C.B. Fisk organ is its 6th.
More Boston Concerts during February 2014
| | |
| --- | --- |
| Photo of Kings of Leon courtesy of kingsofleon.com | |
Wang Theatre
| TD Garden
| Bank of America Pavilion | Gillette Stadium

Boston Symphony Hall
| House of Blues
| Paradise Rock Club

Orpheum
| Wilbur Theatre
| Colonial Theatre
| Royale

Boston Opera House | Comcast Center
| Agganis Arena
Lunar New Year Celebration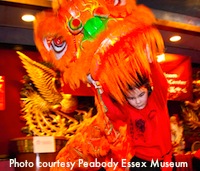 2014 welcomes the Year of the Horse in the Lunar Calendar, and the Peabody Essex Museum in Salem celebrates the New Year with a family fun day filled with performances such as the Lion Dance being performed in the photo, Lion Dances, storytelling, crafts, and a chance to explore the museum's rich collection of Asian art and the Yin Yu Tang house acquired from China. Perfect for children, teens, and adults.
When: Saturday, February 2, 10am - 3:30pm
Cost: Free, with museum admission - adults $15, seniors $13, Students $11, Youth (16 and under) and Salem Mass residents admitted free; or get free admission with GoBoston card
Where: Peabody Essex Museum, 161 Essex Street, Salem, MA
More information: 978-745-9500
Stay: Enjoy a night in a Salem hotel and have another day to explore Salem's witch museums, the House of the Seven Gables, and other attractions
Return to top - Boston Event Calendar for February
Photo courtesy of the Peabody Essex Museum
Boston Burrito Bowl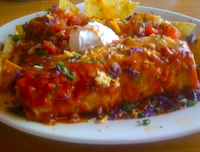 To rev up for Super Bowl Sunday, the 3rd annual Boston Burrito Bowl pits Chefs Brian Poe (Poe's Kitchen, Tip Tap Room), Andy Husbands (Tremont 647), Jose Duarte (Taranta), Josh Rush (Church), Jason Hutchinson (Bolocco), and others against reigning champion Brian Roche (Lolita) in a contest to produce the championship burrito of 2013.
To add to the challenge and fun, each chef will create a signature burrito reflecting the city of their favorite NFL team (that would be the Patriots, right?)
When: Saturday, February 2, 1pm
Where: Poe's Kitchen @ the Rattlesnake Bar & Grill, 384 Boylston, Back Bay
Tickets: $20, www.rattlesnakebar.com
The Running of the Brides - CANCELLED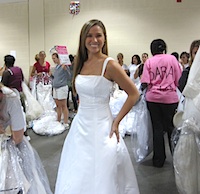 Sadly, due to Filene Basement's bankruptcy filing and liquidation two years ago, Running of the Brides has reached the finish line.
Boston Discovery Guide will continue to make available our Running of the Bride articles in tribute to this legendary Boston event (and because we loved this extravaganza too much to delete the pages).
Check out the beautiful gowns and gorgeous brides-to-be in our photos from an earlier event:
Need more ideas about what to do in Boston in February?
Check out Boston Discovery Guide's top recommendations for things to do in Boston in February.
Quick Links to more Boston events calendars: January l March l Other Months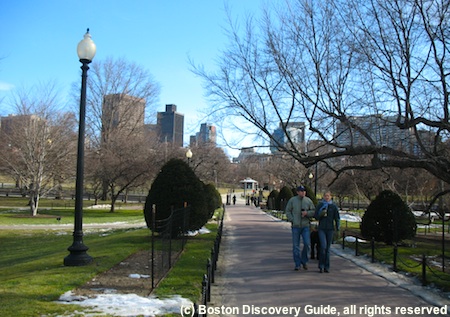 Boston's Public Garden in February
Continuing during February in Boston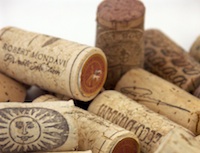 Boston Wine Festival at Meritage Restaurant
First Fridays at Museum of Fine Arts
Looking ahead to March:
Best Boston Events All Year!
Like this Page? Please Share!
Know about a great Boston Event for February?
Tell us where it's being held, dates, times, cost, and who's sponsoring it. Most important, tell us why others will enjoy it.

Where to get more information about it (phone # and web address) helps others find it.

Please include your name and location on the submission form, and at least 1 photo or image to represent the event. Submissions without your name and one or more photos or images will not be accepted.
See February events added by others
Click below to see events added by other visitors to this page...

Vivaldi Gloria at Symphony Hall Not rated yet
Harry Christophers and the Period Instrument Orchestra and Chorus are joined by soprano Nathalie Paulin and members of H&H's Young Women's and Young Men's …
Boston Events February 2013 Not rated yet
FRIGID PHRASES is a free, interactive outdoor event that explores the creativity of Boston through the beloved word game Mad Libs. Five large-scale …
Boston Events February 2012 Not rated yet
Sting! XII: Boston Contemporary ... An Evening of Art, Music and Performance at Boston's Beehive The Beehive's Twelfth Installment in Their Continuing …
Return to top - Boston Event Calendar for February
More to do in Boston in February
Boston Tourism and Discovery Guide > Boston Events > Event Calendar for February 2014