Boston Event Calendar - June 2014
Best Things to Do in Boston in June as
Summer Begins!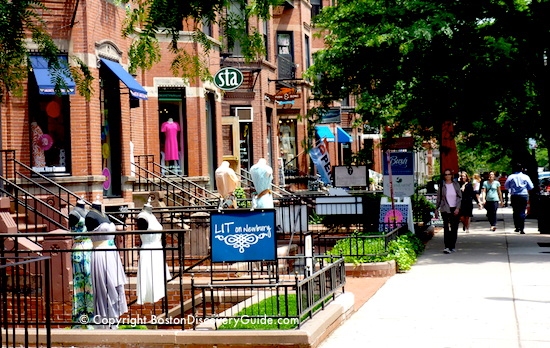 Boutiques on Boston's Newbury Street on a beautiful June afternoon
The Boston Event Calendar for June 2014 kicks off summer in the city with plenty of fun activities, big events, concerts, shows, and and local favorites that visitors don't always hear about - but you'll find them listed here!
Activities move outdoors during June.
You can enjoy the Dragon Boat Festival, Garden Tours in the South End, and weekend artisan markets.
Spend the day relaxing at the Charles River Festival or cruising the Harbor.
And be sure to stop by Scooper Bowl, Boston's all-you-can-eat ice cream event for raising money for cancer research at City Hall Plaza.
The biggest event of all takes place at the end of the month when Harborfest attracts visitors from all over the world to take place in Boston's huge Independence Day extravaganza.
Get tickets to a Red Sox home game and walk over to Fenway Park to join the fun!
Do you know about or sponsor an interesting event this month? Add an event to the Boston Event Calendar for June 2014
Quick Links: Boston events calendars: May l July l Other Months



Dragon Boat Festival - 2014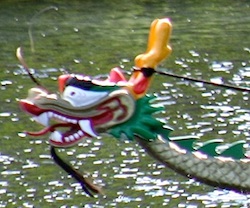 When: June 14-15, rain or shine; races 9am - 5pm; entertainment and food start at noon on June 15 only
Where: Charles River, with Festival on the Cambridge side of the river
Nearest T station: Red Line/Harvard Square
Cost: Free
More Dragon Boat Festival information
Boston's annual Dragon Boat Festival is the largest-running dragon boat race in North America with over 50 teams competing. Enjoy the spectacular dragon boats, with rowers ranging from novice to expert. Trials take place on Saturday, and the races occur on Sunday.
Asian arts, crafts, martial arts, and dance performances take place on Sunday from 12 noon - 5pm on the the Cambridge side of the Charles.
Boston Theater and Shows June 2014
Phantom of the Opera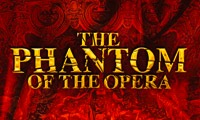 Boston Opera House
: June 12 - July 20
Set to Andrew Lloyd Webber's mesmerizing music, Phantom of the Opera's tale of love and sacrifice, threats and terror in the Paris Opera House will thrill you during a memorable performance. Don't miss this chance to see this huge Broadway hit in Boston's own magnificent Opera House! Get best tickets now!
Cirque du Soleil - Amaluna - Marine Industrial Park - Continuing through June 15
Boston Ballet presents George Balanchine's Jewels - Boston Opera House - Through June 1
Peter and The Starcatcher - Shubert Theatre tickets - Through June 8
Blue Man Group - Charles Theatre - Get schedule & tickets
Tickets: TicketLiquidator
| AceTicket
| Goldstar - half-price tickets
More Boston Theater District Shows
Restaurant.com - Save 60% or More on Boston Restaurants
Boston Concerts during June 2014



Photo of Journey, courtesy of journeymusic.com


Note: Blue Hills Bank Pavilion is now the Blue Hills Bank Pavilion

The Fab Faux - Wilbur Theatre -

June 7

Morrissey - Boston Opera House - June 7
Patty Griffin - House of Blues - June 10
Journey & Steve Miller Band - Comcast Center - June 13
Legends of Boston Comedy - Shubert Theatre - June 14
Willie Nelson & Alison Krauss - Blue Hills Bank Pavilion - June 17
Romeo Santos - Agganis Arena - June 20
Billy Joel - Fenway Park - June 26
Zac Brown Band - Fenway Park - June 28
Lady Gaga - TD Garden - June 30
Tickets available at:
- Ace Tickets
- Ticket Liquidators
Wang Theatre
| TD Garden
| Blue Hills Bank Pavilion | Gillette Stadium

Boston Symphony Hall
| House of Blues
| Paradise Rock Club

Orpheum
| Wilbur Theatre
| Colonial Theatre
| Royale

Boston Opera House | Comcast Center
| Agganis Arena
More Top Boston Concerts during June
Turner & the Sea at PEM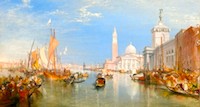 Turner and the Sea brings together a massive exhibition of Turner's luminescent sea scapes. Look for iconic masterspieces from the late 1700s as well as experimental works produced toward the end of his life in the 1800s. If Turner's seascapes speak to your imagination, you will not want to miss this exciting exhibition.
When: May 31 - September 1, 2014
Where: Peabody Essex Museum, 161 Essex Street, Salem, MA
More information: 978-745-9500
Museum admission: Adults $18, seniors $15, Students $10, Youth (16 and under) free, or get free admission when you have a Go Boston card
Stay: Enjoy a night in a Salem hotel and spend the next day exploring the Salem Witch Museum and House of the Seven Gables (also free admission with the Go Boston card)
Photo courtesy of the Peabody Essex Museum
Compare savings with Boston sightseeing discount cards
GoBoston Card

60 ways to save up to 55%

On attractions, tours, cruises

CityPASS

5 top attractions in 9 days

Over 50% savings

Go Select

YOU choose your tours,

attractions, cruises - Save BIG!
Use these Boston discount passes for attractions, museums, tours, and cruises

Boston Harborfest 2014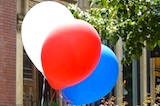 Harborfest is Boston's 6-day long Independence celebration, and is the biggest patriotic celebration in the U.S., attracting millions of visitors to Boston from all over the world.
In addition to daily "main events" such as Children's Day and Chowderfest, over 200 other events take place over the 6-day period, culminating with the spectacular July 4th fireworks display over the Charles River. Whether you participate in a few events, a lot, or even none of them, you'll see lots of interesting costumes, entertainers, and tempting food vendors.
Sometimes Harborfest starts at the end of June - but this year the entire event takes place in July, so check the July calendar for more information.
Plan Your Visit: Popular Boston Hotels
Half-Price Tickets - Shows, Concerts, Cruises, Tours
Half-price Boston events in June
- Star Trek Convention in Hynes Convention Center
- Twilight Sail, on Classic Schooner in Boston Harbor
- Shelter: Pop/Rock Musical at the Bosston Conservatory
- In the Heights, at Calderwood Pavilion at Boston Center for the arts
- Boston Duck Tours on land and water
- Motley's Comedy Club presents top stand-up comics

Find more half-price events for June
Food Truck Festivals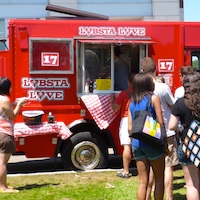 If you love Boston's gourmet food trucks - and who doesn't? - the Boston Food Truck Festival is your chance to sample New England's tastiest gourmet street food served up by almost 30 top providers of mobile cuisine.
Find out more, and get the complete Food Truck Festival schedule
Can't wait? You don't have to. Find out more about where to find Boston's food trucks year-round.



Wine Event: A Tour of French Terroir - 2013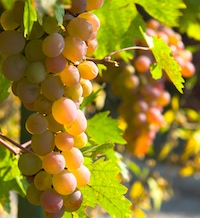 Explore France through wine on Tuesday, June 25, 6:30 - 8:30 at the French Culture Center at 53 Marlborough Street in Boston's Back Bay neighborhood. You'll get to taste 10 wines from small artisan vineyards in 5 French regions, including Languedoc, Bordeaux, Burgundy, Alsace, and Rhone.
Tom Wilcox, owner of Ansonia Wines, will use maps, photos, and side-by-side comparisons to help you identify differences in regional French terroir (land) that make each wine unique.
Call 617-912-0400 for reservations. Non-member tickets are $45; member tickets $35.
Battle of Bunker Hill Day Parade - 2013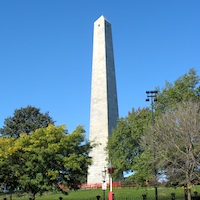 When: Sunday, June 16, 12:30pm
Where: Bunker Hill Monument, Monument Square, Charlestown, MA (parade starts at the intersection of Vine, Bunker Hill Street, and Main Street, Charlestown)
Nearest Boston subway station: Orange Line/Community College
Cost: Free
More information: 617-242-5601
Join the National Park Service at the Bunker Hill Monument on Boston's Freedom Trail to commemorate the 237th Anniversary of the famous battle against the British on nearby Breed's Hill, and enjoy the Bunker Hill Day Parade. Members of the Charlestown Militia dressed in Colonial attire perform shooting exercises (with blanks), play fifes and drums, and offer musket salutes as part of a wreath laying ceremony at the monument.
Afterward the parade, explore the new Bunker Hill Museum (free admission) across from the monument on Monument Street, or follow the red stripe of the Freedom Trail down to the Charlestown Navy Yard for a free tour on the USS Constitution.
The Battle of Bunker Hill took place on June 17, 1775, and June 17th is the official holiday, but the date of the parade varies a bit each year and usually takes place on a Sunday.
Free Friday Flicks Schedule at the Esplanade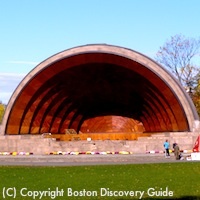 Here's the perfect way to spend a Friday night in Boston in the summer: spread a blanket under the stars and watch a free movie at the Hatch Shell on the Esplanade by the Charles River.
Free Friday Flicks for 2013 start in July this year and go through August - check the July and August Events Calendars for the lineups.
When: Fridays, from mid-June to late August - movie starts at sundown (around 8:30 - 9pm in June and 8pm - 8:30pm in August), but co-sponsor WBZ NewsRadio hosts games, giveways, and free food samples starting at 6pm - so come early, stake out your spot on the grass, and relax.
Where: Hatch Shell, Boston's Esplanade
Cost: Free
More information, including the movie schedule and weather cancellations: Call the Free Friday Flicks Hotline at 617-787-7200
Love movies? Check out Boston film festivals
Free Ferry Day - Boston Harbor Islands - 2013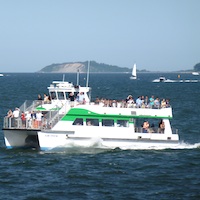 Celebrate summer on Tuesday, June 18 by taking a free ferry to Georges Island or Spectacle Island, two of the most popular Boston Harbor Islands!
Expect a huge demand for the free tickets - so arrive early to get yours at Boston's Best Cruises' North Ferry Center on Long Wharf. Tickets (up to 5 per party) will be available starting at 8am - no advance reservations! You'll be assigned an island and a return time. Ferries depart every half hour between 9am and 6pm. A big thanks to the Boston Harbor Island Alliance for sponsoring the free ferry rides!
More about going to the Boston Harbor Islands
Chinatown Main Street Festival 2013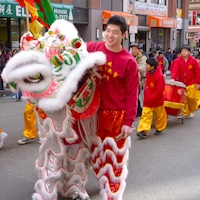 When: Sunday, June 23, 10am - 5pm
Where: Harrison Ave and surrounding streets, Chinatown in Downtown Boston
Cost: Free
Closest T station: Orange Line / Chinatown
If you drive: Parking garages near Theatre District and Chinatown

Enjoy colorful Chinese folk dances, Lion dances, martial arts performances, Chinese Opera, and vendor booths in this mid-summer festival in Chinatown. This year will also mark the first annual Karaoke Contest. Enjoy dim sum at a nearby restaurant.



Boston Red Sox Schedule for June - Home Games at Fenway
Tuesday, June 4 vs Rangers - 7:10pm
Wednesday, June 5 vs Rangers - 7:10pm
Thursday, June 6 vs Rangers - 7:10pm
Friday, June 7 vs Angels - 7:10pm
Saturday, June 8 vs Angels - 7:15pm
Sunday, June 9 vs Angels - 1:35pm
Tuesday, June 18 vs Rays - 7:10pm
Wednesday, June 19 vs Rays - 7:10pm
Tuesday, June 25 vs Rockies - 7:10pm
Wednesday, June 26 vs Rockies - 4:05pm
Thursday, June 27 vs Blue Jays - 1:35pm
Friday, June 28 vs Blue Jays - 7:10pm
Saturday, June 29 vs Blue Jays - 7:10pm
Sunday, June 30 vs Blue Jays - 1:35pm


More about best places to get Red Sox tickets
Free Garden Tours - Victory Gardens - 2013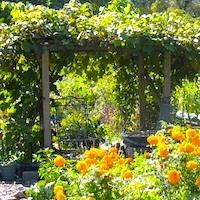 For sheer quantity, garden tours top Boston's June event calendar. Among the most special are the free tours of the famous Victory Gardens located in the Fens - the tranquil Fenway "Emerald Necklace" jewel near Fenway Park.
- Spring Open Gardens, Central Meadow - June 1, 11am-3pm
- Summer Open Gardens, Central Meadow - July 27, 11am-3pm

More about what to see in the Fenway Victory Gardens
Revere Beach Tour - 2013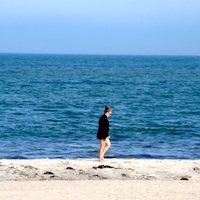 Take a walking tour of Revere Beach, America's oldest public beach, on June 21, 2013 at 6pm. You'll learn about Charles Eliot, the visionary who created Boston's city parks, as well as the beach's long history - but mostly, it's just a great excuse to enjoy this lovely 2-mile long expanse of sun and water.
The tour group will meet at the pavilion across from Kelly's Roast Beef, near the Blue Line's Wonderland station.
For more information about the tour, call 617-566-1689, ext. 221. More about Revere Beach and other Boston beaches
Famous Boston Chefs in Shorts - 2013
Chefs in Shorts, held outdoors on the Seaport Hotel's Upper Plaza, features grills, barbecue, and some of the city's top chefs competing in a night of grill-offs, fun, and delicious food.
Look for Jason Santos of Abby Lane, Rodney Murillo of Davio's Northern Italian Steakhouse, John Rush of Church, Brian Anderson of Market at the W Hotel, and about 40 others.
As a bonus, for about the same amount of money that you'd spend on a nice dinner in a restaurant, you get to sample all of the chefs' delicious creations AND support chefs of tomorrow: this fundraiser benefits Future Chefs, a Boston non-profit organization dedicated preparing local youth for opportunities in the culinary field.
When: June 14, 7pm-9:30pm
Where: Seaport Boston Hotel, 200 Seaport Blvd, South Boston Waterfront
Cost: $70, which includes tastings, wine, and beer
Tickets and more information: www.seaportboston.com, info@seaportboston.com
Photo courtesy of Chefs in Shorts and the Seaport Boston Hotel
Art and Architecture Tour at BPL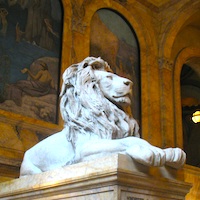 Join one of the Boston Public Library's free tours offered once a day almost every day. You'll see highlights of the library's magnificent Renaissance Revival architecture by Charles Follen McKim and late 20th century building by Philip Johnson. You'll also get to view some of the many works by famous artists throughout the building. Tours last about an hour.
When: Every day in June - and almost every day throughout the year; times vary
Where: Meet at Dartmouth Entrance (McKim Building), Boston Public Library, 700 Boylston Street, Copley Square, Boston
Cost: Free
Closest T station: Green Line/Copley
More information: 617-536-5400; BPL website - check Events Calendar for dates and times


Fun Boston Tours
Boston Common Spray Pool Opens - 2013
For 2 glorious months after school ends, Frog Pond turns into a spray pond and becomes the best place to cool off (if you're 12 or under) in the city. The Grand Opening Celebration features family-friendly entertainment, music, art, a gala ceremony, and of course, the chance to play in the spray. Lifeguards will be on duty this summer during all open hours.
When: June 27, 11am; remains open through Labor Day
Where: Frog Pond at Boston Common
Nearest T station: Green Line/Park
Cost: Free

Return to Top - Boston Events Calendar for June

South End Garden Tour - 2013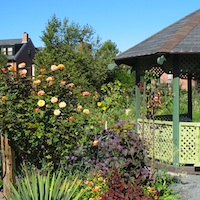 The South End Garden Tour never gets boring because it features gardens in a different area of this large neighborhood every year. This year's tour will be within the area bounded by Southwest Corridor, Tremont Street, Rutland Square, and Dartmouth Street, with numerous gardens open for this self-guided tour.
Back by popular demand, select South End artists will be in the tour gardens creating works of art - which you can buy at a reception immediately after the tour. Too good to miss!
Get ready to view some gorgeous gardens in this neighborhood known for its passion for gardening. Tour proceeds benefit the South End/Lower Roxbury Open Space Land Trust.
Be sure to save time for lunch or an early dinner at one of the many terrific chef-owned South End restaurants.
More about Boston and Cambridge garden tours
When: Saturday, June 15, 10am - 4pm, rain or shine
Where: South End Branch of the Boston Public Library, 685 Tremont Street, Boston's South End
Nearest T station: Orange Line/Back Bay
Cost: Tickets are $25 on day of the tour, or $20 prior at selected locations and online - see details at http://www.landtrustgardens.org/
10K Race through Back Bay - 2013
When: June 23, 8am
Where: Starts and finishes at Boston Common, with a race course through Back Bay
Closest T station: Green Line/Arlington
Cost: $55 registration fee; registration begins on Wednesday, May 4 at 10am
More information: BAA Website
Whether you're training for the next Boston Marathon or just want to do a Sunday morning dash through Beacon Hill, Back Bay, and Fenmore, the Boston Athletic Association's 10-kilometer race presents a perfect opportunity to test your skills and stamina during Boston's summer weather.
Limited to 5,000 runners, the race will follow a course that begins and ends from the Common at Charles Street.
Secret Gardens of Cambridge Tour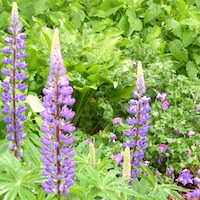 The Secret Gardents of Cambridge tour, sponsored by Friends of the Cambridge Public Library, takes place only during alternate years - and unfortunately, 2013 is an "off" year. The self-guided exploration covers 4 Cambridge neighborhoods and 24 gardens, including 18 new to the tour this year. You'll get tons of gardening ideas, and also get to see this year's star attraction - an field of gorgeous lupines (like those in the photo) right in the middle of urban Cambridge.
Estimated date: Sunday, June 8, 2014, 10am-4pm
Where: Cambridge, MA (just across the river from Boston)
Nearest T station: Red Line/Harvard
Cost: Tickets are $25 on day of the tour, or $20 prior; available at all Cambridge library branches and numerous Cambridge businesses, including Porter Square Books, Rodney's Bookstore, Pemberton Farms, Harvard Bookstore and Dickson Brothers Hardware in Harvard Square, Nomad, and Bonny's Garden Center. Proceeds benefit the Cambridge Public Library - this is its biggest fundraiser!
More about the Secret Gardens of Cambridge tour


Roxbury International Film Festival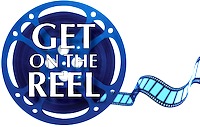 When: June 27-30, 2013
Where: Museum of Fine Arts, Massachusetts College of Art, Haley House Bakery Cafe (12 Dade Street, Roxbury), Northeastern University Cabral Center (40 Leon St, Boston), and Coolidge Corner Theatre in Brookline
Cost: Tickets to most films are $15; special events such as the Opening Night celebration and Awards Brunch are $35
More information: Festival website
Four days of showcasing the films of "emerging and established filmakers of color," with screenings, panel discussions, receptions, and workshops, plus additional events throughout the year. The Roxbury International Film Festival began in 1999 when the founders created a venue to celebrate films written, produced, and directed by filmmakers connected with Africa by birth, ancestry, or culture. It is now the largest film festival with this focus in New England. Expect an exciting (and large) collection of full-length features, documentaries, experimental films, shorts, and animations, a series of teen-produced films, and a special program of shorts for children under 10.
Check Boston movie theaters for other local films
Emerging America Festival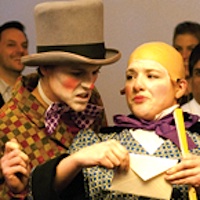 During 4 exciting days from June 20-23, some of the country's most promising emerging writers, directors, performers, and actors come together for this annual festival featuring performances, networking, and parties.
Sponsored by the Huntington Theatre Company, ICA Boston, and the American Repertory Company (A.R.T.), the festival spans 3 venues in Boston and Cambridge: A.R.T.'s Oberon Theatre, the Calderwood Pavillion at Boston Center for the Arts, and ICA.
Tickets: $5-25
Check event website for performance dates and times: http://www.emergingamericafestival.com


Free Entrance to Beacon Hill's Historic Otis House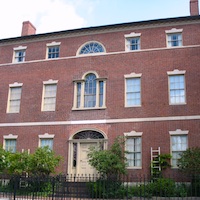 To get a special glimpse into how Boston's elite lived during the 18th century, take advantage of Historic New England's Open House featuring free admission to Otis House, designed by famous architect Charles Bulfinch for one of the city's wealthiest families at the foot of Beacon Hill.
Although the Federal-style house later did duty as a medical clinic and boarding house, a meticulous historically-accurate restoration brought back its original glamor, with gorgeously brilliant wallpapers, carpets, and elaborate furniture. Otis House is now one of Boston's historic house museums.
When: Saturday, June 1, 11am-5pm; tours start on the half hour, with the last one starting at 4:30pm
Where: Otis House, 141 Cambridge Street (on the West End side) - entrance on Lynde Street Cost: Free for this event and always free for Boston residents and Historic New England members - but for everyone else at other times, $8 adults, $7 seniors, $4 students
Nearest T station: Red Line/Charles-MGH
More information: 617-994-5920
Charles River Festival - Cambridge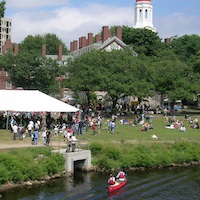 When: Saturday, June 1, 2013, 12noon - 6pm
Where: Cambridge side of the Charles River, between JFK Street and Western Ave
Nearest T station: Red Line/Harvard Square (walk west down Western Ave)
Cost: Free- although you'll find plenty to buy from food and crafts vendors

Enjoy the sunshine and lots of folk, Latin, jazz, and world music performances, dances, art exhibits, and family-oriented craft-making activities at this huge festival celebrating the arts. Over 100 food vendors and artisans sell their offerings. With a parade from Harvard Square to the Charles River featuring musicians, bands, and puppeteers, and multiple stages with folk, roots, jazz, gospel, theater, and dance performances, the Charles River Festival will entertain you all afternoon.
Photo courtesy of Steven Isaacson
Return to Top - Boston Events Calendar for June
Back Bay Fens Tour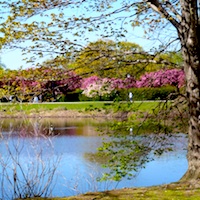 The Back Bay Fens - normally just called "The Fens," and part of Olmsted's Emerald Necklace of parks - has everything: wilderness areas, the Victory Gardens, ball fields, the Kelleher Rose Gardens, war memorials, the meandering Muddy River, and more.
You can get a close-up look on a 2-hour walking tour given by Park Rangers on Sunday, June 2 at 10am, followed by an optional tour of Fenway Park at 12:30. You must have reservations for the walk and the Fenway Park tour - call 617-566-1689, extension 216.
More about Boston garden tours


Bruins Head for the Stanley Cup Finals!!!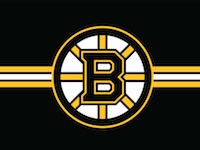 Oh, well, no Stanley Cup this year after the Bruins suffered a disappointing loss to the Blackhawks - but they played great and the excitement was fun while it lasted.
At least the 2013-2014 season is right around the corner - not much more than 3 months away!





Scooper Bowl Ice Cream Fest - 2013

Boston's favorite ice cream fest, Scooper Bowl, dishes out 10 or so tons of ice cream, gelato, frozen yogurt, and sorbet in this 3-day fundraiser at City Hall Plaza.
Now in its 31st year, Scooper Bowl raises money for the Jimmy Fund to benefit cancer research at Dana-Farber. Not only do you get to eat all you want of the ice cream donated by the nation's top frozen dessert companies, but you can vote afterward for your favorite among the 30 or so different flavors on offer.
When: June 4 - 6, 2013; noon - 8pm
Where: City Hall Plaza, Boston
Nearest T station: Blue and Green Lines/Government Center
All-You-Can-Eat Tickets: $8 for ages 10 and up; $4 for ages 3-9, and free for children under 3. Get a $15 Scooper Pass, and attend up to 3 times - although of course, you'll need to log significant gym time later
More information: Scooper Bowl
Free Concert in Fort Point
John Cremona and the Seven Seas of Unconsciousness Orchestra opens a series of free summer concerts with their contemplative psychedelic folk hymns at Made in Fort Point (300 Summer Street, South Boston Waterfront neighborhood) on Thursday, 7:30-9:30pm.
The concert provides the perfect excuse for dinner at one of the terrific nearby restaurants: try the lamb sausage flatbread at Trade (540 Atlantic Ave), grilled Island Creek oysters with jalapeno-chorizo butter at Papagayo (283 Summer St), or tagliatelle with Bolognese sauce at Barbara Lynch's Sportello (348 Congress St).
Made in Fort Point exhibits and sells the creations of 75+ Fort Point artists. More information: www.fortpointarts.org
Boston Early Music Festival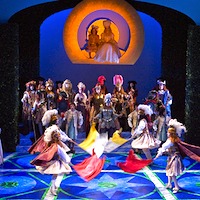 The Boston Early Music Festival happens only every other year and 2014 is an OFF year - so check back next year.
The festival is HUGE, the largest early music festival in the world. While not the only reason why Boston takes center stage as the early music capital of the country, the Festival certainly cements its reputation.
This week-long celebration of 17th and 18th century music features a fully staged Baroque opera, hundreds of other performances, master classes, lectures, demonstrations, workshops, children's programs, and even a sort of trade show of instruments. On many days, the concert schedule starts at nine in the morning and goes until midnight.
Where: Multiple Boston locations - mostly Downtown, Back Bay, Fenway, and the Theatre District, plus a few in other locations
Tickets: Ticket costs vary from free to inexpensive to pricey, with packages available for afficionados; check the event website for details about the many options

Where to stay:
Continuing during June in Boston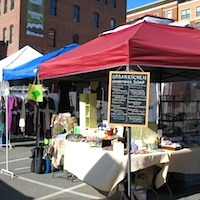 SoWa in Boston's South End
Noon Concerts at King's Chapel on the Freedom Trail
First Fridays at Museum of Fine Arts
Fish Weir on Boston Common
Looking ahead to July:
Return to Top - Boston Events Calendar for June


Top Boston Events Each Month
Like this Page? Please Share!
Add your event to the Boston Event Calendar for June
Let us know where it's being held, dates and times, and who's sponsoring it. Most important, tell us why others will enjoy it!

Be sure to add phone # and web url for getting more information about the event.

Please include your name and location on the submission form, and at least 1 photo or image to represent the event. Submissions without your name and one or more photos or images may not be accepted.
More June Events in Boston
Click below to see events added by others to this page.
Cape Ann Artisan's Tour Not rated yet
What: 31ST Annual Cape Ann Artisan Studio Tour e Where: Gloucester and Rockport, MA. When: Spring Tour June 21-22 and Fall Tour October 11-13, 2014. …
June 2013 Boston Events Not rated yet
The Beehive Restaurant located in Boston's trendy South End is at it again with its latest celebration "La Fete nationale du Quebec" or "Quebec National …
Beyond the Boston Event Calendar for June 2013
Like this Page? Please Share!
Boston Event Calendar for June 2013 > Boston Events > Boston Tourism and Discovery Guide