Home > Boston Events >
Boston Event Calendar f
or July 2015
Fireworks, Harborfest, Tall Ships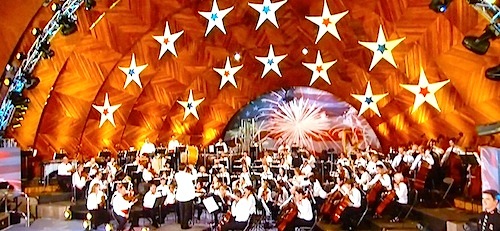 Boston Pops Orchestra playing at the Hatch Shell in July 4th concert - Top July event in Boston
The Boston Events Calendar for July gets off to a rousing start with Harborfest, the big annual July 4th Boston Pops concert at the Hatch Shell, and spectacular fireworks over the Charles River.
Boston Harborfest, the Boston Pops Concert, and the July 4th holiday fireworks get the month off to a great start - but that's just the beginning of the month's fun events!
Other top July attractions include Bastille Day celebrations, free outdoor concerts, and Shakespeare on the Common. Finally, at the end of the month, the Eagle, America's tallest Tall Ship visits Boston and offers free on-board tours.
July brings beach weather - so plan a visit to nearby Boston beaches, cruise out to the Boston Harbor Islands, or see fascinating marine life by joining a whale watching cruise departing from our convenient downtown waterfront. You'll find lots of terrific things to do in Boston this month.
Add an event to the Boston Event Calendar for July 2015
Please note: Many event dates and times are still being confirmed for 2015. We continually update this page - so check back soon if we don't have what you need yet.
Boston Pops Concerts - July 3 and July 4, 2015
Celebrate America's birthday on July 3rd and 4th with the Boston Pops Fireworks Spectacular, America's premier Independence Day celebration.
From the opening notes of the National Anthem to the closing bursts of real cannon fire as part of the 1812 Overture, the July 4th Boston Pops concert at the Hatch Shell celebrates Independence Day in spectacular fashion, followed by dazzling fireworks over the Charles River. Special guests this year include Grammy-winner Susan Tedeschi from Norwell, MA and Ayla Brown from Wrentham, MA.
The concert on the day before, July 3rd, gives music lovers a chance to enjoy familar favorites (but no firewords at the end). Pops Conductor Keith Lockhart leads the Boston Pops Esplanade Orchestra during both concerts.
When:
- Friday, July 3 - Oval opens at 5pm; concert begins at 8:30pm and ends at 10:00pm
- Saturday, July 4 - Oval opens at 9am; concert begins at 8:30pm and ends at 9:30pm, followed by fireworks from 10:30pm-11pm
Where: Hatch Shell, Boston Esplanade
More information: Boston Pops and Fireworks
4th of July Fireworks - 2015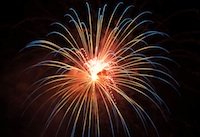 When: July 4 at 10:30pm, immediately following the Boston Pops Concert - ends at about 11pm
Where: Charles River, between the Longfellow and Mass Ave Bridges
Nearest T stations: Depends on where you plan to sit - use Red Line/Harvard Square if you plan to be on the Cambridge side, and Green Line/Arlington or Red Line/Charles-MGH for the Boston side.
Free public transportation on the T: This year, since July 4 is on a Saturday, the subway lines and key bus routes will offer service until 2:30am. And, after 9:30pm, MBTA service will be free.

Cost: Free
More information: Boston Fireworks
Boston's most spectacular firework display of the year follows the Pops Concert on the 4th. Watch from tall buildings (Top of the Hub view is spectacular - but reserve early!), rooftops, or the banks of the Charles River.
Top Hotels near July 4th Fireworks & Pops Concert

More hotels close to Boston's July 4th fireworks

Half-price tickets for Boston events in July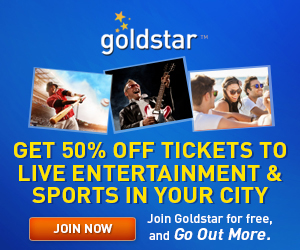 Half-price Boston events in July
- Trapped in a Room with a Zombie @ Room Escape Adventures, Somerville
- Tall Ship Adirondack III - Day sail around Boston Harbor
- Oysters & Craft Brews Cruise: Sip & Slurp - Karma Crew Yacht Charters, Boston Harbor
- Revelry on Griffin's Wharf: Reenact the Boston Tea Party - Harborfest Event
- Boston Harbor Islands Picnic Sail on Tall Ship Adirondack III (July 4th available - will sell out quickly so don't wait!)
- Boston Tea Party Ships and Museum
- IndepenDANCE Party Cruise - Boston Harbor (July 3 and 4 available - will sell out quickly)
- Boston Breakers Women's Professional Soccer (Comp tickets) @ Soldiers Field Stadium at Harvard
- Water Country Water Park in Portsmouth NY
- Huzzah Tavern Nights - Boston Tea Party Ships and Museum
- Romantic City Lights Sail of Boston Harbor

Find even more half-price tickets for July!
Return to top - Boston Event Calendar for July
Boston Harborfest - 2015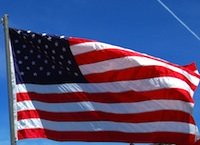 When: July 1 - July 5
Where: Main events take place at City Hall Plaza and Faneuil Marketplace, but with 200+ daily events, you'll also find plenty of other events happening in Downtown, Beacon Hill, the Waterfront, and other locations
Cost: Free to pricey - depends on the event! Some venues request donations.
More information: Boston Harborfest
2015 marks the 33rd anniversary of Harborfest, Boston's 5-day long gala celebration of American Independence, July 4th, and the joy of summer in Boston. Events include Revolutionary War reenactments, cruises, exhibits, free concerts, walking tours, and more exciting events showcasing Boston's colonial, Revolutionary War, and maritime history. So many events take place during the festival that you'll have trouble deciding what to do.
More about Boston Harborfest events and schedules
Best Boston hotels for Harborfest
Wondering about Chowderfest? It usually takes place during Harborfest - but it took a break last year. Stay tuned for 2015 ...
Tall Ship Tours & Cruises - French Tall Ship Hermione at Rowes Wharf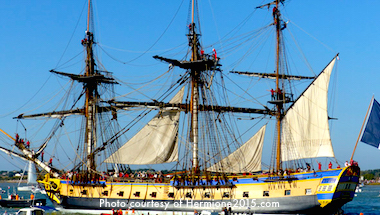 The French Tall Ship Hermione pays a visit to Boston's Rowes Wharf on July 11-12 as part of a special voyage to America.
The voyage celebrates the arrival of the Marquis de Lafayette in Boston in 1780 with French troops, money, and arms in the original Hermione to assist General George Washington during the the Revolutionary War against Great Britain.
Lafayette, 19 years old at the time, persuaded King Louis XVI, who had supported the American cause since 1776 and was later beheaded during the French Revolution, to send military and financial aid. This was instrumental in Washington's final defeat of the British 3 years later at the Battle of Yorktown and American independence formalized in the 1783 Treaty of Paris.
This ship is a handcrafted replica of the original 18th century frigate, and took 17 years to construct. The volunteer crew of 72 men and women will be available for tours (schedule to be announced later), educational initiatives, and other pier-side events.
Discount tickets from Goldstar for classic day sail aboard Tall Ship Adirondack III
Find out more about how to take a Tall Ships cruise around Boston Harbor
More Harbor & River Cruises - Discount & Half-Price Tickets for July 2015
The best way to tour Boston! Save with Goldstar's listings for discount and half-price Boston Harbor & Charles River cruises - why pay more?
- Boston Harbor Lighthouse Brunch Cruise
- Tall Ship Adirondack III - Day sail around Boston Harbor
- Charles River & Locks Cruise
- Odyssey Cruises Lunch, Brunch, & Dinner Cruises - Boston Harbor
- Provincetown Fast Ferry
- Sunset Harbor Cruise
- Boston Harbor Cruise - enjoy views of USS Constitution, Bunker Hill, more
- Boston Duck Tours from Museum of Science
- Summer Party Cruise on the MV Provincetown II
- Romantic Sunset Sail on the Adirondack III
- Boston City Lights Boston Harbor Sail on a classic schooner; passes by USS Constitution
Most of these cruises are available through early fall, and may have black-out dates around July 4th and Labor Day. Some (especially those involving food) require advance reservations, so check details carefully.
More Fun Boston Tours for July


Shakespeare on the Common - 2015
One of the most popular summer Boston events, Commonwealth Shakespeare Company presents King Lear, one of the Bard's most famous tragedies, for Shakespeare on the Common in 2015.
Bring a blanket or low folding chair, perhaps a picnic basket, and get ready to enjoy a magical evening of free theater under the stars.
Shakespeare on the Common is a highlight of mid-summer entertainment in Boston - don't miss it!
More information: Shakespeare on the Common
When: July 22 - August 9 at 8pm on Tuesdays through Saturdays, 7pm on Sundays, plus a 3pm matine on Saturday, July 25th (note - no performances on Mondays); ASL interpreted on Aug 2 & 7 (rain date Aug 7) and audio-described on July 26 (rain date Aug 3); July 31-August 8 concerts start at 6:30pm; August 9
- Note: all dates being confirmed for 2015, although these appear to be correct based on an early announcement
Where: Boston Common, near the Parkman Bandstand
Cost: Free admission; chairs available in return for a donation of $50 or more, with proceeds to benefit CSC.

Hotels near Boston Common
| | | | |
| --- | --- | --- | --- |
| | | | |
Free Friday Flicks at the Hatch Shell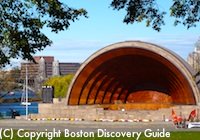 Enjoy free outdoor concerts at the Hatch Shell on Boston's Esplanade throughout July and August.
Schedule and shows for 2015 are still TBD - so check back later. The shows listed below are from last year, to give you an idea of what to expect this year.
This series of family movies provides the perfect excuse to grab a blanket, pack a picnic, and head for an evening of entertainment under the stars.
The July movie lineup from last year included:
- July 12 - Despicable Me 2
- July 19 - The Goonies
- July 26 - Cloudy with a chance of meatballs 2
When: Movie starts at sundown (between 8:10 and 8:21 in July)
More information, including the movie schedule and weather cancellations: Call the Free Friday Flicks Hotline at 617-787-7200
Summer Arts Weekend in Boston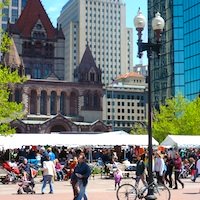 Celebrate summer and Boston's vibrant arts community at a 2-day festival from July 25-26 (dates to be confirmed for 2015) centered around Copley Square in Back Bay.
Free concerts throughout the days feature jazz, classical, folk, and Americana music - look for a star-studded mix of performers ranging from Arturo Sandoval to the Soul Rebels to the Handel and Haydn Society.
At night, musicians move indoors to restaurants and bars, which will offer specials and deals. Add in theater performances, local artists, street performers, food trucks, and food vendor in and around the square - Copley Square is where you'll want to be this weekend!
Boston Hotels near Copley Square
| | | | | |
| --- | --- | --- | --- | --- |
| | | | | |
July 4th Cruises
What's better than touring a tall ship? These tall ships lunch and dinner cruises on Boston's famous Spirit of Boston cruise ship! These special cruises take place only between July 1-5, and space is limited.
You can choose a 4-hour lunch cruise on July 1, 2, 3, and 5.
Or on July 4th, go on the most special tall ships viewing cruises of all - a 4-hour lunch cruise or the 4-hour dinner viewing cruise where you can gaze at the tall ships with Boston's spectacular July 4th fireworks display in the background! Get your July 4th cruise tickets now!
Red Sox Games on July 4th Weekend!
Boston Red Sox tickets are easier to get than usual on July 4th weekend because everyone focuses on the Boston Pops Concerts and Harborfest.
But baseball fans know that the real action is at Fenway Park - and in 2015, the Sox play a 3-game series at Fenway against the Astros on July 3rd, 4th, and 5th.
Find Best Red Sox Tickets and Best Prices!!!
Want to stay nearby? Hotels near Fenway Park:
| | | | |
| --- | --- | --- | --- |
| | Howard Johnson | | |
More: Hotels near Fenway Park
Boston Red Sox Schedule for July Games at Fenway Park - 2015
Friday, July 3 vs Astros - 7:10pm
Saturday, July 4 vs Astros - 1:35 pm
Sunday, July 5 vs Astros - TBD
Tuesday, July 7 vs Marlins - 7:10pm
Wednesday, July 8 vs Marlins - 7:10pm
Friday, July 10 vs Yankees - 7:10pm
Saturday, July 11 vs Yankees - 7:15pm
Friday, July 24 vs Tigers - 7:10pm
Saturday, July 25 vs Tigers - TBD
Sunday, July 26 vs TIgers - TBD
Monday, July 27 vs White Sox - 7:10pm
Tuesday, July 28 vs White Sox - 7:10pm
Wednesday, July 29 vs White Sox - 7:10pm
Thursday, July 30 vs White Sox - 7:10pm
Friday, July 31 vs Rays - 7:10pm

Boston Theater and Shows July 2015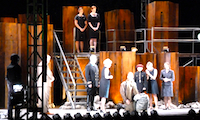 Shakespeare on the Common - July 22 - Aug 9
Newsies - Boston Opera House - Continuing through July 5
Mainstage Show - ImprovAsylum - July 2-31 - Check Goldstar for half-price tickets
Blue Man Group - Charles Playhouse -
Schedule & discounted tickets
- ongoing
Tickets:
TicketLiquidator
| AceTicket
| Goldstar - 1/2 price tix
Use our
TicketLiquidator Discount Code
for more savings:
Boston Concerts during July 2015
| | |
| --- | --- |
| Photo of U2 courtesy of U2.com | |
ICA Boston Art Show Opening in July
June 4- September 1- First major museum show of work by Boston-based artist Steve Locke.
Where: ICA Boston in the South Boston Waterfront
Admission: $15 general admission; free entrance with GoBoston Discount Card and on Thursday nights from 5pm-9pm


Plan Your Visit: Popular Boston Hotels
Bastille Day in Boston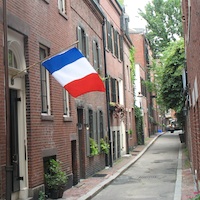 Note - this information is for last year - check back soon for 2015 updates)
Bastille Day, the French national holiday celebrating the storming of the Bastille prison, the beginning of the French Revolution against the tyranny of the monarchy in 1789, and the birth of modern France occurs on July 14. Boston's French Cultural Center celebrates it on the preceding Friday by blocking off Marlborough between Berkeley and Claredon for a huge street party.
Francophone acts Joe Driscoll & Sekou Kouyate and H'Sao will provide plenty of high-energy music for dancing in the streets. Several of the top French restaurants in Boston will sell French food and drinks for 2,000 revelers. Come join in the fun, sing "La Marseillaise," and raise your glass to Liberté, Egalité, Fraternité in support of people throughout the world seeking liberty.

When: Friday July 10 (to be confirmed for 2015) from 6pm - 11pm (music ends at 10pm) - rain or shine
Where: Marlborough Street, between Berkeley and Clarendon
Nearest T station: Green Line/Arlington
Cost: $28 in advance, $35 at the door; free for children under 10 (warning: tickets always sell out early)
Tickets: 617-912-0400, WorldMusic.org
Return to top - Boston Event Calendar for July
Boston Comic Con Expo - 2015
When: July 31-August 2
Where: Seaport World Trade Center, South Boston Waterfront
More information - Check the August Events Calendar





Free Concerts in Fort Point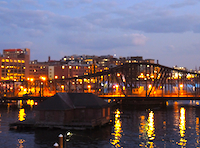 Stop by Made in Fort Point (300 Summer Street, South Boston Waterfront neighborhood) to catch their series of free summer concerts this summer every Thursday from 5:30-8:00pm.
The eclectic lineup of musicians brings you a new experience each week - plus the concerts give you the perfect excuse for dinner at one of the terrific nearby restaurants: try the lamb sausage flatbread at Trade (540 Atlantic Ave), grilled Island Creek oysters with jalapeno-chorizo butter at Papagayo (283 Summer St), or tagliatelle with Bolognese sauce at Barbara Lynch's Sportello (348 Congress St).
Made in Fort Point exhibits and sells the creations of 75+ Fort Point artists. More information: www.fortpointarts.org
Find more Boston film festivals

***z-hotels-quick-link-events-shtml***
Boston Common Spray Pool Opens - July 2015
For 2 glorious months after school ends, Frog Pond turns into a spray pond and becomes the best place to cool off in the city ... if you're 12 or under. The Grand Opening Celebration features family-friendly entertainment, music, art, a gala ceremony, and of course, the chance to play in the 30-foot spray at the center of the pond. Lifeguards will be on duty this summer during all open hours.
When: July 1, 11am; remains open from 11am to 6pm every day through Labor Day, unless there's a thunderstorm
Where: Frog Pond at Boston Common
Nearest T station: Green Line/Park
Cost: Free

Return to Top - Boston Events Calendar for July

Food Truck Festivals - July Dates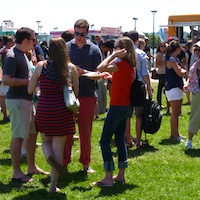 Fans of Boston's gourmet food trucks will welcome the Boston Food Truck Festival back to the Boston area for 2 more festivals during July. Don't miss this chance to sample tasty specialties from 20-30 of New England's top sellers of mobile cuisine.
The New England Food Truck Festivals come to Elm Park in Worcester on July 14, and waterfront Artesani Herter Park in Brighton (near BU) on July 28.
Find out more, and get the complete Food Truck Festival schedule
Harborwalk Sounds at ICA Boston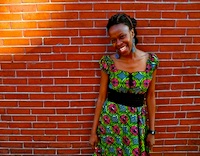 When: Thursdays in July and August, starting July 9 through August 27, 6:00pm - 8:30pm
Where: ICA Boston, on Fan Pier in the South Boston Waterfront
Cost: Free - and admission to ICA is always free on Thursday nights

Musicians from all around the world perform free concerts featuring jazz, world music, reggae, dance music, Latin, and more on Harborwalk next to ICA Boston. Relax and enjoy great music and gorgeous views.


North End Feasts and Festivals - July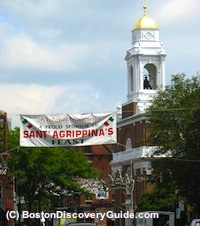 Boston's North End Italian Feasts and Festivals draw huge crowds to this historic neighborhood. You can smell the wonderful food, hear the music, and sense the excitement as you walk across the Greenway to Hanover Street, where many of the celebrations take place.
These festivals take place almost every weekend throughout the summer.
North End Festivals scheduled for July:
Madonna della Grazie's Procession - July 12, 2pm - Starts at St Leonard's Church (Hanover and Prince Streets)
St. Rocco's Procession - July 19, 1pm - Starts at St Leonard's Church (Hanover and Prince Streets)
St. Agrippina di Mineo Feast and Procession - July 30-Aug 2 - Feast starts at 12 noon each day - procession at 12 noon on Sunday starting at Hanover and Battery Streets
Find out about North End Feasts and Festivals taking place in August
Magic 106.7 Family Film Festival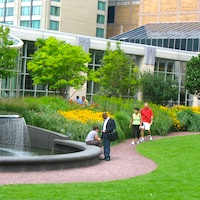 Enjoy this free fun family activity - movies under the stars in Prudential Center's lovely South Garden (go up the escalators from Huntington Ave, and it's to your right; from Boylston, it's to your left).
When: Every Saturday from July 11 - August 29; entertainment starts at 5pm, and movie starts at sundown
Where: Prudential Center, South Garden
Nearest T station: Green Line/Prudential
Nearest parking garage: Prudential Center Garage - get discounted parking with a $10 purchase
Cost: Free
Here are the last year's movie dates & movies - check back soon for 2015 updates!
Fozen - Saturday, July 5
Monters University - Saturday, July 12
The Smurfs 2 - Saturday, July 19
Hoodwinked - Hood vs Evil - Saturday, July 26
Dispicable Me 2 - Saturday, August 2
Chance of Meatballs 2 - Saturday, August 9
The Lego Movie - Saturday, August 16
Finding Nemo - Saturday, August 23
Disney's The Little Mermain - Saturday, August 30
Find more Boston film festivals
Vintage Baseball at Georges Island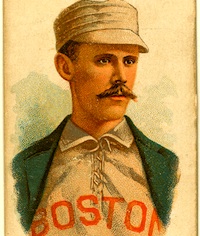 Park Rangers don vintage uniforms and demonstrate how baseball was played during the Civil War Era using original rules - you can watch, or join the game.
Keep in mind there's lots more to do on Georges Island - hike, explore, swim, picnic, bird watch. You're in a different world - but only 20 minutes by ferry from Boston!

When: July 26, Aug 7, Aug 16, Aug 23 (dates to be confirmed for 2015)
Where: Georges Island - One of the Boston Harbor Islands
Getting there: Boston Harbor Island ferry information
Cost: Free

New England Revolution at Gillette Stadium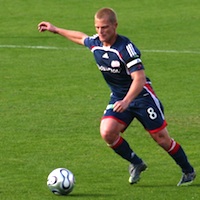 Photo courtesy of
Jarrett Campbell
Watch the New England Revolution bring men's soccer to a new level at Gillette Stadium.
Only 1 home game is scheduled for July:
- July 18 at 7:30pm vs NYCFC

Where: Gillette Stadium
Getting there: Gillette Stadium from Boston
Tickets: TicketLiquidator
| Ace Ticket



Hotels near Gillette Stadium
More about hotels near Gillette Stadium (and Wrentham Premium Outlets)
Futures at Fenway
When: Saturday, July 12 (to be confirmed), 3:30pm (gates open at 2)
Where: Fenway Park
Closest T station: Green Line / Kenmore
If you drive: Best parking garages and lots near Fenway Park
Staying over: Hotels near Fenway Park

Tickets: From $15
The 9th annual Futures at Fenway event combines kid-friendly activities and affordable ticket prices and discounted concessions with an exciting game starring 2 top minor league teams, the Lowell Spinners (Red Sox AA Affiliate) vs the Mahoning Valley Scrappers (Indian A Affiliate).
To add to the excitement, for the first time ever, you can bring your dog and sit in special designated sections. (Yes, your dog will need a ticket too!) Ticket information
A special showing of the classic baseball movie, Field of Dreams, follows the game (starts about 30 minutes after the game ends).
Boston Bruins Foundation's Boston Harbor Sunset Cruise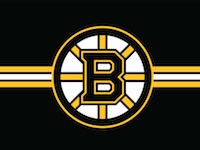 When: Wednesday July 22, 6pm - 9pm (boards at 5:30pm) (Date and time to be confirmed for 2015)
Where: Provincetown II cruise ship, departing from World Trade Center Pier (200 Seaport Blvd, South Boston Waterfront)
Nearest T station: Red Line/South Station (about a 10 minute walk - or take the Silver Line from South Station)
Cost: Tickets are $30, with net proceeds going to the Boston Bruins Foundation bike team
More information: Bruins website
Join Boston Bruins alumni for a fun-filled Boston Harbor Sunset Cruise to raise funds for the Bruins Foundation Bike Team riding in the Pan-Massachusetts Challenge from Sturbridge to Provincetown in August. With great music, dancing, and of course, spectacular harbor views, this 21+ event is the perfect way to spend a balmy July evening while contributing to a good cause.
Don't forget to check out Boston Bruins Stanley Cup Apparel for hats, shirts, and other commemorative gifts.
Boston discount passes for attractions, cruises, tours
GoBoston Card

51 ways to save up to 55%

On attractions, tours, cruises

CityPASS

5 top attractions in 9 days

47% savings
Landmarks Concerts at the Hatch Shell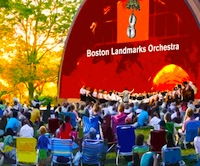 Information from below is for last year, so check back soon for updates!
The Boston Landmarks Orchestra's weekly free summer Esplanade concerts attract larger crowds to the Hatch Shell each year with its mix of classical, traditional, modern, and contemporary music. Concerts start at 7pm and run about 2 hours.
The Landmarks Concert schedule for July includes:
July 16 - Carmina Burana - Selections include the world premier of Larry Bell's adaption of At the River, On the Waterfront (L Bernstein), and Carmina burana (Carl Orff), with the Back Bay Chorale and the One City Choir
July 23 - Fiesta Sinfonica
July 30 - Longwood Symphony -
Weather alerts and alternate locations in case of rain: 617-987-2000; orchestra website
Cost: Free

Find more free Hatch Shell concerts
Sand Sculpting Festival at Revere Beach - 2015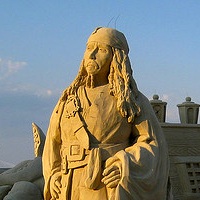 Over 500,000 spectators gather at Revere Beach during the course of the 4-day New England Sand Sculpting Festival to watch renowned master sculptors from across the U.S. and Canada work their magic with individual 12 ton allotments of sand imported from Hudson NH, plus water. The sculptors compete for $14,000 in prize money, and the sculptures they create will amaze you with their detail and artistry.
With music performances, food trucks, and crafts activities on site as well, you'll find plenty of family entertainment - and don't forget to bring your swimsuits, sunscreen, and towels for the beach!
Fireworks provide the grand finale for the sand sculpting festival.
When: July 24-26; sculptors work from 8am until 8pm - fireworks at 9pm on Sunday (fireworks still being confirmed)
Where: Revere Beach, Revere (about 2 miles north of Boston)
Nearest T station: Blue Line/Wonderland - the beach is just 2 blocks away
Cost: Free
Find out more about Revere Beach and other Boston beaches
Photo credit: Meiky Nguyen
Free Concerts at the Prado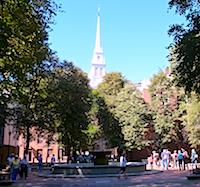 The Prado (also known as Paul Revere Mall, the lovely shaded park off Hanover Street where you'll also find Cyrus Dallin's famous statue of the Revolutionary War hero) provides the perfect setting for family activities and free concerts on Thursday nights during July and August.
Family activities start at 5:30pm and concerts begin at 7pm.
July 2015 dates will be announced soon.
Find information about August concerts
Free Sunday Night Movies in Christopher Columbus Park
Information from below is for last year, so check back soon for updates!
Enjoy free outdoor movies during a 6-week series in Christopher Columbus Park, the entrance to Boston's North End, sponsored by the Boston Push Cart Association. Movies include a number of favorites from the past 40 years, and start at 7:30 pm.
Here's the lineup for last year:
July 13 - Field of Dreams
July 20 - Sleepless in Seattle
July 27 - My Neighbor Tortoro
Outside the Box Boston Arts Festival - 2015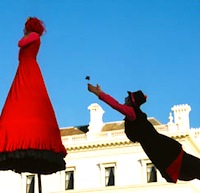 Boston's huge 6-day free arts festival, "Outside the Box," features more than 70 performances by local, national, and international musicians, dancers, and theater troops on 3 outdoor stages, as well as a special section for children to explore the arts.
Outside the Box takes place on July 14-19 on Boston Common. Times and specific acts will be announced soon. The festival is sponsored by Boston philanthropist Ted Cutler.
The festival last took place 2 years ago, and attracted 650,000 spectators.
Photo courtesy of Strange Fruit
---
EarthFest - Free Concert at the Hatch Shell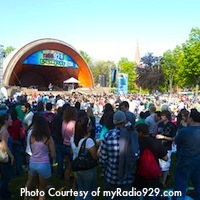 When: Saturday, July 18, 11:30 am - 4:30 pm; kids performers start at 10:45 (date & time to be confirmed for 2015)
Where: Boston Common
Cost: Free
Nearest T: Red & Green Line/Arlington, Park Station
More info: Event Website
EarthFest gives you the perfect excuse, if you need one, to spend a day outdoors enjoying music and activities at one of Boston's biggest free concerts. Look for performances by well-known and up-and-coming bands.
Sponsored by Whole Foods, Radio 92.9, and the MA Department of Conservation and Recreation, EarthFest showcases environmentally friendly products, information about local non-profit environmental organizations, and a day of terrific music by local and national groups. This family-friendly event also features Kids' Planet, an interactive area with entertainment and music appealing to kids.
Note: In case you're wondering why EarthFest is in July this year rather than in May, and on the Common rather than the Esplanade, the reason is that the Hatch Shell is being renovated. It's being held in partnership with the Outside the Box Festival - so lots of exciting activities will be going on.
Continuing during July in Boston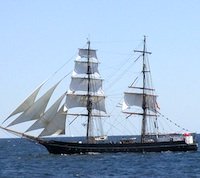 SoWa in Boston's South End
Cirque du Soleil
Noon Concerts at King's Chapel on the Freedom Trail
First Fridays at Museum of Fine Arts
Free Friday Flicks at the Esplanade
Free Art and Architecture Tours at BPL
Spray Pool for kids to enjoy on Boston Common
Free Concerts at the Esplanade
Free Victory Garden Tour


Looking ahead to August:
Return to Top - Boston Events Calendar for July


More things to do in Boston in July
Like this Page? Please Share!
Fun Boston Events Year Round!
Add your event to the Boston Event Calendar for July
Let us know where it's being held, dates and times, and who's sponsoring it. Most important, tell us why others will enjoy it!

Be sure to add phone # and web url for getting more information about the event.

Please include your name and location on the submission form, and at least 1 photo or image to represent the event. Submissions without your name and one or more photos or images may not be accepted.
More Events
Click below to see events added by others.
Boston Discovery Guide > Events > July