What are the best Boston hotels for Harborfest?
The answer depends on which Harborfest events you plan to attend, because staying in a nearby hotel will give you lots of convenience.
Harborfest, Boston's week-long Independence Day celebration in early July (and some years, late June) features 200+ events taking place across a wide swath of the city, although locations for specific events vary a bit each year.
So how do you decide where to stay? Choose the events you plan to attend, and pick a convenient location.
Our guide to the best Boston hotels for Harborfest to make your choice and book reservations - preferably as early as possible since this is a very popular time of the year to visit.
You may also want to check recommendations for best hotels for Boston fireworks views on July 4th.
Find out more about Boston's Harborfest
Find out more about July 4th celebrations (overlaps with Harborfest)
Top photo: Boston Marriott Long Wharf Hotel on the harbor next to Christopher Columbus Park, with the Custom House Tower, Faneuil Marketplace, and Downtown Boston in the background, (c) Boston Discovery Guide
Boston Discovery Guide is a reader-supported publication. When you buy through our links, we may earn a commission at no additional cost for you. Learn more
---
Hotels near Harborfest Events on Boston's Waterfront
If Harborfest activities along the Waterfront such as cruises and the harbor fireworks show are your target activity, Boston's waterfront hotels will give you terrific convenience plus wonderful views and ambiance.
These hotels are also convenient to the Freedom Trail and Rose Kennedy Greenway.
Yes, they're quite pricy in the summer - but we suggest several more affordable nearby hotels as well.
Marriott Long Wharf Hotel
Close to Boston Harbor cruises and the Harbor Fireworks Show, the Boston Marriott Long Wharf (296 State Street, on Long Wharf) offers an ideal location for enjoying the Harborfest holiday.
Plus, the Marriott Long Wharf is next door to the New England Aquarium, the Greenway, Boston Public Market, and Faneuil Marketplace.
Boston July weather can be hot and steamy - so at the end of the day, cool off in the Marriott Long Wharf's fabulous swimming pool.
Boston Harbor Hotel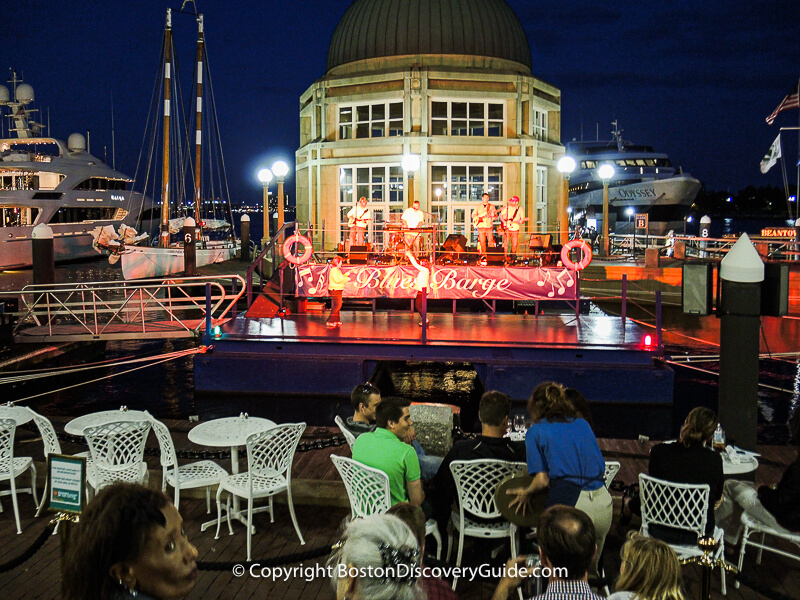 One of Boston's top luxury waterfront hotels, the Boston Harbor Hotel (70 Rowes Wharf) overlooks the Harbor and is conveniently located near cruise departure points along the Downtown Waterfront.
On the hotel's city side, the Greenway's popular beer garden, strolling paths, and other activities are just a few steps away.
Reserve a water view room, and watch the moonlight dance on the waves as you relax in the evening. Or check out the hotel's lively "Summer in the City" program along the waterfront.
Hyatt Regency Boston Harbor
Especially if you're flying into Boston's Logan Airport for Harborfest's Parade of Lights and Harbor Fireworks, consider staying at the luxurious Hyatt Regency Boston Harbor directly connected to the airport. You cannot beat the spectacular waterfront views.
And as a bonus, you can usually find excellent rates here - significantly lower than if for similar downtown waterfront hotels.
Getting across the harbor is quick and easy - just hop on one of the convenient water taxis departing from the dock outside the airport and depending on where you want to go on the Boston waterfront, you'll be there in 7-10 minutes.
Fares are reasonable - but to save even more money and have an even faster ride, just take the T (Boston's subway).
---
Boston Hotel Map
Enter your travel dates to see hotels, available rooms, and cheapest rates.
More about how to save on Boston hotels
---
Affordable Near-Waterfront Boston Hotels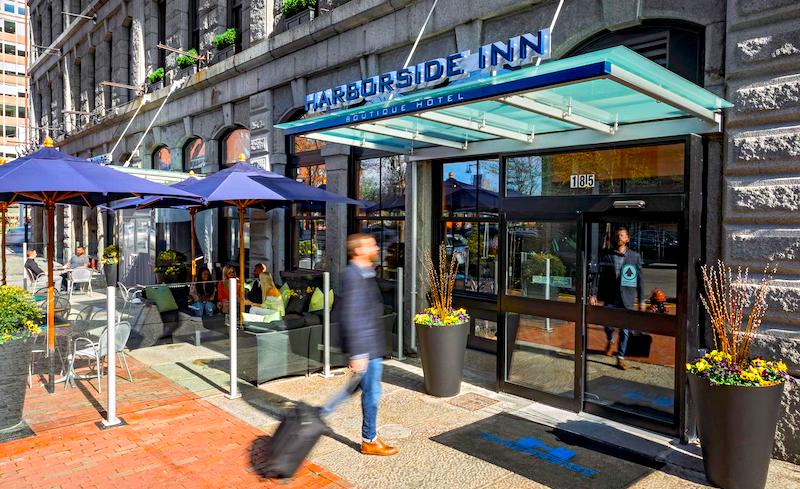 ---
Boston Insider Tips: More Good Hotel Locations for Boston Harborfest
Almost 3 million people come to Boston to enjoy Harborfest. If you're planning to stay in a Boston hotel near the main events, you may feel like you're competing with each one of them for reservations in a convenient location and great rates.
If your budget will accommodate hotel rates near the main events, you'll probably feel every penny is well spent due to the convenience as well as the excitement of being right in the middle of all the festivities.
What if all the best Boston hotels for Harborfest are full? Or rates hit the stratosphere?
Try these 3 strategies:
1) Check out hotels in Boston's North End and West End, as well as Theatre District hotels and hotels near TD Garden. They may be a little farther from some Harborfest activities but Boston's compact size is perfect for walking.
2) Check out hotels in central Boston neighborhoods that are even farther from the action, such as hotels near Fenway Park and Back Bay hotels. You can still easily reach events by taking the T (subway) - or by walking or hopping on a rental bike.
3) Check out our recommendations for inexpensive Boston hotels - including hotels outside of central Boston but near public transportation.
Best Hotels for July 4th Pops Concert & Fireworks
If watching the July 4th Boston Pops Concert and Fireworks Spectacular on the Esplanade and Charles River, check out our recommendations for nearby hotels, some with direct views.
You'll be a little farther from other Harborfest activities and events - but still just a short walk away!
Best Boston hotels for July 4th Fireworks & Boston Pops Concert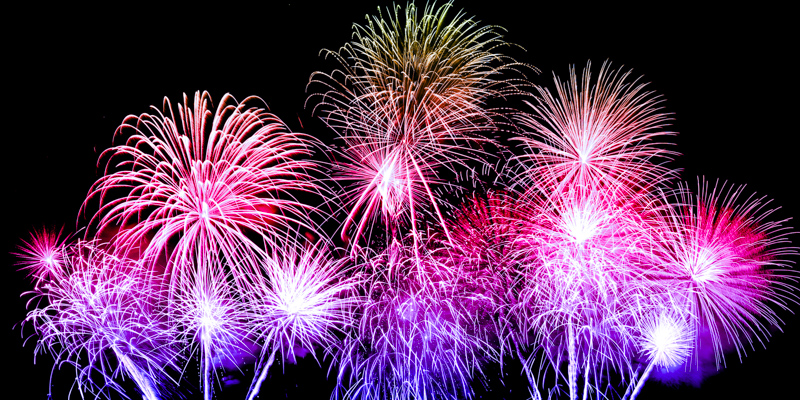 ---
More Articles about Boston Hotels
---
More Fun Things to Do in Boston