Boston Theatre District Shows - 2015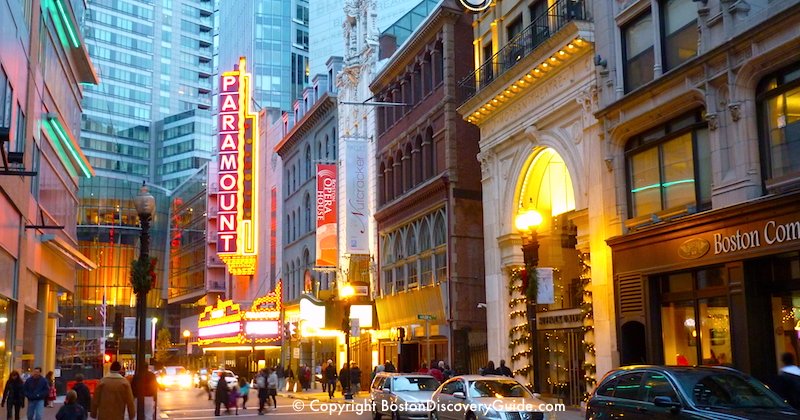 Boston Theatre District shows for 2015 include an exciting mix of Broadway favorites, musicals, comedies, experimental theater, and heart-warming family shows.
Boston's thriving downtown Theatre District is more exciting than ever.
You'll love the splendor of the magnificently restored Boston Opera House and other historic theaters.
But don't miss the gorgeous new performance spaces at Emerson College as well as other small venues.
Use the following list of Boston theater performances to plan your schedule, find great seats, get theater tickets, and even check out best shows for kids.
If you plan ahead, you may even be able to get half-price tickets.
Quick Links to Concerts Each Month: January | February | March | April | May | June | July | August | September | October | November | December
Half-Price & Discount Theater and Show Tickets
- Judy Garland Lives! starring Peter Mac at Club Cafe, Boston
- Book of Mormon (pre-sale tickets) @ Colonial Theatre
- Sh*t-Faced Shakespeare @ Davis Square Theatre
- Blue Man Group @ Charles Playhouse - Ongoing
- The Donkey Show @ Oberon, Cambridge
- Shear Madness at the Charles Playhouse
- Nick's Comedy Stop - Boston Theatre District


Find more performances and shows


Quick Links: Addresses for major Boston theaters (bottom of this page)