Best Things to Do in Boston in June 2019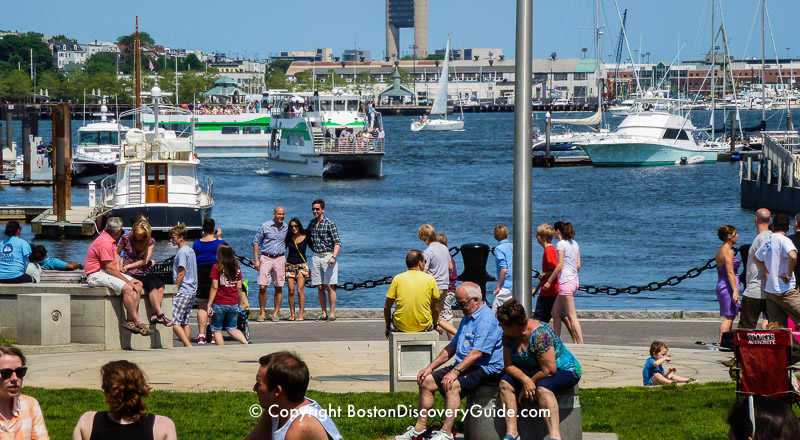 June marks the real beginning of summer in Boston - so not surprisingly, the best things to do in Boston in June involve being outdoors, celebrating warm weather, and taking advantage of every opportunity to soak up sun!
On the Charles River, you can watch or compete in Dragon Boat races.
You can also enjoy other outdoor festivals, watch the Boston Red Sox play at Fenway Park, and catch outdoor concerts plus exciting shows in the lively Theatre District.
Enjoy the warm summer days and balmy nights in Boston. For a quick get-away from the city, hop on a Harbor cruise, go on a whale-watching trip, or head to the beach!
Some of the best garden tours take place this month, and toward the end of June, the huge Harborfest celebration begins.
---
---
3. Go to a Concert or Show (or Both!)

Concerts for June
Enter DISCOVERY 10 to save 10% on TicketNetwork & TicketLiquidator tickets
Theater Schedule for June
Concerts and shows take place almost every night of the week in Boston. Our many concert venues attract top performers, especially to outdoor arenas to celebrate the summer.
Boston's Theatre District is home to everything from Broadway shows to avant-garde contemporary drama.
Enter DISCOVERY 10 to save 10% on TicketNetwork & TicketLiquidator tickets
---
Boston Hotels with Outdoor Swimming Pools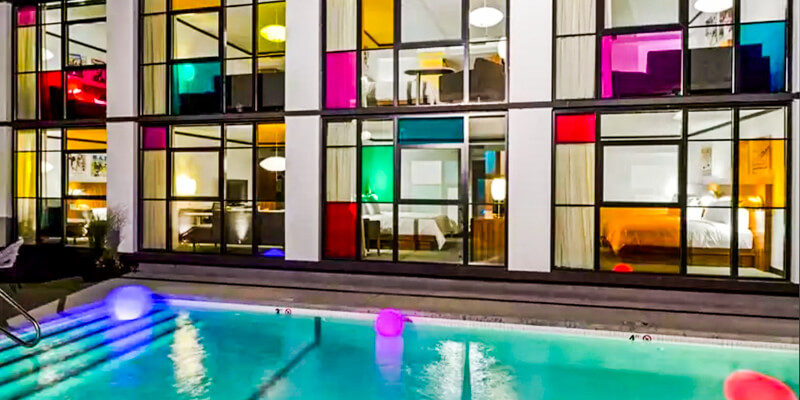 Find more Boston hotels with outdoor swimming pools
6. Explore Boston on Wheels
Boston may be called "America's most walkable city" but try touring on wheels for a different perspective and a lot of fun!
Bring your own bike for a DIY tour, grab a Hubway bike - free for the first 30 minutes - or cruise around with an organized tour led by cycling enthusiasts with a passion for sharing their knowledge of the city.
More about bike tours in Boston
---
7. Dine Outdoors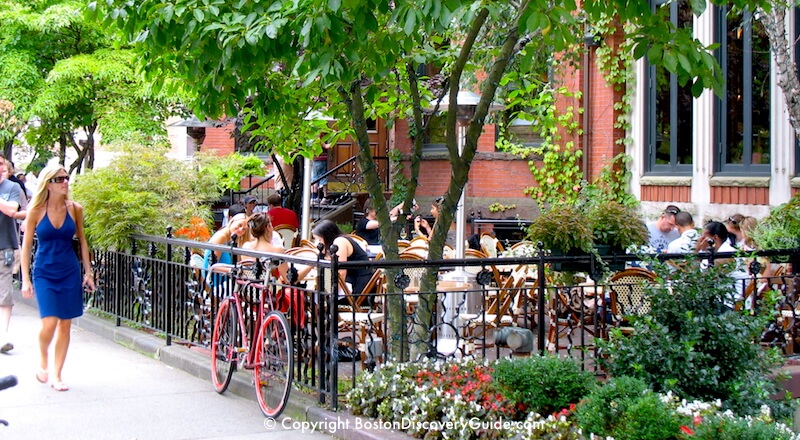 Although the weather in Boston can still be tricky in April, some days will be balmy enough for restaurants to set up tables and chairs for patio dining. You'll find a find a huge selection of outdoor dining choices in Back Bay, especially along Newbury Street.
April is also a perfect time to explore Boston's many parks and green spaces. Stroll or bike along the Esplanade, walk the length of the Greenway from Chinatown to the North End, and enjoy the views from HarborWalk.
Toward the end of April, magnolias and other flowering trees burst into bloom in Back Bay and the Public Garden. To get a preview, check out our article on where to see spring flowers in Boston. Garden tours start next month - so start planning!
---
---
8. Go Sailing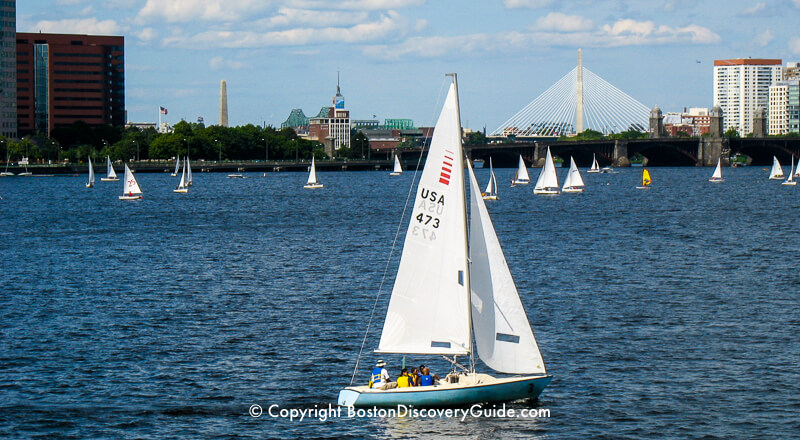 Sailing in Boston begins in earnest in April. If you sail, or want to learn how, check out the opportunities for sailing during your visit. You, too, could be out sailing on the Charles River or Boston Harbor.
For more excitement, watch (or participate in) the Run of the Charles - New England's biggest kayak and canoe race.
More ways to see Boston by water:
---
---
10. Experience Revolutionary Boston during Harborfest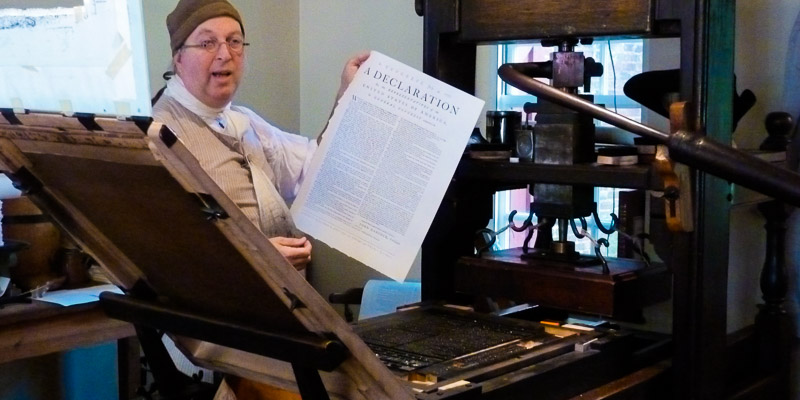 As the city bursts into bloom in April, people turn out in hordes to admire all the spring flowers. You'll find lots to love on a stroll through the Victorian-era Public Garden or the lushly-planted Rose Kennedy Greenway, but especially on warm weekend afternoons, these well-known spots can get crowded.
To see pockets of color known mostly to locals, explore some of Boston's "secret" parks and gardens, conveniently located in the central core of the city but just enough out of the way to be almost hidden, unless you happen to know where they are.