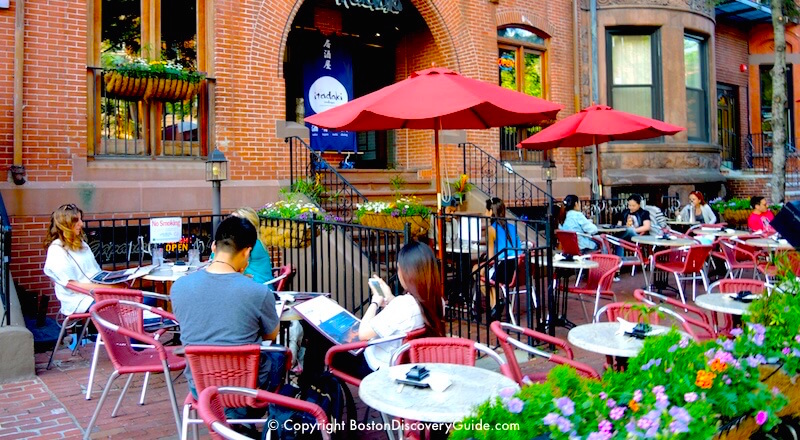 Boston restaurants offer up memorable food as varied as the city's rich history. Featuring the best local and New England ingredients and a mix of flavors from around the world, our talented chefs serve up something for every taste and budget.
With almost 3,000 Boston restaurants - many of them chef-owned - to choose from, you'll find wonderful places to dine in every neighborhood in the city.
So where should you dine, especially if you're a visitor to Boston and not familiar with all the options?
To make sure you get the most from your dining experience, start with Boston Discovery Guide's recommendations for restaurants by location, such as near famed Fenway Park, the downtown Theatre District, or in colorful Chinatown.
Or find the top restaurants offering your favorite type of cuisine - fresh local seafood straight from the dock, mouth-watering Italian favorites, steakhouses, French classics, Asian.
You can explore our history by sampling the fare at historic taverns dating back to the American Revolution. (Yes, raising a pint to Paul Revere does mean you've learned something about American history.)
And don't forget: this is sports-crazed Boston, so you'll definitely want to check out the tasty pub food in our top sports bars.
Plus as any Boston foodie will tell you, we serve up a whole lot more for you to enjoy: food trucks, farmers markets, food and wine festivals, and some of the best food tours anywhere. So bring your appetite, and we'll take care of the rest!
Boston Restaurants by Cuisine