Getting Around Boston On Public Transportation
Best ways to get around Boston on land and water
Getting around Boston on public transportation saves time, stress, and money. If you're planning a visit to the city, you'll appreciate getting around the city can be cheap and convenient - if you leave your car at home.
Boston's public transportation options include the subway (usually called the "T"), bus, commuter rail, and ferries. The Massachusetts Bay Transportation Authority (MBTA) manages all of them.
You can also easily get around with water taxis, land taxis, rental cars, Hubway (Boston's bike-sharing system), and of course, walking.
Boston's compact size means you can walk to most tourist, cultural, and entertainment destinations in less time than retrieving your car from a hotel parking lot would require.
Have questions about getting around Boston?
Check out our Q&A section near the bottom of the page.
Subway

Boston's Subway - known as the "T" - is the public transportation option used by most visitors to the city.
You easily reach almost all of the city's biggest attractions by T, including Fenway Park and TD Garden. Be sure to check out the affordable Visitors Weekly Pass, which gives you a great deal.
More about getting around on Boston subway

Hubway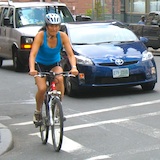 Boston's bike sharing "Hubway" program is the city's newest form of public transportion - and at least during summer months, it's one of the most popular.
Find out how to use Hubway if you're visiting Boston for a short time, how much it costs, and why it will benefit you. Then, get ready to swipe your card and ride!


Ferry Service to Provincetown, Martha's Vineyard, and Nantucket from Boston

Convenient and frequent ferry service from Boston to Provincetown, Martha's Vineyard, and Nantucket puts these beautiful seaside paradises within easy reach.
Ride the ferry to Nantucket or Martha's Vineyard for free when you have a GoBoston discount card.
Or take a fast ferry from Boston to Provincetown
GoBoston Card

51 ways to save up to 55%

On attractions, tours, cruises

CityPASS

5 top attractions in 9 days

47% savings
The Patriot Train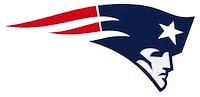 Getting from Boston to Gillette Stadium in Foxborough isn't always easy. Find out how to take the Patriot Train for New England Patriots games . . . plus other options for getting to the stadium when the train isn't running.
More about getting to Gillette Stadium from Boston


Boston Ferry Service - Boston public transportation originated back in 1631, when the Massachusetts Colony granted a charter for a family-run ferry service between Boston and Charlestown - the first in North America. Today, the Boston ferry provides scheduled Inner Harbor service between Boston's Long Wharf and Charlestown plus 3 Commuter Boat routes.



Silver Line Bus
If you're a Boston tourist or visitor, check out the Silver Line bus service to Logan Airport.
Cruise ship passengers will appreciate the convenient bus service to and from the Black Falcon Cruise terminal.


Taxis - Land and Water

Water taxis provide spectacular views of the Inner Harbor as well as some of the fastest public transportation in Boston. On-call Boston water taxis carry passengers back and forth between Logan Airport and Downtown Waterfront locations as well as numerous other Inner Harbor docks. They're also the fastest way to get from Boston Logan Airport to the Black Falcon Cruise Terminal.
Boston taxis provide service around the city and nearby towns and cities, and between Logan Airport and the city.


Luggage Storage

Luggage storage presents challenges when you have a 1-day layover in Boston - what you don't want to do is transport your luggage around with you, but neither Logan or the Black Falcon Cruise Terminal have storage lockers.
- Best luggage storage near Boston Logan Airport
- Boston luggage lockers near Black Falcon Cruise Terminal
Return to Top - Boston Public Transportation
Driving and parking in Boston

Driving in Boston - Wondering if you should bring your car when you visit Boston? Hmm...consider our narrow winding streets filled with jaywalking pedestrians, the rather shocking cost of parking, and, um, what some visitors refer to as "crazy Boston drivers." Still want to bring your car? Be sure to check out our Boston driving tips.





Where to Park - Parking in Boston is always a challenge. Metered parking can be hard to find, and some parking garages cost a small fortune. To avoid spending all your money on parking rather than fun, try these tips for parking in Boston.

Quick links to parking garage information:
Parking in Fenway | Garages and lots near North End attractions | Boston Common Garage | Parking near Boston's Theatre District



Boston car rentals- If you're flying into Boston, of course you can rent a car at the airport. But unless you need it every day during your visit, why not just rent a car for just the days or hours when you require it? Read my rental car tips about where to find short-term car rentals near major visitor attractions and Boston hotels.
Return to Top - Getting Around
Boston map

City maps - Whether you use Boston public transportation or some other means of getting around the city, you'll need GPS or a map. One of the best maps showing streets and major attractions is available free at Boston Visitor Information Centers. You can also buy maps, as well as Boston travel books that include maps. Check out my recommendations for best options. And if you need a high-level view of city neighborhoods, use Boston Discovery Guide's sightseeing map.
Transportation beyond Boston

Boston - New York bus service - Thanks to the large numbers of students, business travelers, and leisure travelers between Boston and New York, bus companies offer ultra-competitive rates and service options ranging from luxury to no-frills. And don't forget about Amtrac / Acela as well as cheap flights to New York's airports. Boston - New York bus information


RV parking near Boston

Planning to visit Boston in your RV? - Massachusetts has several picturesque RV parks and campgrounds, including 3 close to Boston. FInd out which ones are near Boston public transportation on the commuter rail. At these RV camps, you get the best of both worlds - picturesque New England scenery, plus a convenient way to get to the city. Massachusetts RV Parks and Campgrounds near Boston
Return to Top - Getting Around
Any Questions about Getting Around Boston?
If you're wondering how to get from one place to another, if you should rent a car, where you can go on a water taxi, or anything else about getting around Boston, ask, and I'll do my best to answer.

First, though, check out what others have asked - I might have already answered "your" question for someone else.

When asking your question, please fill out the whole form, including lines for name and location that say "optional."

After you send your question, you'll see a page that thanks you and asks you to set notification options. I highly recommend that you check the first 2 boxes so you'll be notified when I reply - otherwise, you'll have no way of knowing other than checking the website periodically. When you see my reply, please let me know if it was helpful!

Thanks for getting in touch, and enjoy your visit to Boston!

Susan

Questions about Getting Around Boston from Others
Here's what others have asked:

Like this Page? Please Share!