Boston Events for December 2017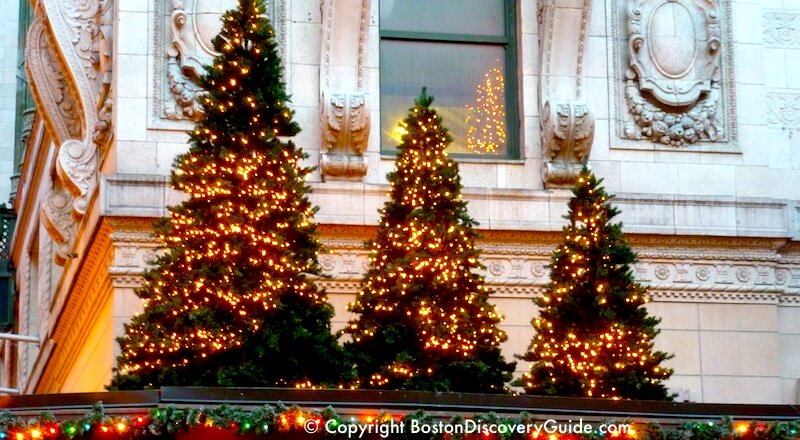 Lots of exciting things to do pack the Boston Event Calendar for December 2017.
If you're visiting Boston in December, you'll see festive lights and sparkling Christmas trees everywhere as the city embraces the coming of winter.
Holiday shoppers fill the sidewalks and stores, and music is in the air.
Best of all, you'll find lots of special holiday events: the Christmas tree light ceremony on Boston Common, The Nutcracker, Black Nativity, Boston Pops, Disney on Ice, and other special shows.
On New Year's Eve, up to a million people join the First Night celebrations across Boston's central neighborhoods - easily the biggest event in the December event calendar!
Plan to spend time walking around the city, enjoying all the homes and shops decked out in the holiday spirit. Check out all the special Christmas in Boston events and activities.
Finally, if you're planning a visit to Boston over New Year's Eve, be sure to make your hotel reservations early to avoid disappointment. Look for special New Years Eve packages.
---
---
---
---
---
---
---
---
---
---
---
---
---
---
---
---
---
---
---
---
---
---
---
---
---
---
---
---
---
---
---
---
---
---
---
---
---
---
---
---
---
---