Disney on Ice brings "Worlds of Enchantment" to the Agganis Theater for its special holiday show in December, and then returns for the Winter School Vacation Break Week during February with their all-new "Road Trip Adventures " show at TD Garden.
Disney on Ice arrives Boston every winter as a top family fun event and usually presents two different shows - one in December, and the other in February. Dates for 2021 are TBD.
With talented performers in costumes portraying all your favorite Disney characters, this fabulous ice show never fails to dazzle with its perfectly balanced mix of dance, unforgettable music, and exciting moments.
The Disney shows take place at Agganis Arena or TD Garden, Boston's two premier ice rinks.
Both venues are super-convenient to reach by subway and car, and if you're coming from out of town and want to spend the weekend in Boston, you'll find plenty of affordable and family-friendly hotels nearby.
Get ready for a magical journey with Disney on Ice!
Top photo credit: HarshLight
---
Disney on Ice February '20 Show in Boston: Road Trip Adventures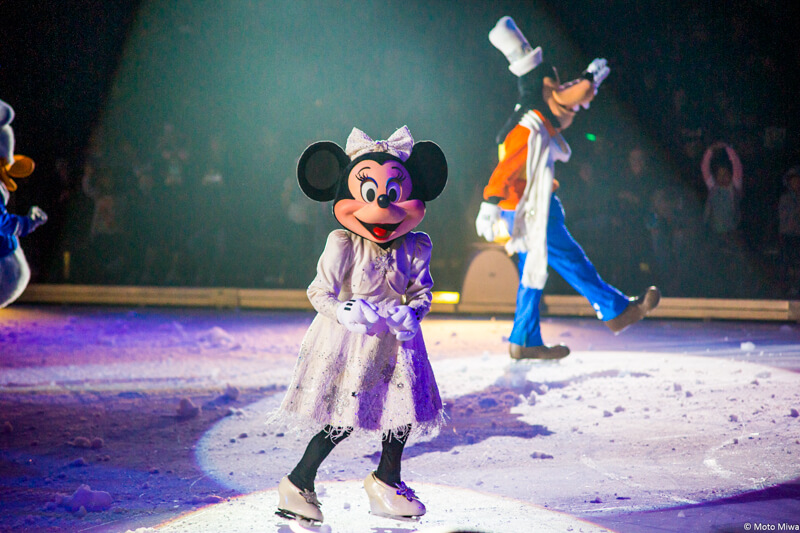 Get ready to hit the road with Mickey Mouse and all his friends as Disney on Ice presents Road Trip Adventures at premier Boston arena TD Garden. You'll set off with Moana to beautiful sunny Motunui, join a safari with Simba to the Pride Lands, and see a whole new world through Aladdin's magical parade.
You'll love the high-spirited adventures, unexpected surprises, and fast action on the ice as you get to see and know your favorite Disney characters all over again.
Disney on Ice Tickets for Boston Shows - February
Enter DISCOVERY 10 to save 10% on TicketNetwork & TicketLiquidator tickets
Location: TD Garden

---
Disney on Ice December Show: Worlds of Enchantment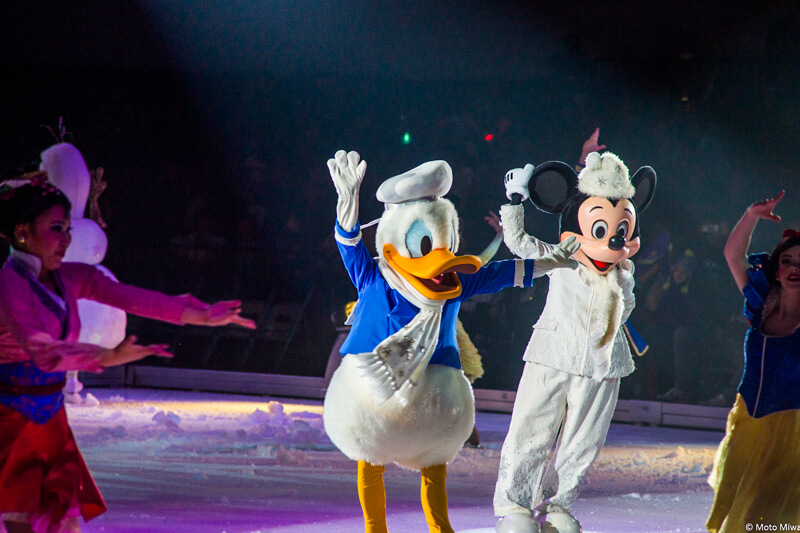 You'll see so many of your favorite Disney characters in Worlds of Enchantment, December's enchanting ice show at Boston's Agganis Arena, as the fabulous performers take you from high speed car stunts to undersea kingdoms, heroic cars to the wintry world of Frozen as Lightning McQueen, Ariel, Buzz Lightyear, Anna, Elsa, and all their friends keep you sitting on the edge of your seat with excitement.
Get ready to relive exciting moments from The Little Mermaid, Disney's Frozen, Toy Story, and Cars as your favorite characters race across the ice.
Disney on Ice Tickets for Boston Shows
Enter DISCOVERY 10 to save 10% on TicketNetwork & TicketLiquidator tickets
Location: Agganis Arena
---
Where to Stay & Eat near Disney on Ice, Plus More Things to Do Nearby
Boston Hotel Map
Use this hotel map from Booking.com to find hotels and short-stay apartment rentals near TD Garden and Agganis Arena:
TD Garden
Stay
Coming to an event at the Garden? Spend the night or the weekend at a nearby hotel, such as the glamorous Onyx (shown in photo), part of the Kimpton hotel family: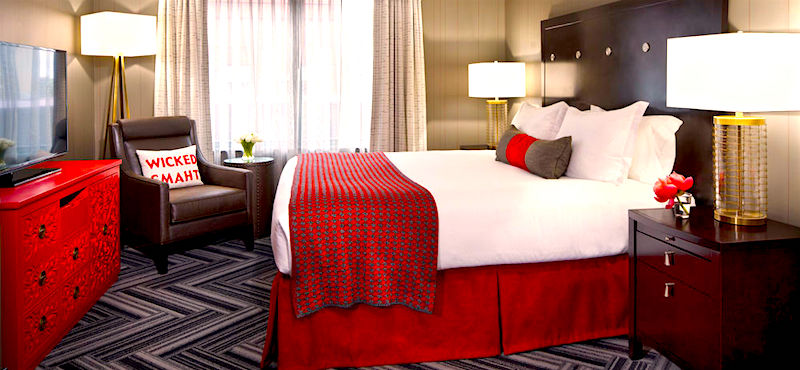 More top hotels near the Garden:
Check out more hotels near TD Garden
---
Getting to TD Garden
Parking: Garages near the Garden; if you come by car, allow extra time due to all the construction underway in the West End right now
Nearest subway: North Station
Eat
The area around the Garden is also home to many of the city's top sports bars - perfect for lunch or dinner before or after Disney on Ice.
In particular, The Fours, Sports Grille, and Boston Beer Works are all particularly family-friendly.
---
More to Do Near TD Garden
If you're visiting TD Garden with kids, take them to visit the Sports Museum in the Garden - lots of fun to see the history of Boston's many winning sports teams! Check the Sports Museum website before you go to make sure they're open, because they close on holidays and during certain Garden events.
---
More Fun Things to See & Do in Boston
---
Agganis Arena
Getting to Agganis Arena
Parking: Parking garages behind and near the arena - you'll see plenty of signs
Nearest subway: Green Line-B/St Paul Street
Agganis Arena is located on the western end of Boston University's campus.
If you want to see other Boston attractions before or after your show, getting to them is easy. The subway's Green Line/B Branch runs down the center of Commonwealth Avenue, so you can board it right in front of the Arena at the BU West stop and be at Fenway Park in less than five minutes, in Copley Square in 7-8 minutes, and on Boston Common in 10-12 minutes.
Or you can easily walk to all of these locations - from Agganis Arena to Boston Common is about a mile. Depending on how fast you walk, getting there on foot may be even faster than taking the T (subway).
---
Stay near Agganis Arena
These hotels are within walking distance of Agganis Arena, or just a short ride on the subway:
The Inn at Brookline - Mid-priced hotel about a 10 minute walk from Agganis Arena, with large (for Boston) rooms and suites - popular with families! - Rates & reservations
Buckminster Hotel - Budget hotel near Fenway Park; about 3/4 mile from Agganis Arena - walk or take the subway's Green Line - Rates & reservations
Residence Inn Fenway - Suites and included breakfast make this the perfect place for families. It's on Boylston Street near Fenway Park - but you can easily walk to Kenmore Square and take the Green Line to Agganis Arena (usually a less than 5-minute trip) - Rates & reservations
Because Boston is so compact, you can stay anywhere in the city and still not be far away. Use our Boston Hotel Guide to find recommendations by location, as well as bargain hotels, luxury hotels, etc.
To get to Agganis Arena from these hotels, just hop on the "B" branch of the subway's Green Line.
---
Eat
If you want to grab a bite to eat (burgers, burritos, pizza) before or after the show, you'll find plenty of affordable casual choices along Comm Ave near the Arena, particular on the block to the west (away from downtown).
For more upscale dining:
Eastern Standard (528 Commonwealth Ave - several blocks east of the Arena) - Upscale French-style brasserie with a wide range of choices at different price points and a terrific bar
Island Creek Oyster Bar (in Hotel Commonwealth, 500 Comm Ave) - Renowned seafood bar featuring local seafood and produce - although you can also get a really good burger there
Restaurants near Fenway Park - In particular, check out the restaurants along Boylston Street, where you'll find everything from the city's best BBQ to a top chef's casual (and very affordable Greek) spot to sports bars and burgers. To get to Boylston Street restaurants from Agganis Arena, just walk or take the T (subway) to Kenmore Square and walk a couple of blocks south past Fenway Park, and you'll be on Boylston Street
---
More to Do Near Agganis Arena
Disney On Ice takes place at Agganis Arena during the height of Boston's holiday season - so check out all the Christmas festivities in Boston.
Staying in Boston through New Year's Eve? Find out about New Year's Eve events in Boston.
Past Disney On Ice Shows in Boston
Disney on Ice : 100 Years of Magic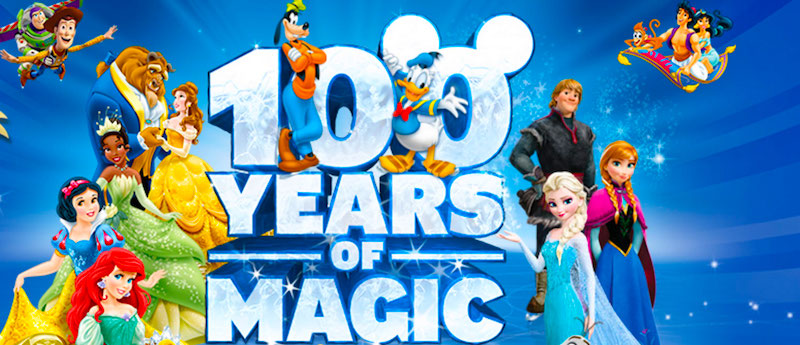 Get ready to fall in love all over again as a cast of over 50 performers dazzle you with Mickey, Minnie, Donald Duck, Snow White, Rapunzel, Cinderella, Frozen's Anna, Elsa, and Olaf, and all your other Disney friends.
You'll relive exciting moments from Finding Nemo, The Lion King, and Beauty in the Beast, and sing along to over 30 memorable songs.
Location: Agganis Arena in Boston
---
Boston's Disney on Ice Show: Dare to Dream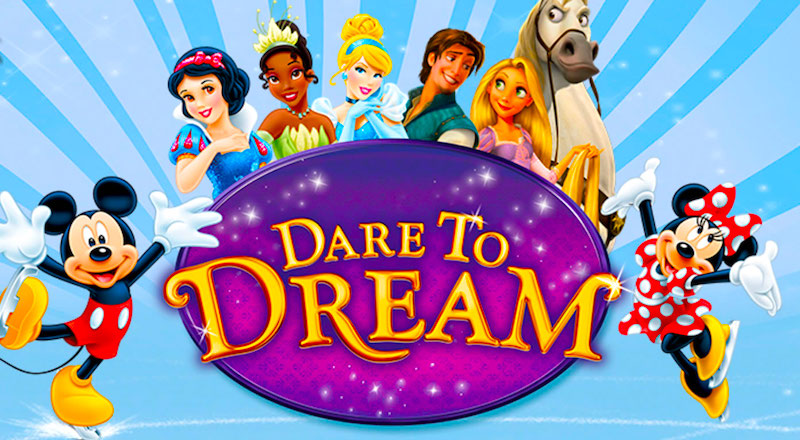 You'll feel inspired to Dare to Dream when Mickie Mouse and Minnie Mouse share the exciting stories of five courageous Disney princesses, enacted by the dazzling performers skating across the ice. You'll thrill with the adventures of Rapunzel, Belle, Cinderella, Moana, and Anna and Elsa, plus all of their animal friends, Fairy Godmothers, and even the seven dwarfs.
Your whole family will laugh at the enchanting stories from Tangled, Beauty and the Beast, Cinderella, Moana and Frozen.
---
Disney on Ice Show in Boston: Mickey's Search Party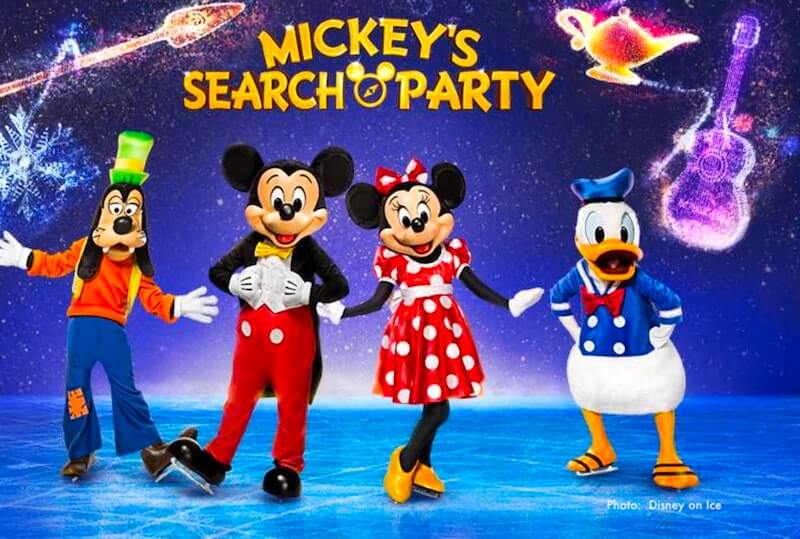 Disney on Ice's brand-new Mickey's Search Party show will dazzle you as its cast of over 50 world-class performers performs exciting acrobatics, expert skating, and fantastic stunts on the ice and in the air. 
You'll see a search with Captain Hook's treasure map through Tinker Bell's fantasy worlds, an exploration of the spiritual world of Coco, a sailing adventure with Moana as she saves her island, and Belle come to life in the sky above you. 
You'll relive exciting moments from Aladdin, Toy Story, and The Little Mermaid, and sing along with Elsa in her magical world in Frozen.
Location: TD Garden in Boston
---
Disney on Ice Show in Boston: Follow Your Heart

You'll love Follow Your Heart, an incredible undersea adventure starring your favorite forgetful fish, Dory, along with best friends Nemo, Marlin, and new buddy Hank. As the spectacular skating show unfolds, the ice transforms into a colorful deep-sea world of beauty, mystery, and adventure.
Follow Your Heart takes every person in the audience on a special voyage of self-discovery while weaving together stories about courage, compassion, and perseverance. Wonderful show for the whole family to enjoy!
Location: TD Garden in Boston
---
Disney on Ice Show in Boston : Dream Big!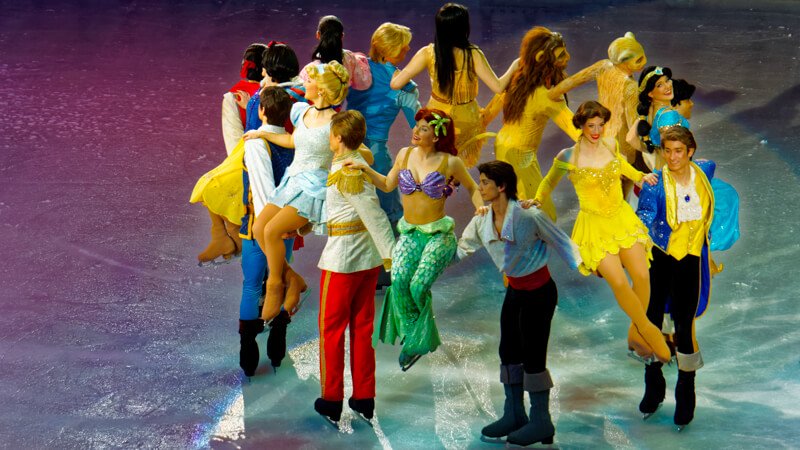 Adventure and courage entice you to Dream Big as your favorite Disney stories come to life on the ice. As Tinkerbell scatters her enchanted Pixie dust, you'll see Ariel explore life above the waves, discover a new world with courageous Jasmine, and follow Snow White, Aurora, and Tiana as they show you how to always be strong, kind, and fearless.
As the talented performers make daring acrobatics, high jumps, and dazzling skating across the ice, you'll feel the excitement of traveling to the worlds of Arendelle, Anna, Elsa and Olaf from Frozen, watch Rapunzel, Cinderella, and Belle learn about the power to make their own magic, and see many more of your favorite Disney characters.
Dream Big is a wonderful show your whole family will enjoy and remember!
Location: Agganis Arena
More Articles about Kids Events & Shows in Boston